When Sam and Helen Walton got married, they chose a wedding date they'd always remember.
On Valentine's Day, kids exchange handmade Valentine crafts and heart-shaped candy galore. We give flowers, jewelry and chocolate to the special people in our lives. But the beautiful bouquet on display at the Walmart Museum in Bentonville, Arkansas, marks another special event: Sam and Helen's wedding anniversary. With 2023 marking the couple's 80-year anniversary, we thought it was a good time to revisit their love story.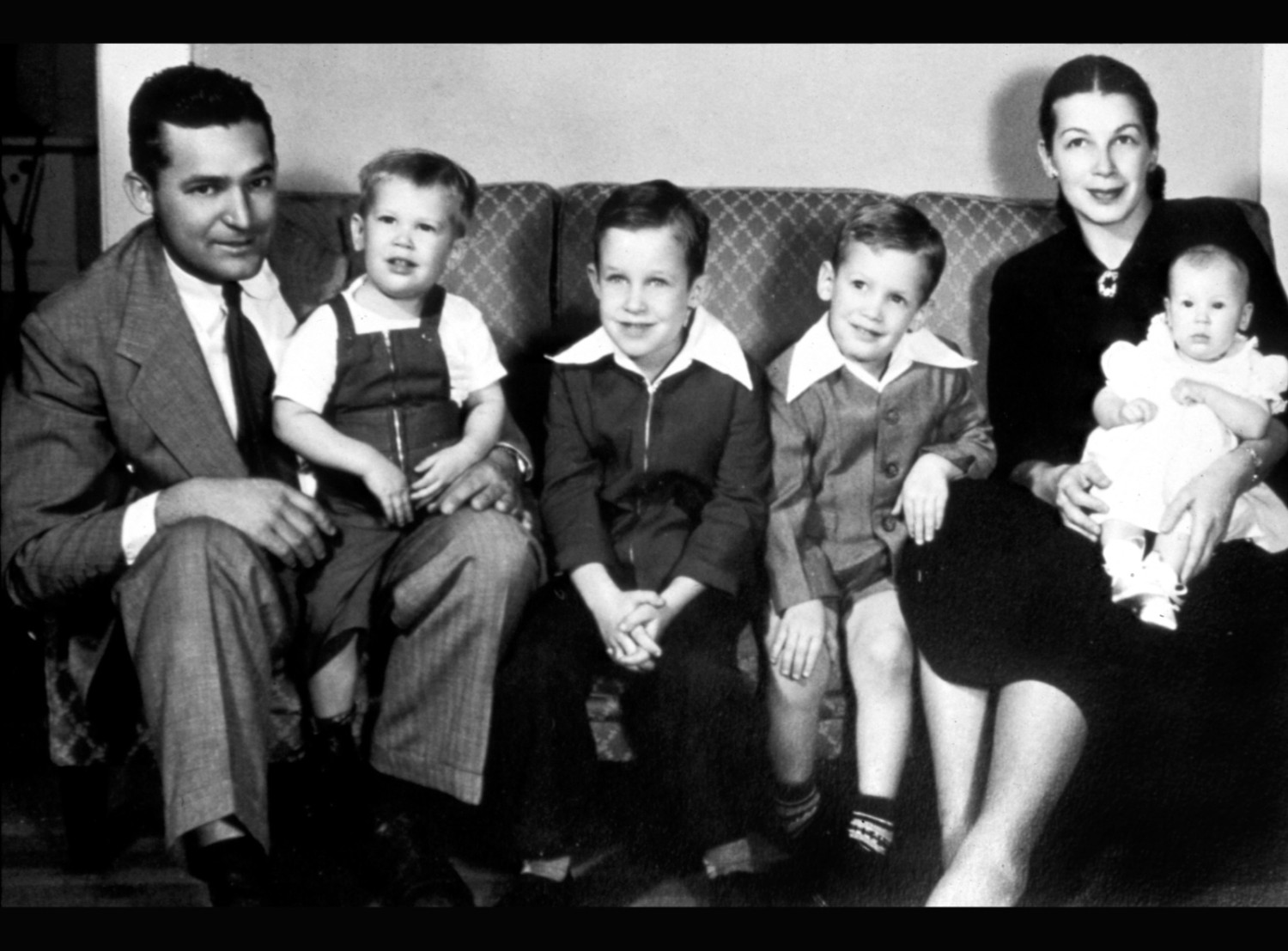 Fate Strikes
It all began one spring night in April of 1942. Helen Robson first met Sam Walton at a bowling alley in Tulsa, Oklahoma on a date—but with someone else! As she approached her lane to take her turn, she looked up to see Sam, one leg casually thrown over the arm of a chair, smiling at her.
He asked her if they had met before (they hadn't), and they discovered he had gone on a date with someone she knew from college. Though Sam asked Helen for that young lady's number, their fate was already sealed. They started seeing each other soon after that chance encounter.
The rest, as they say, is history. The way Helen and Sam have both told it, they instantly fell in love. "I always told my mother and dad that I was going to marry someone who had that special energy and drive, that desire to be a success. I certainly found what I was looking for," Helen once said.  
The pair had only been dating for a short time before Sam was called to active duty in the Army. But Sam already knew he wanted to marry Helen. She was "pretty and smart, and educated, ambitious and opinionated and strong-willed—with ideas and plans of her own," he said. Before leaving with the Army, Sam proposed.
Honoring a Legacy
After serving a year of active duty, Sam returned and married Helen in her hometown of Claremore, Oklahoma, on Valentine's Day 1943. He was clad in his uniform. She wore a long-sleeved ivory gown of 'moire faille' (a lightly patterned fabric also called watered silk).
Sam was known to say that he picked that date so he would never forget their anniversary, and what better day to celebrate this pure and simple love story—one that launched not only a family, but a renowned retail legacy.
Helen's wedding dress is displayed in the Walmart Museum in Bentonville, Arkansas, and it's a favorite artifact among museum visitors. On Valentine's Day, the museum honors the couple with a special bouquet.
With our museum renovation underway this year, Helen's dress will be on display at The Walmart Museum Heritage Lab. Stop by if you're in town!