The associates who helped bring more affordable insulin to customers were honored at Associates Week 2022. 
When Walmart launched its first-ever private brand of analog insulin in July of 2021, people inside and outside of the company took notice. That's because ReliOn™ NovoLog® (a rapid-acting insulin analog) is being offered at much lower prices than other brand, making it much more accessible to more customers. Compared to the price of other brands, Walmart's insulin product will save customers between 58% and 75%.
The effort to get NovoLog to customers took a group of Walmart associates, including folks from marketing, product development and supply chain. Their efforts were recognized at Associates Week when the whole team was awarded the Sam M. Walton Entrepreneur of the Year Award.
Changing Lives
James Johnson, who was senior director of Health and Wellness Marketing and leader of the Health and Wellness Marketing team at the time of the award, says the award is the highlight of his Walmart career.
"It is such an honor to be a part of the amazing group of people who have won this award in the past," he says. "The entire team had a singular focus to deliver a solution to help our customers save money while better managing their diabetes."
The Sam M. Walton Entrepreneur of the Year Award recognizes how the team came together to bring a solution to customers in search of more affordable insulin.
James' part of the team was responsible for developing and executing the strategic marketing plan for the launch. Meanwhile, Stephanie Adams, general manager in Specialty Distribution Center 6028, worked with other associates to make sure pharmacy distribution centers had enough space to store ReliOn insulin.
"Each one of the DCs has a slightly different set-up with their cooler and freezers," she explains.  "Some, like my building, have very limited space. There is a lot to consider at the DC level to add four additional SKUs and then manage the distribution of them through our cold chain process."
One of the team members working with Stephanie was Jonathan Leonard, senior manager for Health and Wellness Merchandising Replenishment. He's been with Walmart for 13 years.
"Healthcare is a critical issue in the U.S. and Sam Walton was passionate about Walmart's role in bringing affordable options to the customers," he says. "Taking steps toward ensuring the customer no longer has to choose between medication and groceries is something that makes Walmart a valuable partner in communities across the country."
Stephanie, who has been with Walmart for 30 years, says she's proud to have worked on a product that will have such a big impact on so many people.
"Our team successfully delivered a product which has already saved our customers over a million dollars in less than a year of being available," she notes. "In these times where people are worried about paying for their prescriptions, this is a life-changer to many."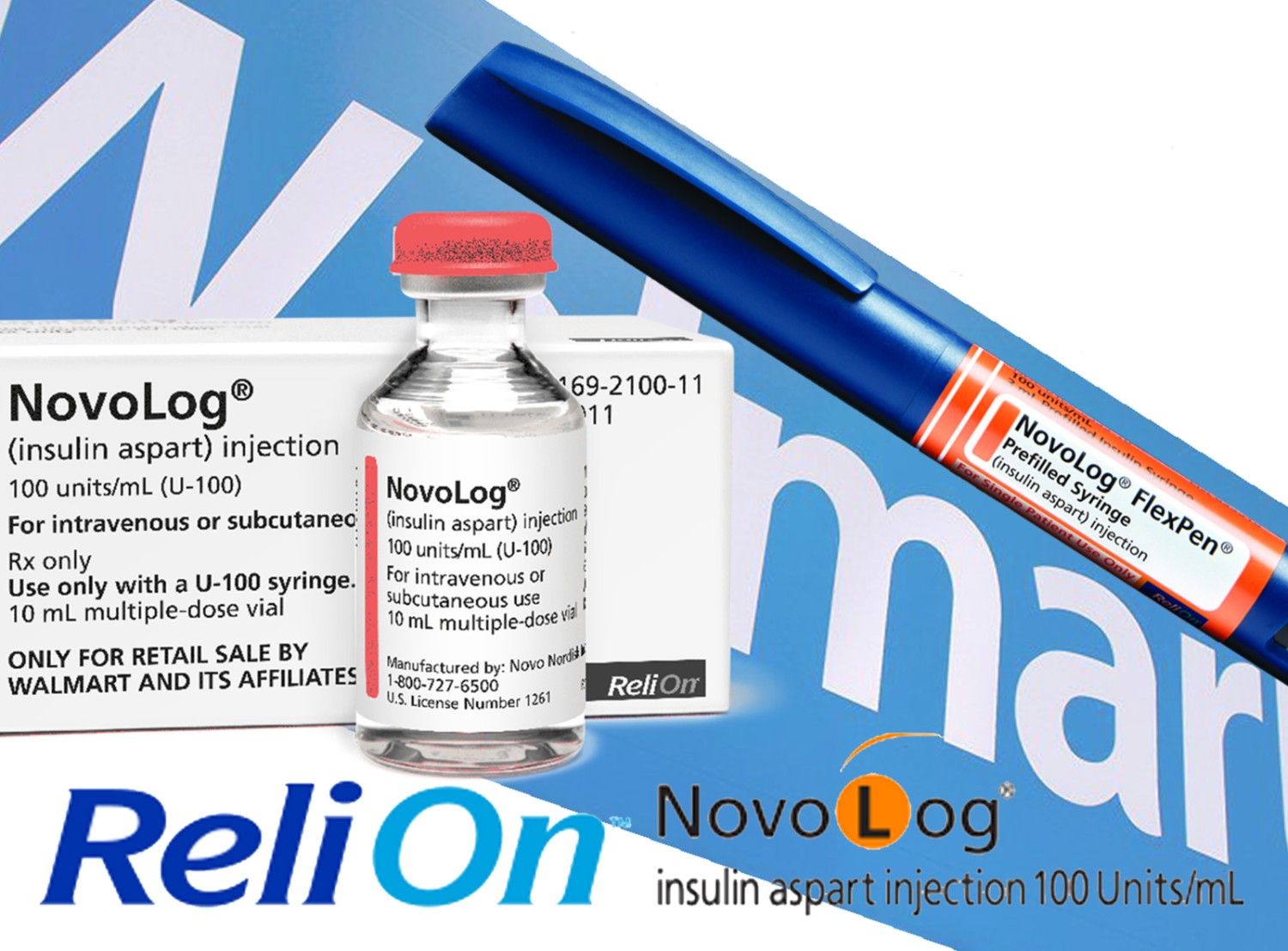 Skilled Teamwork
Michael Burke, senior director, Pharmacy Purchasing, has been with Walmart for five years. He and other associates coordinated with the insulin manufacturer, Novo Nordisk, to expand Walmart's private brand into the new insulin category.   
He says Walmart associates worked seamlessly as a team, handling setbacks and problems together. "This was the best group I have had the privilege of working with and I credit that to everyone focusing on the ultimate goal of launching something totally new in pharmacy that would have a large impact on patients' lives and be a disruptor in the U.S. health care model."
"When things went wrong there was no finger pointing, just learning and adjusting," Michael explains. "There were no individual egos, just a group that enjoyed working together that focused on a joint end result, rather than individual successes or setbacks."
The Fine Print
NovoLog is a rapid-acting insulin analog used to control high blood sugar in adults and kids with diabetes. Customers will need a prescription to purchase it.
The ReliOn NovoLog Insulin team includes:
Michael Burke, Director, H&W Pharmacy Merchandising
Dana Ponczek, Senior Manager II, Product Development
Jonathan Leonard, Senior Manager II, H&W Merchandising Replenishment
Nick Tallman, Director, Specialty Division, Supply Chain
Stephanie Adams, Operations Manager Pharmacy D.C. 6028
Marilee McInnis, Senior Director, Global Communications
Carla Landon, Director, Global Communications
James Johnson, Senior Director, Marketing
Colin Brainard, Director, Federal Government Relations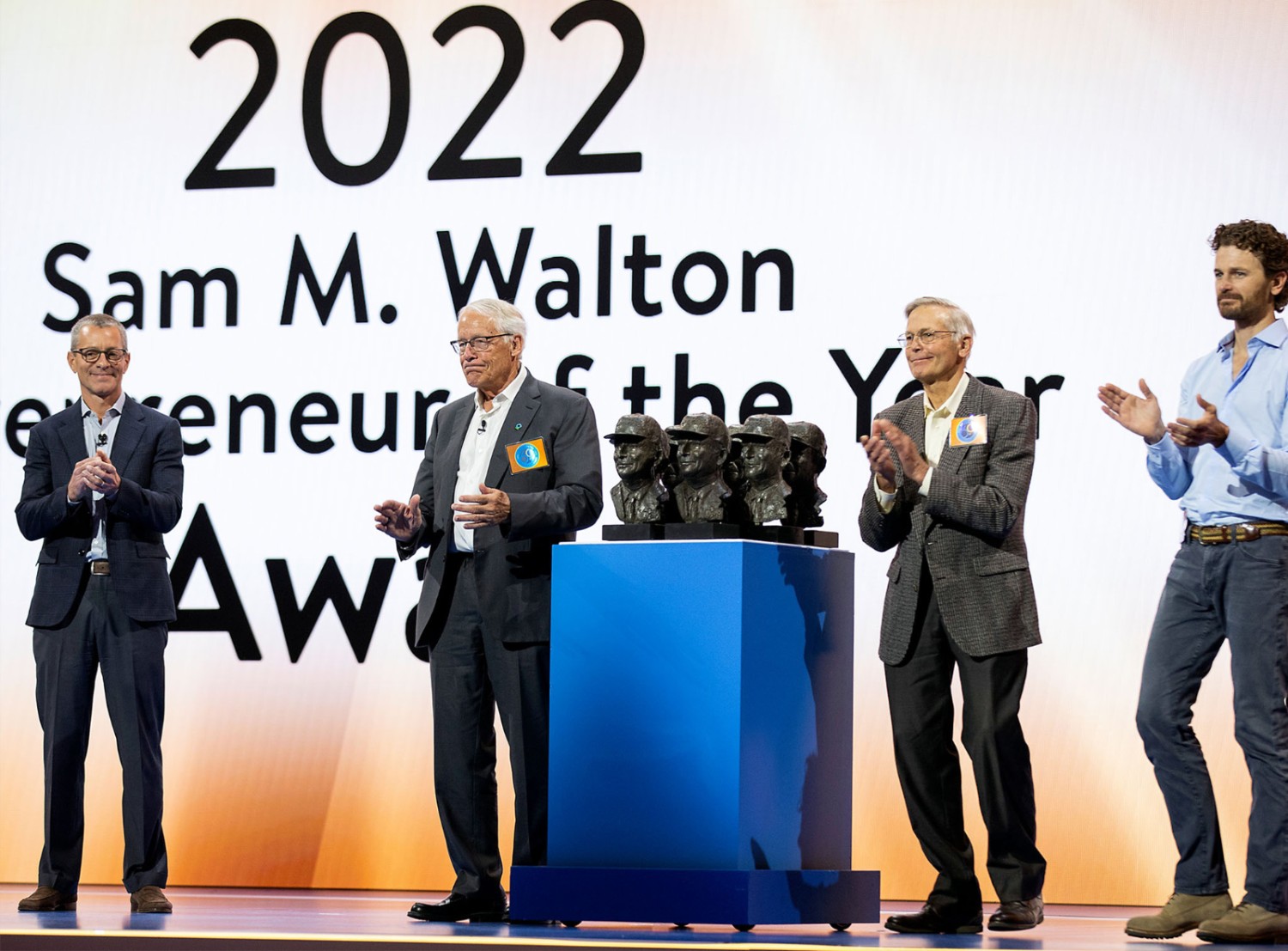 A Special Thing
We asked some of the ReliOn NovoLog Insulin team members what they plan to do with the bust of Mr. Sam that comes with their Entrepreneur of the Year award.
Stephanie's bust of Mr. Sam is taking a tour of her building, spending time in different areas—including the cooler that houses insulin—before settling in her office.
Michael's bust of Mr. Sam may find a temporary home with his 5-year-old son, Asher. "Asher asked if he could put it on his table next to his dinosaur bones, globe and soccer trophy—his special things," he shares.
It's a truly special thing to know you've been recognized alongside your team to make health care more affordable for millions.
Our 2022 winners join an amazing group of entrepreneurs. Read about our 2021 Entrepreneur of the Year winners.