Around the world, our associates are working to help our earth.  
Our Commitment to Our Planet 
Walmart has committed to reduce emissions and create more sustainable solutions—and we can all contribute to the effort! 
We have set ambitious goals and can't succeed without the commitment of Walmart's associates. Walmart and Sam's Club locations are contributing to our efforts to reduce our environmental impact and integrate more sustainable solutions, and every associate can make a difference. Our goal is to make the sustainable choice the mainstream choice, and our associates are on the front lines of this charge.
Meet a few of our sustainability superheroes who are doing their part to support the environment.
Trend-Setting Sustainability 
Cory Baker (pictured below) is a merchandising director for craft beer based in Bentonville, Arkansas. Cory's working with suppliers to reduce the use of plastic in beer packaging. Molson Coors, for example, has worked hard to remove 1.7 million pounds of plastic just by using fewer plastic loops on six-packs of beer. Similarly, Corona plans to remove 1 million pounds of plastic by 2025 as part of its Protect Our Beaches campaign.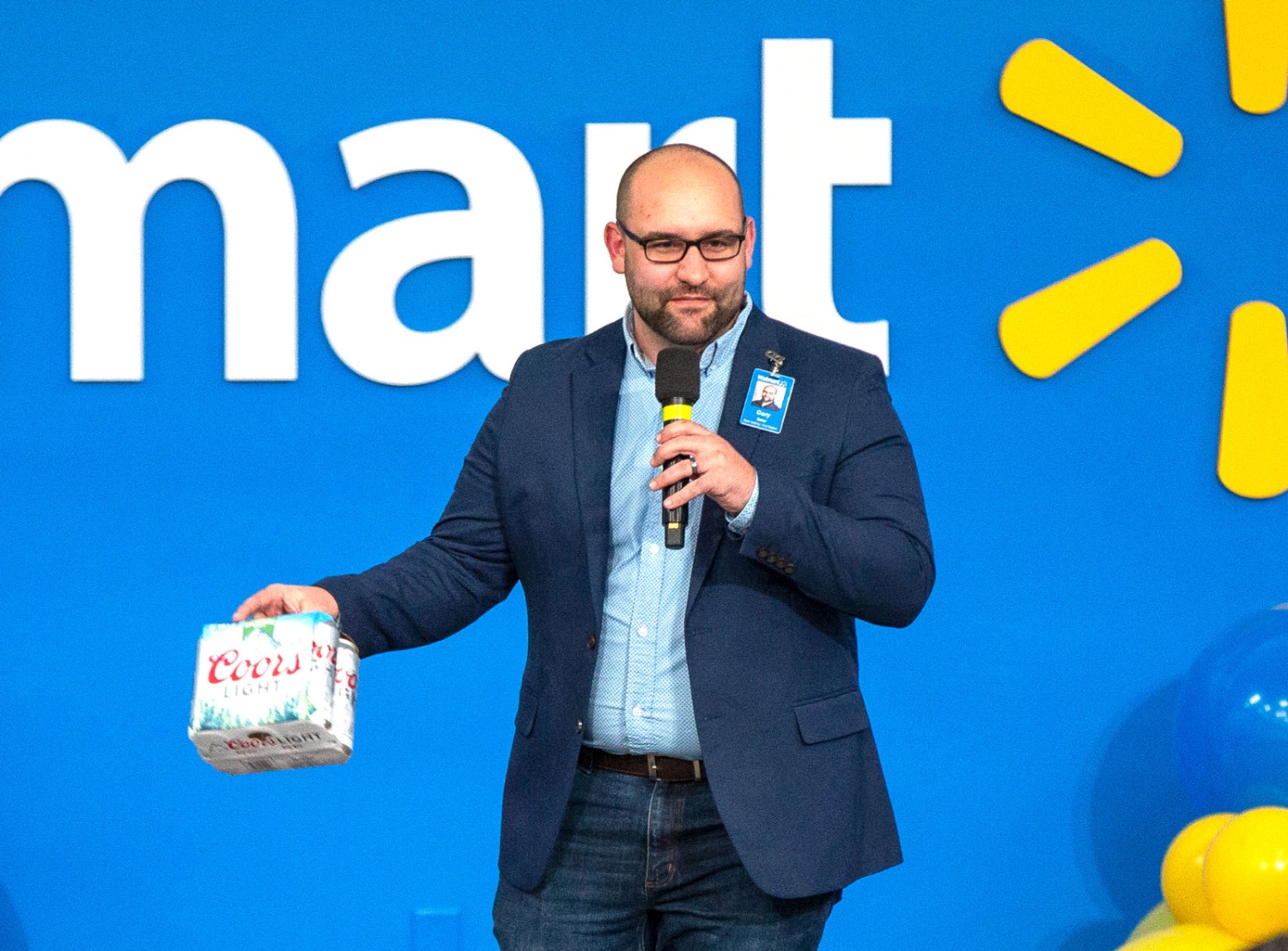 "It's not an easy task to make sustainability occur on a broad scale," Cory says. "This is the place to make it happen. Our scale is immense, and this is how you make a difference."
Paul Brungardt works as a pharmacy manager at Sam's Club 8176 in Topeka, Kansas. He says his pharmacy has reduced its paper usage by at least 30% with one pretty simple change: They launched a "Print at Pickup Program" in June 2021. 
"We used to print all of the patient's paperwork prior to their arrival," Paul explains. "If an order was never picked up, we would shred all of the paperwork as waste." Now the pharmacy waits until patients arrive to print paperwork. They also reduced all the information to one sheet.
Bee-ing Green 
Meanwhile at home, Paul has found another important way to help the environment: beekeeping—a valuable way to protect pollinators that are essential to our environment. Paul's interest was sparked by a Sam's Club member he knew who happened to be a beekeeper. 
"I would send him articles about the decline of bees and colony collapse disorder in commercial and hobbyist hives. At the time, he was losing nearly 50% of his hives to colony collapse," Paul says. "He invited my family out to see his hives and the next thing I knew, the following spring, my family had three hives of our own!" This spring marks seven years since Paul started keeping bees (shown below).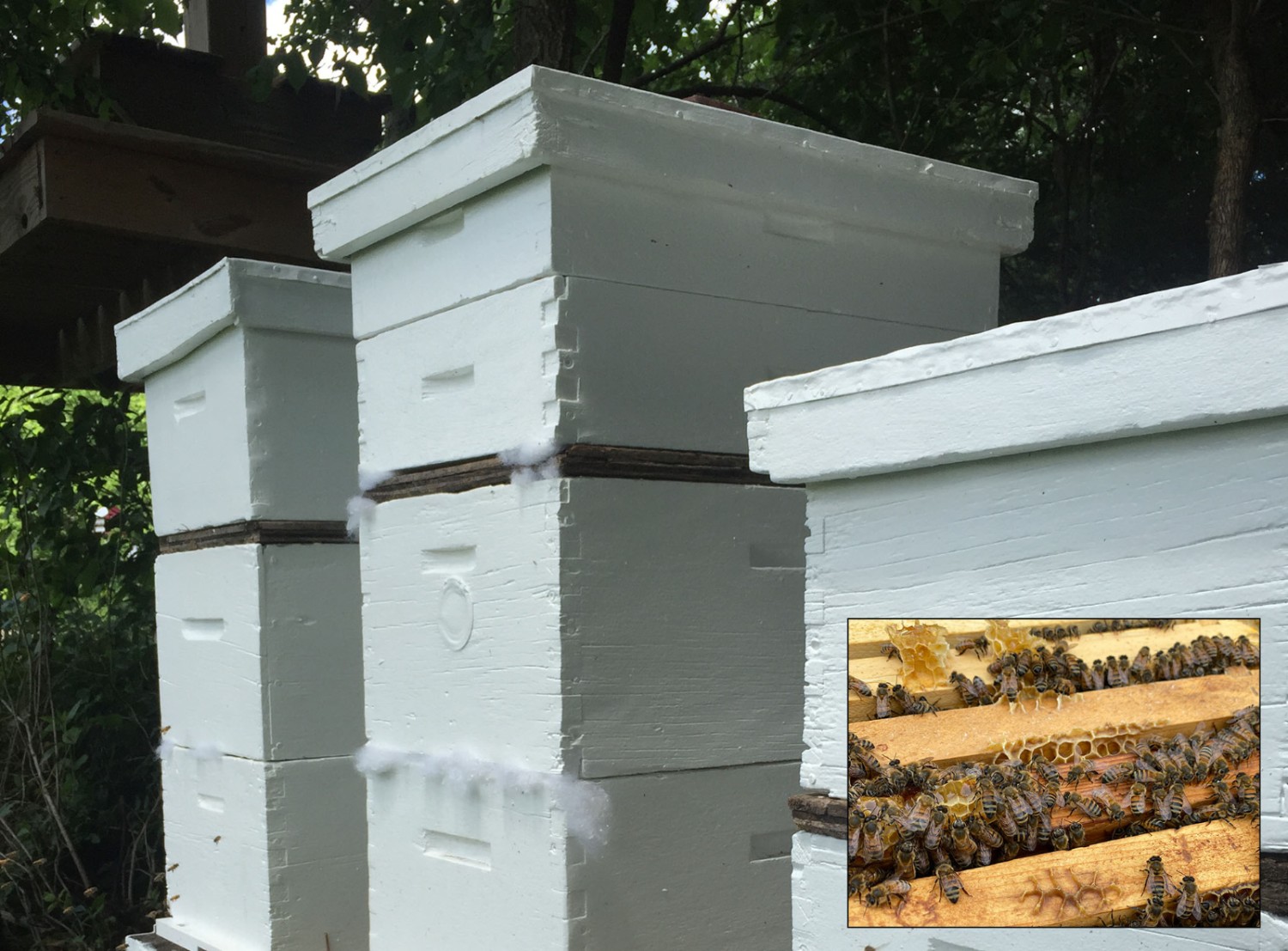 Paul says Walmart's Project Gigaton is a wonderful example of how a large company can take action on climate change. "Walmart has decided to take the lead, knowing that it takes one initial step to push an initiative," he says. "If collectively, we can adopt new measures to help reduce greenhouse emissions, wastes and pollutants to our environment, we would have a greater hope to slow global temperatures and the predicted impact of that."

Removing the Waste—but Not the Taste!—of Mac and Cheese
And the waste-reduction efforts extend beyond paper and beer packaging. Walmart's Private Brands team created a new, more sustainable cup for private label mac and cheese. Danielle Harris (pictured below, on right) is a senior manager in product development for Walmart Private Brands. She says the private brand packaging will update at the end of the second quarter. The change is expected to remove 2 million pounds of plastic and 700 metric tons of carbon dioxide from the supply chain per year.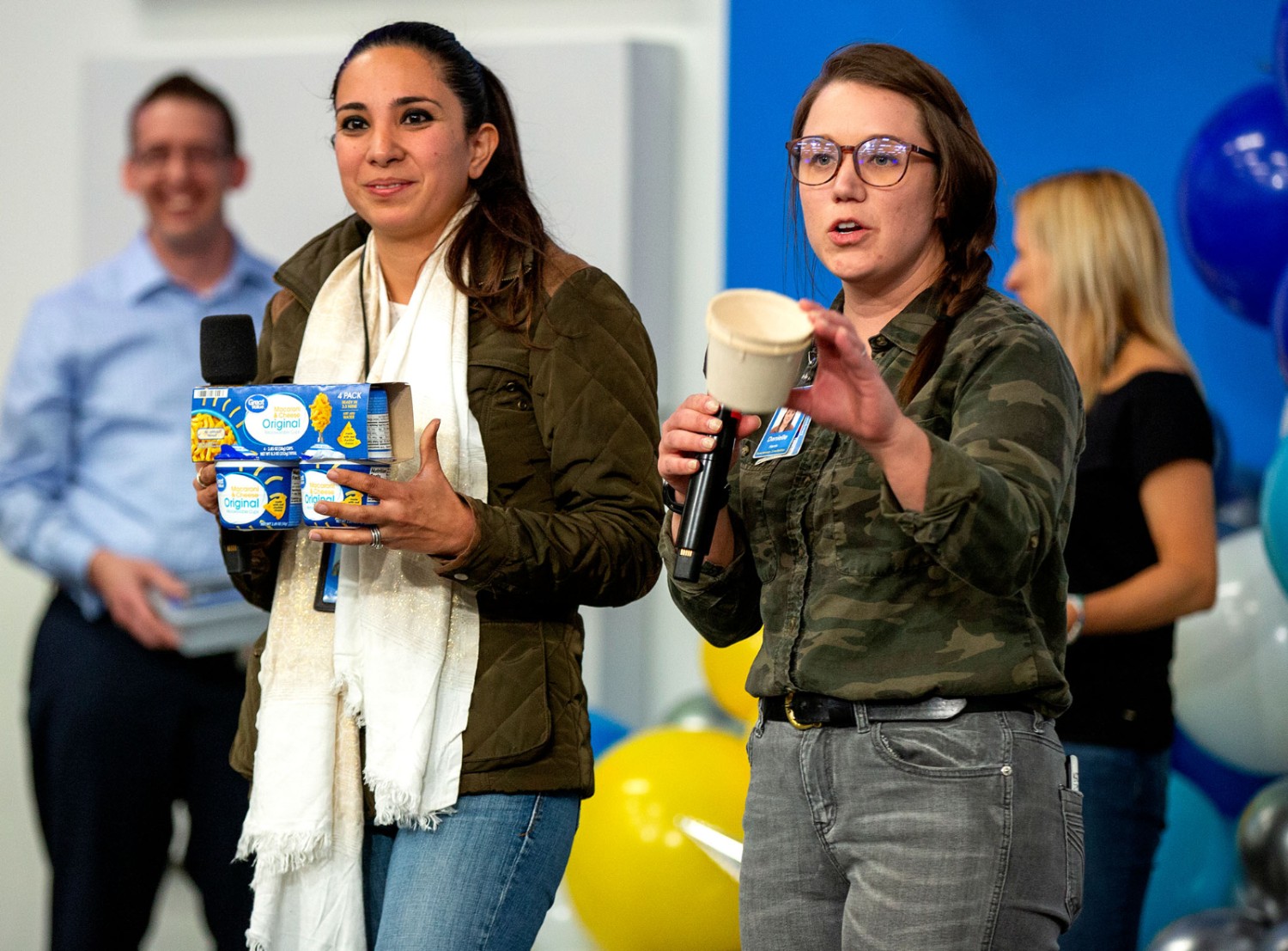 Action and Inspiration

Jeffrey Jon Gluck is an associate at Walmart Store 5133 in Anderson, California. He sees Walmart's commitment to sustainability in action at his store in efforts to recycle, conserve water and save energy.
Gluck, whose background is in design, building and sculpture, recently designed a Sacred Earth Mandala. "It is my vision to see it become an iconic image and effective symbol that will raise consciousness and inspire people to regard the Earth with the respect and responsibility required for a sustainable and harmonious future," he says.
What's happening at your Store, Club, FC or DC to help the environment? How do you support our collective journey to build a cleaner, safer and healthier planet at home?