Small actions mean big changes for little pollinators. 
Debbie Lovelady's love of bees began one morning at the Yulee Branch Public Library in Yulee, Florida, when her granddaughter was in grade school.
Debbie, a 32-year Walmart associate who says she's done almost every job at the store, is now a People Lead at Store 5037 in Yulee. She didn't know it, but that trip to the library was about to set her store in an entirely new direction.
The pair were researching for a science project, when a National Geographic article led them to a quick, if not somewhat startling, conclusion: The bees need our help.
The next day, Debbie went in to work at Store 5037 with a new mission in mind. They were going to do their part to help save the bees.
"We were leaving the library, and my granddaughter said to me, 'Granny, we have to keep talking about the bees! Without them, we might not have any food,'" Debbie says. "And so I told her I'd do just that. The next day, I went into my store manager and told him I had found our new sustainability project."
And found it she had. Now, nearly eight years later, 5037 can say they've long loved the bees, as a Walmart-wide initiative works to catch up—driving change for some vulnerable, and valuable, little pollinators.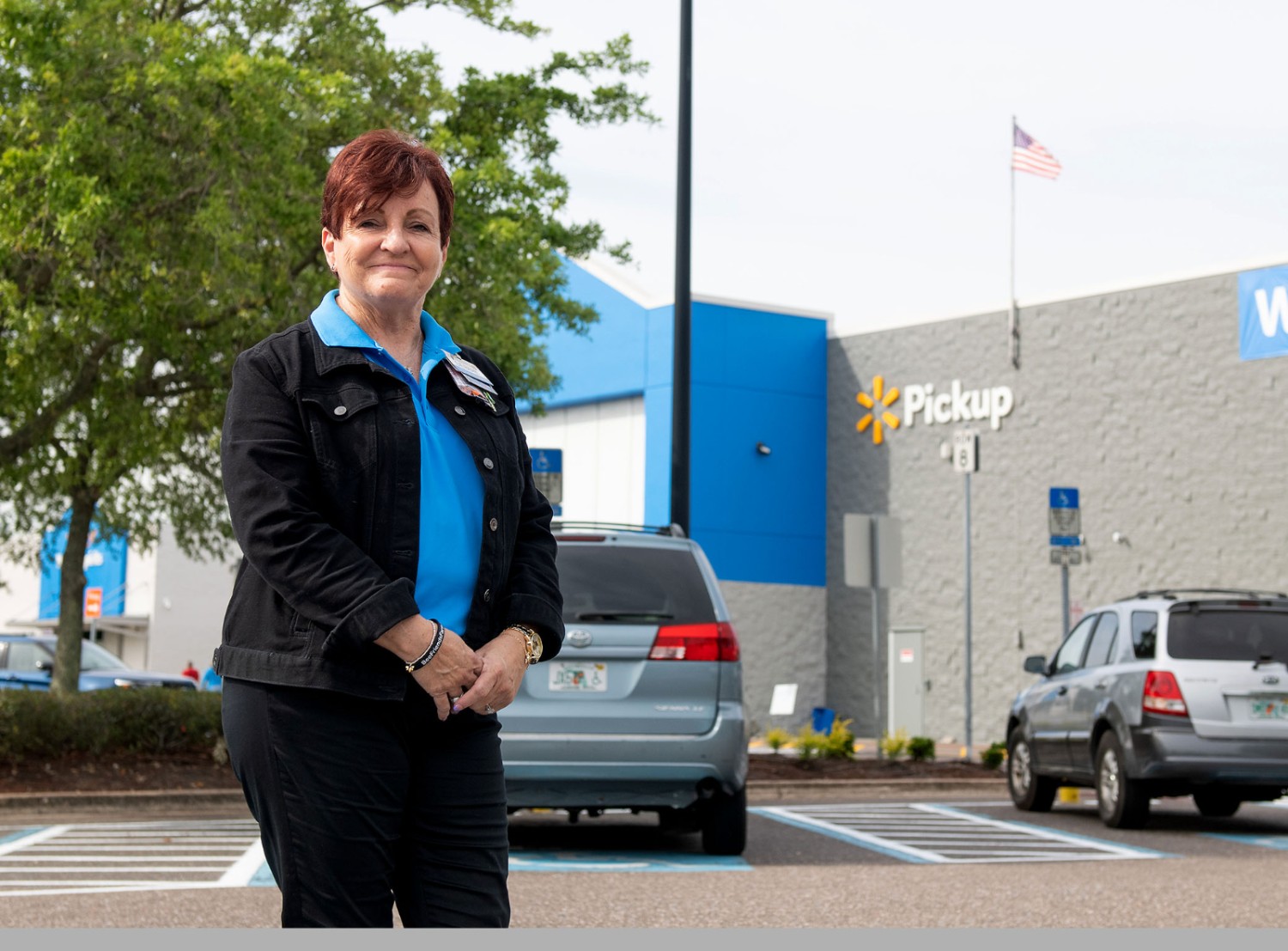 Do Your Part
One in four bee species is at risk of extinction, and pollinators like bees, butterflies and even beetles are collectively responsible for as many as one in three bites of the food we eat.
Pollinator health is important to our future, which is why we're asking associates to make it important to them, too.
Bees will sometimes make their homes at our stores. Instead of exterminating those bees, we want associates to do this: Tell your manager or report bee colonies using ServiceChannel or the Fix It app.
Placing a work order for "Honey Bees" will automatically engage both the approved wildlife removal vendor and the Walmart Pest Management Team, who will work together to humanely relocate the bees and place them back into nature—sometimes with a local beekeeper. This allows them to keep safely pollinating things, which is important for us all.
Debbie's experience at her store is proof positive that adopting a new outlook on these insects can have a positive impact. 5037 has so embraced its mission to help bees that they have bee décor, and even made special pins in 2019. 
Rehoming the Bees
Lee Cross is a contractor for one of Walmart's wildlife vendor partners, A Wildlife Pro, who has a pretty cool job. He helps to humanely remove bees, among other animals, from stores.
"Humanely handling bees really means that you're not just out there spraying them with insecticides," Lee says. "A lot of major companies would just have them killed, and that's not the way it should go with bees. They're so important to our creation, to food and to diversity in ecosystems at large."
Lee says that he likes removing bees from Walmart stores because of what it means for the communities the stores are based in.
"Getting them rehomed is one of our big things, once we do a bee job, and these beekeepers appreciate us bringing bees to them," Lee explains. "They raise 'em and make the honey and use that to sell at farmers markets, do education, things like that."
Bee Positive
As the weather warms, and spring comes calling, associates at stores and clubs around the country have the chance to turn small actions into big change.
Next time you see a bee in your store, think about what it means for the food you eat and the plants that grow in your garden. Instead of exterminating the bee, think about calling someone like Lee. Or maybe, just ask yourself what Debbie would do.
"Sometimes you just gotta think outside the box," Debbie says. "I may have planted the seeds, but together, we can grow this into a tree. Every day I come into the store, and I know our associates appreciate what we're doing, working to save some bees."