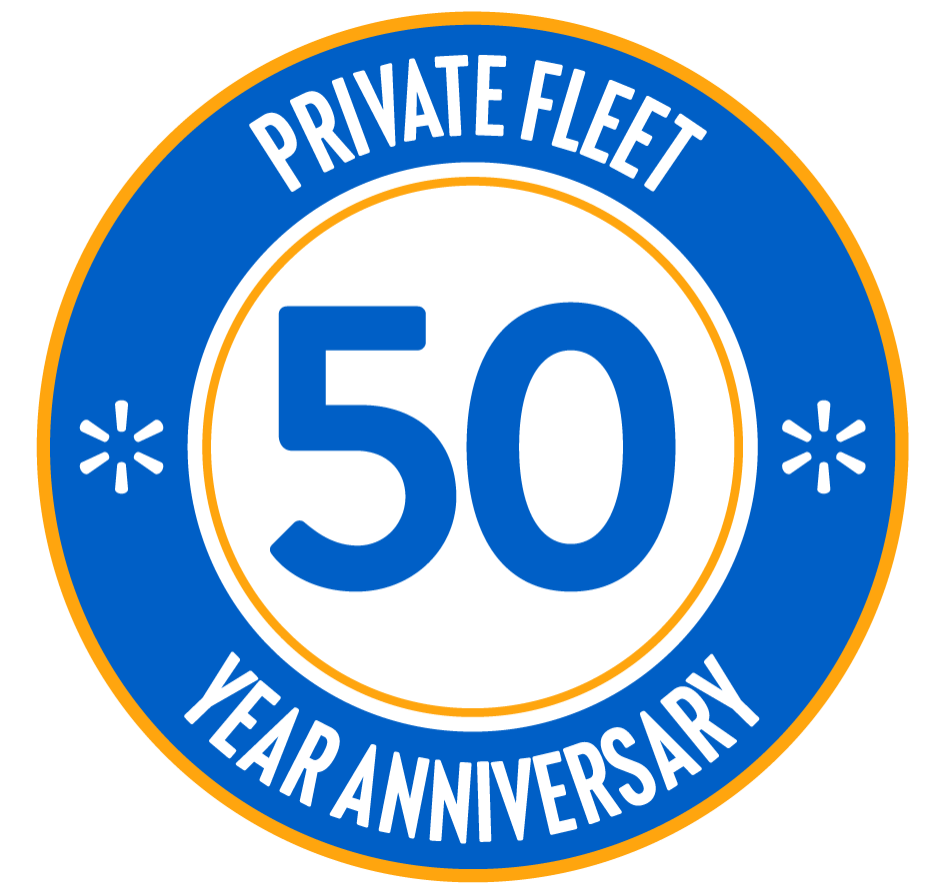 Road Team Captains send personal thanks to Walmart's safe drivers.
For many Walmart drivers, the first sign they've reached a safety milestone is a note from one of the company's Road Team Captains.
For the last several years, a crew of Road Team Captains has been working together to make sure drivers receive acknowledgement of their accomplishment from a member of the Road Team. The cards go out to drivers for every 500,000 safe miles they drive, up to 5 million miles.
Robert Kelley (pictured above), a Road Team Captain working out of Searcy, Arkansas, says letters from captains used to be sent out sporadically, with some regions sending them regularly and others not. When he became a captain three years ago, he explains, he wanted to expand the effort.
"I wanted to make sure that every driver who hit a milestone for safety was recognized by the Road Team," he says.
At the beginning of the effort, when there was a backlog of cards to write, each captain was writing more than 20 cards a week! Robert and a group of four other captains have now settled into a routine, writing three to four each week.
"It was really hectic," he acknowledges. "But we got through it."
In the three years since the Road Team Captains launched the wider program, they've sent nearly 2,500 cards. Almost all are handwritten. The cards include words of acknowledgement, congratulations and encouragement.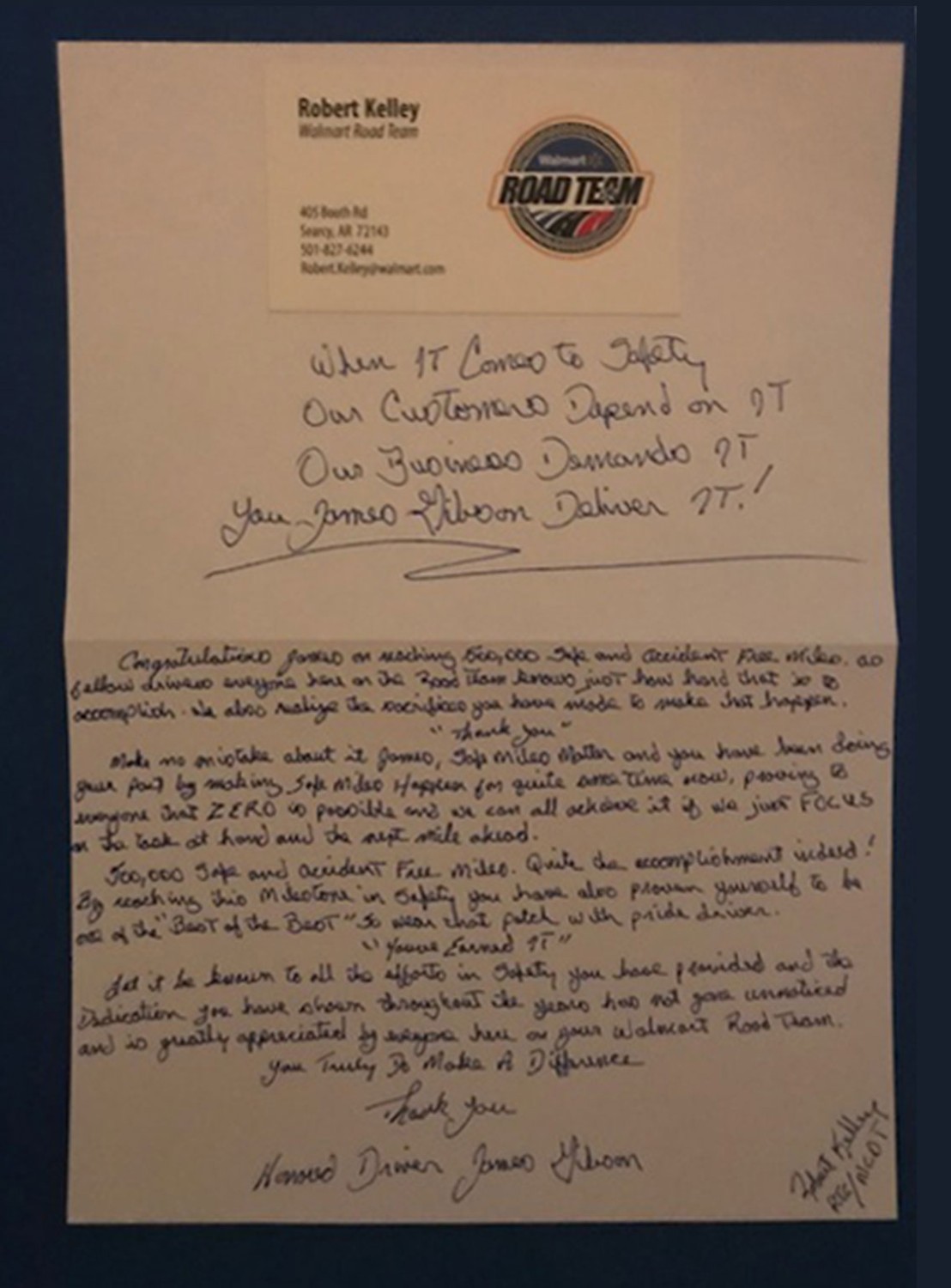 "A driver's milestone is a big deal," Robert says. "It's how we measure ourselves amongst each other as good drivers. This is the best of the best, and the higher up you get, the better you are."
Robert says the cards are very well received by drivers. One driver told Robert he planned to frame his card. "He said to me, 'My plan is to have them all together in the end. I want one for every milestone.'"
Another driver told him he cherished the card he got from a Road Team member. "He said, 'Out of all the things I've gotten, I cherish this one the most, because it comes from a driver who actually knows what I have to go through every day,'" Robert shares. Each and every day requires drivers to stay alert against road conditions, other drivers and bad weather. "We've always got to be on guard, each and every day, focusing on what it is we're doing. That's how we protect ourselves and protect others around us. And it's how we protect our miles."
Besides Robert, the other captains writing notes include Allyson Hay in Transportation Office (TO) 6818 in Searcy, Arkansas, Tim Rader in TO 6868 in Sanger, Texas, Russell Grubbs in TO 6840 in Hope Mills, North Carolina, and George Marlin in TO 6810 in Douglas, Georgia.
"These four people are exceptional individuals who have done great things in their communities as well as serving the driver group, giving light to the true meaning of servant leadership," Robert explains. "None of this is a duty of a Road Team Captain, yet every week these four individuals volunteer their time to ensure no driver goes unnoticed for their efforts in safety, the sacrifices they make and the dedication they have shown throughout the years to our customers and our company alike."
Between September 11—17, 2022, we're celebrating our Drivers and Techs. Watch for more stories about the amazing associates who do more than deliver every day!