Walmart drivers and technicians show their stuff at national competitions.
Walmart is known for hiring the best of the best—especially on the road. And one of the places our drivers and technicians get to show off their talents is in truck tech competitions held across the country.
These transportation "rodeos" showcase driving skills as well as technical knowledge of repair. Jacob Gernetzke (pictured above), a shop area manager at Truck Maintenance Garage 7755 in Gas City, Indiana, is a repeat Wisconsin Truck Tech Competition champion.
The first year he competed, another Walmart technician won. "We had, I believe, four of the top five spots," he says. "Then the next two years running, I took first place, and we had at least two Walmart techs in the top four."
At contests for commercial vehicle technicians, competitors are faced with both written and hands-on skills challenges. One skills station might focus on electrical circuits, another on alignment.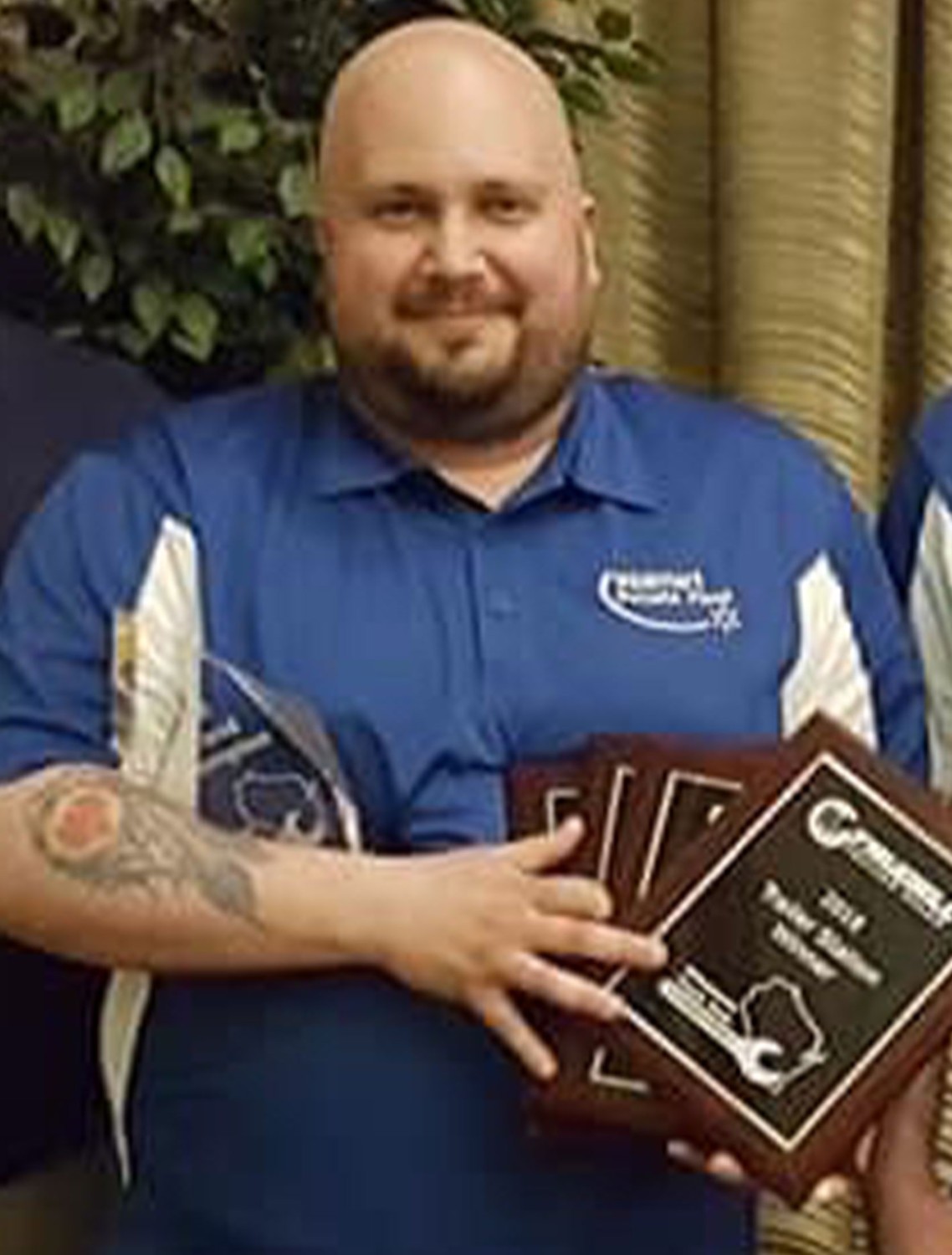 Many Walmart techs have made history at these competitions: At the Arkansas Trucking Association's Trucking Championship in 2019, Walmart truck tech Brianna Luckman became the first woman in history to win a station (fasteners) at the event. She also placed second in preventative maintenance inspection.
Jake says that although he can't compete anymore (with most of his time spent managing, he no longer qualifies), he'd like to help judge or coach future competitions. "We do a boot camp training beforehand to get everybody ready," he explains. "I'm really looking forward to doing that and helping out whoever's competing."
The competitions are a great source of pride for Walmart drivers and techs. Jake said the first year he participated felt "unreal."
"I personally haven't been to tech school," he says. "I've learned pretty much everything on the job. So, I didn't expect to be able to compete with a lot of these guys who had just come out of tech school."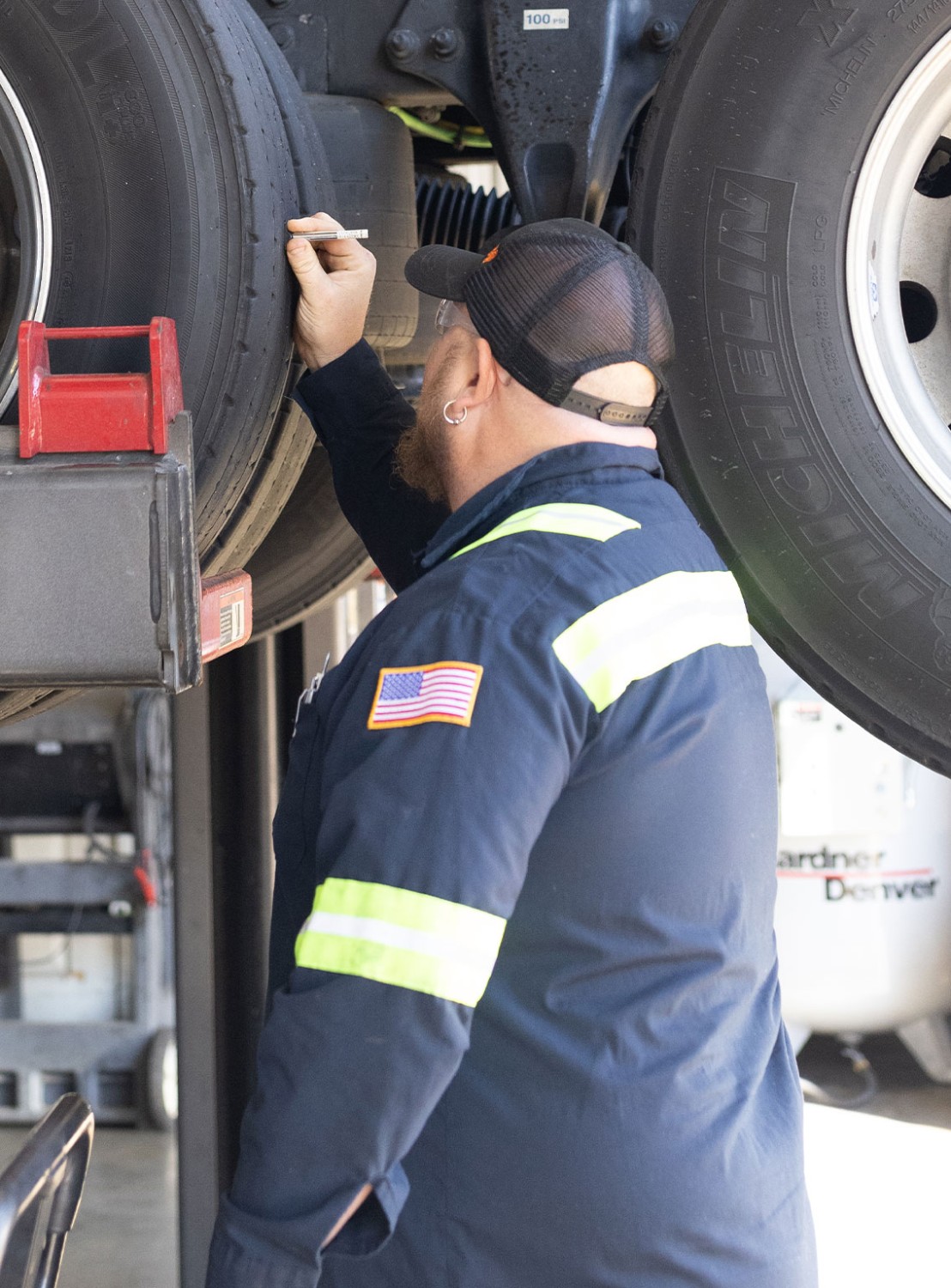 Similar to the technical competitions, the driver competitions—or rodeos—include a written portion and a skills portion. Antoine Sadler, a member of Walmart's Road Team, is "only" a local champion. "There's really heavy hitters on the team. I'm in the minor leagues compared to them," he shares.
Now, as a Road Team member, Antoine helps drivers prepare to compete by setting up obstacle courses and organizing study groups. "We go over the different questions that may be on their test for the rodeo competition," he says. "It is an awesome, awesome experience."
Questions vary from simple—such as "How many hours can a driver drive daily?" (Answer: 11)—to more obscure—"How many trucks were in use nationwide at the start of World War 1?" (Answer: 300,000).
Antoine believes the competitions help separate out the truly dedicated drivers. "Are you in it because you love it?" he says. Drivers that are really dedicated, he says, feel "'This is not only my job, it's not just a career, but it's my livelihood. I live and breathe trucking.'"
Between September 11—17, 2022, we're celebrating our Drivers and Techs. Watch for more stories about the amazing associates who do more than deliver every day!