Here's an unexpected way to help the environment and protect our natural food sources: Start a garden.
That's right, gardening is both a healthy outdoor pastime plus a way to help pollinators in our community thrive. Pollinators include butterflies, bees, birds and beetles that pollinate plants and play a big role in our food cycle.
Experts estimate that 75% of the world's flowering plants and 35% of the food crops rely on pollinators. Restoring pollinator habitats is key to feeding the future in a greener, more sustainable way.
As we learned from live plant merchant Abraham Hernandez, Walmart is working to expand pollinator habitats in creative ways. To help our customers and associates identify pollinator-friendly plants, we're introducing special tags on pollinator-friendly plants.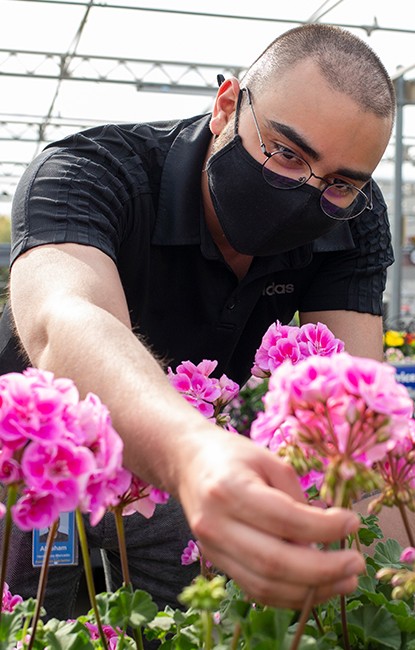 Ready to Dig In?
Follow these top tips for creating a pollinator-friendly habitat:
Don't plant too early. It's natural to be excited! But if you plant too early, your effort might be wasted. You want to make certain that there's no risk of freezing.


Switch things up. Abraham says that variety is important. Mix up your beds with plants that flower from spring through fall. This keeps pollinators coming back throughout the seasons. Plus, pollinator-friendly plants help everything else do better.


Let it go. Don't be too concerned with keeping your garden pristine and tidy. Allow areas of your yard to go unmowed and wild. These provide perfect locations for pollinators to shelter and nest.


Keep it easy. Nervous? If you're worried about getting started, try plants that are easier to grow. Walmart stocks all sorts, like the Ferry-Morse Plantlings, which come ready for planting!