When your job gives you a new way to think about and support sustainability, it's a win-win!
Have you ever been walking through the garden center, and noticed your mood lifting? It turns out, "flower power" goes beyond a 1960s mindset. There's science there: Flowers are proven to relieve stress and lighten moods. Here at Walmart, they can also create careers.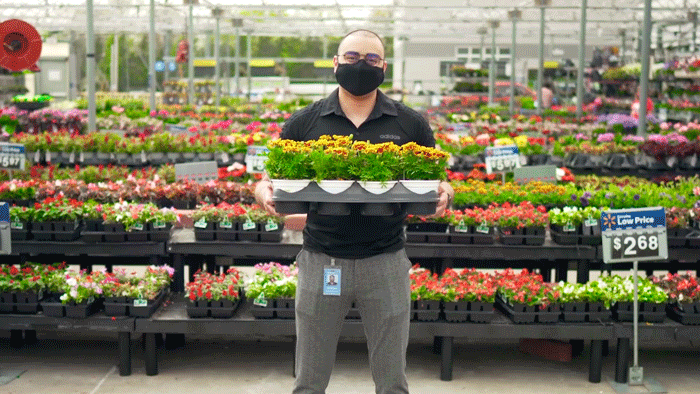 Few associates understand modern flower power better than Abraham Hernandez. The three-year associate is a merchant who is responsible for buying live plants. His love of learning and willingness to try new things made a career at Walmart a natural choice. But he credits his start with the company to something many associates will relate to.
"I actually started at Walmart as a temp," Abraham explains. "I worked on the store side, and was really able to learn my way around the business."
Abraham was given his first opportunity in merchandise in men's apparel. From there, he says, it was off to the races!
"I moved to the camping category for a while, then I started buying seed, which encompasses grass seeding, grow kits and more," Abraham recalls. That's where his shift to live plants started, and his focus on sustainability really began.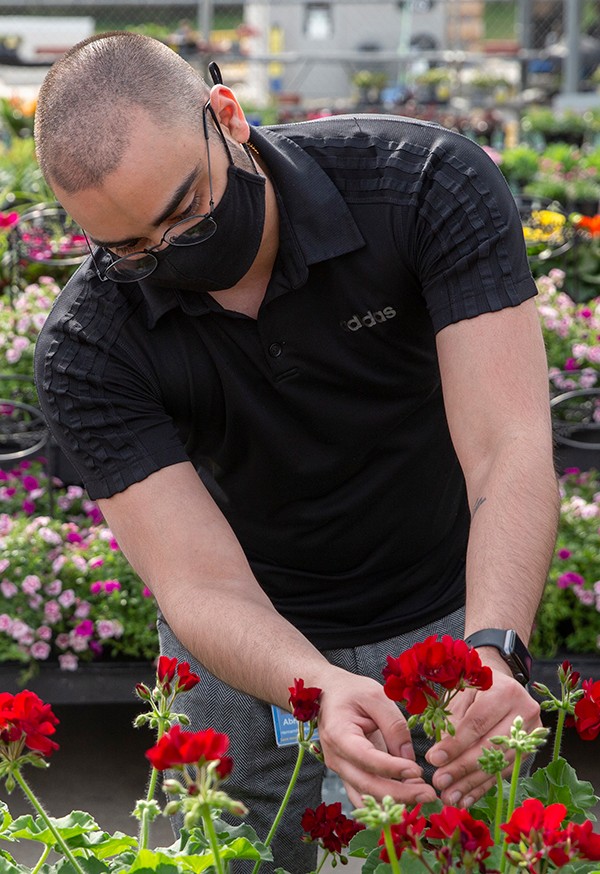 As Walmart continues toward zero emissions by 2040, every segment of the business, from our store associates to merchants like Abraham, has a part to play. But Abraham's category gives him a special vantage point to our newest sustainability initiative: protecting pollinators.
Pollinators are animals like bees, birds and butterflies. They're fun to watch flying around outside, but they also play a pivotal role in the food we eat. In fact, an estimated 1 in 3 bites of food we take is made possible by pollinators.
Abraham has the chance to help protect pollinators, just by doing his job with a little extra thought. He says working at Walmart offers opportunities you never really expect, until you get them.
"This goes well beyond Walmart," he explains. "Pollinators are so important to how we live, and before I moved to this role, I didn't understand how important that was."
To help our customers and associates identify pollinator-friendly plants, we're introducing special tags on pollinator-friendly plants. It turns out, one of the easiest ways people can help pollinators is also one of the most fun: invest in pollinator habitats.
Abraham says that growing a garden is a great way to help nature's pollinators. Interested in creating your own pollinator habitat? Check out gardening tips from Abraham!
No matter where you are today at Walmart or Sam's Club, Abraham's story is a great reminder that you never know where you'll land—or what new passion you might discover.