There's a good chance you've already met him!
Jason Viator may just be the most well-connected associate at Walmart. In fact, he's met a whopping 50,000 associates across the company – and counting. Working on the Associate Learning and Leadership team at Walmart, Jason leads onboarding sessions for around 300 new Home Office associates every week. 
And for many, he's their very first introduction to the company: who we are, what we do and how to thrive here. (No pressure or anything.) 
"I love talking about our culture," Jason says. "You can read about it in a book, or see it in The Walmart Museum, but that's not the same as hearing about it in person and living it yourself."
Jason has certainly lived it. In March 2023, he's celebrating his 30th anniversary at the company – and like many long-term associates, his career has taken several twists and turns. It all started in Nederland, Texas, in 1993, when Jason was debating between working at Walmart and H-E-B, a regional grocery store.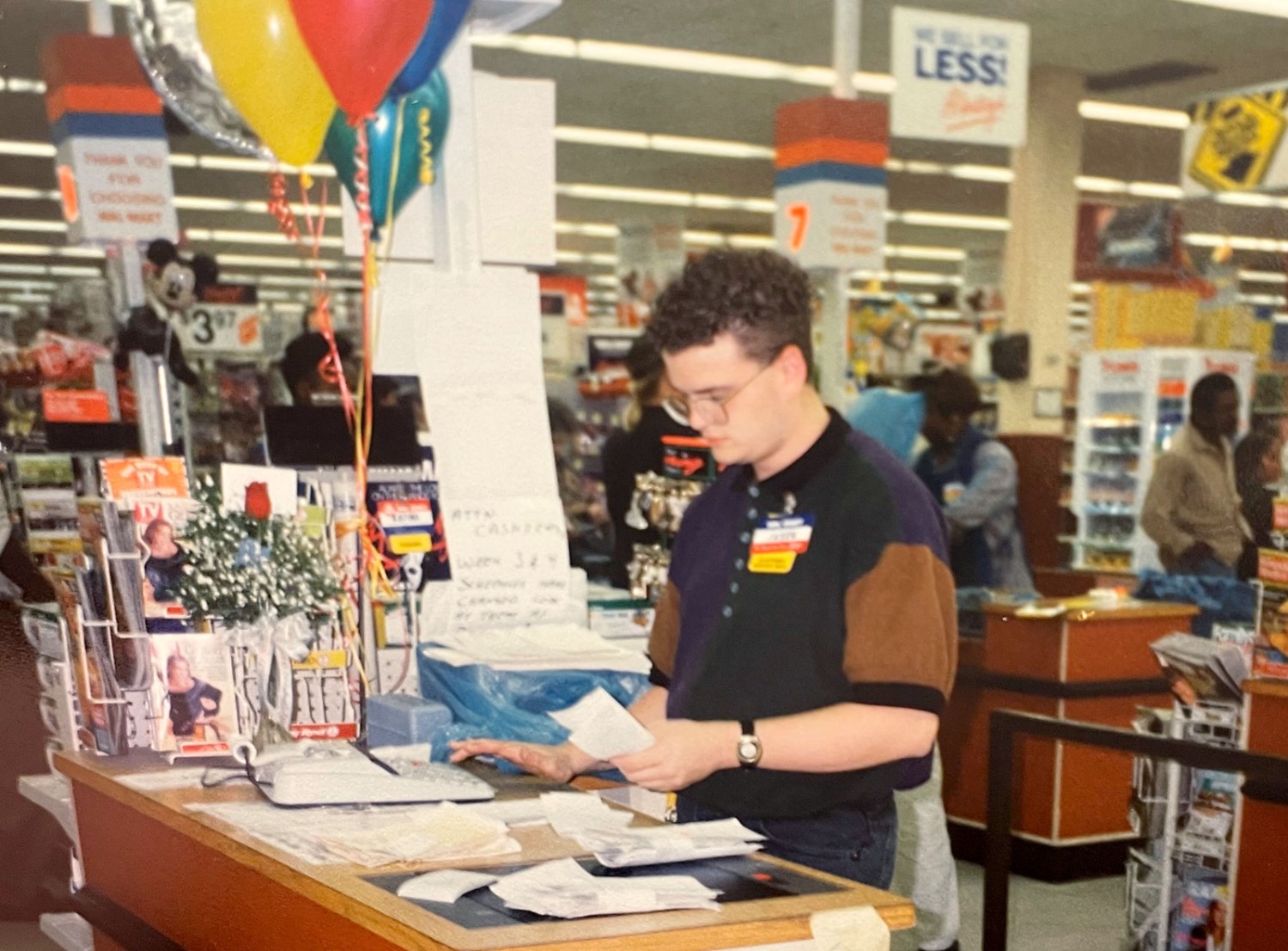 "Walmart was the cool new thing in town, and I wanted to try it out," Jason explains. He started as a sales associate, then became a customer service manager, overseeing the cashiers and the customer service desk. After he graduated from high school and began attending Lamar University, he continued to work in Store 408 while taking a new role as department manager in the Garden Center.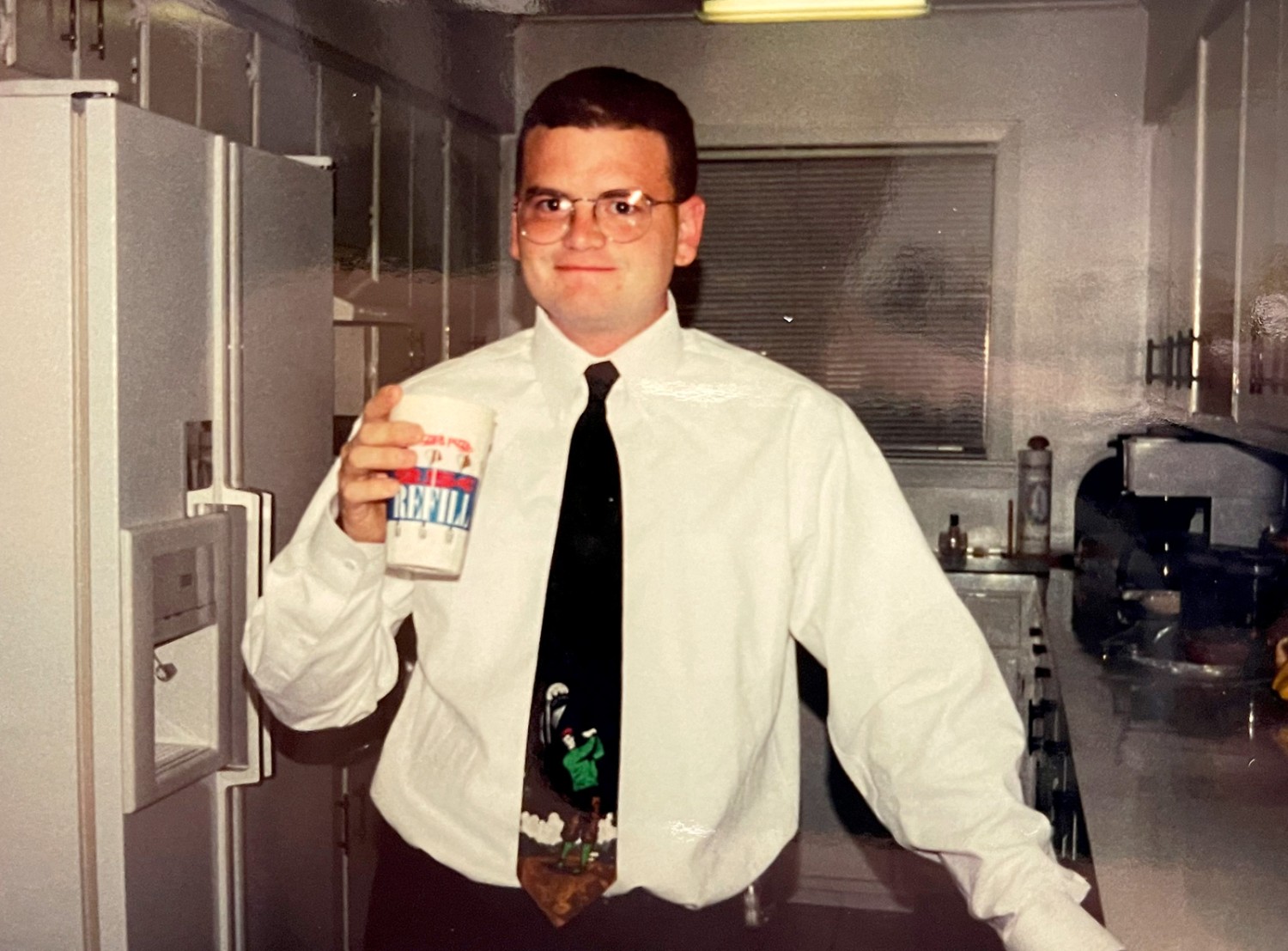 With a bachelor's degree in information systems, Jason was ready to apply his skills in a new way. He moved to Bentonville, Arkansas, to join the Operations team at the Walmart Home Office in 1999. Over the next two and a half decades, he held different roles in Operations before making a career switch to Human Resources. In some ways, the departments are more alike than different: Both are focused on creating a wonderful Walmart experience for customers and associates.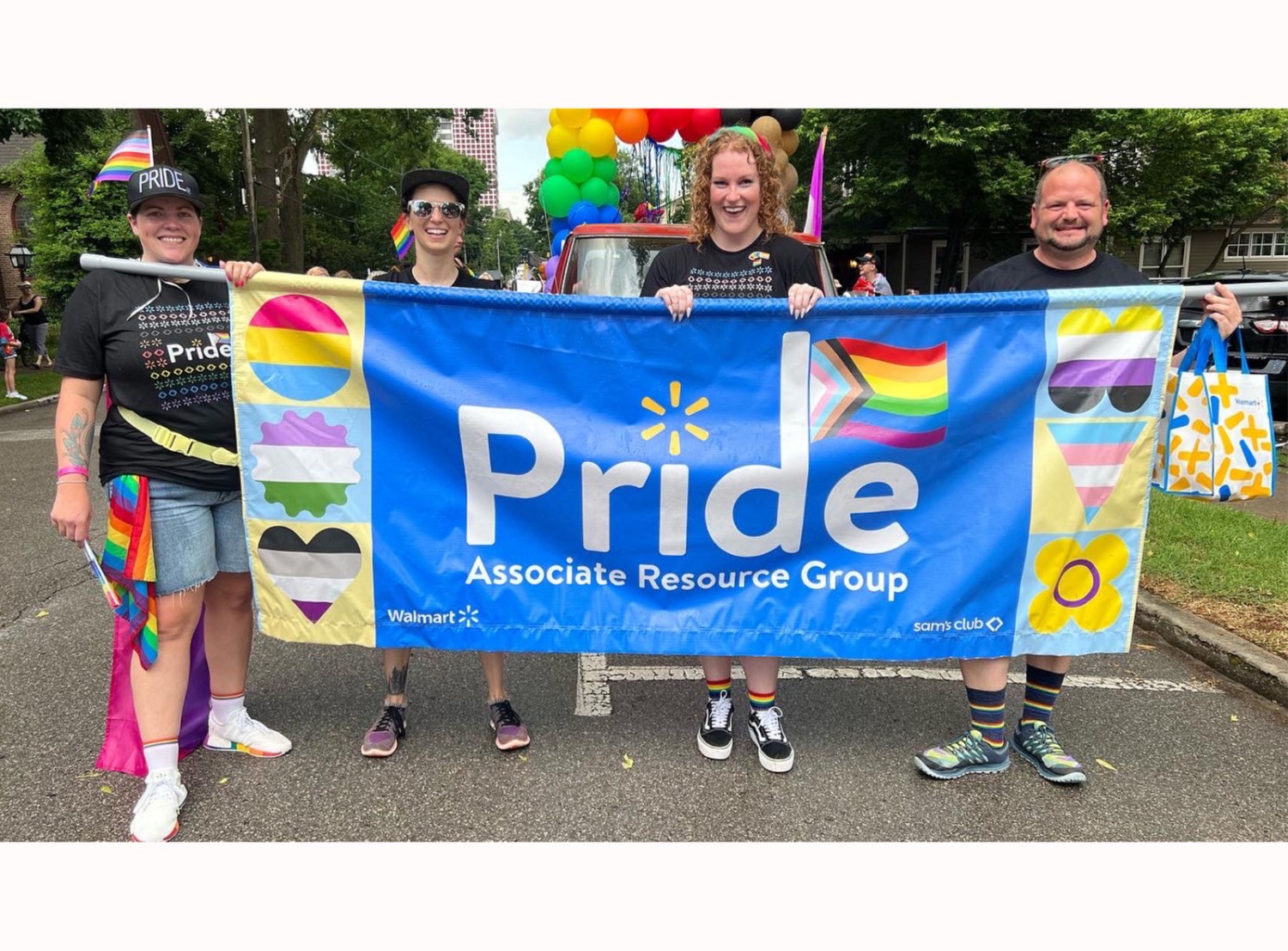 Jason spends a lot of time thinking about – and communicating – Walmart's core values. One that particularly stands out to him is "Respect for the Individual." In 2004, he co-founded the Pride Associate Resource Group (ARG), which celebrates and supports LGBTQ+ associates. 
"As a gay man growing up in Texas, I didn't feel comfortable coming out," he says. "I came out for the first time to my manager at Walmart. I didn't have to hide who I was. I could just be myself."
Jason also stresses the importance of another value, "Strive for Excellence." 
"I tell associates to embrace the role they're in, and do the best you can in that role," he shares. "Keeping things fresh and relevant is critical." 
And being a creative problem solver is key. When associate onboarding couldn't be held in-person during the COVID-19 pandemic, Jason had to act quickly – over a single weekend – to transform the session into an online format. The new virtual onboarding was so successful that he continues to use it today. "Change happens often at Walmart, and you have to be supportive of that change," he says. 
Jason brings just as much energy to his off-the-clock life, with a schedule packed full of visiting with family and friends, volunteering in his Northwest Arkansas community and moonlighting as a stage crew member at the Walmart Arkansas Music Pavilion (AMP). 
For the AMP, he's in charge of helping shows run smoothly – making the event a great experience for both the performers and the audience. Can you sense a theme here? "I'm always trying to pay things forward," says Jason. "Helping people brings me a lot of joy."