Rissa Pittman finds #careergoals at Walmart.
Rissa Pittman, a complex market manager, started with Walmart as a cashier. Today, nearly 20 years later, she oversees more than 3,000 associates at nine stores in the Dallas-Fort Worth area. Walmart World got to catch up with her to talk career and customer service—and we were inspired by the hashtags she lists on her LinkedIn page as topics she's most passionate about! 
#Walmart
Rissa was selected to take part in Walmart's "The Floor is Not the Ceiling" campaign, which highlights associates who have moved from entry-level to management positions. 

"It was a great experience," Rissa says of the filming. "I'm hitting a milestone this year—my 20th year with the company—so that was a really special moment to be able to share my story with the group." 
Rissa came to the U.S. at age 14 with her family. When she started at Walmart, her English was still a work in progress. She credits the job—working with customers as a cashier and interacting with other associates—with helping build both her language skills and her confidence.
#Workingmoms
Rissa says she couldn't have the career she does without the support of her husband and 7-year-old son. 

Being a mom has also driven her to great customer service: When a toddler lost a favorite stuffed animal at her Walmart store several years ago, Rissa knew how devastating that could be for a little one. So she scoured security tapes and searched the parking lot to try to track it down, and ended up buying the tot a new stuffie with her own money. (Word of this story even reached Doug McMillon, who thanked Rissa personally for her service!)
"It's just something simple that I did for the customer, and they thought it was like the greatest thing," she says with a smile.
#Retailcareers
Rissa was a high school student when she started at Walmart. She was able to stay through college because her managers scheduled her work around her classes. Her manager at the time also gave her insight into his role as a store manager, which inspired her. "I went into the assistant manager program after graduating from college, and then kind of worked my way up," she says. 

Within 10 years, she had her first store manager position. Now she shares her story with new associates, telling them about the many career paths available to Walmart associates.
"There is so much more to it than just a job," she says. 
#Worklifebalance
Rissa says she and her store leaders try to lead by example, making sure to take personal time when they need it and scheduling vacations. "You can't be successful in your job if you don't have a work-life balance," Rissa says. 

#Teamappreciation
From sharing customer comments with associates to taking note of amazing service she sees, Rissa makes a point to recognize the associates and leaders that make a difference in their store.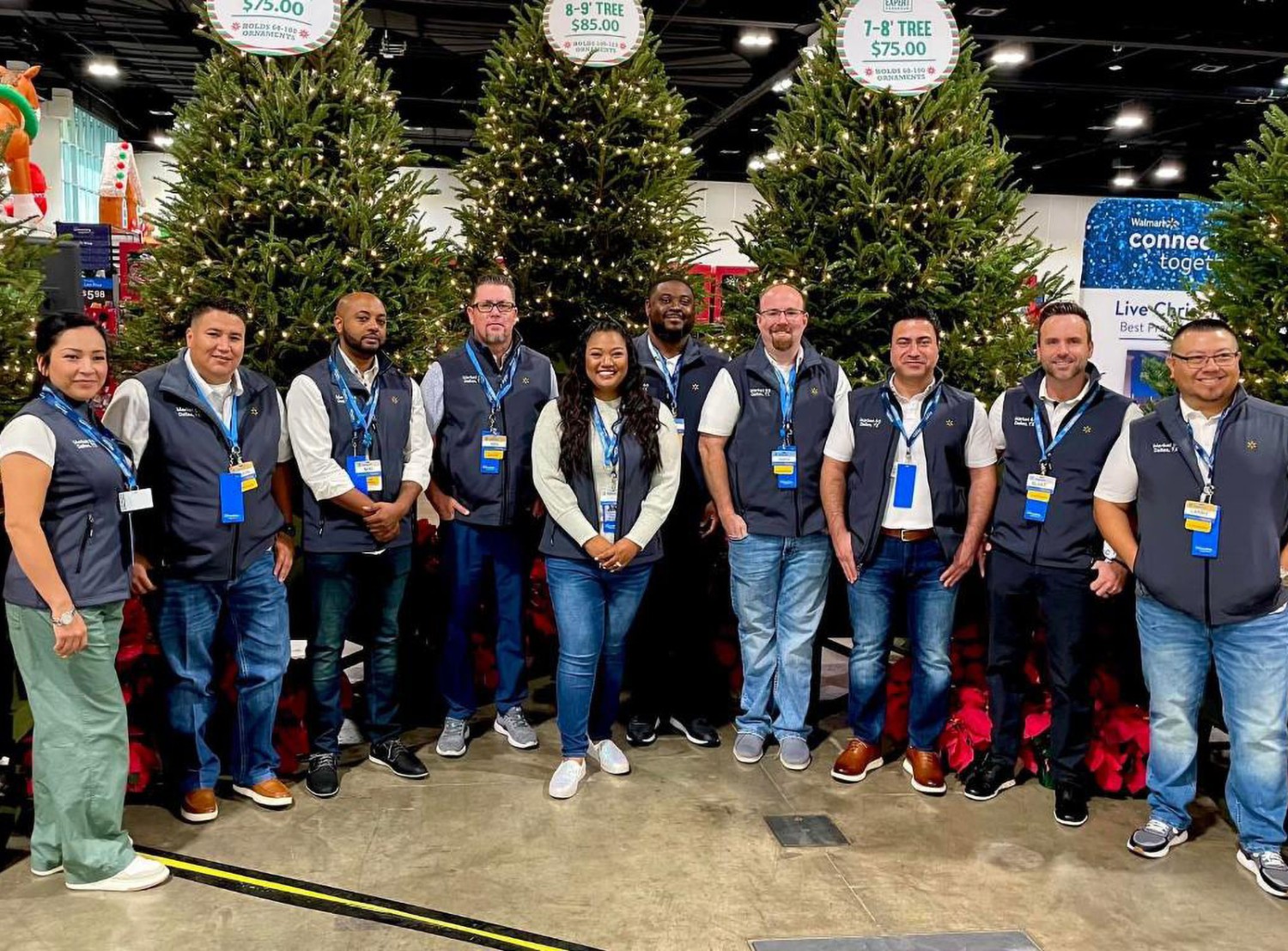 "I can't do my job without great people around me," Rissa says. "And so I try to surround myself with good people." 

Rissa also values the ability to help others advance their careers at Walmart and is thrilled to bring people along with her as she moves up. 
"One of my strengths is I'm an advocate for my associates," Rissa explains. "I definitely have brought that as an assistant manager, as a store manager and now a market manager in this Dallas area. That is one of my footprints as a leader."