How a Brazilian exchange student found her way to being a Walmart store manager in Alaska.
At the nine Walmart stores in Alaska, it's not unusual to find moose hanging out in the parking lot. Or to fill large orders via phone or fax for the "bush program," a system that predates online ordering and involves shipping non-perishable essentials to remote Alaskan villages.
"It's very labor intensive," explains Helena Burkett, the store manager at Store 2071 in Anchorage, Alaska, "but very fulfilling because it's a necessary service for the community."
Helena's journey to Alaska began more than 7,000 miles away. She was born and raised in Brazil. After finishing high school at 16, she headed to Iowa Central Community College on a scholarship to play soccer. Her plan was to stay in the U.S. for a few years and then return to Brazil for college. However, life had other plans: As part of her college education, Helena got an internship at Walmart.
"It was my first and only job," she says. "Months turned into three years, three years have turned into 24 years — 25 years this year."
A long and winding road 
Helena's career path took her from Iowa to Idaho to Washington, from cashier to customer service manager, then on to assistant manager, co-manager and store manager. Then one day, a former manager who had relocated to Alaska asked Helena if she would consider making the move, too.

So in 2019, Helena and her family moved to Alaska. She served as a store manager, then the fresh operations manager, overseeing both Alaska and Hawaii, and then the digital operations lead for Alaska. Last September, the manager position opened at Store 2071 and Helena jumped at the chance to run a store again.
"My passion truly is mentoring female leadership, with a focus on women of color."– Helena Burkett
Working with the store's diverse associates is Helena's favorite part of the job. "The associates in the store are absolutely amazing," she says. "We have people from all over the world, obviously myself included. I think we have every continent represented in some way or another."
Setting her sights on the future 
While Helena had earned a two-year degree in Iowa, going back to school had been on her mind. When Live Better U dropped the cost to associates to a dollar a day (and later to free), Helena jumped at the chance. 

"Even though it was like the 15th thing on my list, I just figured that this was my chance," she says. "And so I did it."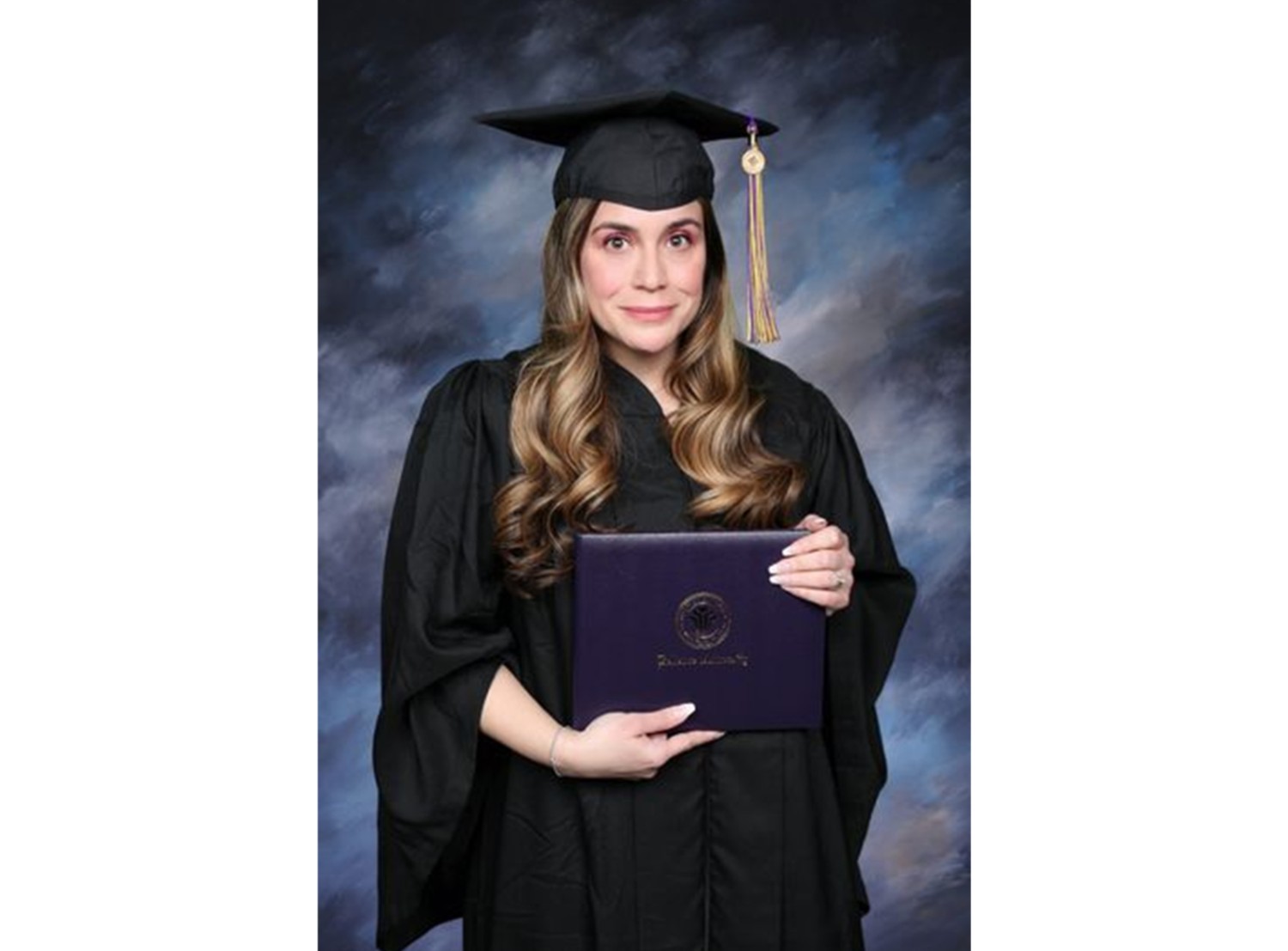 Pursuing her degree was far from easy — she changed positions during that time, was traveling a lot for work and, in 2020, the pandemic hit and her four kids started learning remotely — but she graduated in late 2021 with a degree in business management and leadership. "It was a little chaotic," she admits. But "100% worth it." 
Mentee becomes mentor 
"The beauty of Walmart is you don't need a degree to have a good job," Helena says. "But for me, it was just a personal goal that I set for myself." 

Helena takes an active role in encouraging others to pursue their education and advance their Walmart careers. She says she has been inspired by the book "Woman of Influence," which was introduced to her in a Walmart webinar. In fact, Helena now considers the author, Jo Miller, a friend and mentor. 
"My passion truly is mentoring female leadership, with a focus on women of color," she explains. "Walmart has made a commitment to further diversity in our company, and we have made huge strides towards that." 
LBU, she says, is a great example of the opportunities Walmart offers. "It doesn't matter where you come from, everybody has that option for education." 
Helena's story showcases that fact. It doesn't matter where you start: If you've got your eyes on a goal, chances are you can achieve it at Walmart.