The HOPE program offers frontline associates a path to the Home Office. 
"If you know your career path and what you want to do, Walmart is the company to go with," says Jarryn Robertson. "Walmart has everything you need."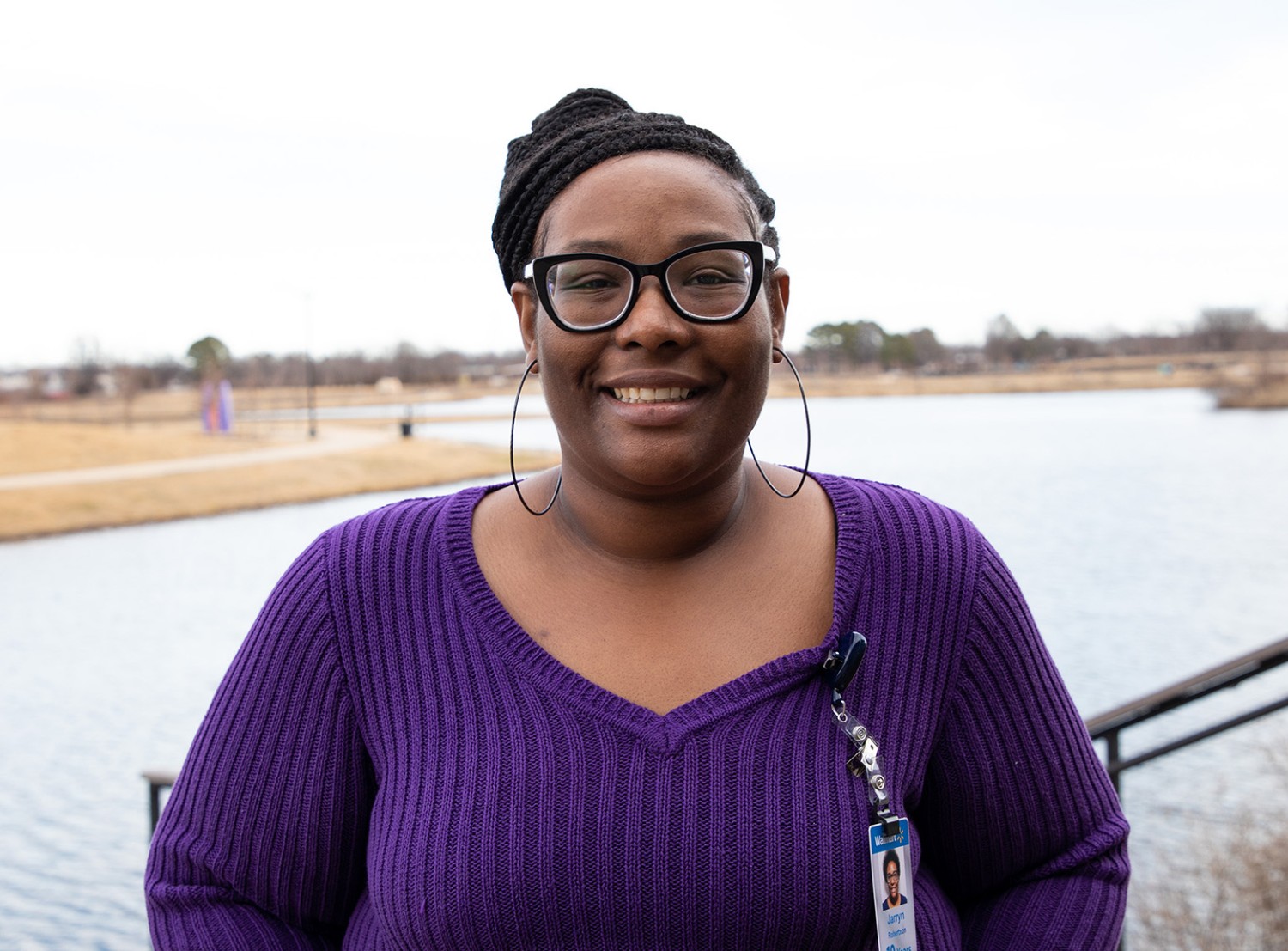 Jarryn (pictured above) speaks from experience. In 2022, she took part in Walmart's Home Office Pathways Experience (HOPE) program. The experience connects frontline associates currently pursuing a college degree with in-demand roles at our Home Office.

If you're accepted into the 10-week program, you'll start with a visit to Bentonville, Arkansas, for an orientation and deep dive into Walmart's history and culture. You'll meet your mentor as well as other key Walmart leaders. Then you'll head home to complete the program, attending remote presentations, checking in with your mentor and working on a final project. Depending on how you do, you could be offered a job!
A Dream Come True
Jarryn joined Walmart in 2009 as a part-time cash office associate at Store 1196 in New Roads, Louisiana. She always knew she wanted to go to college, so she took advantage of Live Better U and graduated in December 2021. 
Once Jarryn was accepted into the HOPE program in early 2022, she worked hard to show her skills and determination. Her hard work paid off: Jarryn was offered—and accepted!—a job as a project analyst on the Non-Traditional Talent Pathways Team. 
"When I received the job offer, I started to cry," she recalls. "All of my dreams were coming true. I was ready for the next step of my career." 
Ready for What's Next? 
For associates like Jarryn, who have completed college while working at Walmart, HOPE is one way to answer the question, "What's next?" That was Tanner Humphreys' question after graduating from Southern New Hampshire University through Live Better U.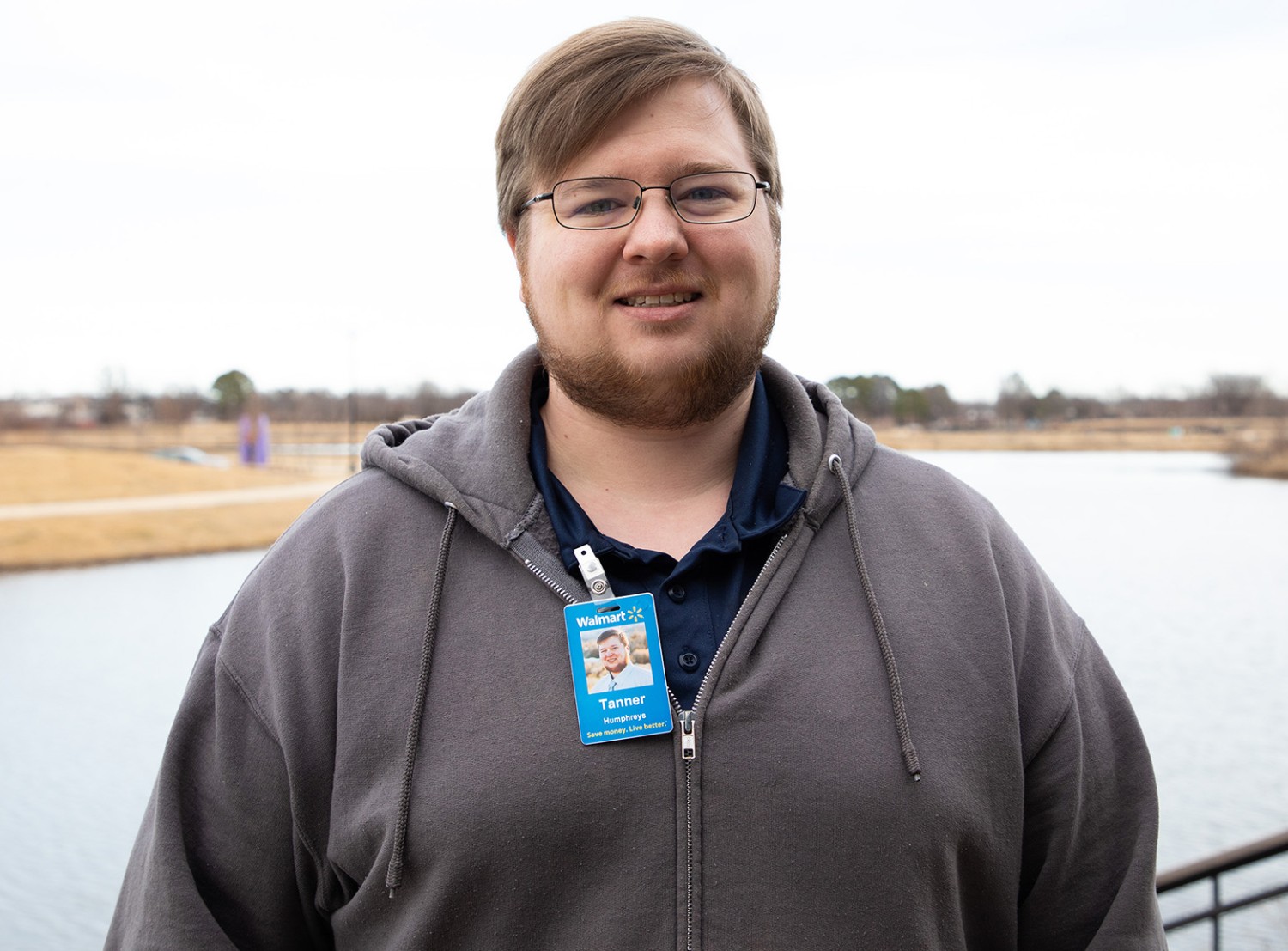 "I wanted to give back to the company that invested so much time and effort in me," explains Tanner (pictured above). He wanted to stay with Walmart, and knew the company offered roles that would let him use his new degree to the fullest extent. "When I found out about the HOPE program, I realized Walmart offers great opportunities after you finish school," Tanner says. "I was surprised by the wide range of jobs available."
Tanner now helps protect Walmart from cybersecurity threats as an intrusion analyst III in the Information Security department.
Be Anything You Want to Be
Sidi Patrick Nzemen Temo came to the U.S. from Cameroon. He started with the company in 2008 as a courtesy associate at Store 4475 in Olathe, Kansas. He didn't speak any English.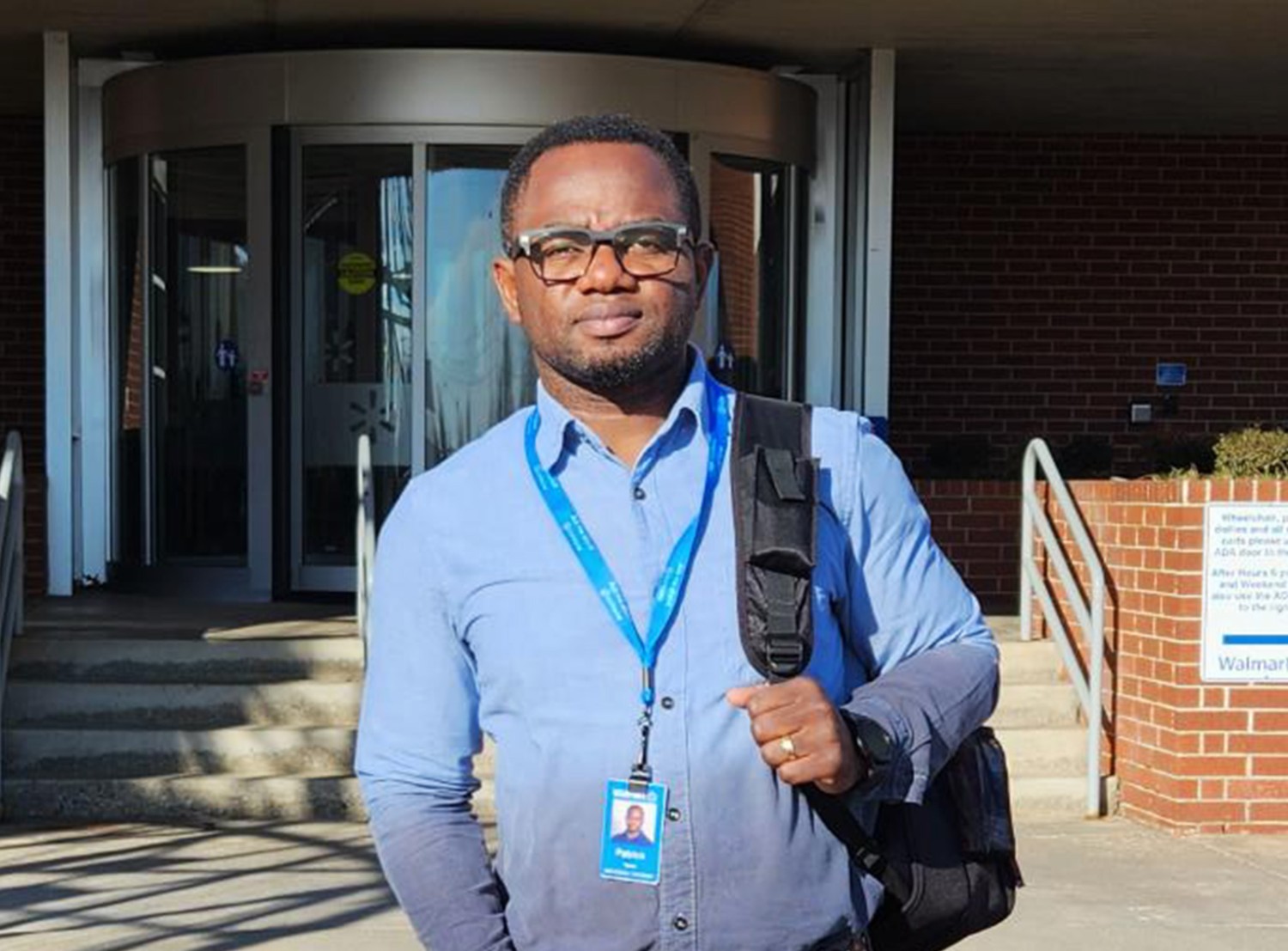 He gradually learned English. And through Live Better U, he took college classes. After a lot of hard work, Sidi (pictured above) earned his bachelor's degree in business management and leadership in 2021. 
Without managerial experience, Sidi found it difficult to find a job that fit with his new degree. But in early 2022, he started the HOPE program. Sidi now works at Walmart's Home Office as a merchandising analyst.
"It has been a great experience. I am amazed by everything I've learned! If you are considering applying to the HOPE program, you should definitely go for it," Sidi continues. "It has exceeded my dreams. You can be anything you want to be if you want it enough."
Tanner agrees, saying, "Walmart has made so many of my dreams come true. It's incredible to see the number of opportunities that exist within Walmart."
Are you looking for the next step in your career with Walmart? Explore job openings connected with the HOPE program.