Last year, Lakreisha (Keisha) Staples, a digital S1 coach at Supercenter 5823 in Dallas, Texas, was struggling. 
She and her husband, Ken, were both working long hours. At home, they spent a lot of time on their phones, but not a lot of time together. They were arguing more often, too. Keisha admits she wasn't eating well. "I'd pick up pizza or burgers for dinner, and at work I'd eat chips and cookies. I'm 45 and I weighed 200 pounds," she says.
Keisha says she was lonely and unhappy. And then, a turning point: She was diagnosed with diabetes.
Her doctor prescribed insulin to control her blood sugar. Then a co-worker told Keisha how the Thrive Challenge had helped him lose weight. He encouraged her to give it a try.
Better Together
"My first step was to stop eating out and start cooking," Keisha shares. "We still eat what we love, but we've cut back on portions. I'll bake chicken or fish like tilapia in the oven. I add lemon to everything—it's great for flavor. I've lost 14 pounds in the last six months and feel great."
Keisha says she and Ken are doing the Thrive Challenge together, and it's rejuvenated their relationship. They're talking more, taking time to meditate together before going to bed, and  bonding by doing projects together around the house, including building a deck in the backyard.
"And we're going through couples counseling, which has been tremendous for our relationship," she says. "We've learned to be kind and say affectionate things to each other like: 'I appreciate you. I love you. Thank you.'"
The Thrive Challenge has even helped her at work. "I'm more compassionate at work. It's important as a leader and people appreciate it," she explains.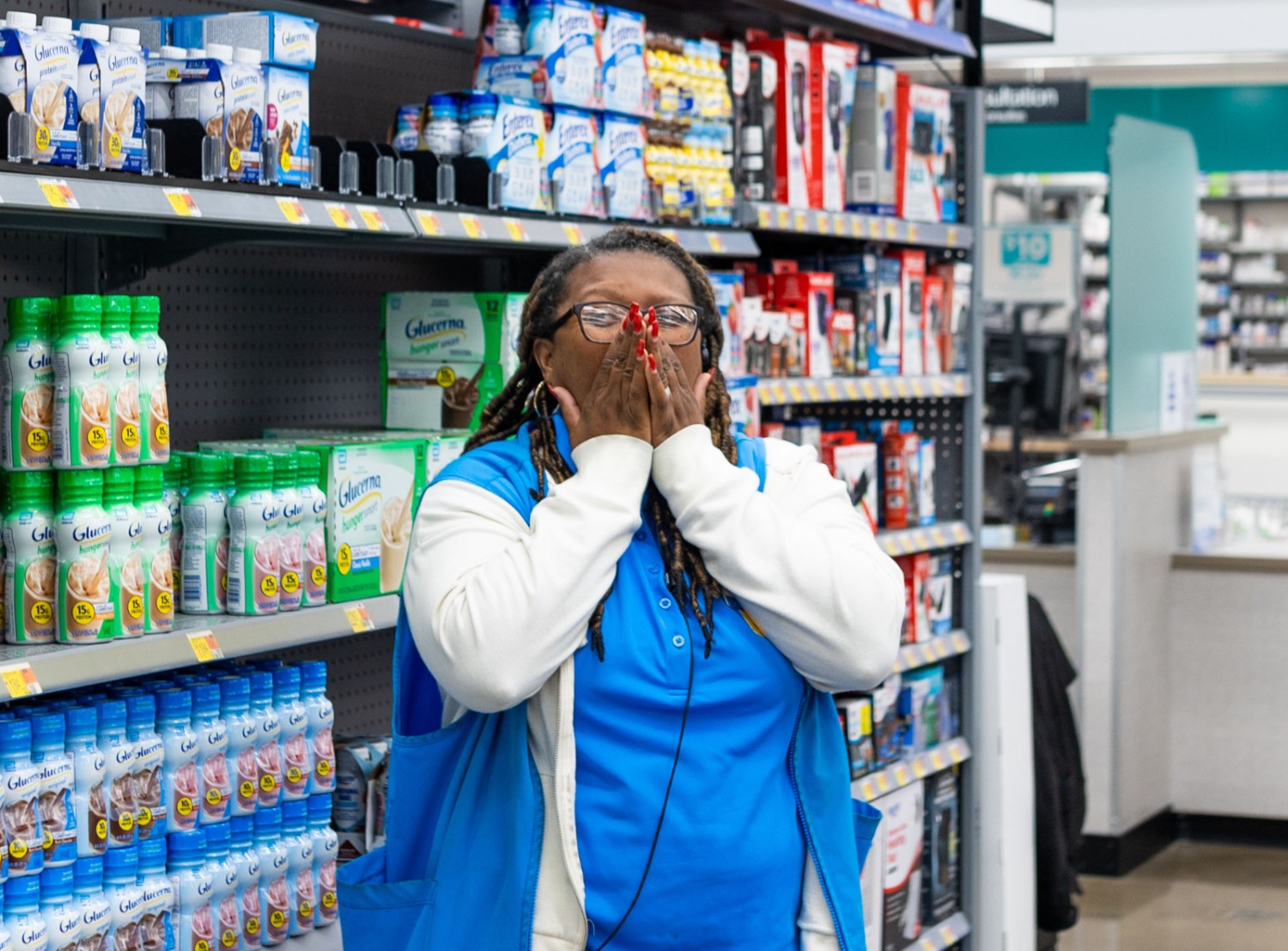 Keisha was so successful following Thrive that she was named one of the monthly $5,000 winners! And in December 2022, she was surprised to find out she was one of the three annual Thrive winners—with a prize of $10,000 (pictured above)!
Family Inspiration
Nowadays, her whole family is feeling closer. She and Ken are taking bike rides with their kids—Keisha's 20-year-old daughter and Ken's 11-year-old son.
She's hoping her older son will benefit as well when he's released from prison. "One of my biggest inspirations to get strong and healthy is my 25-year-old son," says Keisha. "He's changed and learned a lot in prison, and I want to be there to support him when he gets out. Maybe he'll do the Thrive Challenge, too!"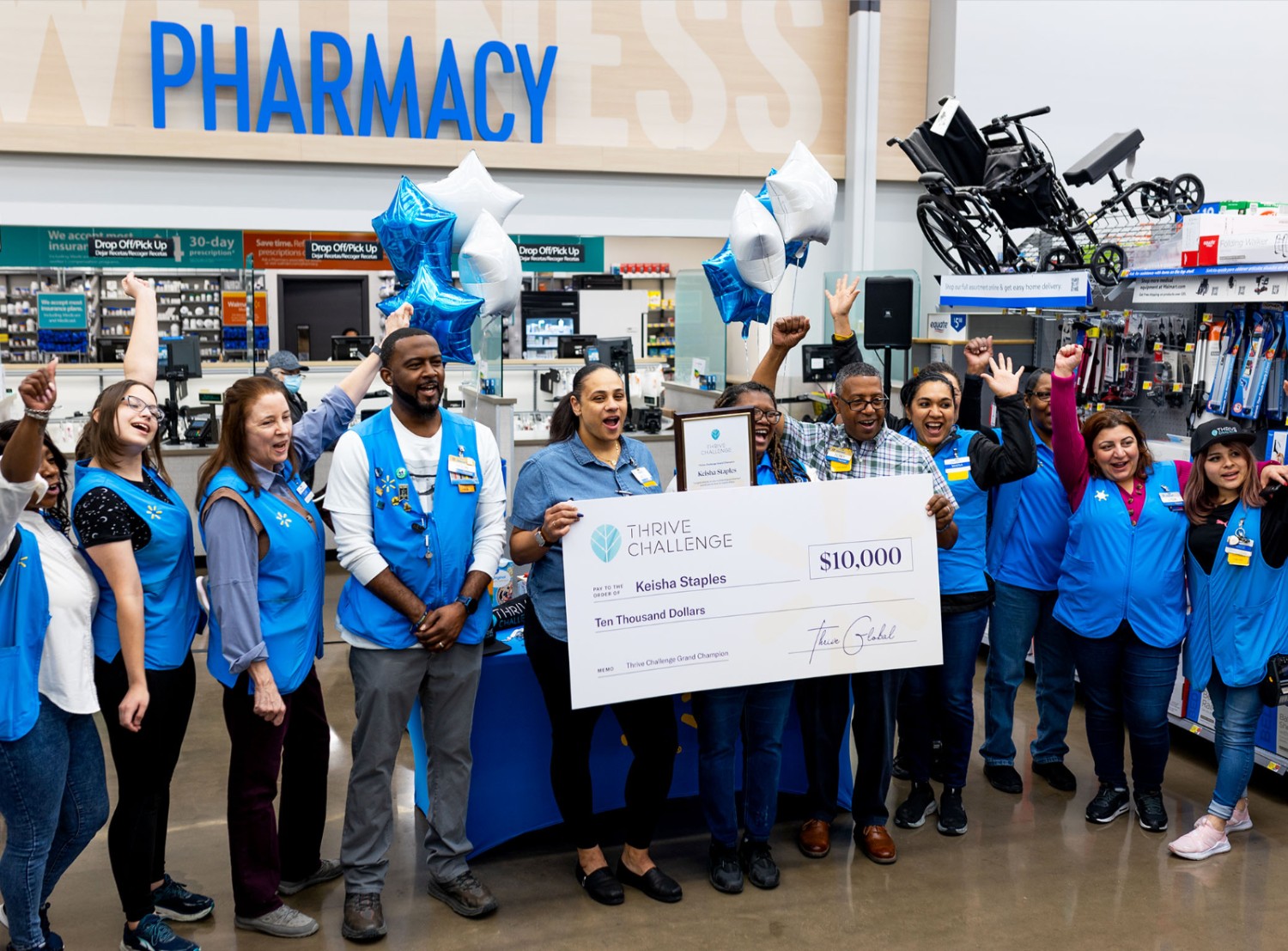 With her health and her relationships improving, the Thrive Challenge helped her turn her life around. "My husband and I are happy. I'm healthier and more energetic, and I am not on insulin anymore," she says. "I'm excited about the future."
Are you ready to start thriving? The Thrive Challenge is a free Walmart-sponsored program offered to all of us (plus our friends, family members, and customers). It's all about making small, better choices in your everyday life using the Thrive platform (on web or mobile) in whatever area you want to prioritize. After 21 days, participants can share their story to inspire others. Every year, the Thrive Challenge awards 180 inspiring individuals with cash prizes from a pool of $1 million. As these stories show, small changes can really impact your life and the lives of people around you. Join the Thrive Challenge and submit your story for a chance to win.