One merchant understands there's a wide world of Walmart out there…
Over the course of a career, a Walmart merchant can learn a lot. Take Lawrence Sammuli, for example.
Now Walmart's senior merchant over all live plants, Lawrence (pictured above, far left) has led a career spanning industries all inside a single company. From fashion to flora, he's taken opportunities at every turn. His career began in 2009 at a small apparel office in New York City, and he moved from there to work with dot com on Walmart's omni transformation.
His career grew again in 2019 when he got the call to branch into something new: buying live plants.

Putting Down Roots
To better understand his role, Lawrence knew he would have to understand his supplier. So, he decided to take a trip straight to the source of Walmart's live plants: The headquarters of Costa Farms in Miami, Florida.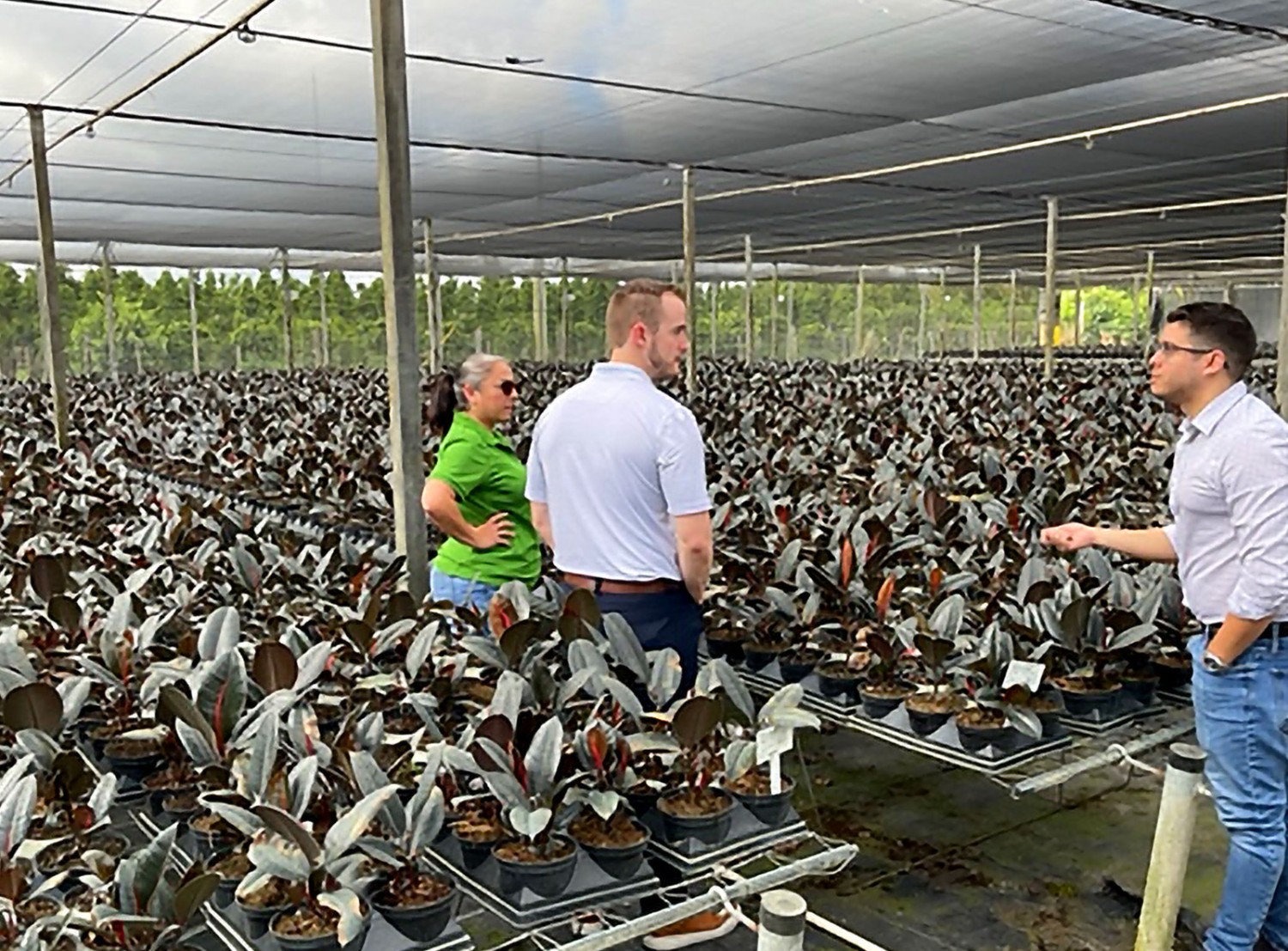 A diverse-owned, U.S.-based grower, Costa Farms represents the American dream in more ways than one. They're a major partner in Walmart's ability to provide fresh flora to its customers and associates. 
"When you see product at scale, and everything that goes into that, you get a deep appreciation of what they're doing at Costa," Lawrence says. "This is a family business, a multi-generational business, where you build sustainability into the business model and you also have this relationship directly with the people who are making this happen." 
The growers at Costa Farms agree. Despite its size, the company engages its associates to grow the best plants possible—and it shows. 
"While we may be the world's largest houseplant grower, we're still a farm," says Arianna Cabrera de Ona, the chief people officer and general counsel at Costa Farms. "Every single plant matters, and every single plant is nurtured by a human who cares about his or her work… We're farmers who are passionate about plants and we're committed to helping make the world a better—greener—place."
Propagating Progress  
The humble houseplant had at least a metaphorical moment in the sun at the height of the COVID pandemic. People everywhere realized suddenly that they needed nature in their lives—and that there was an easy way to bring it in.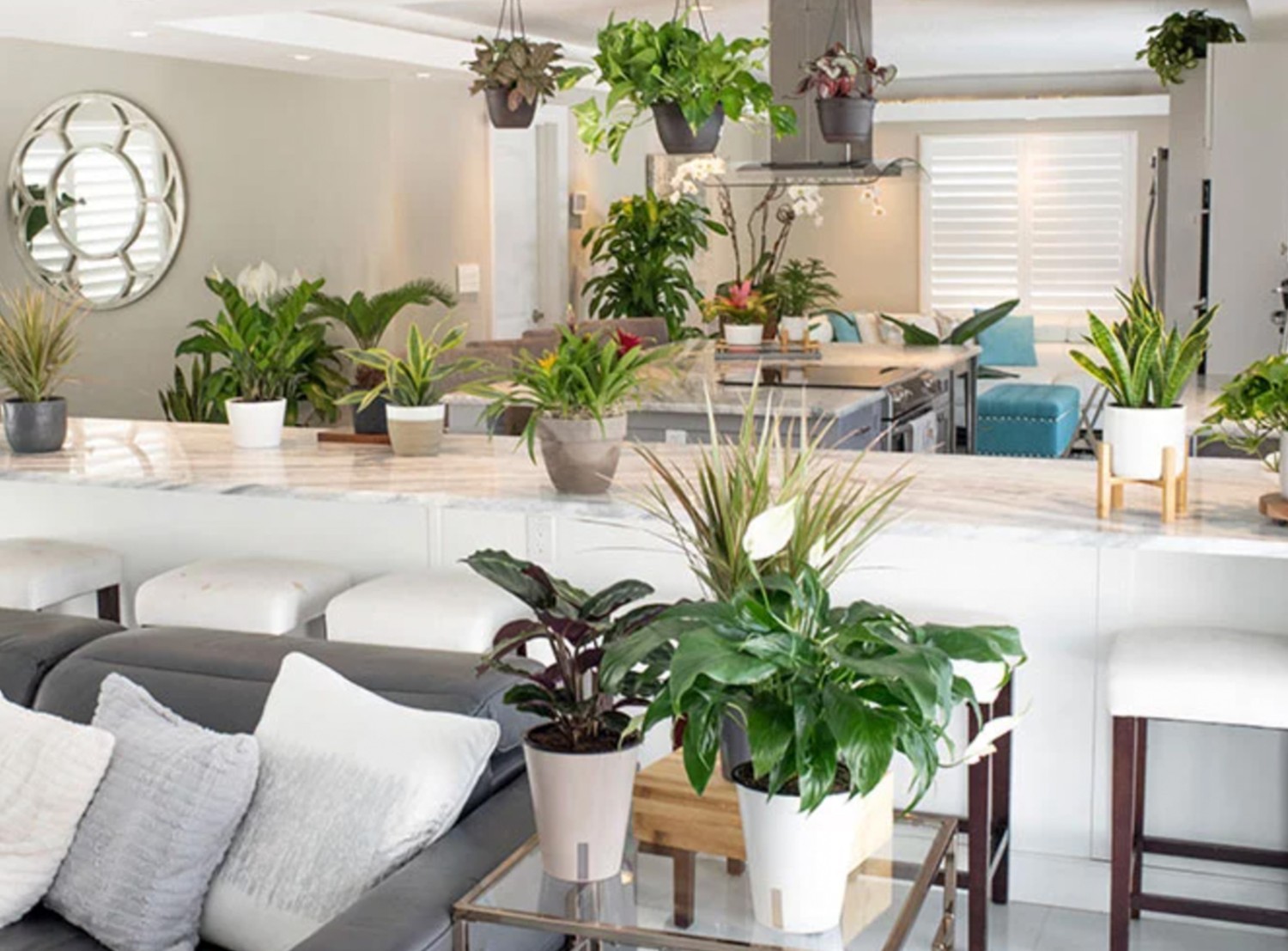 "About 66% of the population now owns an indoor plant. And that COVID boom came from work habits changing, mental challenges, missing that closeness to nature, making your home your sanctuary," Lawrence explains. "Plants have an environmental, emotional and personal benefit. They're an integral part of our home spaces now."
Arianna agrees. She says fall marks the perfect moment to consider growing your collection.
"Fall is the perfect time to bring a new houseplant or two inside. Scientific studies point to how just being around plants indoors can help relieve stress and encourage positive feelings," Arianna says. "Whether you're getting a new plant or caring for one you've had for a while, the best thing you can do for it is to pay attention to how much light it gets."
With such an incredible variety available, it's easier now than ever before to make plants a part of your own space. Lawrence and Arianna shared their personal favorites, and a couple other options for growing your own collection.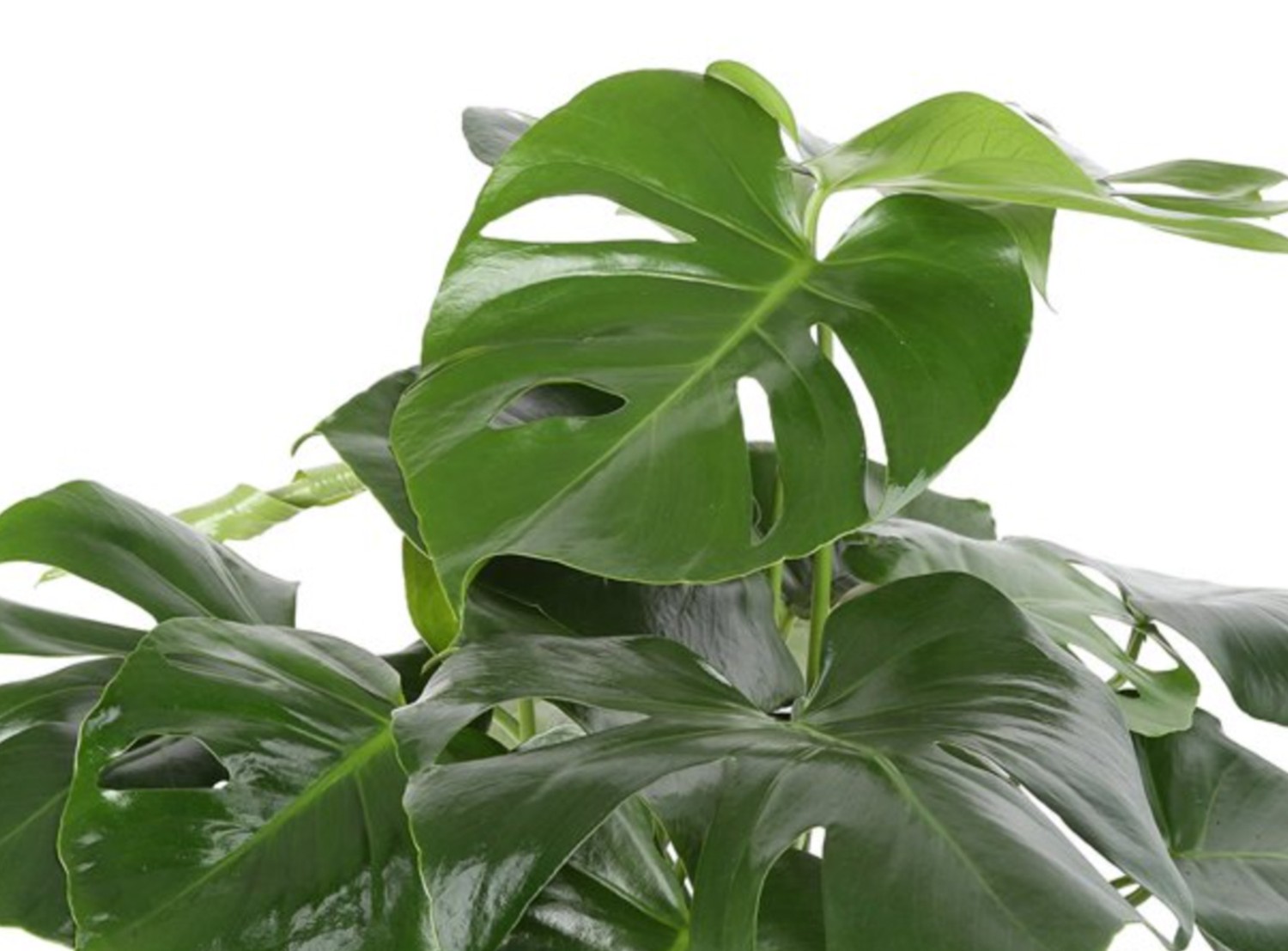 "My personal favorite has to be the monstera!" Lawrence says. "It's such an iconic leaf, and I immediately think about it because we always had one in the house when I was growing up." At Costa Farms, Arianna says, the growers' favorite is their Raven ZZ plant. She says it's great for beginners and can be grown practically anywhere!
When it comes to growing your own, Lawrence says  Walmart has plants for people of all skill-levels, so no matter where you start, your own houseplant sanctuary is always within reach.
"Just start out by getting a plant, and if you have it around you long enough, it's impossible not to develop an attachment with it—you get connected to it and you grow together."