After more than 30 years working as an owner-operator of her own tractor-trailer, Cathy Swisegood made the turn to Walmart's private fleet.
When Cathy Swisegood was 18, she was working as a waitress at a truck stop after dropping out of high school. "I saw these guys making all this money and said to myself, 'I can do that better than they can."
Cathy had grown up on a farm, so she already had a little experience driving trucks and pulling trailers. She was determined to become a driver, but she had to wait until she turned 21 to get her commercial driver's license.
After getting her license, she went into partnership with another person on a truck and trailer and drove for a company for more than 30 years.
"I became one of their top drivers," Cathy shares. "I made Driver of the Year, which was hard to do, because back in those days, I was the only woman working with 43 men. Even till the late 80s, truck driving was not female friendly. But I never let anything deter me."
Shifting Gears
About eight years ago, Cathy decided to make a change. "I just decided with the regulations, the economy and stuff like that, I wanted to change how I made a living," she explains. Instead of carrying the responsibility of owning her own truck and equipment, she decided to focus on her skills as a driver.
She started out transporting specialized items like medical equipment through the U.S. and Canada. But eventually Walmart beckoned, and in 2017 Cathy joined Transportation Office 6868 in Sanger, Texas.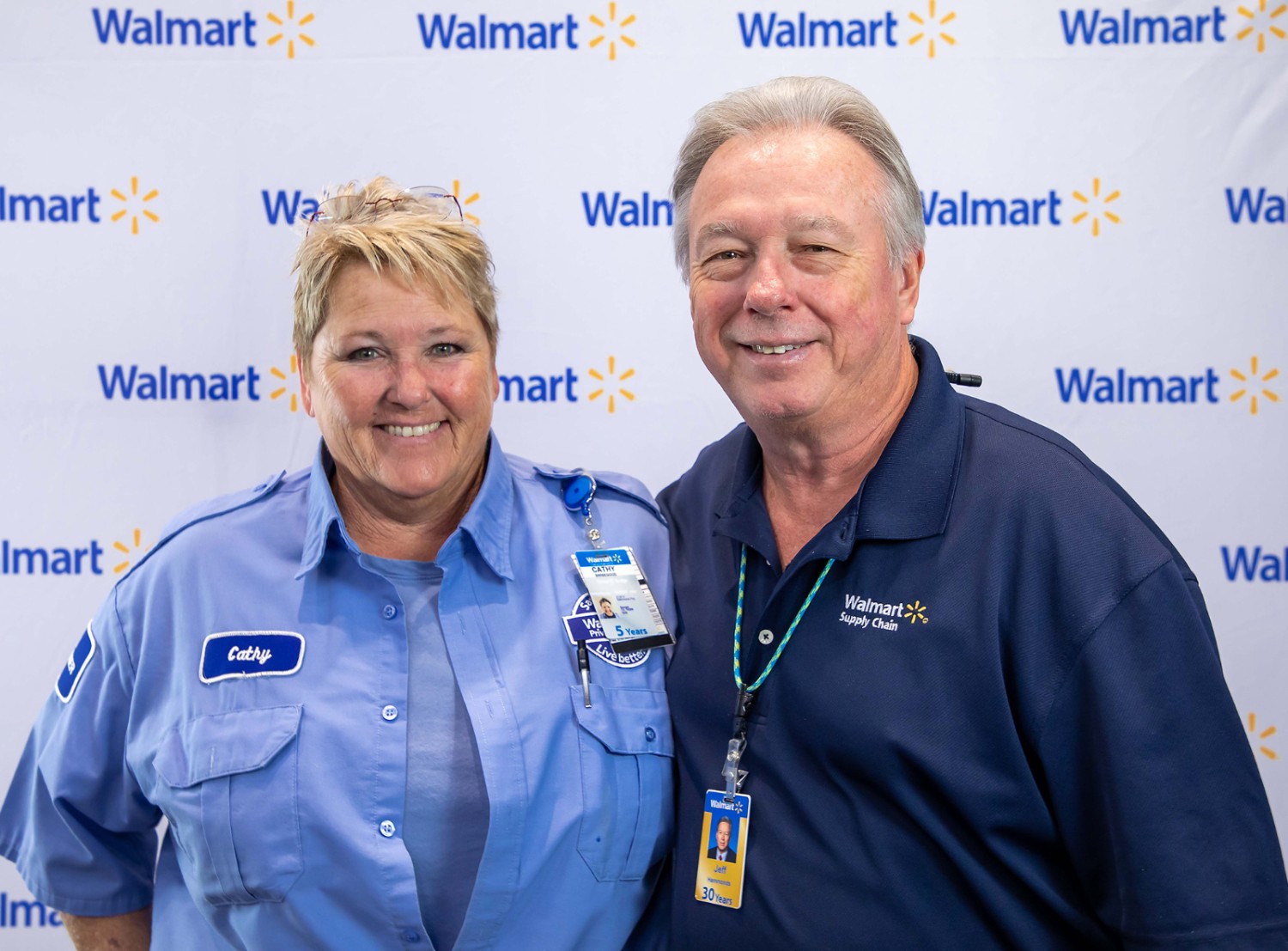 A Walmart Welcome
Cathy was attracted to Walmart because of its great reputation. "Walmart drivers are first class," she explains.
When she stopped by the transportation office in Sanger, Texas, the human resources person made her feel at home—"like I was wanted, needed and welcome."
Besides good pay and benefits, Cathy also appreciates the ability to get consistent time off, the regular schedule and the level playing field Walmart offers. "The system is set up to alleviate most biases, favoritism and nepotism," she explains. "Rules apply to everyone. I like that."
Like-Minded Commitment
Walmart's dedication to safety was another key factor.
"When I owned my own truck and trailer, I was in charge of the service," Cathy says. "And I can say, without a doubt, for our shop and service department the mechanical condition of the equipment is a priority. Our shop does due diligence to maintain safe equipment. That meant a lot to me."
Best of all, Walmart lets her make decisions about when it's safe to drive. "They allow me to be the captain of my ship," she says. "As far as weather conditions, personal health—if you're not feeling well or tired—they get it."
Off the Road
When she's not driving, Cathy says she enjoys spending time fixing mechanical things and building furniture.
"I have the best woman cave in the world," she says with a laugh. Her current project is a rocking horse for her stepdaughter's baby, her first grandchild.
Now that she's settled at Walmart, Cathy says she plans to stay put for the rest of her career.
"I kind of envision that they're gonna tell me someday that I have to retire," she jokes. "This is where I want to end my career."