Walmart execs share what they look for in up-and-coming leaders.
If you're hoping to grow into a leadership position during your career, people skills go a long way. We asked Walmart executives what they see in great leaders.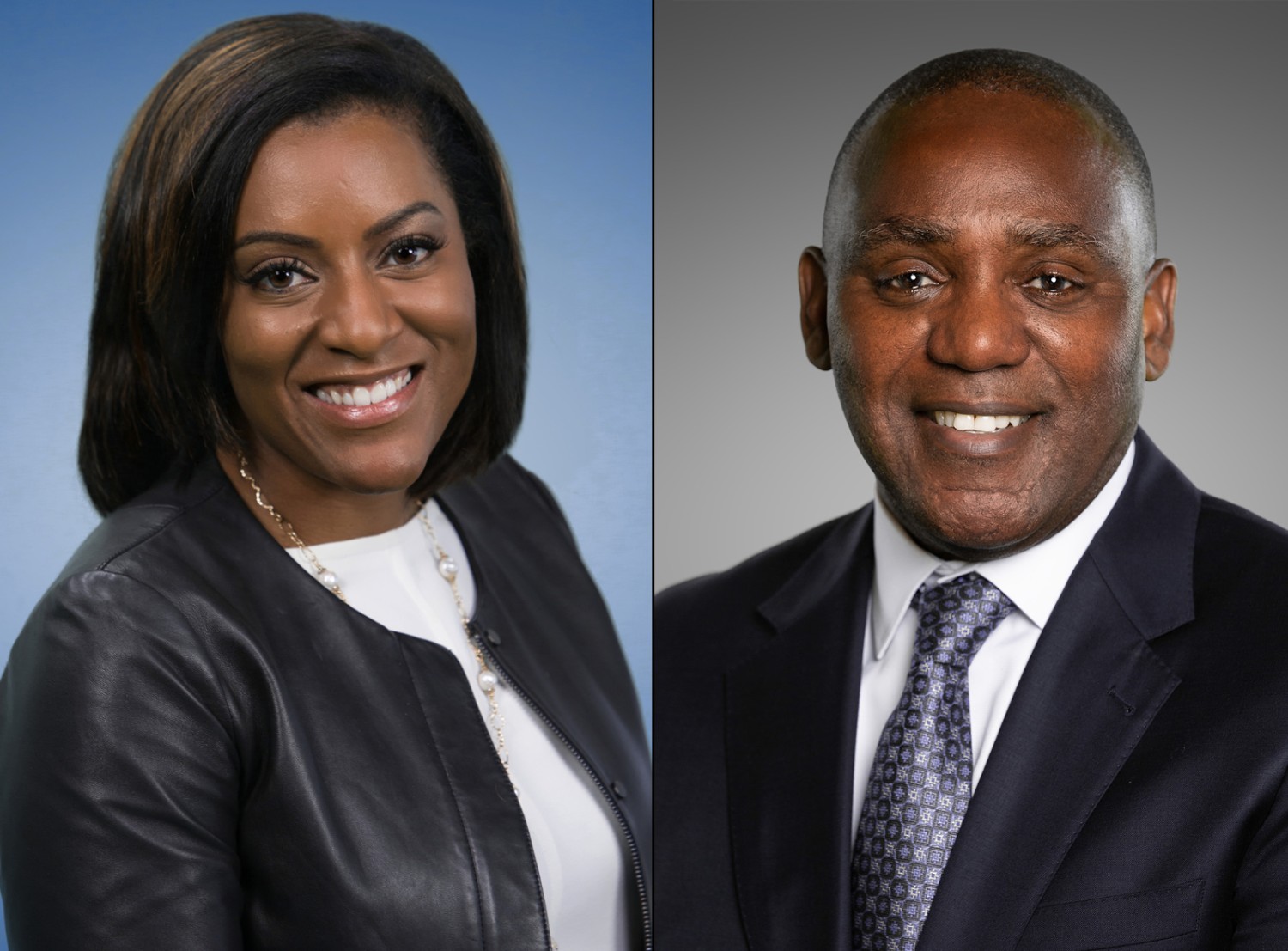 CONNECTION
Latriece Watkins, EVP, Consumables, Walmart U.S.
Latriece (pictured above, left) says how you lead should be guided by who you're leading.
"I start with who's my audience? Who am I talking to? Who am I trying to move? And what's important to them?" she asks. "In order to motivate and move people, I think you have to be in step with the person."
EMPATHY
Kelvin Buncum, Executive Vice President, Neighborhood Markets, Walmart U.S.
"As a leader," Kelvin says (pictured above, right), "you really have to have empathy, otherwise, you're going to struggle with connecting with people in a meaningful way."
"If you don't spend the time to appreciate where a person is professionally, even personally, if you can't sort of look at things from their perspective, if you can't connect with them, where they are, then you're going to have a tough time establishing a good relationship and getting that individual to believe and follow you."
The ability to listen to others goes hand-in-hand with that connection.
"With listening, you're spending time with an individual, and you're blocking everything out," Kelvin explains. "You're really hearing the individual, and really trying to understand exactly what that individual is imparting to you. And that's hard work."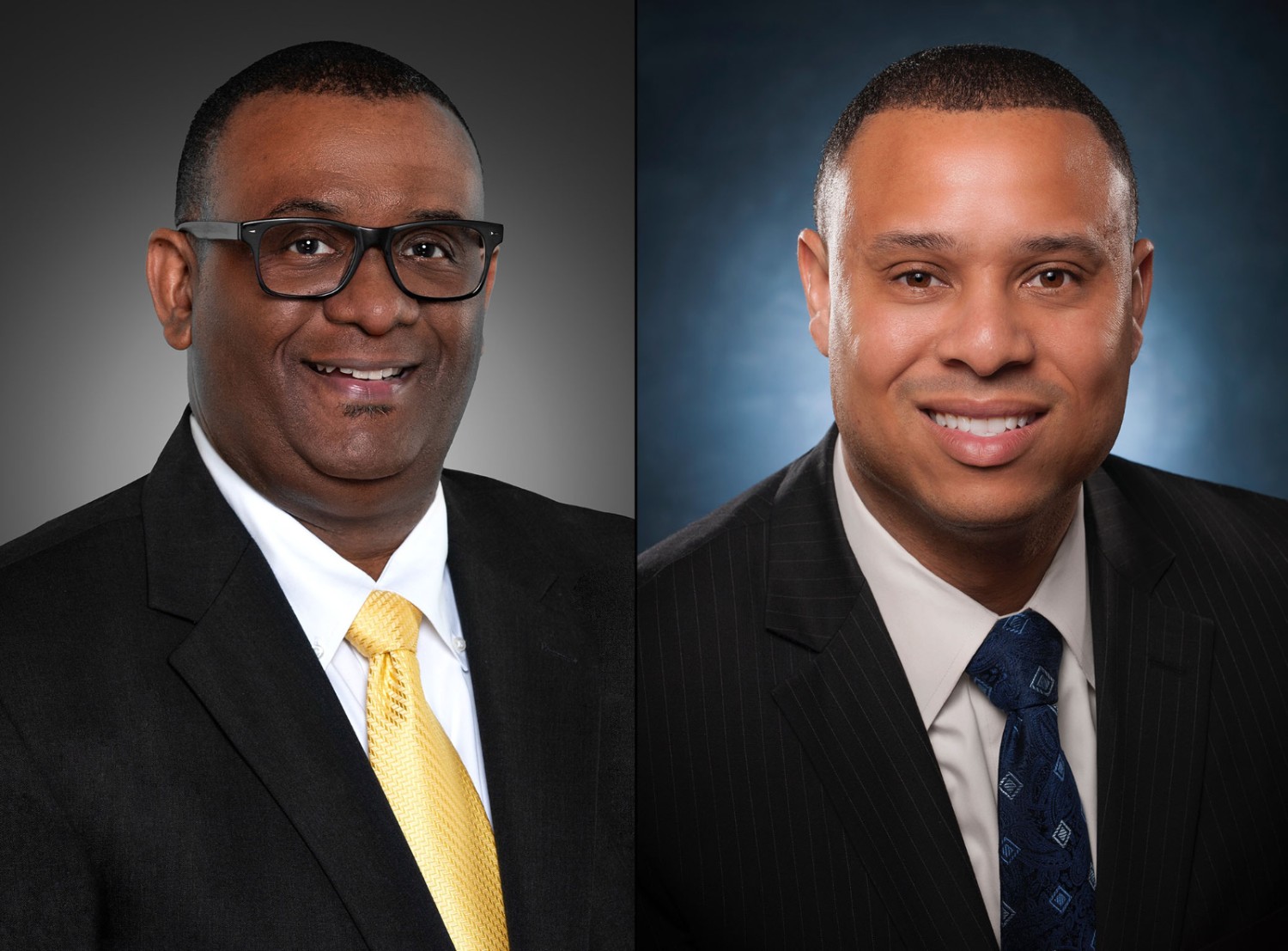 HUMILITY
Earvin Young, VP People Strategy and Portfolio Management, Sam's Club
Earvin (pictured above, left) says when he's hiring, he looks for leaders who are comfortable with complexity—something we all got a taste of during the pandemic.
He also believes the ability to laugh at ourselves is important. "Some of the most successful leaders are ones that are serious about our business, but don't take themselves too seriously," he says.
No one sets out to make mistakes, or to make decisions that make life harder for someone else. But when mistakes are made, a good leader can smile and admit they could have done better.
"It gives you that grace," Earvin says. "And then you're able to recover and lead."
TEAM FOCUS
Cedric Clark, SVP of Operations, Eastern Business Unit, Walmart U.S.
Cedric (pictured above, right) believes a good leader should be charismatic and able to connect with others.
"I feel like that's a superpower," Cedric says, one that allows good leaders to find ways they're similar rather than dissimilar to others. "That's the spark that I look for."
Leaders also need to be curious and interested in the world around them.
"Those types of leaders are ones who are doing their job, but they're able to also step back and see a broader picture," he says.
Cedric says his sports background—he was a point guard on the basketball team at Washington State University— had a part in shaping who he is as a leader, helping him focus on building a sense of teamwork.
"How do you cultivate an environment where the people you work with feel like they're super important to you and their well-being is actually something that you're focused on?" he asks. "That definitely has helped me transition into corporate America."
When you're thinking about the next steps in your career, just remember: Everyone began somewhere, and they're all rooting for you.