These annual associate awards recognize those who do the right thing.
At stores, clubs and facilities around the world, associates are doing the right thing every day. Sometimes, it happens without anyone noticing. Other times, it's impossible not to notice.
Both instances are, as those posters in middle school failed to understand entirely, acts of integrity. And when an associate does the right thing, there are people at the Walmart Home Office in Bentonville, Arkansas, looking to celebrate that decision.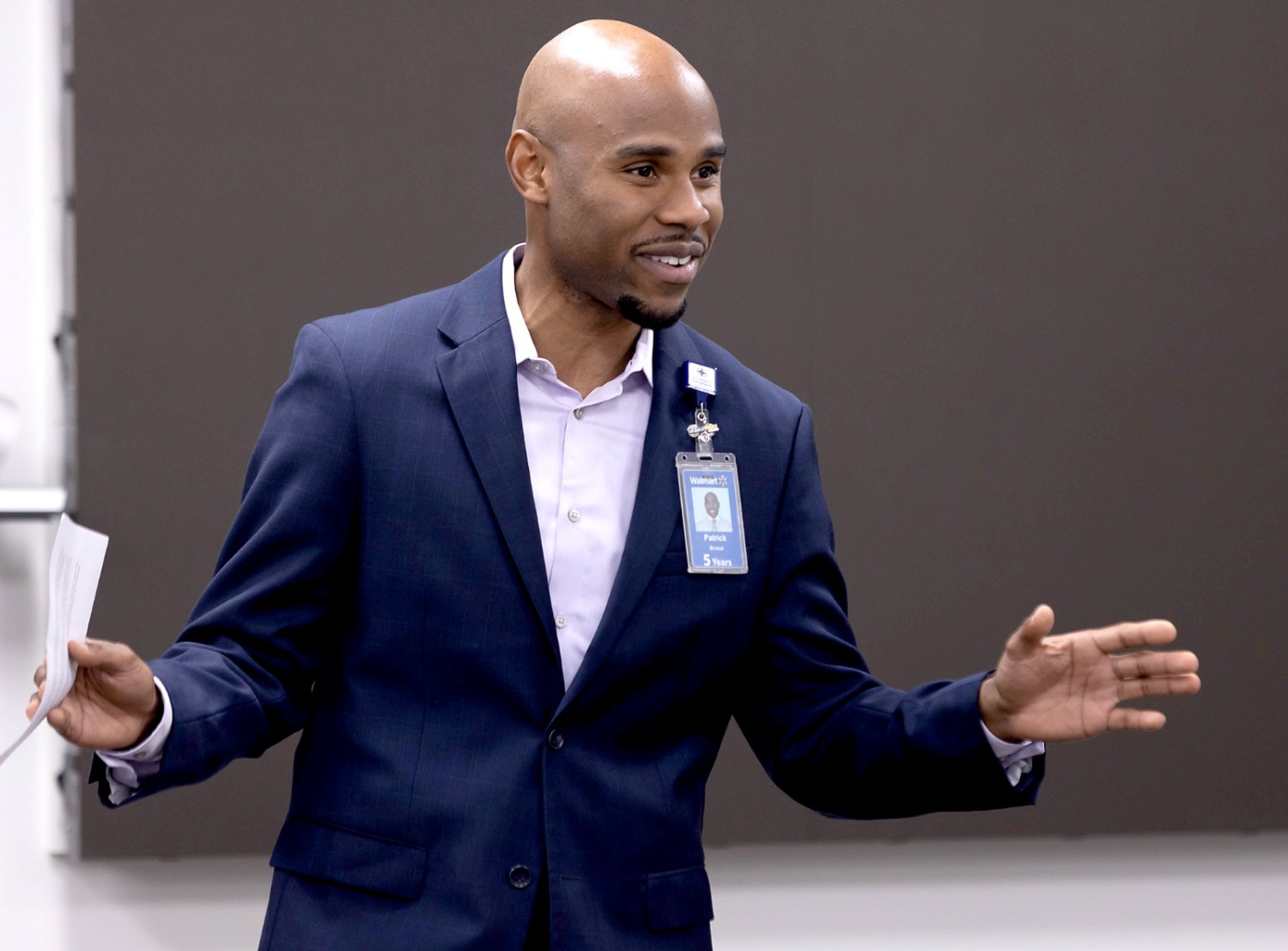 One of those associates is Patrick Brutus (pictured above). He's a director in Global Ethics who has spent 10 years at Walmart. His message to associates everywhere is pretty simple: Ethics has your back.
"Here in ethics, we're trying to be a positive light," Patrick says. "We're here to help, support and celebrate our associates. And we're looking for associates to help us identify and celebrate other associates!"

Integrity in Action Awards: Always Seeking Associates
To help stay true to that mission, Global Ethics established the Integrity in Action Awards. These annual awards are exactly what they sound like: a chance to recognize associates who are doing the right thing.
Examples abound, but this year's winners shared a common thread of doing what was right, often when it wasn't easy.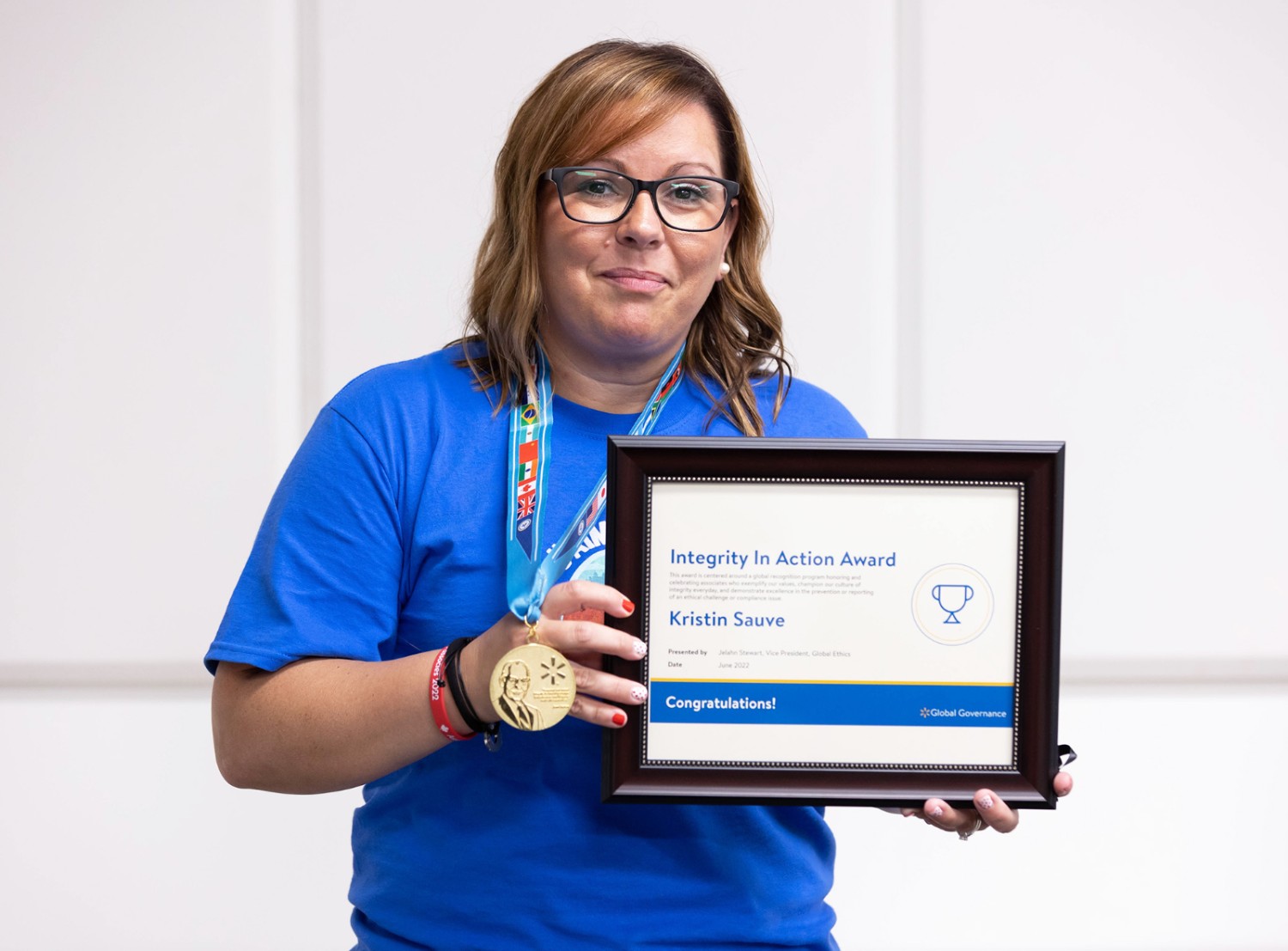 Take, for example, Kristin Sauve (pictured above). Kristin is the store manager at Store 3114 in Ontario, Canada, who stood up for an associate even in the face of pressure. A customer wanted to purchase a non-essential item inside the store during the height of the pandemic, when Ontario was enforcing a stay-at-home order. The customer identified himself to associates as a police officer, but associates stood their ground–explaining to the customer that they had to comply with requirements. Kristin made a courageous decision to do the right thing by backing up her associates and reporting the matter to Ethics and Compliance.
For making the choice to stand behind her associates and enforce the government order in her city, Kristin was nominated for an Integrity in Action Award. Spoiler alert: She won.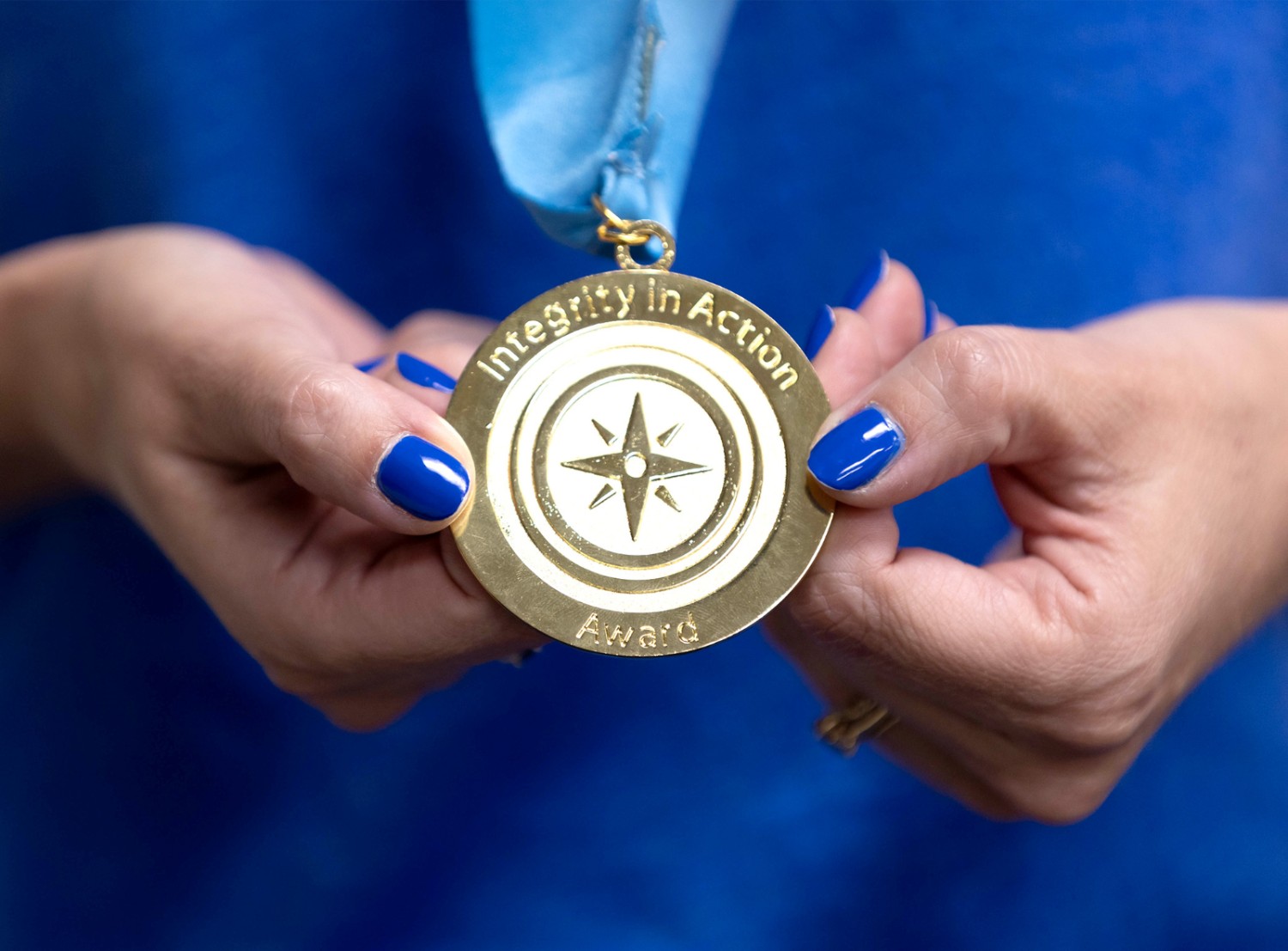 Integrity in Action Award winners are invited to the Associate Celebration in conjunction with Associates Week, where they're recognized for doing what's right. It's an important tradition for people like Patrick, who help manage the program.

"These award-winners also attend and take an active role in the annual Associates Week meeting," Patrick says. "When they visit Bentonville, we want them to have a great experience, and we also want other associates to look at them and think, 'Wow, they really stepped up in that moment.'"
To learn more about the Integrity in Action Awards, see the full list of winners or learn how to nominate someone from your own store, visit walmartethics.com and select Integrity in Action from the navigation menu. In the final assessment, doing the right thing isn't always easy, but it's always worth it.
Patrick put it best: "We're here to celebrate our associates, and we're looking for them to nominate others anytime they see their peers going above and beyond their job duties, demonstrating an exceptional level of integrity and courageously promoting our ethical culture in their workplace—we know it happens often!"