Meet a Walmart driver who does more than deliver.
When a limp child floated into Alfonso Guerrero while he was relaxing in a hotel swimming pool in Rosarito, Mexico, the Walmart certified driver trainer sprang into action.
Alfonso—a father of four—grabbed the 3-year-old, who wasn't breathing, pulled him from the pool and started CPR. With Alfonso's help, the youngster started coughing up water. He was rushed to the hospital, where he made a complete recovery.
Alfonso and his wife, Lilia, were on vacation, visiting Alfonso's sister. They had planned to arrive in the city later in the week, but got there a day early, which Alfonso says is a touch of fate, or maybe just lucky timing.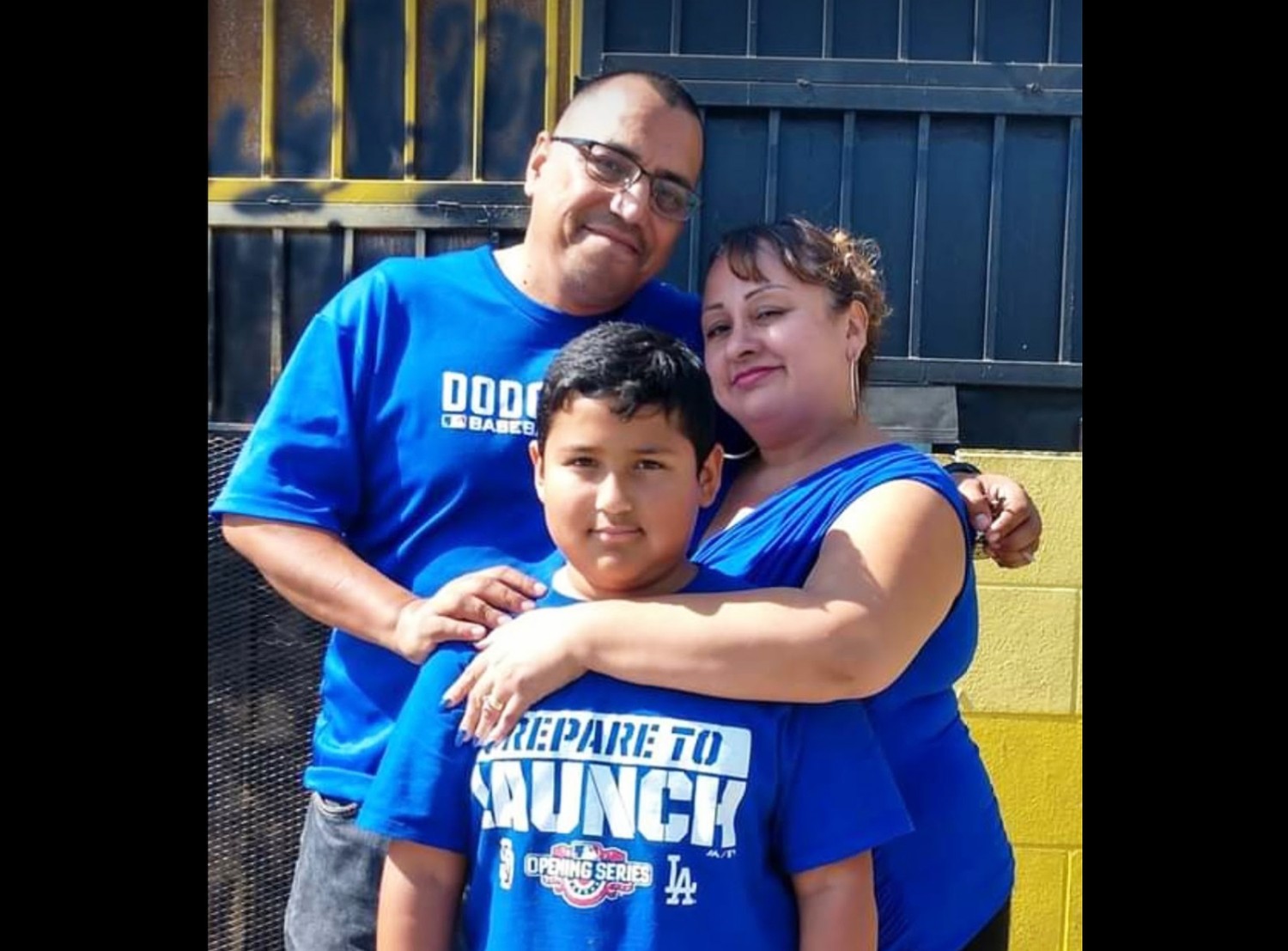 All In Good Time
Good timing brought Alfonso to Walmart as well. He'd been driving for a food delivery company when the pandemic hit and he was laid off. Luckily, he'd already been interviewing for a job driving for Walmart, and just had to pass the assessments—tests Walmart gives drivers to make sure they know the trade.
Once at Walmart, Alfonso quickly became a mentor, and then was certified as a driver trainer. He now works out of Transportation Office 7847 in Fontana, California.
"I do orientations for people coming in or I'll fly out to Red Bluff, California, where we do the assessments on the drivers," Alfonso explains. He also offers skills training and conducts evaluations.
When Alfonso first started driving about 15 years ago, he went to school during the day while working at night. The school provided the minimum training needed to get his commercial driver's license (CDL). Alfonso had to learn a lot on his own: how to keep logs, for instance, and how to hook up a trailer. Today, he loves his role at Walmart and helping newer drivers learn the ropes.
"I try to teach them the Walmart way," he says. "I give them a little bit of my knowledge, so they don't have to go through what I went through."
Life-Saving Training
His pool rescue was not the first time Alfonso jumped in to help someone. Years before he joined Walmart, a woman in distress flagged him down when he was stopped in his truck on the side of the road. He called 911 and stayed with the woman until help arrived.
Although his quick thinking in Mexico saved a life, Alfonso was shaken by the incident. He'd never had any first aid or CPR training and in the chaos around the pool that day, he did the best he could with what he remembered seeing on TV shows.
After he shared what happened with his safety manager at Walmart and the story got around, Walmart arranged to provide the certified driver trainers as well as some other transportation associates with CPR training.
It's a skill everyone should have, Alfonso believes. He's just thankful he was in the right place at the right time that day, and that he was able to save a family from heartbreak.
Between September 11—17, 2022, we're celebrating our Drivers and Techs. Watch for more stories about the amazing associates who do more than deliver every day!