Stepheny King-Sherman has been making retail fun from day one.
In her first weeks with Walmart in 1992, Stepheny King-Sherman made a bold prediction. When the store manager asked where she saw her career going, Stepheny said, "I'd like to be doing your job someday."
As we chat with Stepheny 30 years later, it's clear she accomplished that goal. Today she is the store manager at Store 2644 in Saginaw, Michigan.
"It seems like just yesterday I was hired as a Sporting Goods sales associate in the Bay City store," Stepheny says. She moved on to work in the deli and bakery. She helped open the Saginaw Walmart location. She traveled around to 33 stores as a fresh operations market manager. And finally landed back in Saginaw as the Supercenter's store manager.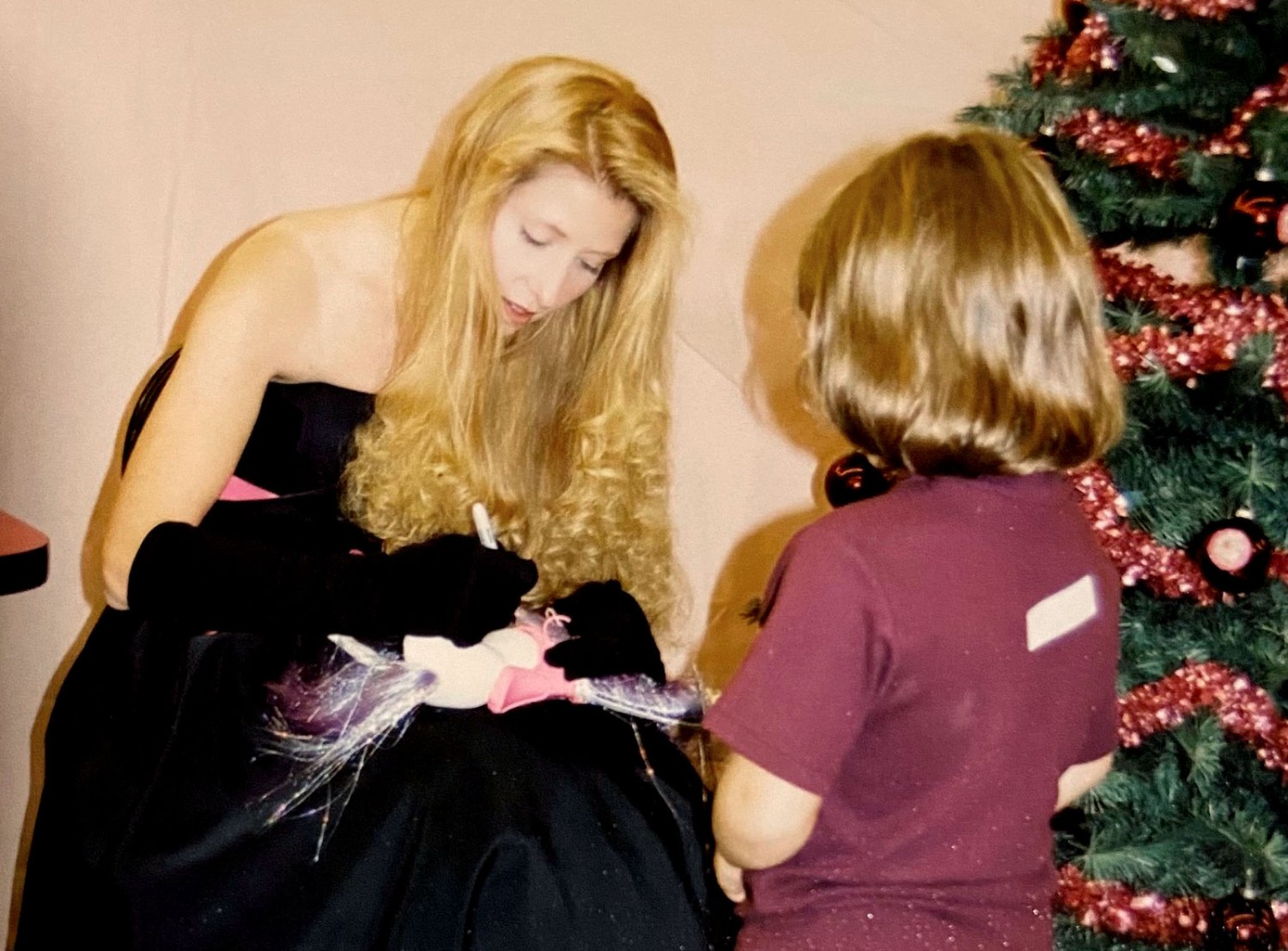 One of her favorite memories? In the late 90s, she'd dress up like Barbie around the holidays (pictured above). "I wore a ballgown with a sash that said Barbie. I had fun taking pictures with the kids!"
Stepheny also recalls getting pumped up listening to Walmart & Sam's Club Radio's legendary Terry Berry. Even now, she's known to sing out loud, "We are Walmart Family" and ask, "What time is it? It's Walmart time!"
After a 30-year career with Walmart, Stepheny has learned a few things about leadership, retail and staying motivated.
1. Listen With an Open Heart
One of Stepheny's mentors taught her that having an open heart and caring for associates is part of being a good leader.
When associates come to her with problems or concerns, Stepheny "listens to care" rather than answering quickly. She wants to help people create a plan to make it better, instead of telling them what to do.
2. Take Ownership
Stepheny helped open Store 5097 from the ground up. "It was my first total store! I had never seen the 'empty football field' before. It's amazing how it comes together. It gives you a feeling of ownership to help build it from the bottom up."
3. Stay Positive
For every bad day, Stepheny says there are 10 good days. "I stay positive. Because positive generates positive."
4. Set Goals To Stay Motivated
Stepheny encourages associates to set a goal each day. That way, even if they don't get it all done, they make progress.
"It keeps people motivated when they set themselves up to feel good about what they accomplished."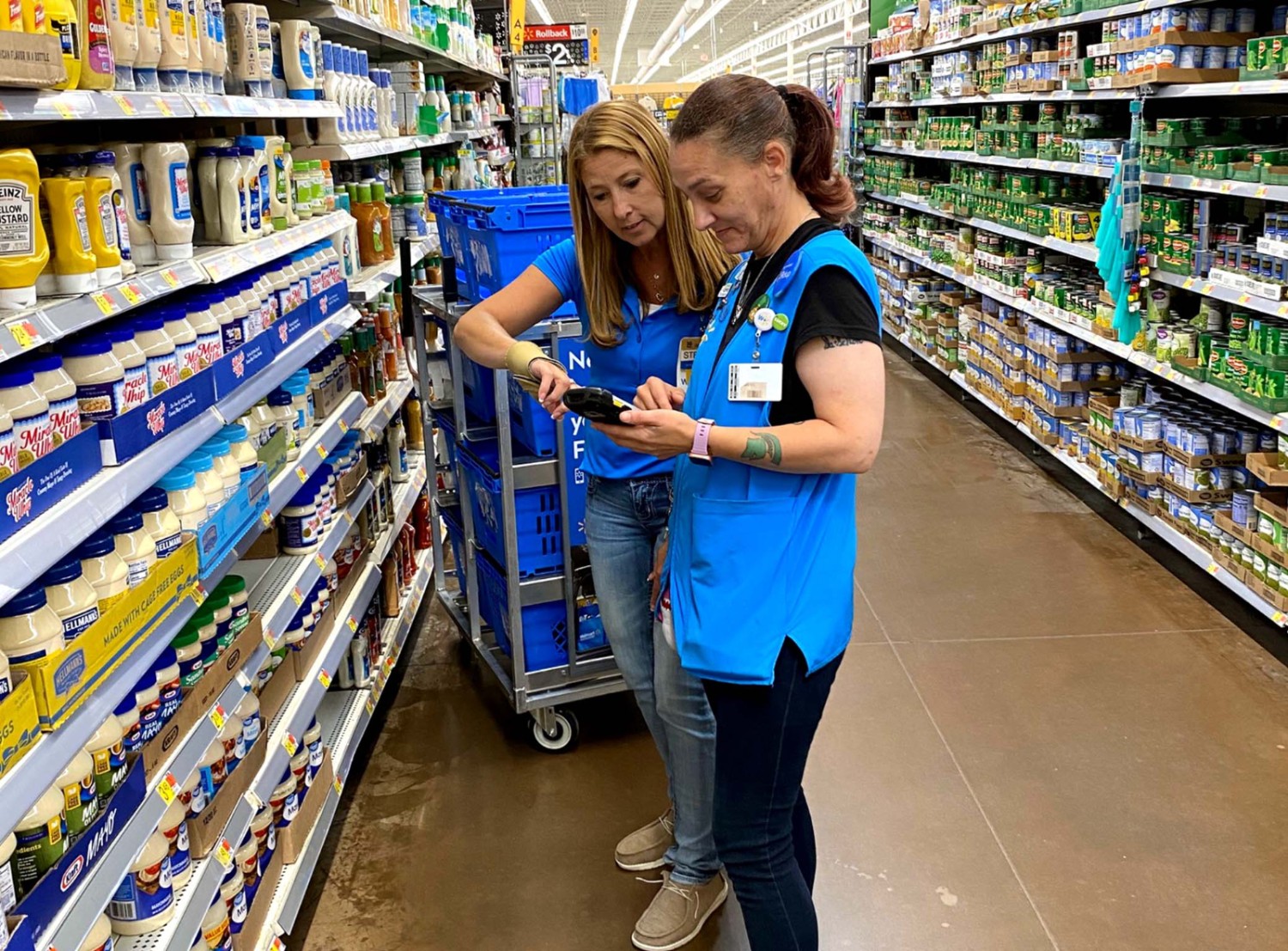 5. Own Your Mistakes
"I am not perfect, but I try every day. I do everything I can to support the 320 people in this building and the corporation as best as I can," she explains.
When she makes a mistake, she owns it and learns from it. She shows her team that it's OK to make a mistake if you learn from it.
"As a leader, you own the bad and give away the good—so your associates own the good."
6. Never Run Out of Ketchup
"I came from a family of grocers, and my grandfather owned his own grocery store. He told me, 'You'll never run a grocery store if you run out of ketchup—so don't!' Sometimes I walk down the condiment aisle just to check that we have ketchup in stock because if we ran out, my grandpa would be mad at me!"
7. Family Is Everything
Stepheny was just out of school when she started with the company. Her Walmart family came to her wedding and her baby showers. They watched her son and daughter—now in their early 20s—grow up.
"Both of my kids have worked in the Bay City store, and taken part in all the wonderful benefits Walmart offers," Stepheny says. "My daughter is going to college through Live Better U."
8. Walk in Your Future Shoes
Stepheny guides associates to step into the roles they want in the future—to dress for success.
"Look toward the future you want. Don't be afraid to present yourself as who you want to be one day and make good decisions."
9. Make Retail Fun
"I went to dental assistant school but decided to stay with Walmart because I was excited about retail," Stepheny explains.
One way she shares her enthusiasm with the team is by creating eye-catching displays from merchandise. "We've made displays from cereal boxes and even a Christmas tree out of hot chocolate boxes with marshmallows flowing down it like snow!"
"Sam Walton was all about having fun with merchandise. It's a great way to get customer buy-in and get associates excited. Our associates are our biggest advocates. If they're excited about it, they can sell it."
Stepheny aims to capture the excitement of Black Friday all year, to keep associates dedicated and inspired. "That's how you get to 30 years—by making retail fun!"