Supporting Children's Miracle Network is personal for this Walmart driver.
Walmart driver Rick Myers knows better than most how important associates' philanthropic efforts can be.
That's because Rick's grandson, Sloan, was treated at Arkansas Children's Hospital, a Children's Miracle Network Hospital in Little Rock. Through volunteer hours and fundraisers, Walmart and Sam's Club associates have been supporting hospitals in the Children's Miracle Network for 35 years.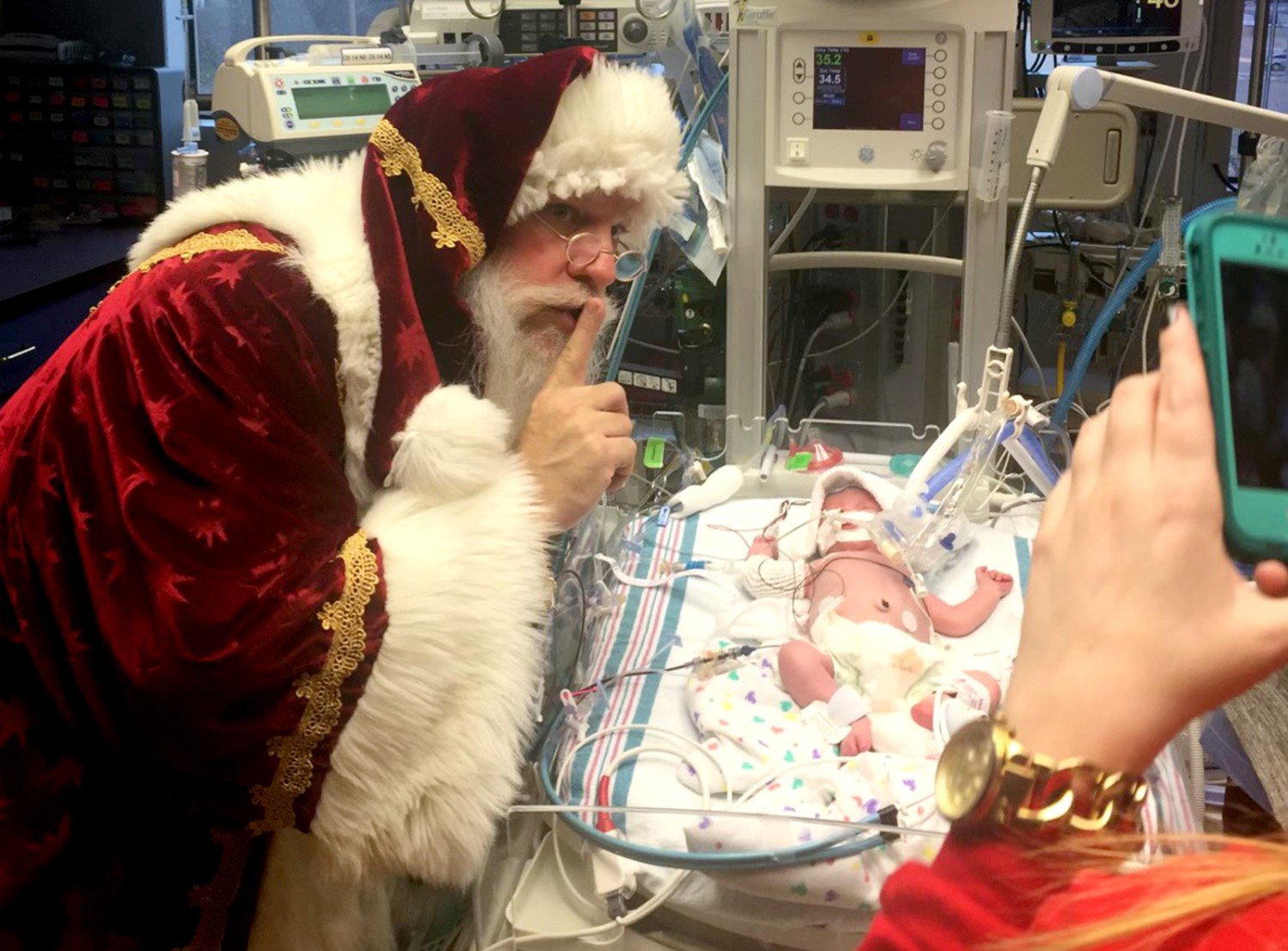 Sloan's Story
Sloan was born with a heart defect. When he was just a few days old, he had his first heart surgery at Arkansas Children's. Altogether, Sloan needed three open heart surgeries and two intestinal surgeries. He spent his first eight months in the hospital (pictured above).
Today he's an active 7-year-old boy. He's been a champion for the Children's Miracle Network, acting as an ambassador for the organization and giving other families hope with his story of treatment and recovery.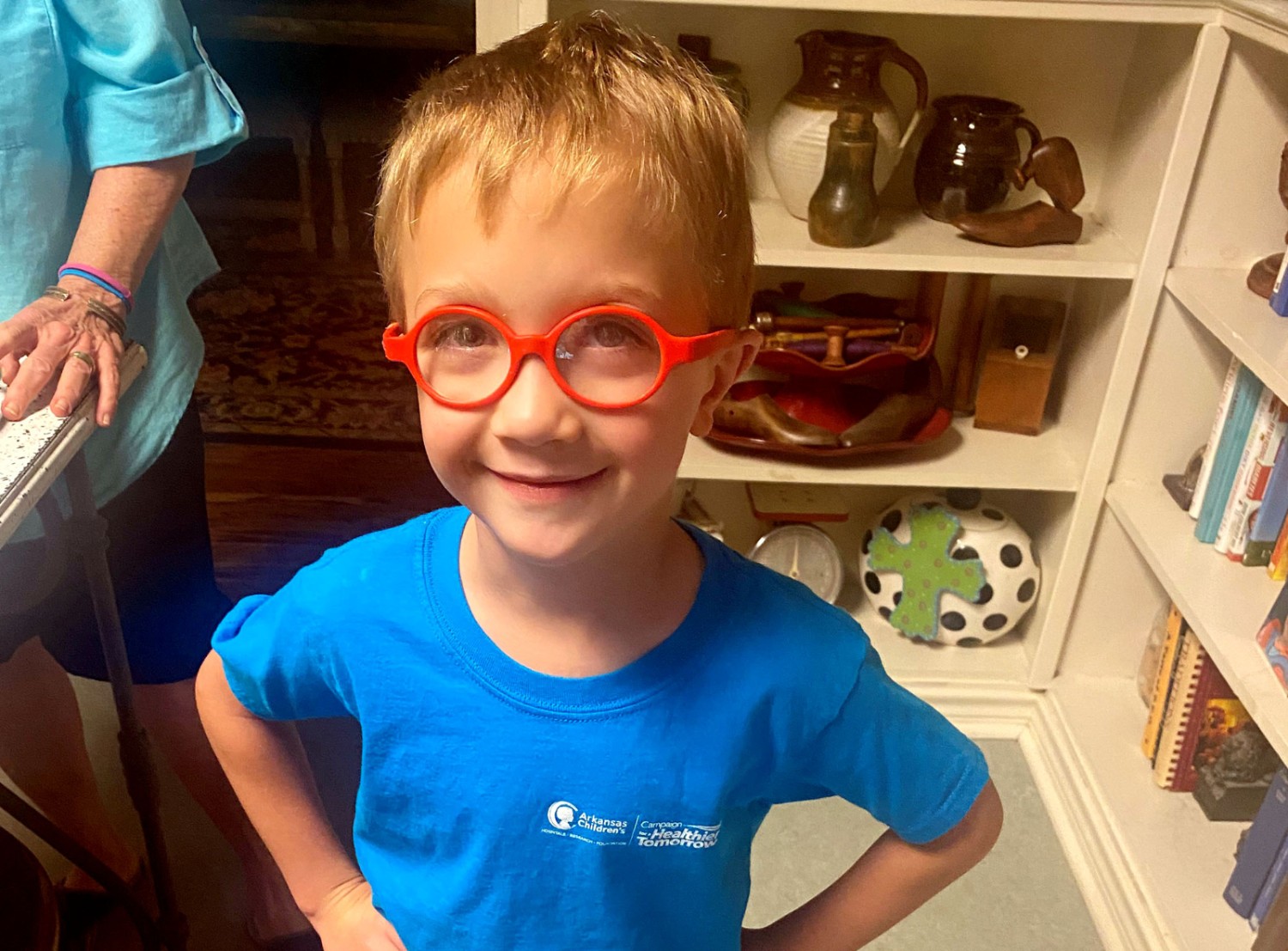 "That boy is a live wire," laughs Rick, who likes to take his grandson tubing. Sloan will likely need one more heart surgery before he reaches his teens, but Rick says, "he's a typical kid, with a little bit of a mouth. He's hilarious."
The proud grandfather credits his grandson's health to the care he received at Arkansas Children's. "There are just no words to describe what that place is," he shares. "It's so amazing. And it's awesome to know that no kid's gonna get turned away down there because the parents can't afford to help them. It's just amazing."
Our Contribution
Since 1987, the Walmart Foundation, and Walmart and Sam's Club associates, customers and members in the U.S. and Canada have raised and contributed more than $1 billion.
These funds provide care, education and support services to Children's Miracle Network patients and their families. The money also contributes to life-saving equipment and medical research.
As of July 2022, Walmart and Sam's Club raised more than $33 million this year alone. Rick, who is based in Transportation Office 6818 in Searcy, Arkansas, contributed to this impressive amount. For two weeks in late June, Walmart Private Fleet drivers like Rick raise money by doing what they do best: driving safely.
For each safe mile driven during the campaign, Walmart donates 15 cents to CMNH, with each transportation office able to earn a maximum of $3,000 per week, and a total company-wide maximum contribution of $320,000. Thanks to Walmart's drivers and their careful driving, the fundraising effort reached that ceiling!
"The partnership with Walmart and Sam's Club is essential to the work we do at Arkansas Children's," Enid Olvey, senior vice president and chief operating officer of Arkansas Children's Foundation, said earlier this year in commemoration of the 35th anniversary of the partnership.
"Because of their generous and continued support, we are able to continue pushing our mission forward of making children better today and healthier tomorrow."