Starting the week of July 25, 2022, there are big, wonderful changes coming to the airwaves.
Your radio station is leveling up in a big way this week: We're going from 6 hours of live programming to 22 hours of live programming!
How?
DJ Chris and DJ Kirby are launching their live shows! The Chris Show airs Monday to Friday, 6 a.m. to 8 a.m. (CT). Kirby Gwen & Friends airs Monday to Friday, 2 p.m. to 4 p.m. (CT). And let's not forget The Bo Show, now live on Tuesdays and Thursdays, 11 a.m. to noon (CT).
Why?
We want to fill the airwaves with positive energy, good vibes and the best tunes for all our Walmart and Sam's Club associates.
Listen in from your store or club, or tune in online! There are too many reasons you'll want to hear our new programming—so here's a list of our top four:
1. 15 Seconds of Fame: One of DJ Kirby's segments invites associates to call in and show off their singing talents! Listen for your chance to take your soulful solos out of the aisles and onto the airwaves.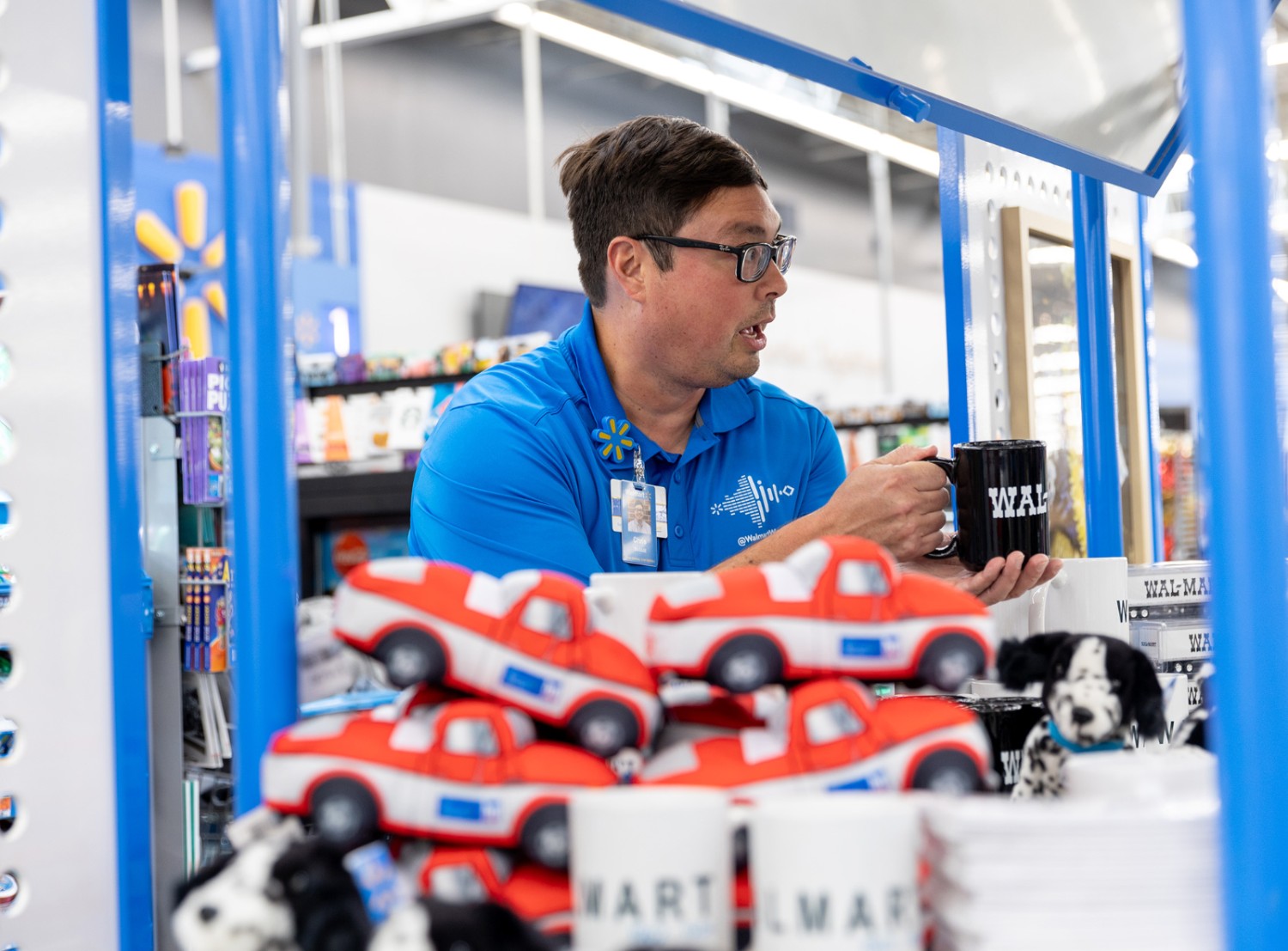 2. Morning Mojo: Thanks to DJ Chris' 6 a.m. (CT) start, you can kick off that early shift with great music and plenty of laughs. With all that fun energy, you might not even need your morning coffee! (Ok…maybe just one cup.)
3. Games, Games, Games: The DJs encourage listener participation with games like Secret Sound (DJ Kirby plays a sound and you name what it came from), Make Me Laugh (test your comic chops when you call in with a joke) and Wrong Answers Only (weigh in with a new name for everyday objects).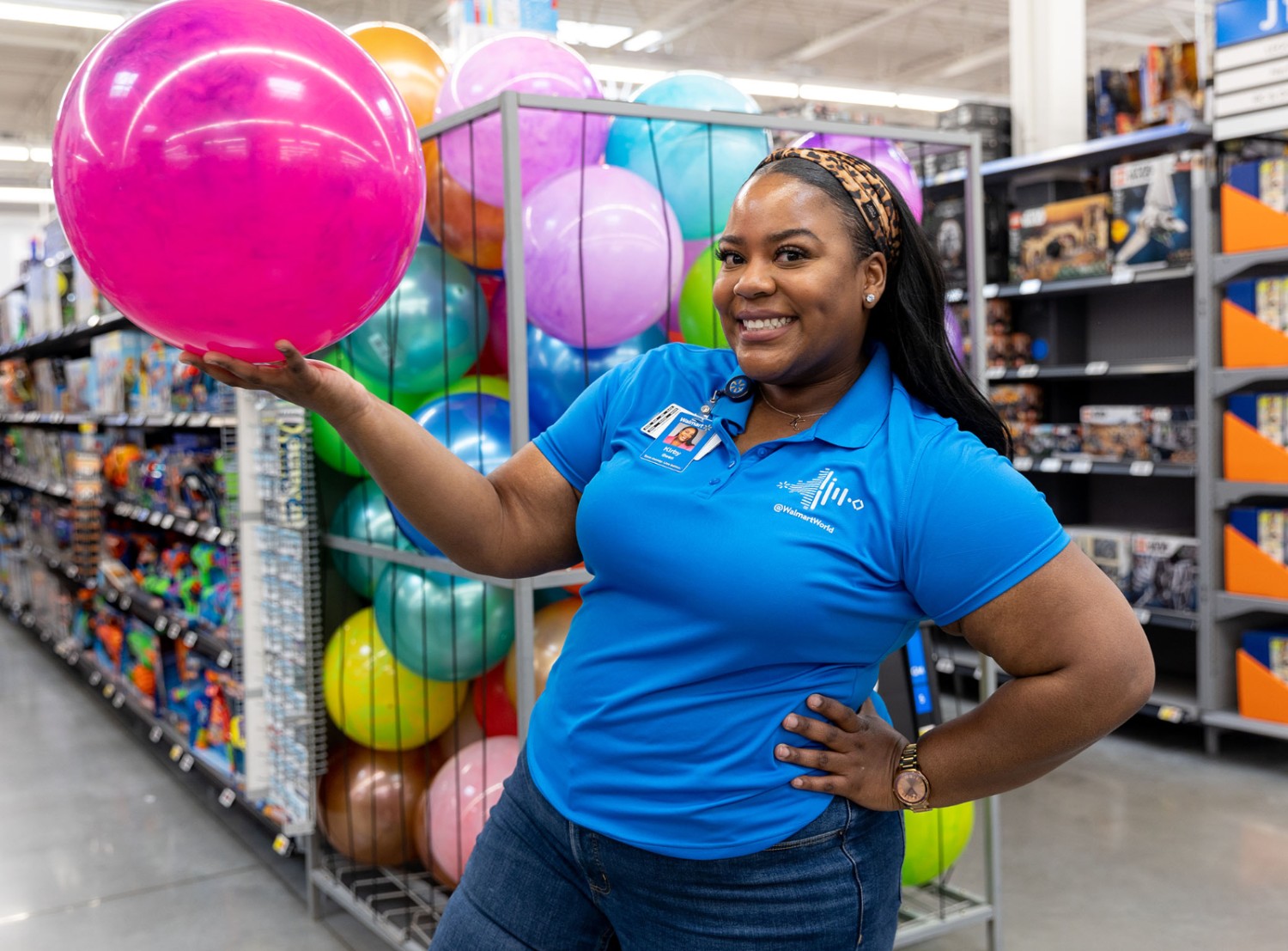 4. Good Vibes Only: All of the shows are created to celebrate, entertain and cheer on associates. Whether it's DJ Chris' Hype Minute (60 seconds of the ultimate pep talk delivered on air to you!) or DJ Kirby's You Glow Girl (a chance to call out your favorite female)—Walmart World Radio is all about positivity.
Join the party! Call in to participate in the games, give amazing shoutouts and request songs: 1-855-925-7346.
Walmart & Sam's Club Radio Schedule (All Times Are CT)
Monday
Tuesday
Wednesday
Thursday
Friday
Saturday and Sunday
6 am–8 am
The Chris Show
6 am–8 am
The Chris Show
6 am–8 am
The Chris Show
6 am–8 am
The Chris Show
6 am–8 am
The Chris Show
Midnight,
6 am,
Noon,
6 pm
"Best of" or Countdown Specialty Shows
11 am–Noon
The Bo Show
11 am–Noon
The Bo Show
2 pm–4 pm
Kirby Gwen & Friends
2 pm–4 pm
Kirby Gwen & Friends
2 pm–4 pm
Kirby Gwen & Friends
2 pm–4 pm
Kirby Gwen & Friends
2 pm–4 pm
Kirby Gwen & Friends
4 pm–6 pm
The Chris Show (rebroadcast)
4 pm–6 pm
The Chris Show (rebroadcast)
4 pm–6 pm
The Chris Show (rebroadcast)
4 pm–6 pm
The Chris Show (rebroadcast)
11 pm–1 am
Kirby Gwen & Friends (rebroadcast)
11 pm–1 am
Kirby Gwen & Friends (rebroadcast)
11 pm–1 am
Kirby Gwen & Friends (rebroadcast)
11 pm–1 am
Kirby Gwen & Friends (rebroadcast)