During bike month, associates find new ways to get around.
The month of May means different things to different people. Interestingly, the vast majority of those meanings are positive: May Day marks the beginning of summer, Cinco de Mayo marks an important victory in Mexico's march to independence, and some maintain that May 28 marks National Hamburger Day. 
At Walmart, the entire month means something else special: May is National Bike Month, a time when associates around the country focus on bike commuting and bike rides as a means for fun and fitness.
The reason Bike Month falls in May is a simple one. The warmer weather and the promise of summer draws people outdoors, inviting new ways of thinking about our old routines. At the top of the list, organizers hope, is how you get to work.
At the Walmart Home Office in Bentonville, Arkansas, one new associate is rewriting the rulebook on alternative ways to make that age-old commute.
Kourtney Barrett (pictured below with her family) is the first Director of Workplace Mobility. Her role is designed to help associates everywhere connect to nature, community and well-being at large through their transportation choices. It sounds like quite the charge, but Kourtney's work is already underway.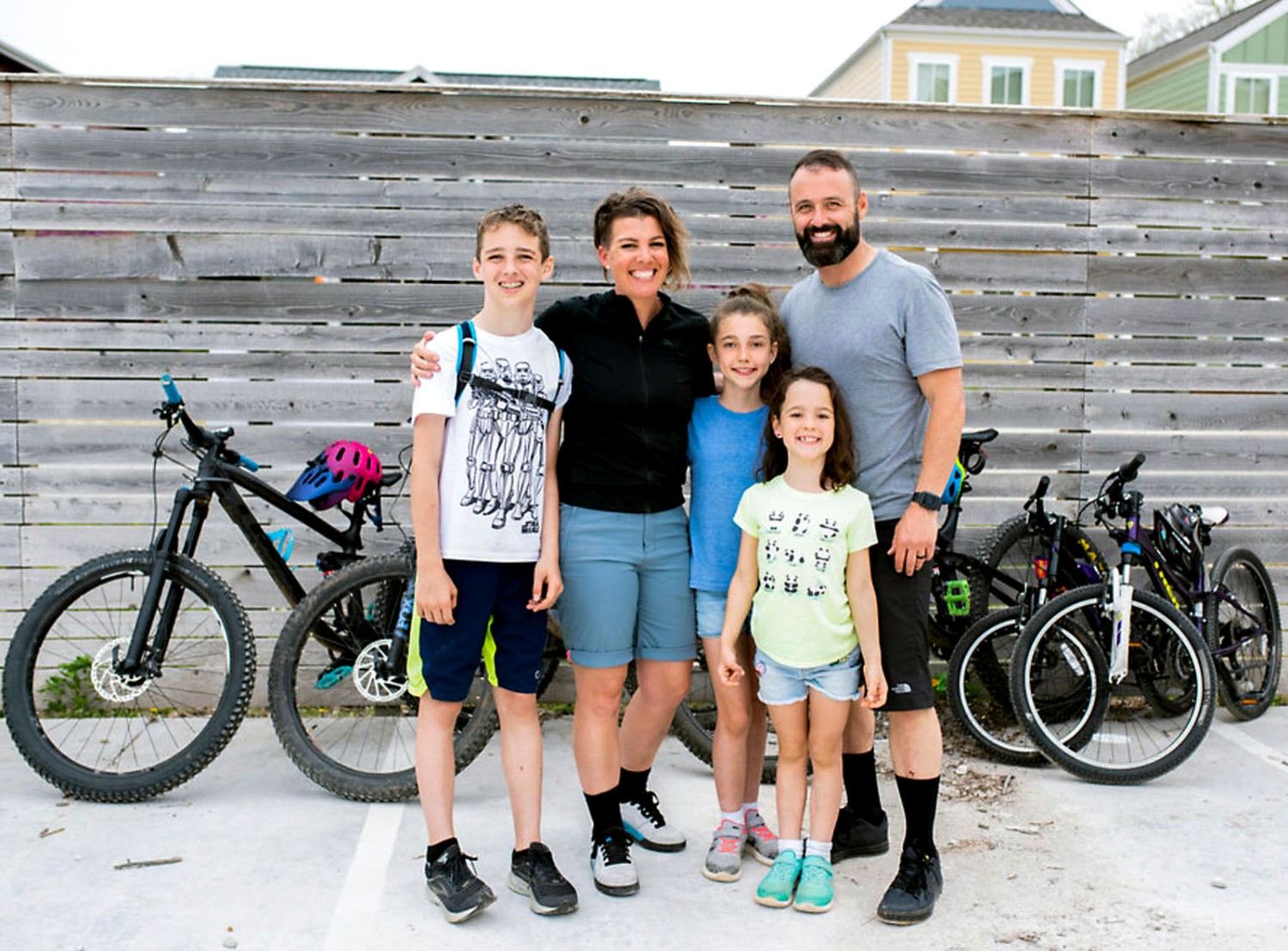 "In this role I aim to encourage associates to create healthy habits by actively commuting. Making the choice to use a bike, for example, instead of a car to commute has a multifaceted positive effect. It is good for me, my community and the world. We each hold the power to be a part of positive transformative change with the daily choices we make; and alternate commuting can be an integral part."
And though May might be dedicated to getting associates on bicycles, Kourtney emphasized that there's always more than one way to get somewhere.
"There are all kinds of mobility solutions! Tennis shoes, analog bikes, e-bikes, scooters, OneWheels, longboards—many ways to get from here to there," Kourtney explains. "Carpooling is also a great option!"
At the root of Kourtney's push for alternative forms of commuting lies more than just efficiency, environmental health or even fitness. It's also the power of community she's witnessed in her own experience as a bike commuter.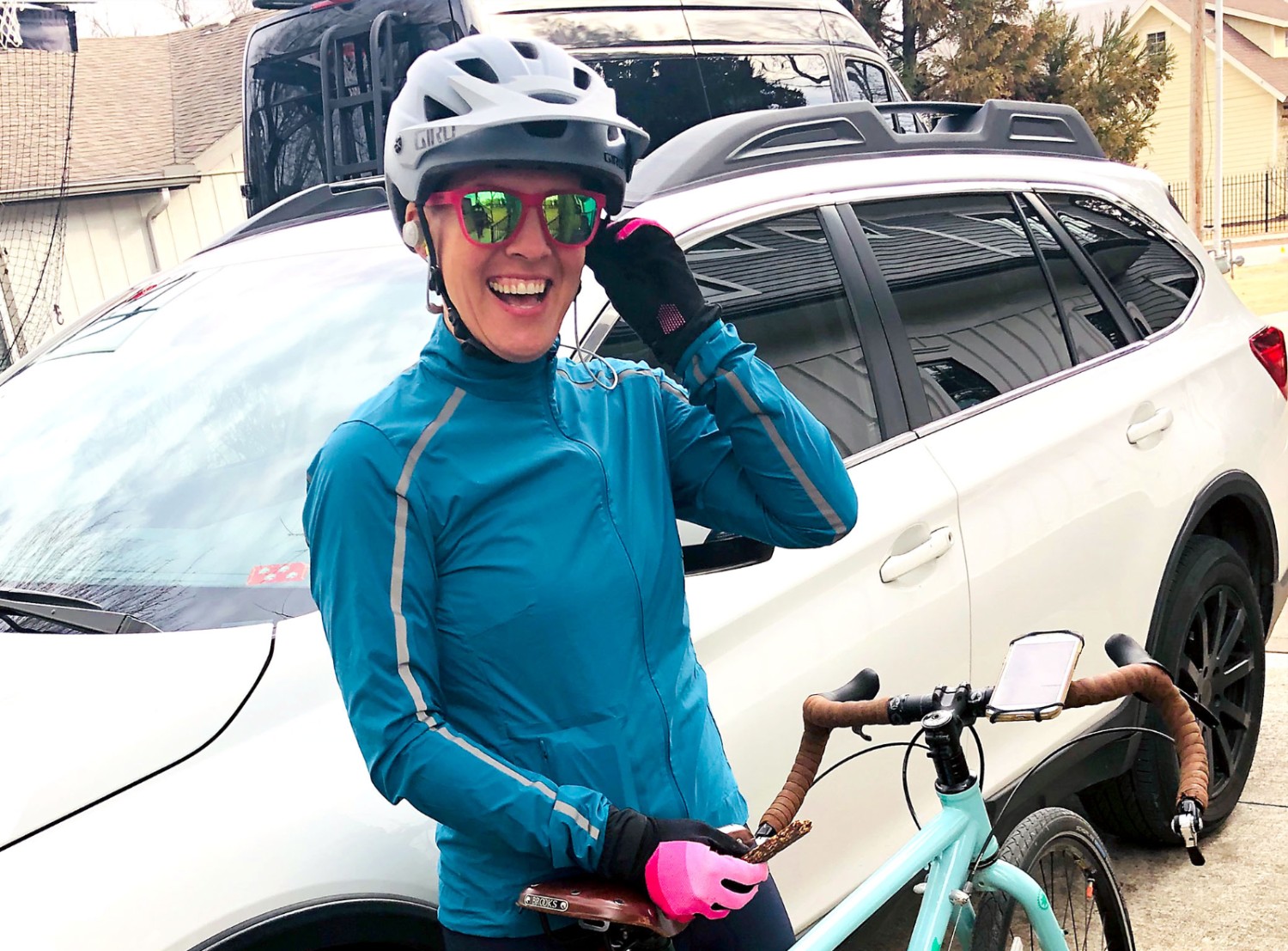 "One reason I like to commute to work by bicycle isn't just cardio," she says. "It's a way to have spontaneous friendly moments with people in my community. I like to say good morning to the construction workers I pass, smile at the mailperson, wave to my neighbors, many times I see new faces. Commuting by bike gives me the opportunity to be an ambassador of kindness rolling through town. Simply put, slowing down my commute provides me ways to engage in my community that I don't often get in an automobile."
Kourtney also gave a couple of tips for associates new to commuting, again outlining the value in using alternative mobility not just to get from point A to point B, but to make new friends.
"If you are new to alternate mobility, take it slow, learn the rules of the road," she says. "You don't have to commute all the way to work: You can park somewhere halfway and then ride the rest of the way in. You can invite an associate to ride in together, or just try commuting to lunch in a new way. Getting started is all about trying—commuting in a active new way, I encourage you to give it a try and see what you think. You might just make a healthy new habit!"
If you want to see what you think about commuting to work or getting outside for fitness and fun this bike month, you've got lots of options. Join BikeWalmartNWA group on Workplace, set up a ride with your coworkers, or go for a walk at lunch.
"Bike month is available for everyone, everywhere," Kourtney says. "And I just want to encourage associates to try something new—they might find something they really enjoy."