When he was just 25, Irfan left his home country and everything he knew. Little did he know, he was about to find a new family at Walmart. Here is Irfan's story in his own words.
My name is Irfan Dinaj. My story begins when I was a 25-year-old boy. I was a refugee coming to the great American nation, leaving everything behind: my family, friends, school—my entire life just vanishing right in front of my eyes.
I come from the beautiful country of Kosovo, which was facing warfare with Yugoslavia at the time. We were complete underdogs as a nation, and I was forced to flee from my home.
I left everything there. My entire house was destroyed and burned to ashes. My family was split into five directions. I had no knowledge of what would happen next, all alone in this place I'd only heard of in school and movies.
I was brought to a sponsor who introduced me to this big new world. We visited a place that I didn't know would be my future…Walmart. This giant store where you could find anything—clothes, furniture, fruit, electronics—this was something I had never seen before. I was so fascinated with the place.
I was told that Walmart gave opportunities to people in my situation, people who did not know English, did not know anything about American culture.
It was the perfect place to start.
July 21, 1999 was my first day working for Walmart as an unloader at Store 1401 in Naperville, Illinois.
It was an entirely new experience, getting to know new people, understanding the store and learning a new language. However, everyone in the Walmart community was so helpful and kind. Day in and day out they supported me and taught me, they brought me in like a true family. I can't thank them enough for the knowledge that has brought me to where I am today.
I began to get the hang of things, my English skills increased. I began to adapt and get a better understanding of the store concepts. I worked hard to support my family back home. I felt that Walmart was a great place for me to prosper and grow. There were tons of opportunities for me to thrive in.
Leaving Kosovo meant leaving school early.
Walmart took on that education role in my life and I began to understand the store and the fundamentals. I began to climb up the ladder in positions at Walmart—unloader, department manager, ZMS and so on.
Despite the rough experiences I had faced leaving my country and not knowing if I'd be able to support my entire family back home, Walmart truly helped me accomplish exactly that.
I have learned and gained experience from great mentors throughout my time with Walmart. The leadership I experienced was just amazing. They taught me not only a new lifestyle here, but a whole new world.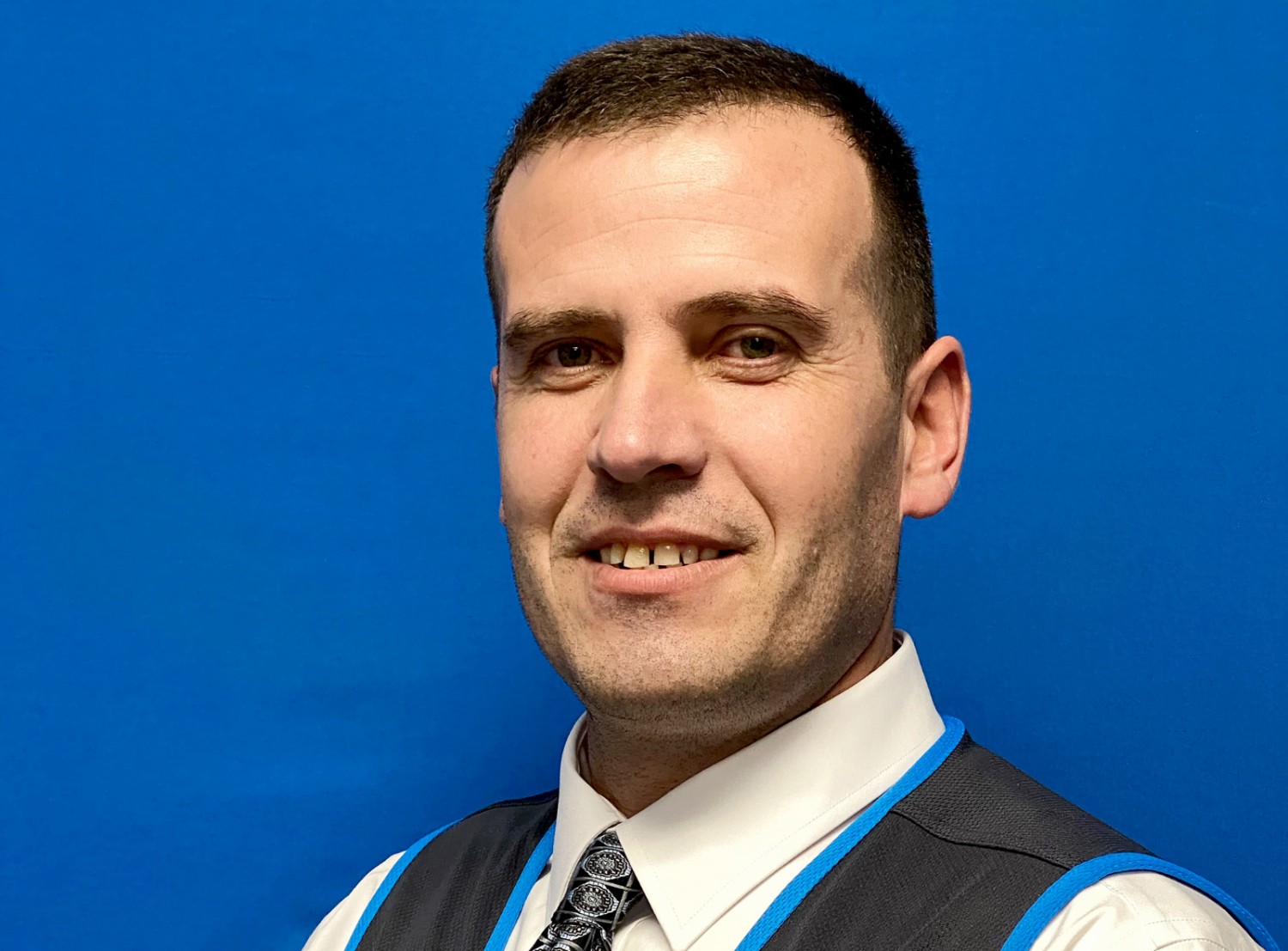 They were not just mentors and leaders but truly a family to me.
I eventually got married to a woman who came down the same path with me in Walmart. We had two kids and began a wonderful life. My family was so welcomed in the beautiful Walmart community—my kids were able to walk around the store knowing everyone who worked here.
It was a sad goodbye to my first Walmart family when we decided to move to Texas in 2010. But we were luckily able to transfer to another Walmart, and I landed on my feet.
I was thriving overall, and I fell in love with the place. I quickly continued to climb that ladder upward and grow my knowledge, abilities, and understanding of the Walmart culture.
In 2019 I was blessed with the opportunity to become a store manager.
It was a huge step forward in my life. The emotions I felt when I was offered this position were hard to explain. To think that just 20 years ago I was an unloader and now I was going to run a whole store—Walmart had offered me an opportunity of a lifetime!
In three years, I've run two different stores. I'm now located at Store 3425 in Houston, Texas.
Thanks to Walmart I was able to support my parents and help them build their home in Kosovo, after the war. I was able to send my brothers to college. More importantly, I'm able to take care of my family here.
My oldest son is a freshman at the University of Texas at Austin. Walmart is the reason that he can attend college. This wonderful job provides the funds for my kids to experience an opportunity that I didn't get growing up.
I want to just take a moment to thank the wonderful company Walmart.
It took me in as a refugee and changed my entire life. Yes, my story took a complete turn from what I expected, but I wouldn't change it if I had the chance to.
Walmart is the reason for my success and life today, and for that I will be forever grateful.
Sincerely,
Irfan Dinaj