This marketing professional shares tips on how to polish your nails and your career.
Jenna Sundeen has a busy life. She's a Senior Director in Marketing in charge of Planning and Strategy for Weekly Grocery Shopping and a mother of two. But no matter how hectic life gets, she believes it's important to have a hobby outside of work and kids.
And hers? Nail art, a passion that began in middle school.
"It's my thing. I love it."
Most Sunday afternoons, you can find Jenna doing her nails. And by "doing," we don't mean just painting her nails. Sure, it started off with basic color. Soon, though, a fun accent nail gave way to full-on manicure masterpieces.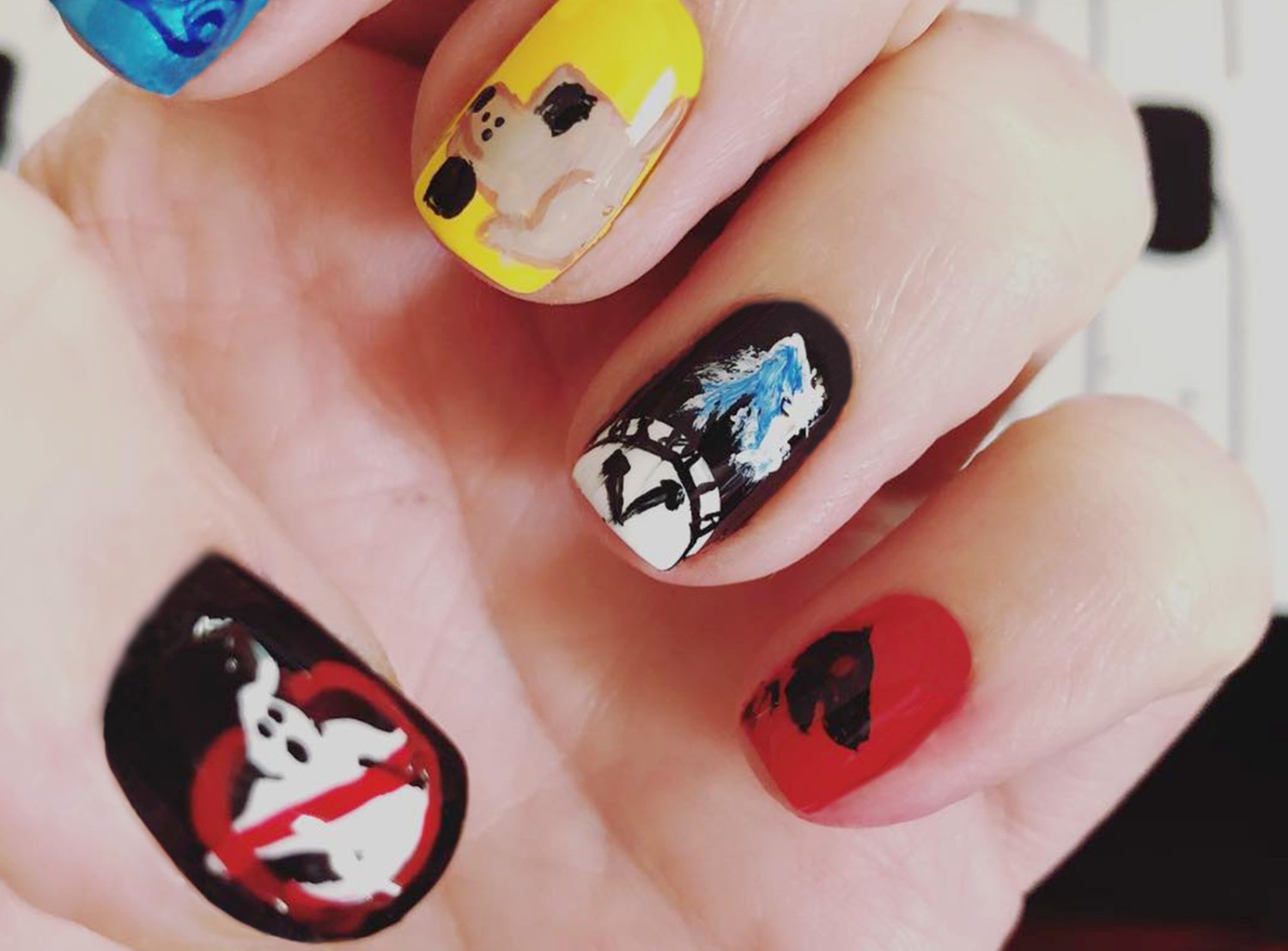 When she had kids, she began experimenting with adding characters to her nails—both Batman and Cinderella have made an appearance on Jenna's nails.
Jenna creates intricate designs using a tiny paintbrush with one or two bristles to get the little details just right. After decades of mastering her hobby, Jenna says the hardest part is coming up with new ideas. She often takes requests from friends and family. You name it, it's probably been featured on her fingers. Her nails have always been a conversation piece—and even have their own Instagram!
Jenna's Recs for Creating Manicure Magic
As you can imagine, Jenna has quite the polish collection. She has hundreds of bottles, and plenty of colors.
Given her expertise, we had to know this nail artist's favorite products and top tips.
Her go-to polish brand is OPI.
Jenna says that your basecoat and topcoat are just as important, if not more important, than your main polish. She swears by Orly Rubberized Basecoat and Seche Vite Dry Fast Topcoat.
If you try your hand at nail art, you're going to need a good, smaller brush. Jenna uses brushes like these to bring her designs to life.
Adding Polish to Your Career
Though she's been with Walmart for about a year, she's worked closely with the company—specifically the online grocery and Walmart+ teams—for many years as a vendor at an ad agency.
Remember the Famous Visitors and Famous Cars ads from a few years ago? Jenna got to work on those campaigns. (Not surprisingly, the campaigns inspired some nail art!)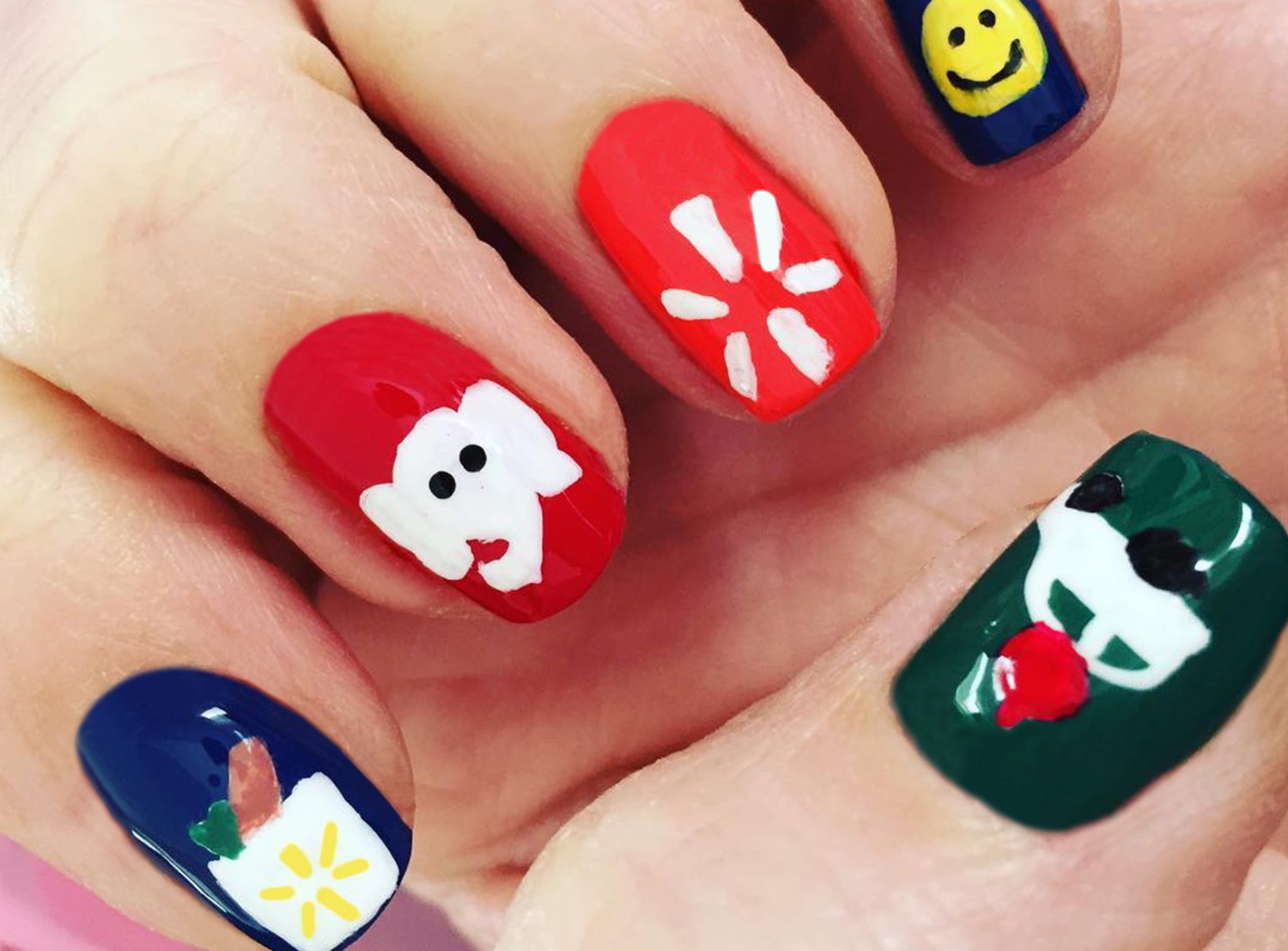 She's loved the transition from working with to working for Walmart. She most appreciates how team-oriented everyone is and that it's not about what you can do as an individual—a big shift from what she's seen at other companies.
"Walmart feels like a family," Jenna says. "It feels like we're all working toward a common goal and it's about supporting one another to get to that goal."
Jenna also believes relationship-building and networking is key. "Play well with others and support each other," she says. "You can't accomplish things by yourself—you need a team around you. And there really is that team mentality, and I think that is what sets us apart."
"It's not just the work that you do—it's how you do your work," Jenna explains.
No matter where you are in your career or how long you've been at Walmart, Jenna's main advice for nailing it is: "Work with people and be humble."