InHome delivery makes this associate feel like "Superman!" 
Kathleen Thompson has had a few different roles during her 24 years with Walmart, but she believes her latest position with InHome is the most fun and rewarding. 
"People are so happy to see you," says Kathleen, who's located at Store 5260 in Rogers, Arkansas.
Kathleen calls the InHome delivery experience "customer service on steroids." 
Her part in the process begins when she checks orders to make sure everything is in tip-top shape—that eggs aren't broken and fruits and vegetables are fresh, for example. 
She then drives the order to customers' homes. Some customers choose to have their goods delivered to their front porch or garage. Others opt for deliveries to be brought into their home, and items placed in the refrigerator.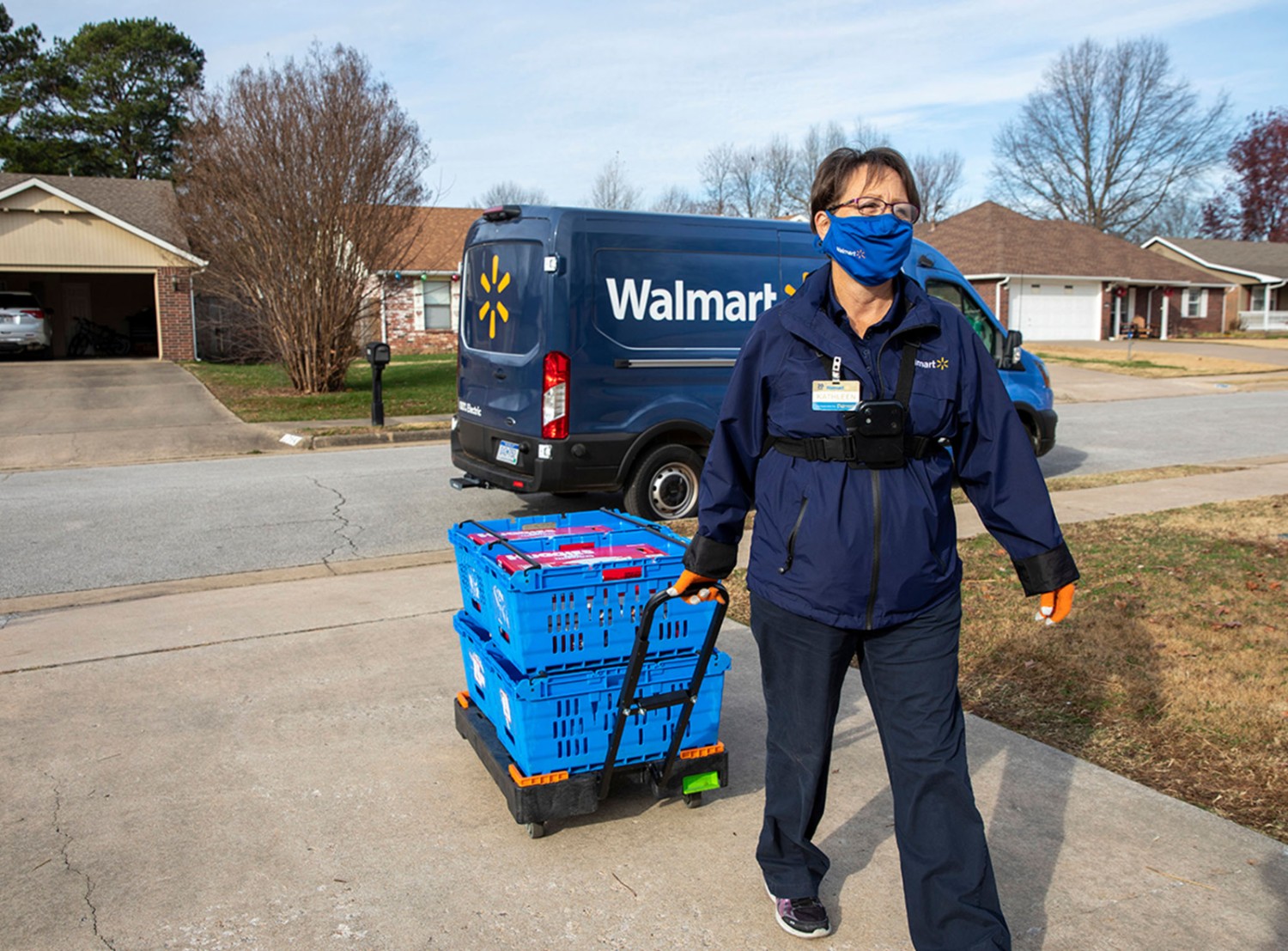 "The most important part of my job is the customer experience. The customer is letting me in their home!" Kathleen explains.
"They're trusting me in their garage, in their kitchen," she says. "When I go in and I put items in your refrigerator, I try to make them neat and nice and how would I want it. I figure out where your meat and cheese go. When I put items on your counter, I try to make them look pretty. I stack things so they look nice and neat so you can see the label. I just want the customer to know that I tried to give them the best that I can."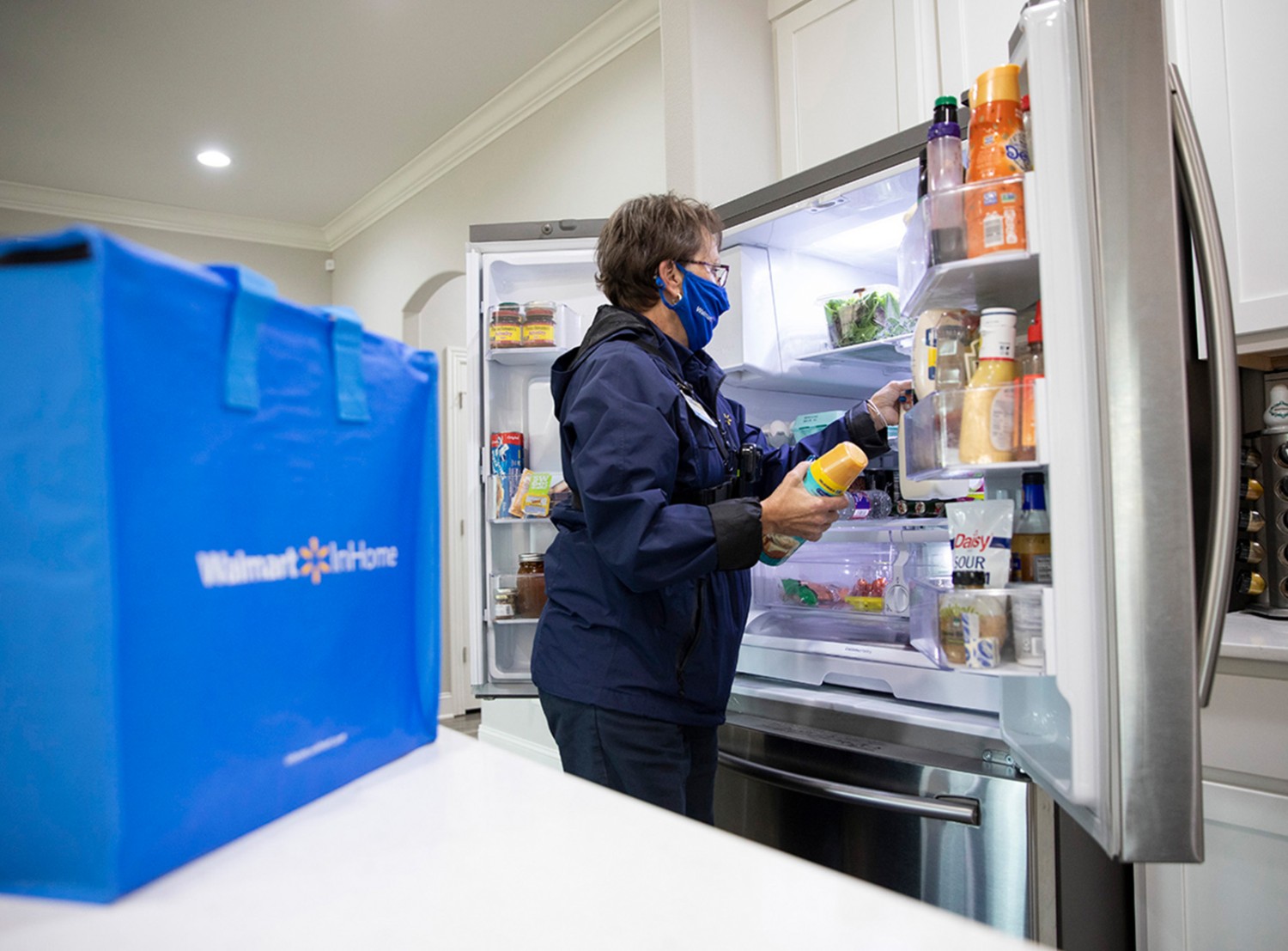 Kathleen loves the interaction with customers. "You really get to know your customers," she says with a smile. "They know you by name. Their kids are excited to see you. Some kids color pictures for you, they show you their artwork."
During the pandemic, "I was like Superman!" Kathleen exclaims. Her customers during the pandemic included people working from home, parents who struggled to get to the store, homebound seniors, and educators teaching from home.
"I was bringing groceries to their front door, dropping them off—saving them a trip. That's what I do all day long—I help people!"
Kathleen loves her job so much that she encourages other associates to join InHome. "It's hard to explain the gratification that you get from helping somebody," she says.
Walmart plans to expand InHome this year, with a goal to reach 30 million homes in the U.S.—up from 6 million homes at the beginning of 2022.