Walmart driver takes pride in her role as mentor.
Allyson Hay was recently out on the road, mentoring a driver new to Walmart. When their trailer got a flat tire, some people might have seen an inconvenience. Allyson saw a teachable moment.
"Normally I would call the shop and they would send somebody out to change it," she explains. "I told her, I'm gonna fix this tire."
Allyson has been driving for Walmart for close to 20 years. Today, she works out of Transportation Office 6818 in Searcy, Arkansas.
A Natural Mentor
Mentoring other drivers is one of Allyson's favorite aspects of her job at Walmart. "It's given me the opportunity to actually work with our drivers, show them something that they never knew," she says.
"I'm working with a young lady right now and she's great. I see me in her. She's just grasping hold of everything that I'm trying to teach her.
"To be able to take somebody like that and teach them some things, and they appreciate it and learn from it, I love that," Allyson says. "It's awesome. It makes it all worth it."
Finding Her Lane
When we asked Allyson how she got started in driving, she explains, "my daughter had this great idea that she was grown. So, after I got her into her own place, I decided I could do anything I wanted to. And that's when I decided to start trucking.
"I like meeting people. I like to travel. I like being in my own personal space," Allyson says. "I love what I do. Walmart has put me into places that I never thought I'd ever be. And it's a great honor."
Allyson says she has seen the number of women drivers increase during her time at Walmart. She also understands the demands a parent must juggle. It can be tough, but Allyson says trucking is right "in her lane."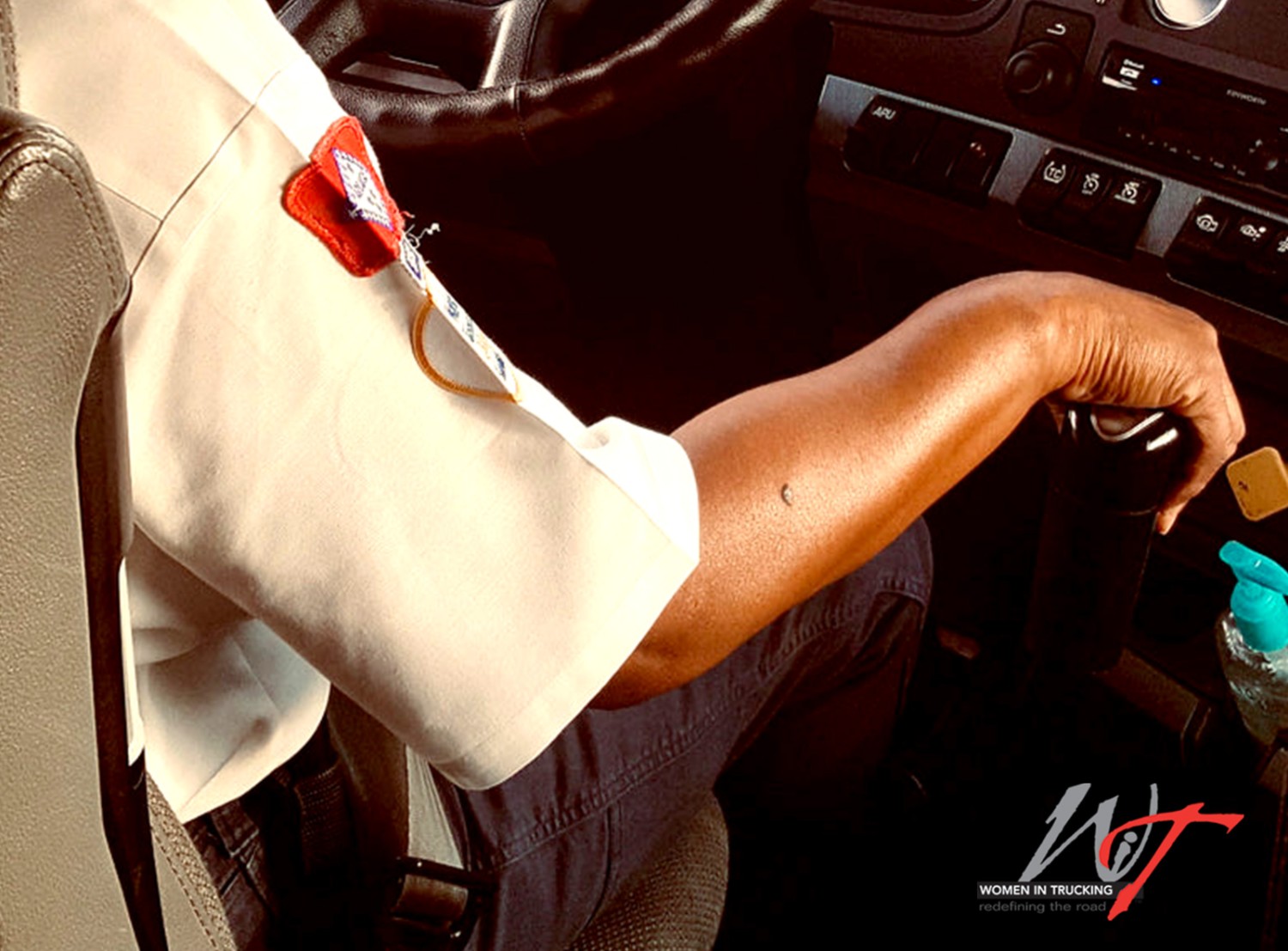 Women In Trucking
Allyson's mentoring goes beyond her work at Walmart. She's also active with Women in Trucking (WIT), a nonprofit organization that wants to bring gender diversity to the transportation field.
She's even a member of the WIT Image Team. This group of women represents the best of the organization and helps educate legislators, regulators, industry leaders and the media.
Women in Trucking was recently approached by Dovetail Workwear, a women's clothing company. Dovetail was testing new clothing designs to see if they would work for women in trucking. Allyson was one of the drivers who provided valuable feedback. In fact, her comments on a new jacket design were so helpful, the designer named the jacket after her!
WIT members also encourage and motivate female truck drivers. They provide safety tips, advising women drivers to be aware of their surroundings, for instance, and to always carry a flashlight so they can always check their trucks.
The Next Generation
"I'm in a space now that I'm looking out for the next generation," Allyson says. "And I'm looking forward to being able to work with the next generation, coaching and giving them tips that will help them make the career really comfortable and valuable."