Store Manager Oscar Valenzuela shares how the 2021 Supercenter of the Year is winning on all fronts.
When asked what makes his store so special, Store Manager Oscar Valenzuela begins by sharing the facts: awesome sales, solid in-stock, low associate turnover.
But, says Oscar, what really makes Store 1846 in Douglas, Arizona, a success is the team's commitment to living Sam Walton's core values, especially respect for each other and service to their customers.
"Those beliefs are what make us," explains Oscar. "Respect for the individual—amongst each other and amongst our customers—is really, really important to us."
Associates go above and beyond not just for customers but also for each other. When an associate who was getting married was short on funds, coworkers pitched in to help him pay for his wedding. When a customer got stuck assembling a piece of furniture he'd bought at the store, Oscar and his team invited him to bring it back so they could put it together for him.
Oscar also credits his Market Manager Rick Velasco, who he says is a big part in the store's success.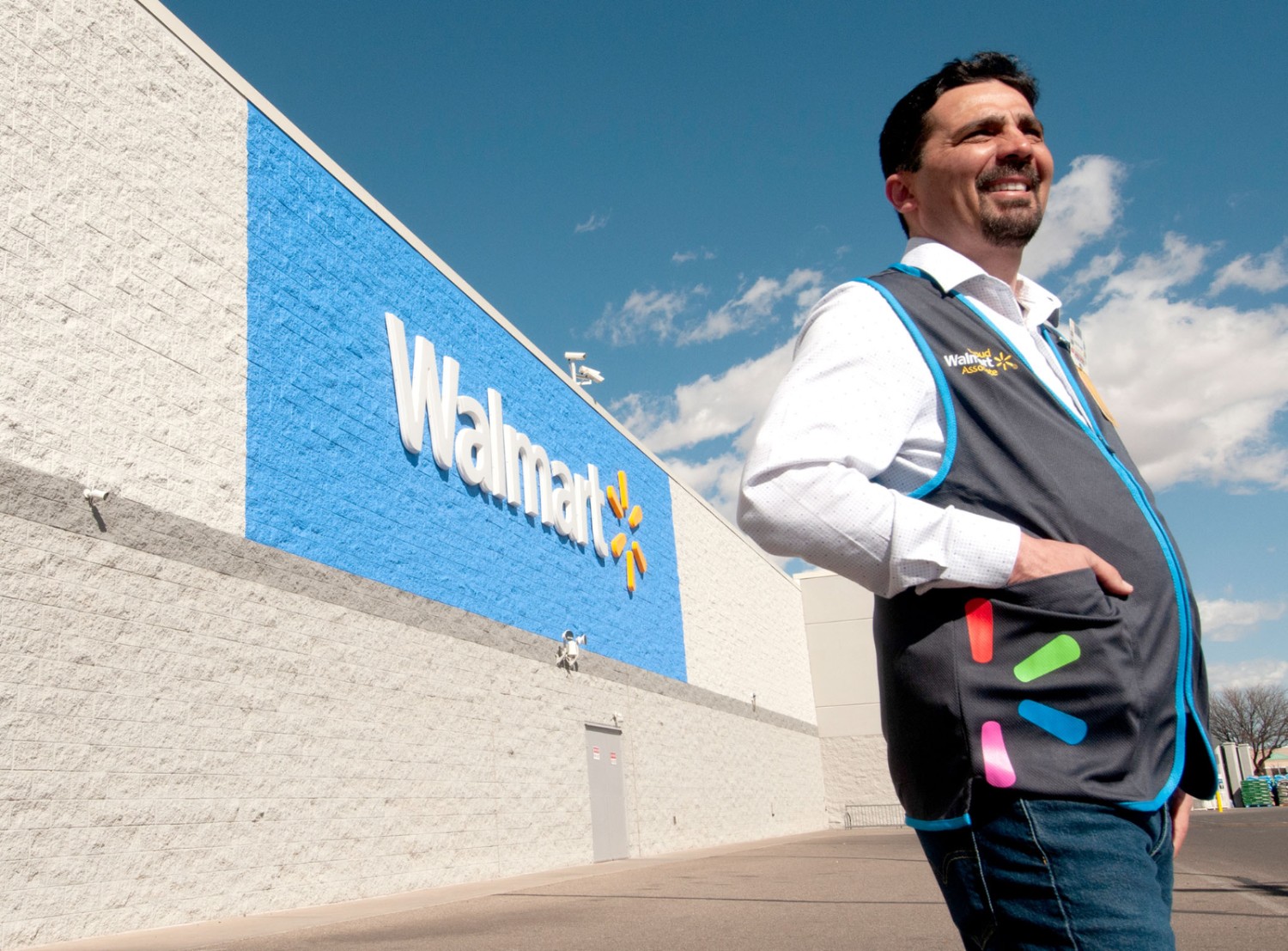 A Supercenter In a Small Town
Store 1846 is in Douglas, Arizona—a town of about 20,000 people and in walking distance of a port of entry from Mexico. Besides getting business from the surrounding area, the store also gets customers from over the border.
Customers come from Mexico to make bulk purchases for their small businesses. "So that makes a big difference in our sales," says Oscar.
The store also has very loyal regulars. Many of their shoppers will choose to travel a little farther to shop at his store because they know they can count on items being on the shelves.
Oscar doesn't try to compare the store with others that may have a heavier freight flow. "But as soon as we get it, we just stock it immediately. There's a high sense of urgency for myself, my coaches, and my associates to keep it on the shelf."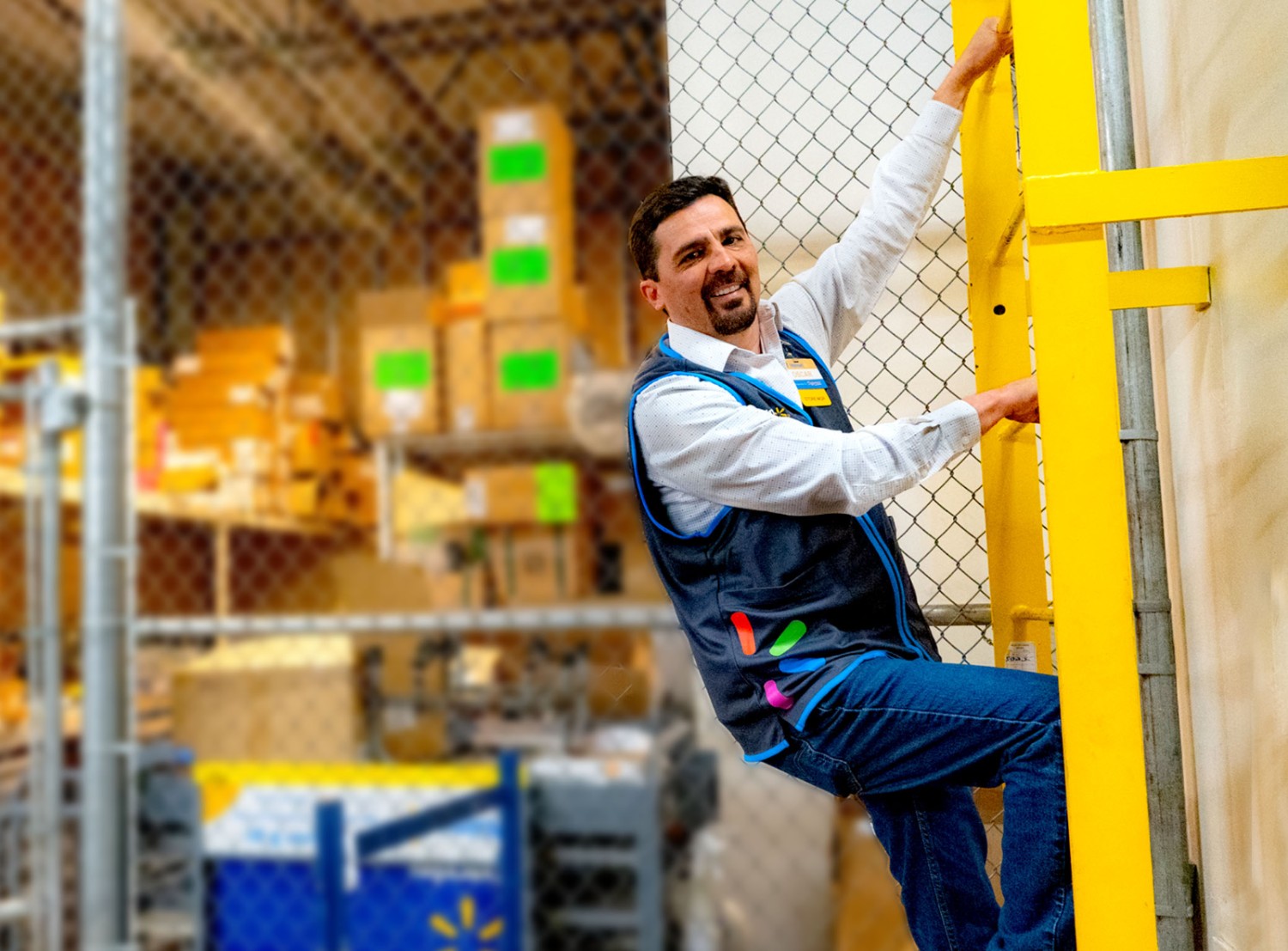 Headed for the Next Level
Oscar has been with Walmart for 24 years, starting out with a part-time job while he was in college. Thanks to his attention to detail in the hardware department, he was selected to attend the shareholder's meeting during his first year.
"It was a very exciting moment for me because that's when I realized Walmart's culture, Walmart's beliefs—and that's what inspired me to continue with Walmart," Oscar explains.
Speaking just weeks after YBM 2022, Oscar comments, "Years later, after being inspired at that Shareholders meeting, I go to YBM this year. It really reignited my inspiration."
Between these two meetings that took place decades apart, Oscar has moved from sales floor associate to support manager, then assistant manager, comanager, and, "thankfully" store manager.
"I would love to take Walmart to the next level. I want to perfect Walmart, how Sam Walton once had a vision of it," he says. "I want our store to be the best of the best Walmart there can be. That's my purpose. That's my personal goal."
Overcoming and Winning
He joined Store 1846 as store manager on April 11, 2020—just as the COVID pandemic was starting. In his calm, even voice, Oscar reflects on the challenging time. "It was tough, but we kept our heads up."
As a first-time manager during a global pandemic, Oscar could have stumbled. Instead, he thrived—leading his store to a Supercenter of the Year win!
"We strive for excellence. We want to be number one in everything, even the smallest thing," says Oscar, who says his associates have taken the idea of "customer-obsessed" to heart.