Rosa Parks' nieces remember the civil rights icon.
About 40 miles outside of Detroit, two Sam's Club associates are quietly carrying an extraordinary legacy. Deborah Ross and Sheila McCauley Keys are sisters. They grew up in a big family and had a special bond with their aunt, who they called Auntie Rosa.
The world knows her as Rosa Parks.
She is a civil rights icon whose refusal to give up her seat on a segregated bus in Montgomery, Alabama, in 1955 sparked a movement that forever changed the fabric of our country.
Her nieces didn't always talk about their relationship with their auntie. But that changed when they decided to work with extended family to draft a memoir of sorts, outlining the woman they knew from afternoons spent with her in the garden or around the kitchen table.
It's that version of Auntie Rosa they want people to know and remember.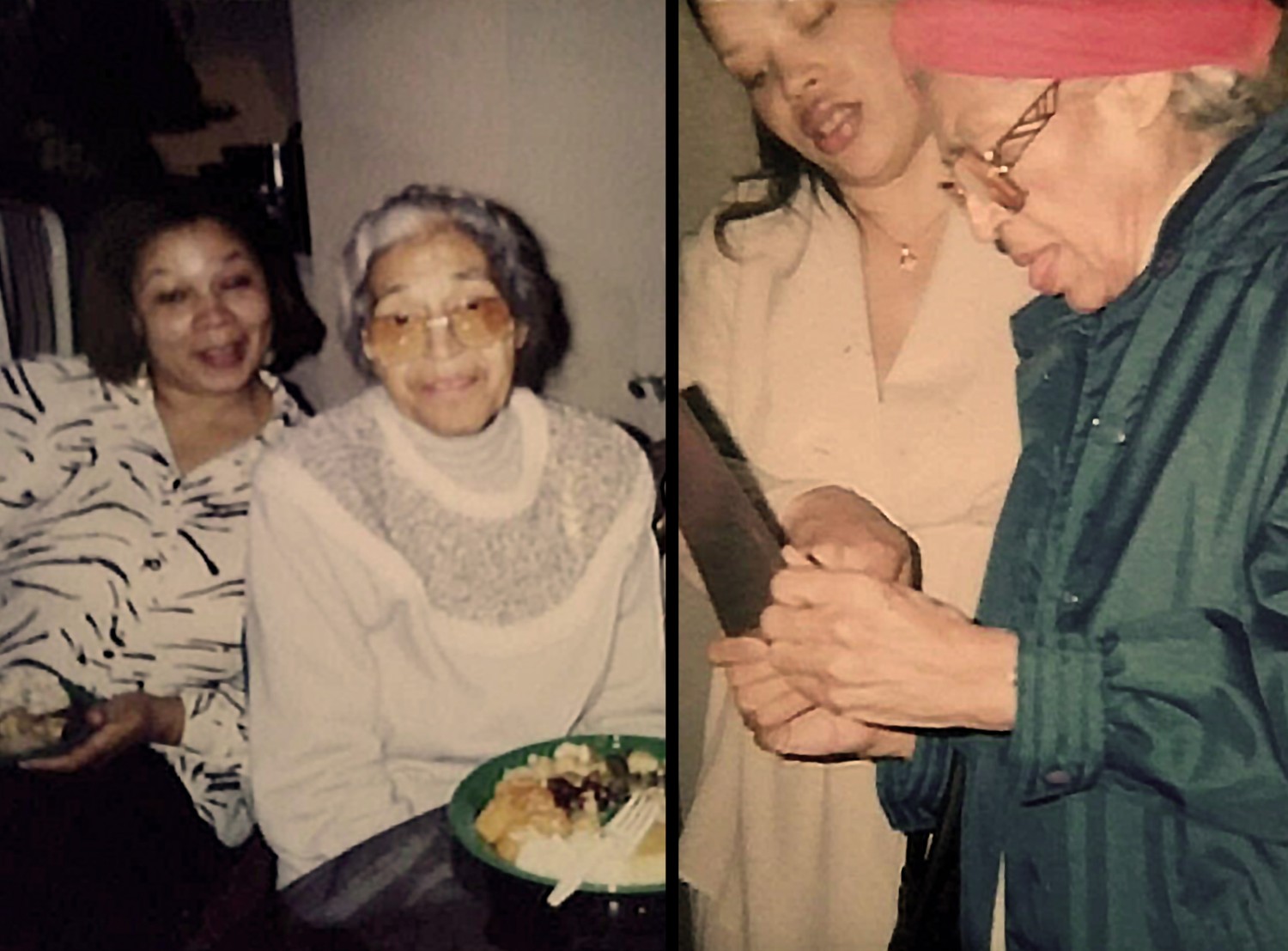 "She was very dedicated to her truth," says Deborah (pictured above, left, with her aunt). "She was always consistent in what she was trying to accomplish, which was freedom, and peace and equal treatment for all."
Both Deborah and Sheila (pictured above, right, with her aunt) believe what allowed their aunt to become such a symbol was her enduring belief in equality in all its forms.
"When my aunt sat down on that bus, she stood up for all of us," says Sheila. "And when I say, 'all of us,' I mean citizens across this country—she made change for all of us. Men, women, people of all colors. She believed that civil rights are for everyone."
The sisters say their aunt was especially dedicated to ensuring children understood their past, so they could make informed decisions about the future. It's a message that resonates deeply during the month of February, as we celebrate Black History Month.
"Black History Month is a wonderful time to consider the icons who came before us, and reflect on what they accomplished," Sheila explains.
"I think we can all celebrate Black History Month by simply understanding the fact that we're all human beings, we're all people, and while there's progress still to make, we can help make it by being kind to one another."
Deborah is a bakery associate at Club 6667 in Ypsilanti, Michigan, and Sheila works in membership at Club 6412 in Southgate, Michigan. Both say that the facilities share a diverse base of associates.
"She was a catalyst to starting the civil rights movement, but she would still say that we have a long way to go. For all of us: We have to keep pursuing our dreams, our freedoms, and remember to truly live."  —Deborah Ross
Deborah has been an associate for 24 years and has seen a change in her Sam's Club. "When I first started, it was diverse, but now there are all kinds of people who work here," Deborah says.
"I think that makes it a better workplace, and I also think it improves the member experience—because members can come in and see people just like them in the store."
It's clear the sisters learned from their Auntie Rosa. The lessons she taught them years ago remain just as important today: that our differences shouldn't divide us and that dedication to your cause can manifest in small ways, every day. You just never know when one action can change everything.