With a little help from the Thrive app, these Walmart associates are thriving!
Shoutout to Lyle Hepworth from Store 1412 in Laramie, Wyoming, for being a Thrive $5,000 National Challenge Monthly Winner!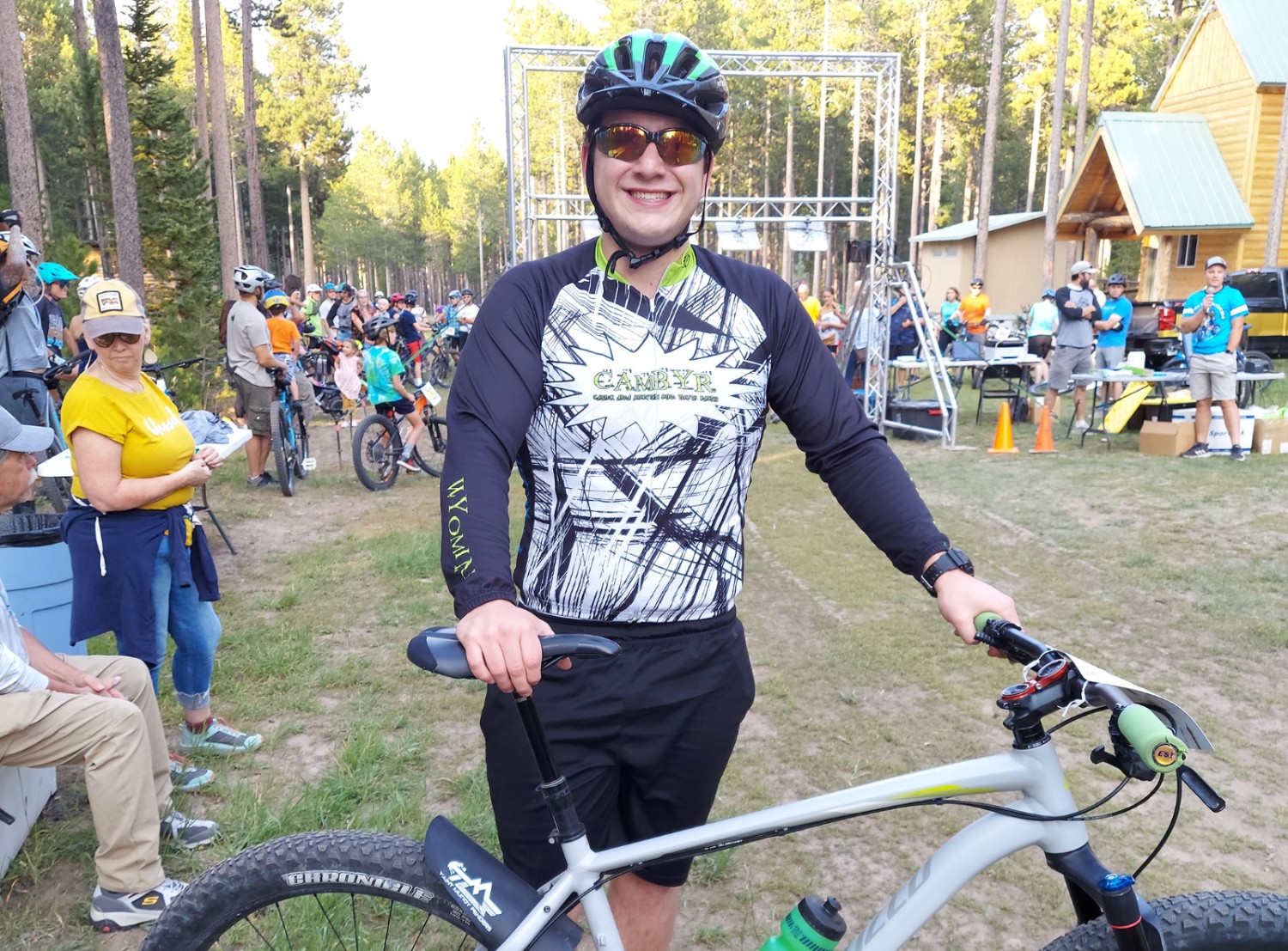 After moving to a new city to be closer to his university, Lyle was having a hard time getting into his fitness groove. He missed his gym buddy (his grandfather!) and he was feeling stressed out because of classes.
When he spotted the Thrive Challenge information in the breakroom at work, he decided to give it a try. Since starting the program, Lyle has started eating better, exercising more, and feeling calmer. "The Thrive Challenge taught me that small steps are important," he says.
Over in New York, Sherin Thomas is another $5,000 Thrive winner!  An overnight stocker at Store 2326 in Hornell, New York, Sherin moved to the U.S. from India in 2019. She was moving to marry her fiancé, Joshua Johnson.
The couple had met years before during Sherin's visits to see her sister in Rochester, where Josh also lived. Josh laughs now that connecting with Sherin was, "very lucky on my part!"
Though she was a patent attorney in Mumbai, Sherin wasn't eligible to work in the U.S. at first. Josh, a glass artist, was unemployed at the time. The couple made do with a car that broke down frequently, and they relied on food banks.
Things started to turn around when Josh was hired to work at Walmart. Then, Sherin was hired by Walmart in October 2020. On her very first day of work, she saw a booklet for Thrive Global and was touched by the story of an associate who lost everything in a hurricane and rebuilt her life.
Sherin took the booklet home, downloaded the Thrive app, and she was on her way!
What Is Thrive?
Thrive is a free well-being platform focused on making small, better choices to achieve your goals and live a better life. To get started, you download the Thrive app and answer a few questions. Based on your answers, you can join programs like "Connect," "Focus" or "Recharge."
"You can choose a section, say, physical health or maybe mental health," Sherin explains. "We started with Family Connect. We started by just playing games every night. One night I learned to play cribbage—and now I beat Josh's family!"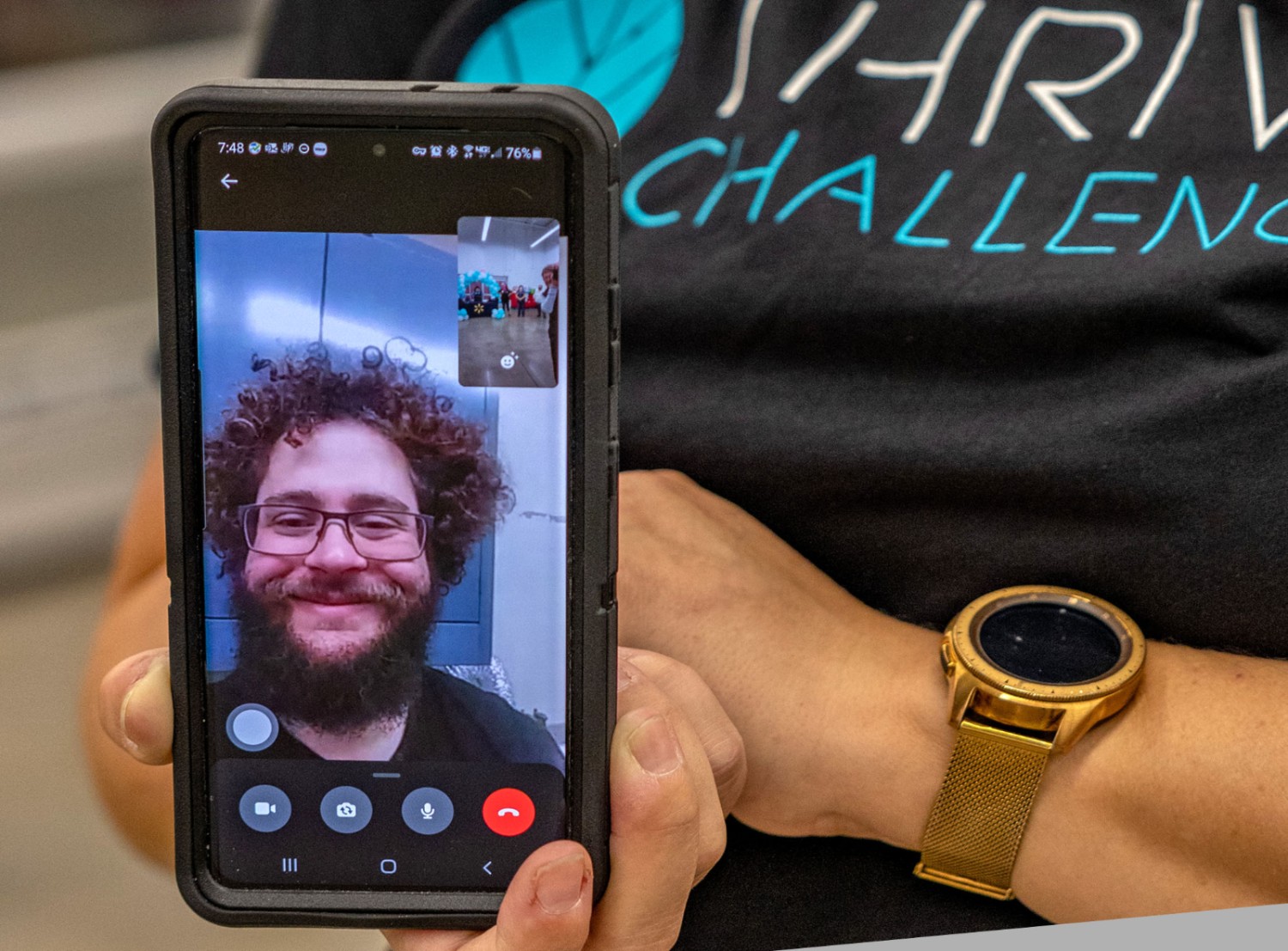 When they started the Thrive program, Sherin and Josh (pictured above) were struggling with credit card debt and student loan payments. "So then we took the Thrive money challenge," Sherin says. "And we did a few better choices, like tracking down expenses, seeing your bills, seeing what can be cut down."
Josh, for example, stopped buying coffee every day, and the couple began eating less fast food. There were setbacks along the way—like when their car broke down, and the cost to repair it wiped out their financial progress.
But they stuck with it and kept saving money and paying off debt. By the end of 2020, they had paid off Josh's credit card debt.
Healthy Choices Pay Off
Then, in March 2021, Sherin got great news: She'd won $5,000 as one of Thrive's National Challenge Monthly Winners. Sherin and Josh used the money for a down payment on a new car.
Little by little, the couple continued to take steps along their healthy journey. Their monthly savings grew, and Sherin's weight dropped as she started moving more and eating better.
Today, Sherin says that the first thing she does every morning is open the Thrive app. She usually finds inspiration in a quote or somebody else's success story.
And it helps that Josh is taking part in Thrive with her. Josh says he was just along for the ride at first. But working together, they're building a life that honors both of their dreams.
Josh recently landed a job in his field as a glass artist, and Sherin is studying for the patent bar exam so she can restart her law career in the U.S.
"When we work as a team, everything that helps her helps me, and everything that helps me helps her," Josh says.
More good news came in November 2021 when Sherin was chosen as a Thrive National Grand Champion. She won the life-changing amount of $50,000!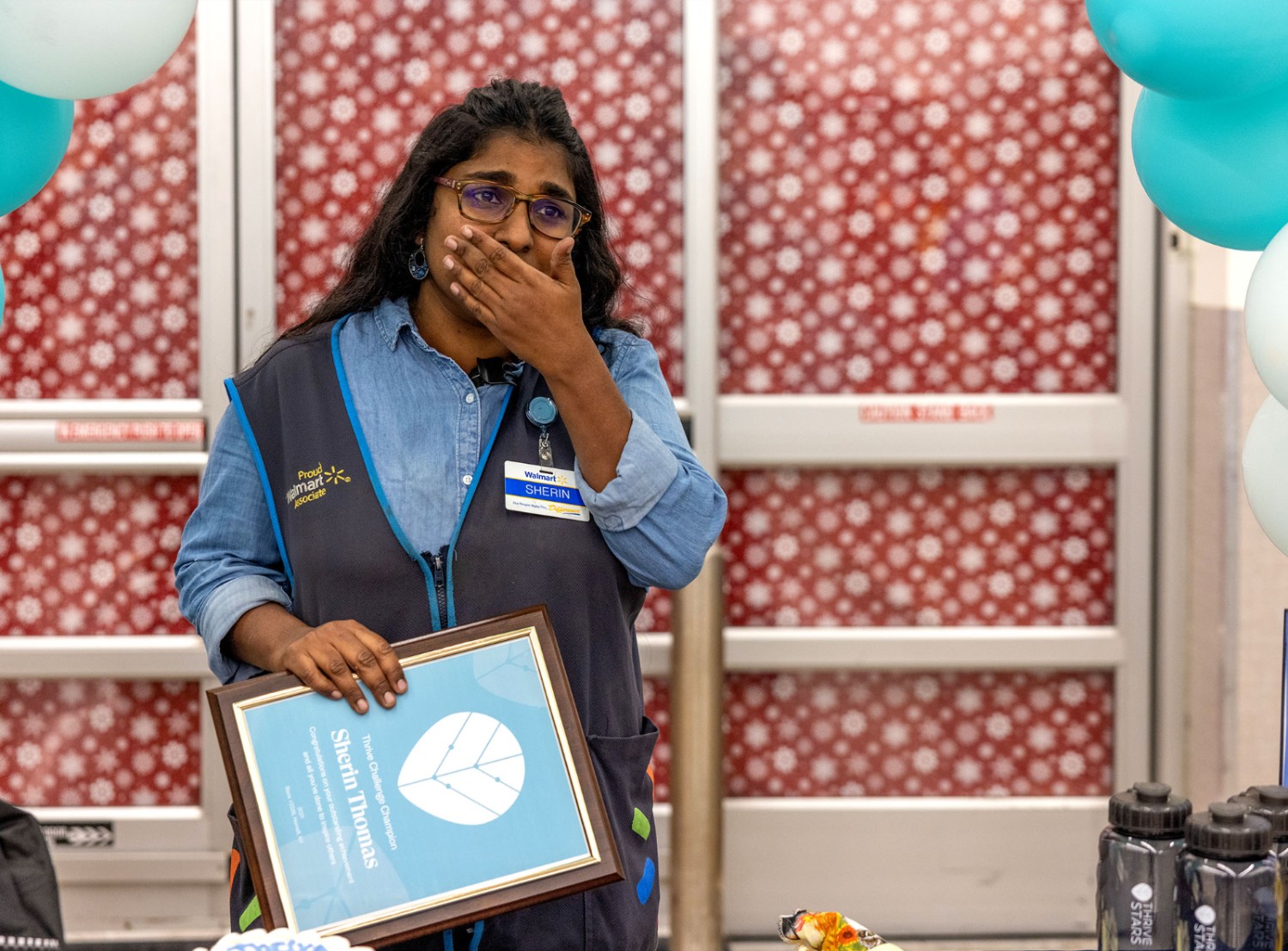 While they haven't touched the grand prize money yet, the couple is hoping to eventually buy their own house and start a family.
For now, they are not rushing into anything. They are sticking to their healthy habits. All those small steps in the right direction, Sherin says, have become lifelong healthy habits.
"You cannot go back even if you want to," she smiles.