From adventure to apparel, dancing with her husband to showing off her moves on TikTok—this associate's life has been busy and brimming with joy.
Fun is what Miss June loves best. Whether it's dying her hair red, white and blue on the Fourth of July to raise money for Children's Miracle Network Hospitals or dancing the Charleston in a TikTok that went viral, she has a spirit that spreads to everyone around her.
The 97-year-old Walmart associate and Navy veteran Gloria Brasser (whose middle name is June) is better known as "Miss June." And she's retiring after 22 years at Walmart. But don't think for a second that retirement will mean slowing down or retiring those dance moves!
Making WAVES
Even as a young woman, Miss June had a sense of adventure—and a love for her country. When volunteers were needed during World War II, a 19-year-old Miss June followed her family's U.S. Navy footsteps and registered for the Navy WAVES—Women Accepted for Volunteer Emergency Services. 
"I was only 19, and you had to be 20," Miss June recalls. "So, my aunt doctored up a Bible with birthdays, because I didn't have a birth certificate. I had to fudge my age one year to get in." 
With that, Miss June left her home state for the first time. She attended boot camp in New York then traveled to Oklahoma where she trained to be an airplane mechanic. "I didn't choose something I could make a living with. At least not back then," laughs Miss June.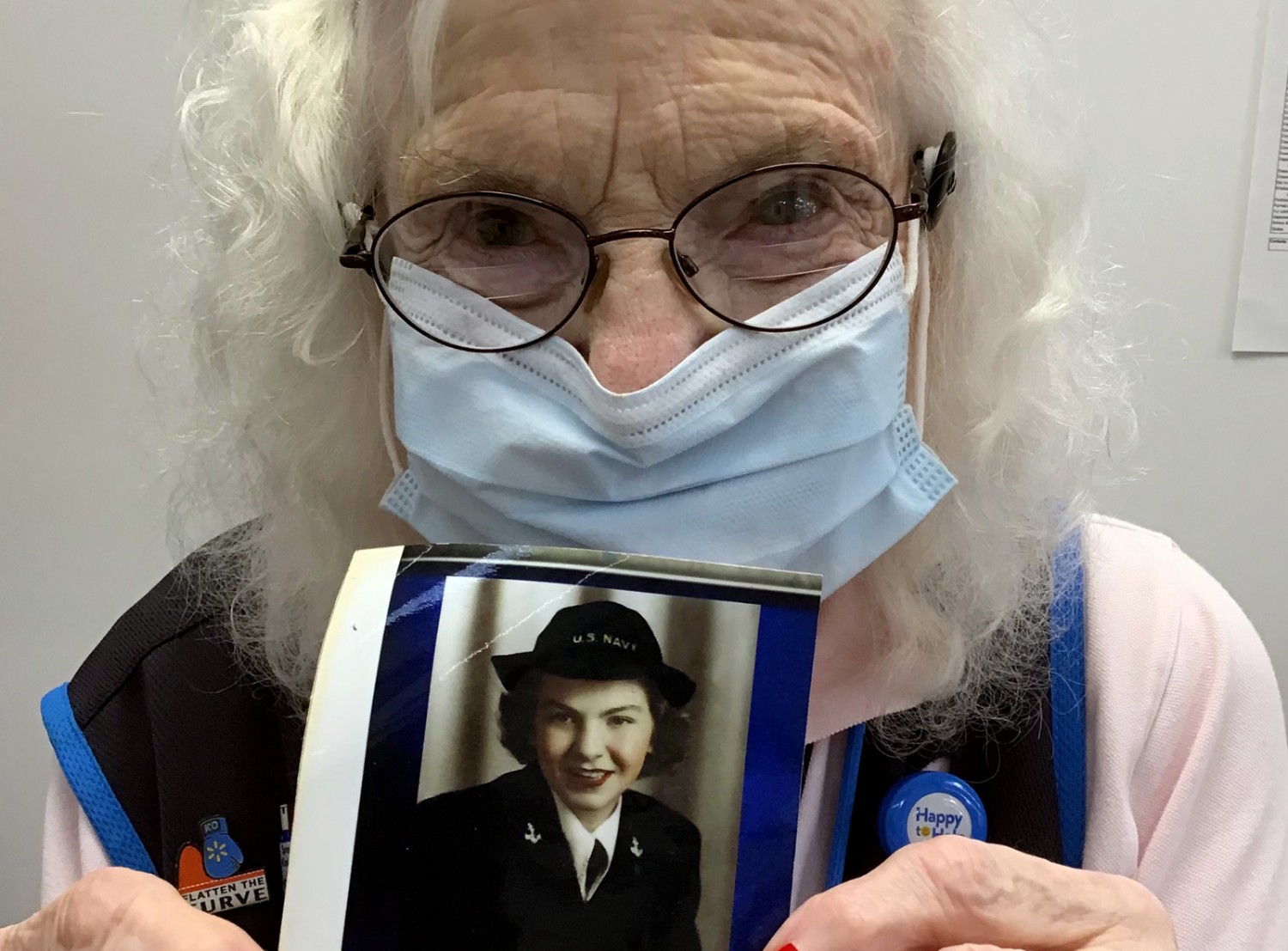 After two years of being stationed in Oregon, Miss June returned home to Iowa where she met her husband at a dance.
"He was a very good dancer," she says with a gleam in her eye and a tap in her toes. "We loved to dance." 
Just for Fun
The couple raised two children together. After her husband passed away, and following a job at a hospital, Miss June began working in the apparel department at Store 810 in Mason City, Iowa. The job was initially for a part-time temporary position to get through the holidays—but that was 22 years ago.
Whether it's white-water rafting in her 70s, skydiving in her 80s or a hot air balloon ride at age 90, Miss June believes in living life to its fullest and finding joy in all she does. And while she plans to retire, she does not plan to slow down. "Maybe when I'm 100, I'll think about it," she laughs. 
She plans to spend more time with her family and friends during retirement. She'll be playing cards and getting "reacquainted" with her local library.
With a trademark bow in her hair and fingernails painted her favorite color red, Miss June continues to stick to her "just live life" philosophy. 
"I eat what I want. I drink what I want," Miss June says. "I'm just going to keep on living."