Meet an associate who's bringing her Spark (socks, that is) to people in need.
When Alora Hosfield, a coach at Store 138 in Springfield, Missouri, takes time off, she doesn't head for a tropical beach or a state park.
For the past several years, Alora has spent her vacations from work on mission trips in other countries, including Colombia, Costa Rica and Ethiopia. She travels with Christian-based organizations that empower and support poor and struggling people in developing countries.
Love and Acceptance
Even when she's home in Missouri, Alora regularly meets with women in the local community through a ministry called Encounter.
"We're all in this together. Whether you're in Colombia or Ethiopia or here in Springfield—everybody needs somebody at times," explains Alora. "It's about just being there and being somebody that they can talk to and have an honest conversation with."
Adventures in Missions and Ordinary Hero are two of the groups she's worked with. Through her missionary work, Alora meets with women who have been trafficked or abused drugs. She's also worked with families and single parents.
"We just go in and we show them love, show them acceptance, no matter what place they're at in their lives," Alora says. "It's just all about making them feel like they're not alone."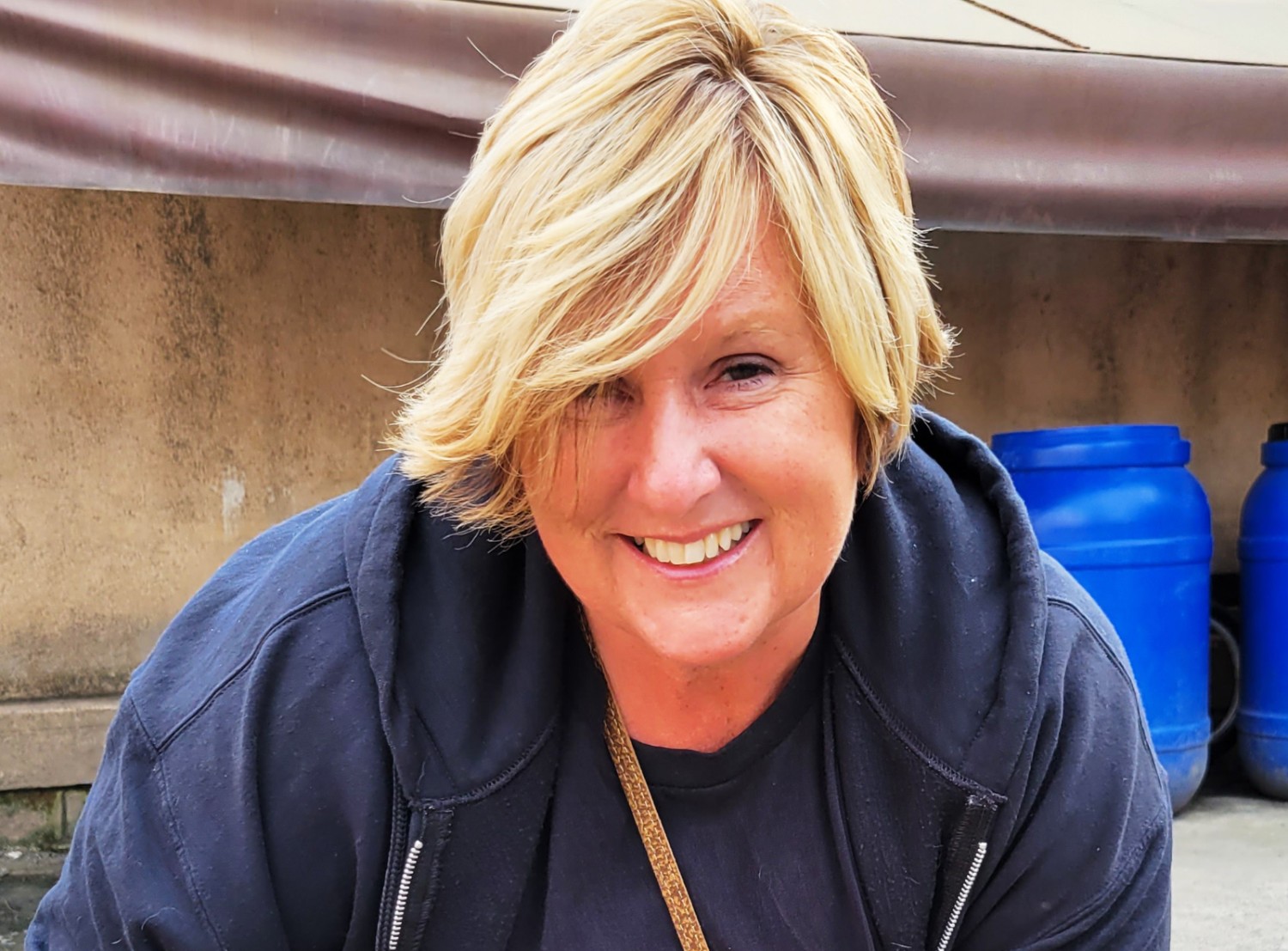 Sharing the Spark
On her trip to Ethiopia with Ordinary Hero in 2021, Alora brought a unique gift with her: Walmart socks!
The Walmart SparkShop had started selling two-packs of socks for $1—normally they're $4. When she spotted the deal, Alora knew she had to jump on it!
Alora gave socks to friends and family members (her grandmother loves them because they're so warm, she says). She also brought about 40 pairs to Ethiopia, where the mission was working with a community of people living in a dump.
"These people are experiencing life in a way we cannot even comprehend," she says. "The socks are just a reminder to them that someone cares."
Caring On and Off the Clock
Alora started working for Walmart as a cashier 27 years ago in Kansas City. She's worked in quite a few stores over the years, mostly in southwest Missouri. She recently moved from Store 179 to her current store, 138, both in Springfield.
Alora's Walmart career has offered her a great work-life balance. She's been able to have a career at Walmart, support her family and also live a full life outside of work.
She believes her ministry work comes into play at work.
"It's about showing people you care," Alora explains. "That's how you get people to work with you—just by showing them you care, knowing who they are, knowing who their family is, asking them about their life... You want to be that person who people can come to with whatever."