We talked with the Walmart merchants on a mission to modernize pies.
What is the hallmark of our modern age? Is it space travel, or robotics? Is it that long slog toward unlocking the black box that is the working of human consciousness? Perhaps.
Or maybe it's pie.
Maybe the final frontier is found not in what we don't know, but in what we know how to make better. Maybe modernity requires us to make something old new again—and to do it with style. At Walmart's Home Office, two merchants are betting on just that.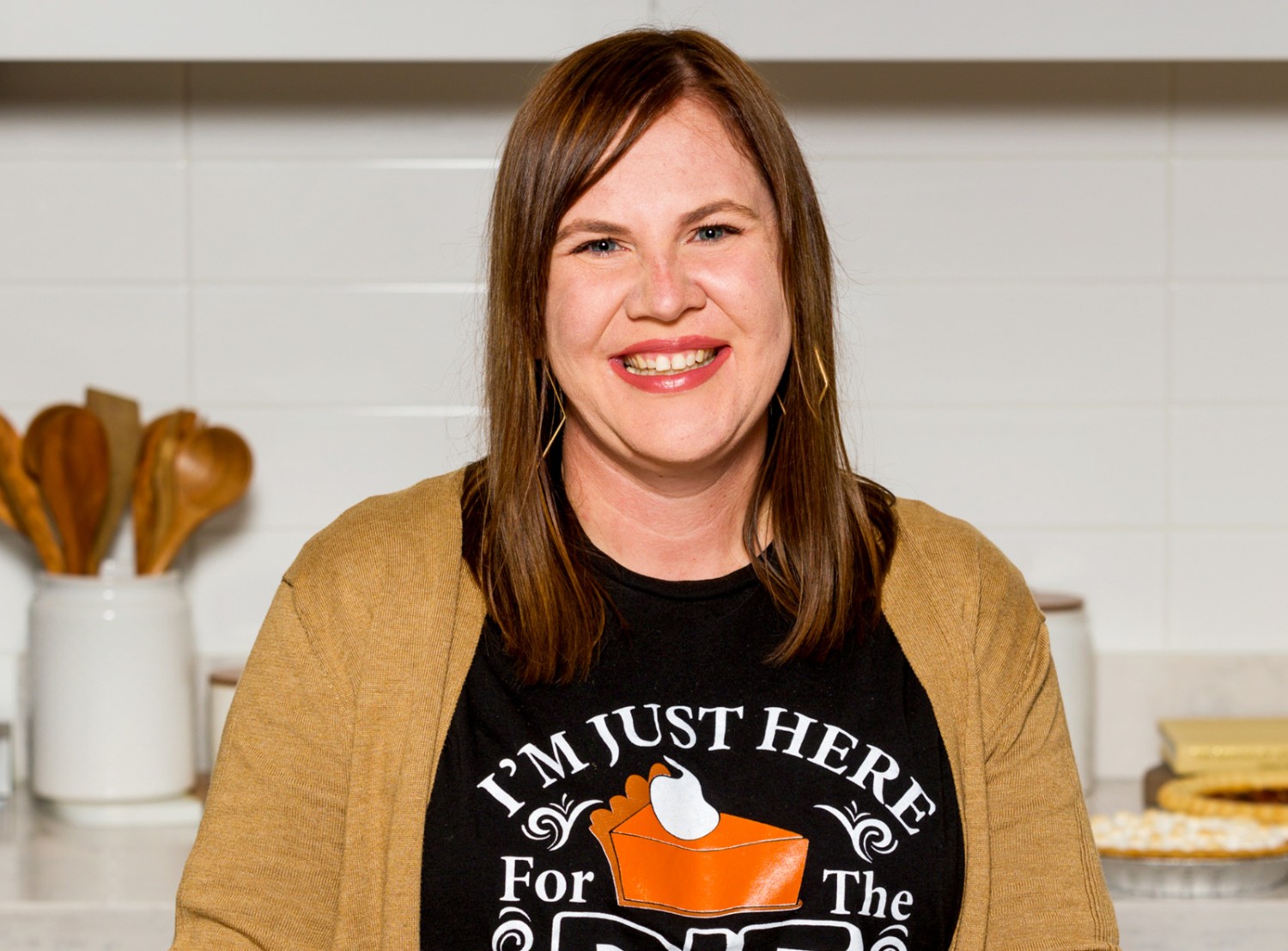 "We're bringing pies into 2021," says Jessica Tolar, Walmart's fresh bakery merchant (pictured above). "We want to start to really push the limit of what a pie is."

To do that, Jessica is working with Katie Miles, a trained pastry chef and senior product development manager at Walmart (pictured below), whose history with pies has taught her a thing or two about making a good one.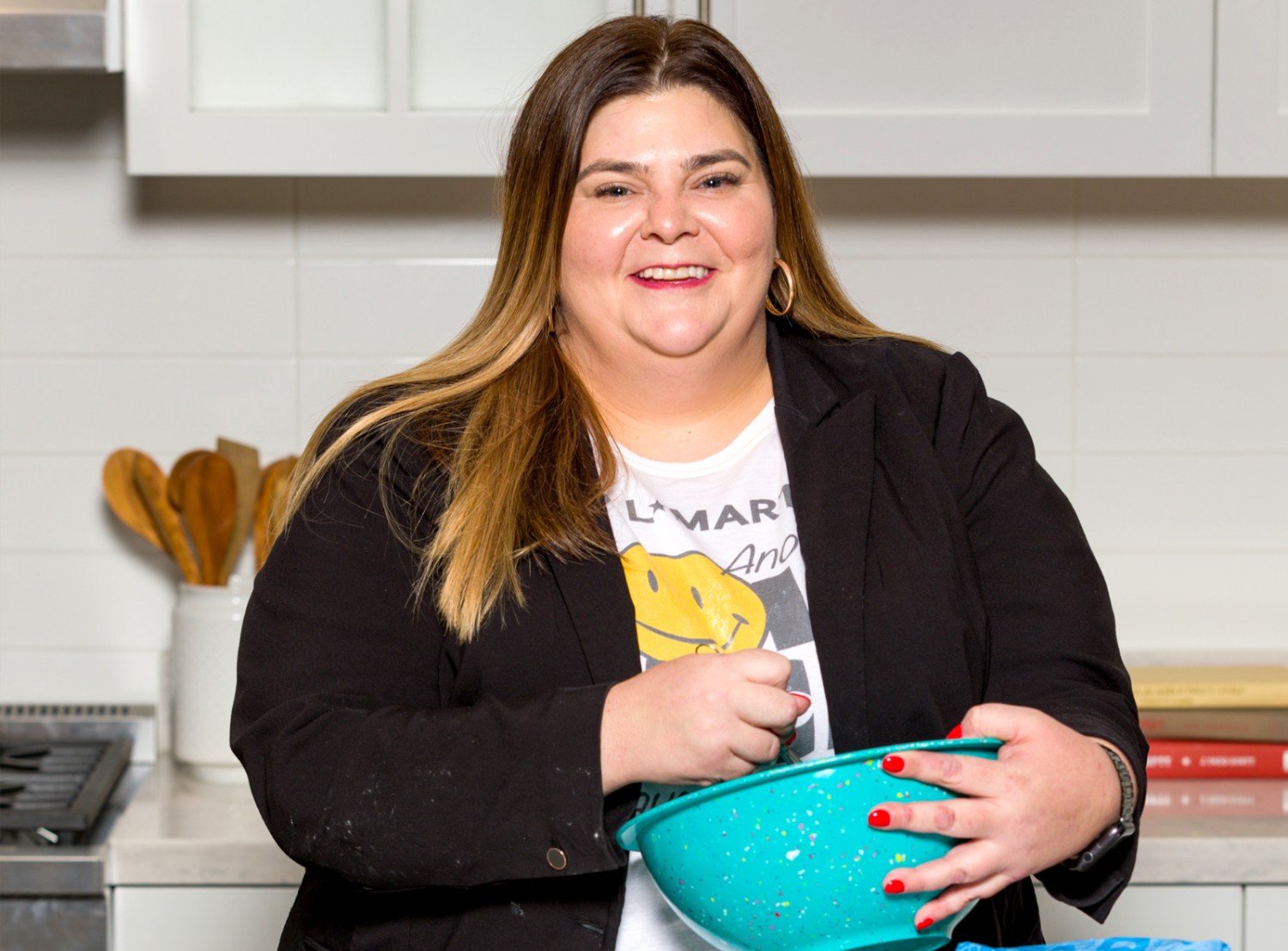 "I think the dynamic between being a high-end pastry chef and having experience in manufacturing brought me to this role," Katie says. "I love helping develop and make pies, then getting them on shelves for our customers. It's really full circle."

And this season, there's a lot coming full circle. Jessica and Katie are proud to be introducing a limited run of brand-new pies and products to brighten the holidays. And not just new, some of these pies are exclusive: The Marketside Bourbon Pecan, Cinnamon Whiskey Walnut and Chocolate Coconut Pecan will be available from Nov. 16 till they're gone—so act fast if you want the first taste of something new.  
From the always-available Chocolate Chip Cookie and Brownie Batter Pies, to the new pie bars that feature flavors like double chocolate and apple cinnamon, 'tis the season for invention at Walmart.
But Jessica and Katie wanted to go beyond just giving customers and associates delicious new options. They wanted to up the ante, so they offered some ways to take any pie from plain to perfect.
Here are some options, ranging from easy to advanced, which will let you dress up any pie to impress:

Top it off: Some pies just need a small addition to go from good to amazing. Top our Patti LaBelle Sweet Potato Pie with some toasted marshmallows, and you have a match made in heaven. Or grab a Patti LaBelle Southern Buttermilk Pie, top it with sugar, and give it a quick brulée for a new lease on life. Wanna pump up your Pumpkin Pie? Add some no-bake cheesecake topping and you've got an amalgamation of awesomeness.


Repurpose it: Feeling adventurous? Watching a lot of HGTV? Take a pie and turn it into something totally new. Katie and Jessica made truffles out of the Brownie Batter Pie and recommended serving them with a side of ice cream. You could also jazz up a pie bar by topping it with drizzled peanut butter and powdered sugar and adding it to a dessert board.


Put it in a fryer: Perhaps the most advanced tactic here, frying can make any pie even better. Take, for example, one of the Mini Apple Pie. Cover that thing in pancake batter and deep fry it, and you have a golden, delightful dessert sure to send anyone back for seconds.

Their collective mission to modernize pies isn't all Jessica and Katie are working toward this season. At the end of the day, the merchants have another goal: To make a busy season just a little bit easier, by providing delicious pies to families everywhere.
"I grew up in a small town, and it was a big deal when they put in a Walmart Supercenter," Jessica recalls. "I had never been to one, and when I walked in there I remember thinking, 'I don't know who this Mr. Walmart is, but he's a genius!' And I always carried that feeling with me—I always want people to leave Walmart knowing they have everything they need, at a great price. I truly believe we did that with these pies."