After Hurricane Ida, Walmart workers and a special mobile trailer deliver hope and supplies to a community in need. 
When Hurricane Ida swept through Louisiana in late August 2021, communities were devastated. Homes and businesses were destroyed, power was out for weeks and basic services were limited. Walmart Store 502 in Galliano, Louisiana, was one of the businesses affected.
Within days, Walmart had called up its mobile pharmacy operation. Nicknamed "Big Blue," it travels to locations hit by natural disasters to provide pharmaceutical care. With its sides expanded, the trailer can fit two pharmacists, two to three techs, has a waiting room, interview rooms and even restrooms.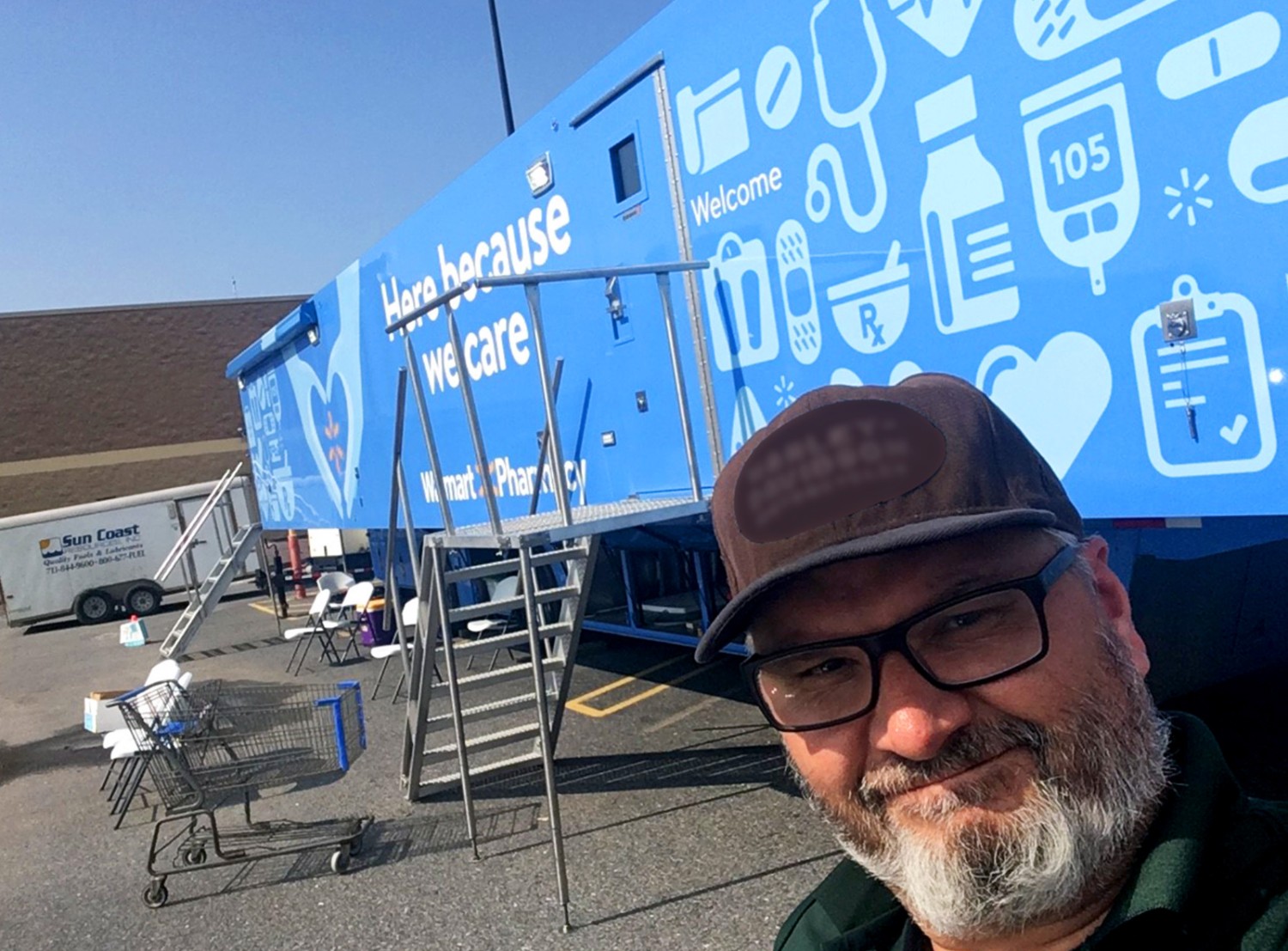 A True Team Effort
The pharmacist assigned to Big Blue, David Barnard (pictured above), has been with Walmart for four years. Originally a pharmacist at Store 2944 in Deland, Florida, David took a special assignment with Walmart Realty to help with the construction and design of pharmacies in 2020.
After Ida hit, David drove overnight from Florida to reach Galliano, dodging downed power lines and debris on the road. He teamed up with another key member of the Big Blue squad, Wyatt Jepsen (pictured below), a driver and trainer from Bentonville, Arkansas, who has been with Walmart for 26 years.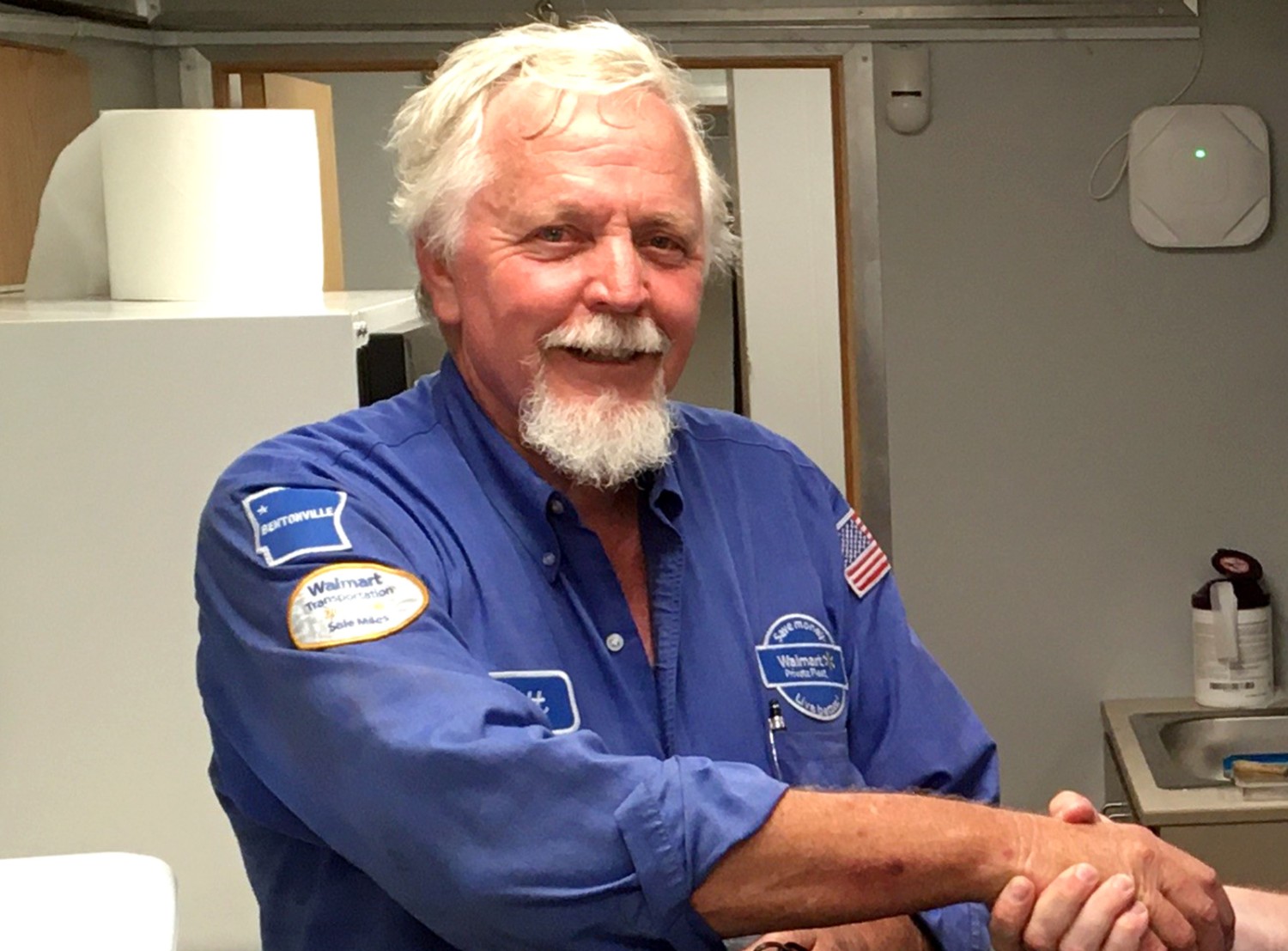 While David was in charge of the pharmacy, Wyatt was in charge of Big Blue. That meant driving the trailer to the site and assembling it, coordinating and maintaining the generator, air conditioning system, water and a satellite hookup. Wyatt also made it his mission to keep order in the parking lot and ensure the safety of customers, including making sure those who needed it had help getting up Big Blue's stairs.
"Wyatt handled those problems flawlessly," David says. "He was constantly helping all Walmart's teams during our stay."
Serving a Devastated Community
As the Big Blue team converged in Galliano, there was no power, no food and no water. The parking lot of Store 502 was full of debris, including dozens of overturned mobile homes. Walmart had to bring in portable showers and toilets for its relief workers. A live alligator, washed in with the hurricane, was in the holding pond and would come out each night, says Wyatt.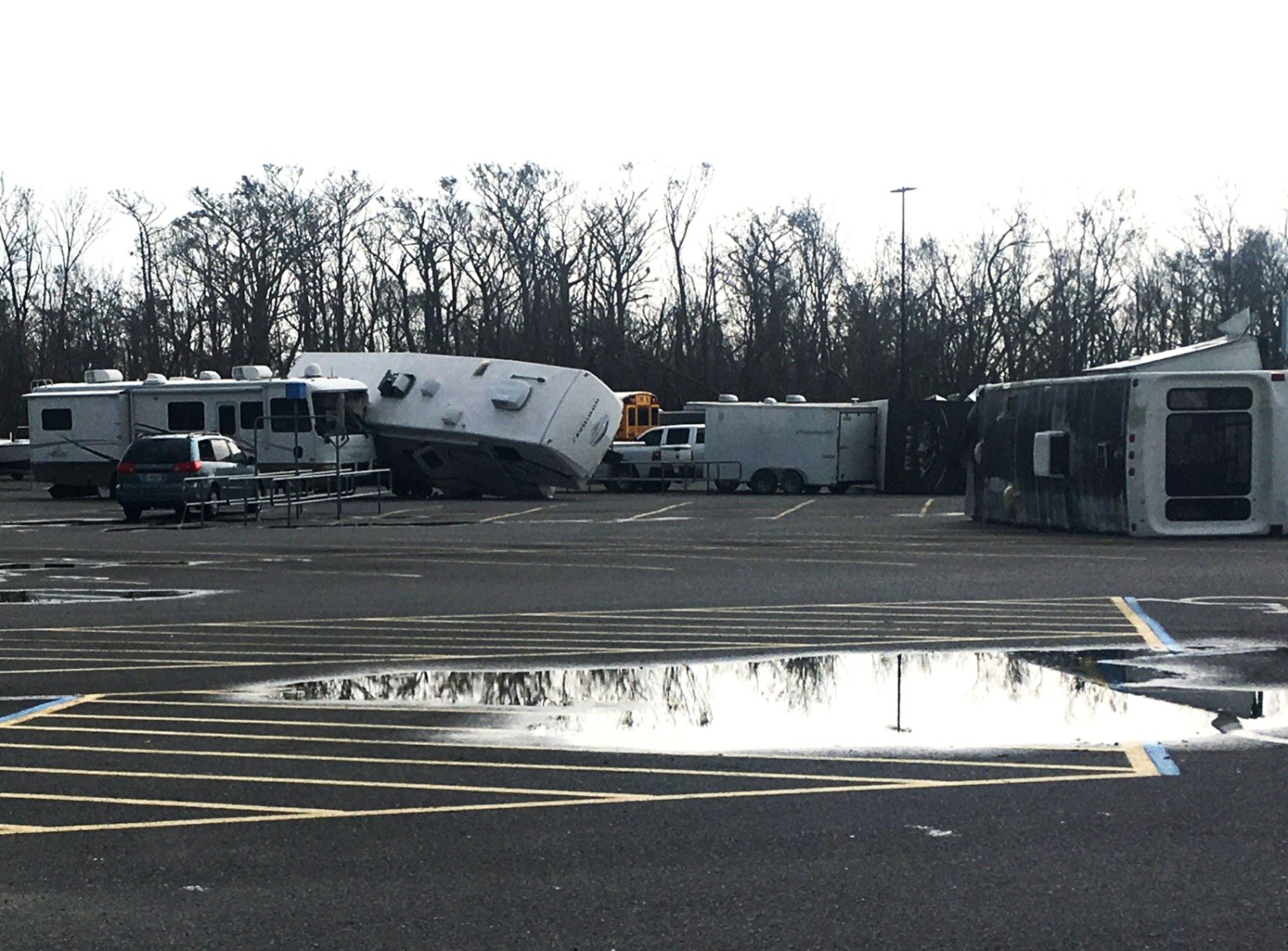 Overall, the resources Walmart was able to provide made a difference. Besides Big Blue and reconstruction efforts at the store, another group of Walmart drivers helped feed community members, at one point serving more than 3,000 meals in one day.
Inside Big Blue, David and his team were working as a full-service pharmacy. "It wasn't just emergency medications. We administered COVID vaccines, flu vaccines, tetanus shots, blood pressure medications, insulin, and we had refrigerated medications. We've got a full-size refrigerator on board."
David says the pharmacy broke records, consistently filling 300 prescriptions daily for the people displaced from their homes. "I could tell you 50 stories of how many people were just moved to tears in the pharmacy because they had been out of medicine, some of them for five days."
"It shows what we can do when we put our might to a task," Wyatt says. "It was neat to be involved in that kind of effort."
Exhausted, Yet Gratified
Wyatt was in Galliano for 18 days, David for 12. Wyatt admits that "exhaustion was the biggest challenge. It was long days, and with all the rain, you'd be wading in water all day."
Still, both men said they are ready and willing to go the next time a community needs Big Blue.
"What we managed to do… We brought light and hope to a place that was just wiped out," David says. "I would go out tomorrow if there was another hurricane. It was such a great experience to be part of that."