After following her heart to the U.S., Eunice Celma discovered her profession at Walmart.
Today, Eunice Celma is a digital team lead for Walmart Store 5753 in Alexandria, Virginia.
Just over six years ago, though, she was in El Salvador studying to be a chef. Her story is a perfect example of what can happen when potential and opportunity meet!
An Unexpected Journey
Eunice met her future husband, Henry, on the internet. They quickly became best friends and fell in love. When he proposed, she moved to the U.S. to marry him. They now have a 5-year-old son together.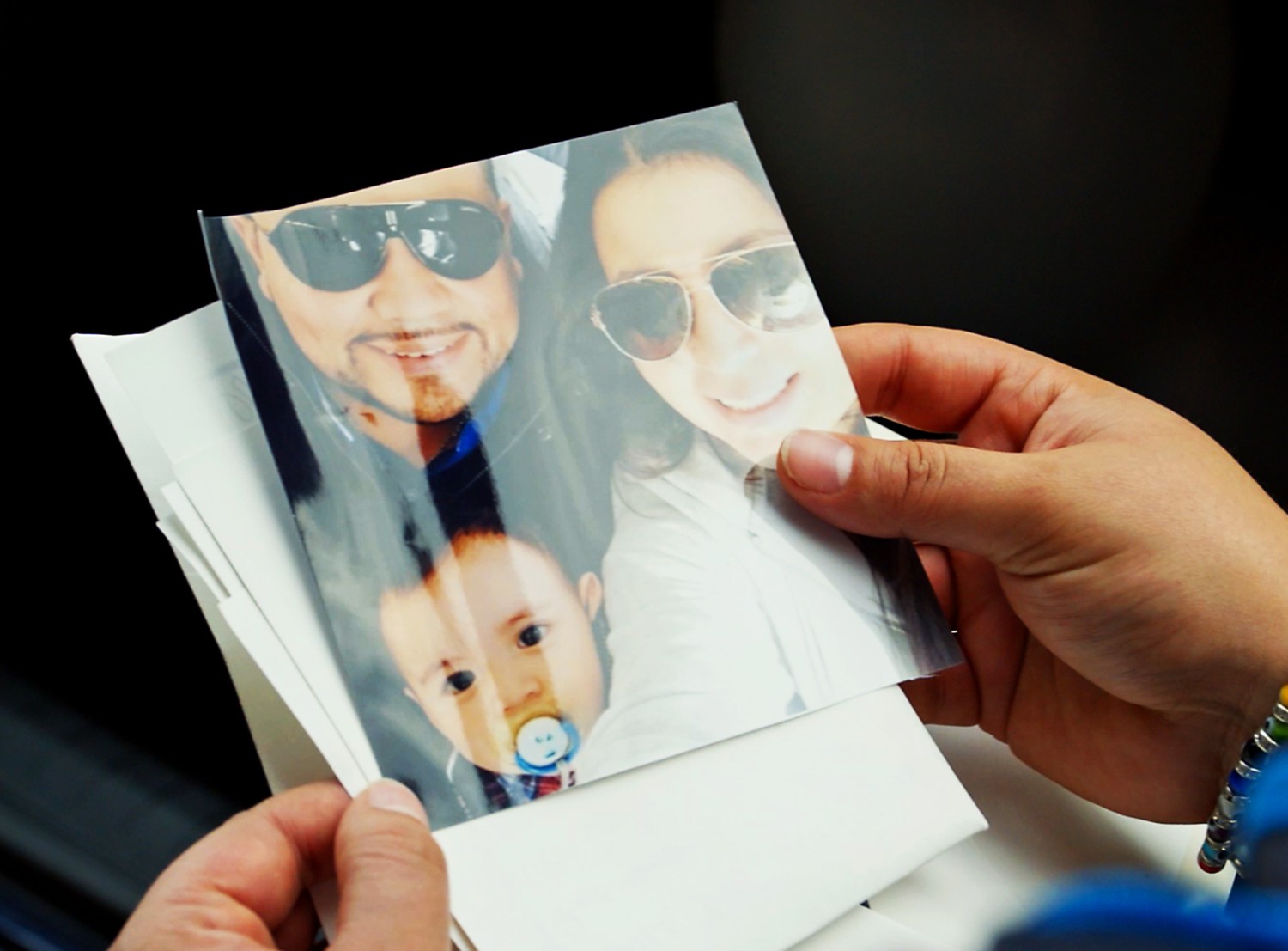 Following her heart meant she needed to dream up a new future.
Eunice's first job in the U.S. was at a fast-food restaurant. She would shop at Walmart Store 5753 and told her husband she wanted to work there. "That was my goal," Eunice says.
But she wanted to get better at speaking English, so she began taking classes to learn more. Then, while shopping one day, Eunice saw a sign saying that Walmart was hiring—and the sign was in Spanish, too.
She says she only had the basics of English, but it was enough to get her through an interview. Soon Eunice was working an overnight shift cleaning shelves in the dairy, produce and meat departments. Talking with other associates helped Eunice's English improve even more, and she also studied with Rosetta Stone, an educational software program that was offered by Walmart.
Eunice moved to CAP 2, unloading trucks and stocking merchandise, and then to CAP 1. That's when her store manager said she thought Eunice would make a great department manager. "She said she saw potential in me! And so I said, 'OK! Let's try. Why not?'"
Still Growing
Eunice managed two departments before moving up to her current role. Now, just five years after being hired, she is a digital team lead and manages about 30 associates. She's come far, but she says it's not the end of her Walmart journey. Eunice is now studying marketing through Walmart's Live Better U program.
"I need to grow. I do my best every day, and every day I learn something new!" Eunice is inspired to keep growing and learning, fueled by the opportunities and support at Walmart.
In a new series of Walmart ads, Eunice is shown being surprised at work by her husband Henry. She opens up a car trunk to find balloons and a letter from Henry. In the letter, he writes how much he admires her.  
"I'm very proud of you. And our son will be in the future when he realizes everything his mother has done to give him a better life," Henry writes. "Let's keep dreaming together."
Building Her Future
When she speaks to new associates, she uses her own story as an example. "Trying to do new things is going to make you find yourself sometimes," she says. If she can do it, Eunice says—overcoming a language barrier and learning to live in a new country—they can too.
"This company is good," says Eunice. "If you want to make a future, Walmart is the best company to do it."