We've got the inside scoop on the season's "haunt" couture for pets this year!
Spooky season is upon us, which means it's time to make the ultimate decision: picking a Halloween costume. And not just for you and your family, but also your four-legged best friend. Because while stocking up on candy and creepy décor are good first steps, nothing puts you in the Halloween spirit more than watching your furball transform into a totally new creature. (Full moon not necessary.)
You can look to Walmart for all your haunt couture needs this year—including costumes for cats and dogs. Available in stores and online at Walmart.com, this season's pet costume collection ranges from classic to quirky, with standouts like a bumblebee (modeled above by Teddy), lumberjack, Baby Yoda and unicorn (modeled below by Ophelia).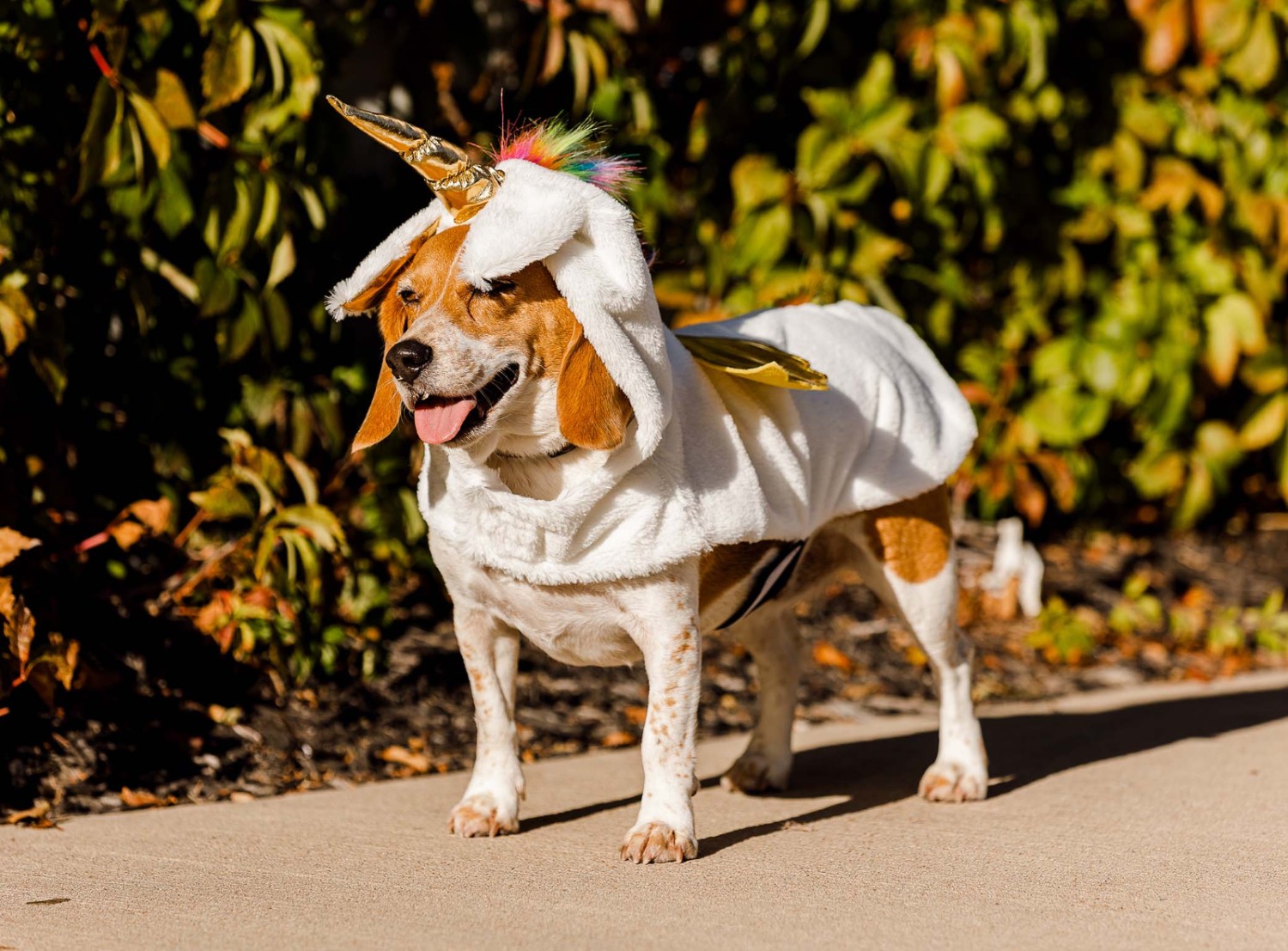 "We looked at all of the trends on Instagram and TikTok to make our selection," says Gabriela 'Gaby' Dobson, a senior merchant who leads buying for small durables, which includes pet accessories and apparel.
"People love dressing their pets up like food," Gaby says. So you'll find a buffet of tasty costumes available, including a taco, burrito as well as chicken and waffles.
Another popular trend for the season is including pets in a group costume. While costumes for the whole family have always been a hit, more families today are adding their fur babies to the mix, Gaby says. For example, a group dressed like baseball players might dress their dog as a ballpark favorite, the hot dog (modeled below by Frankie).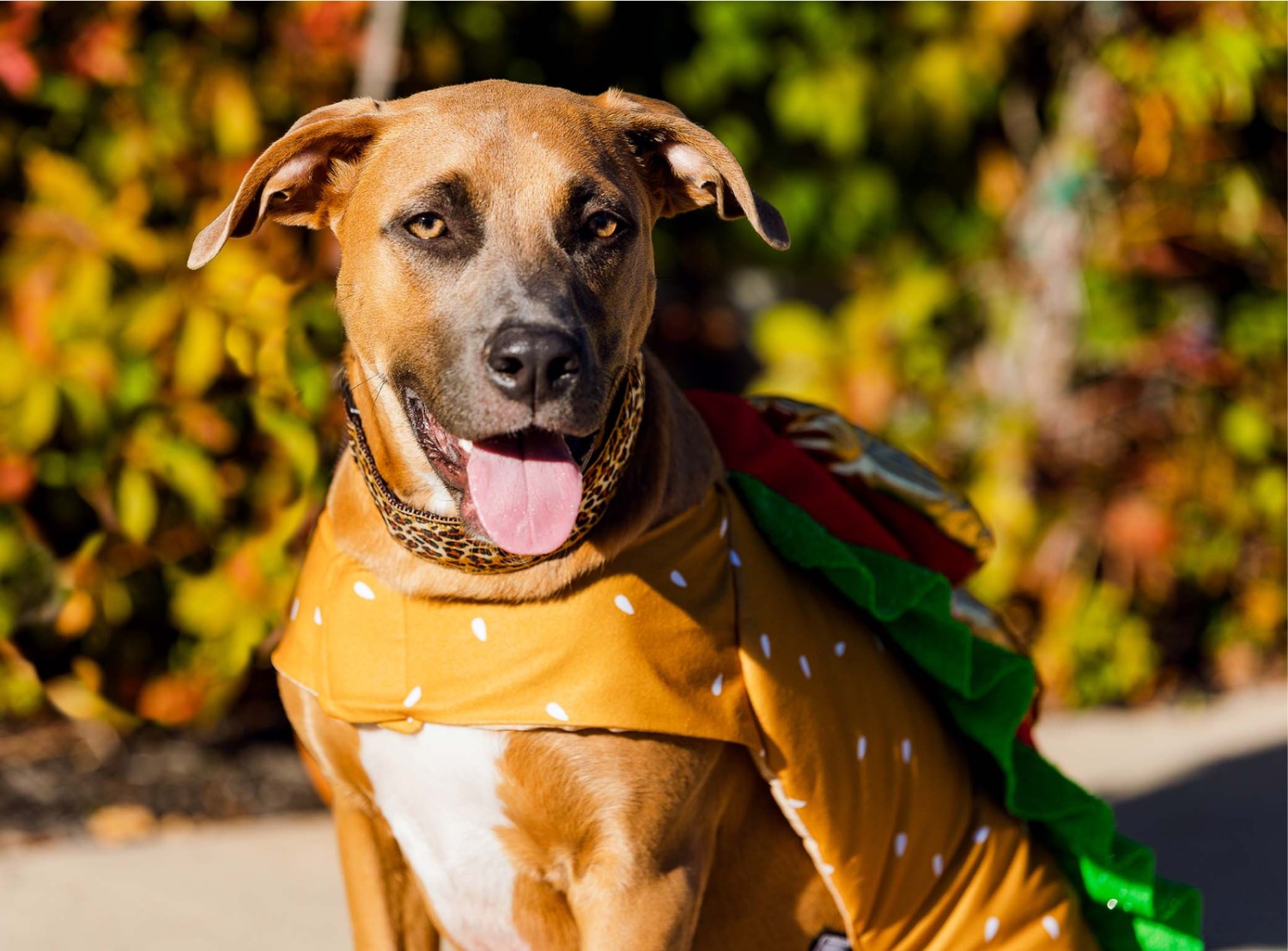 Fantasy-themed costumes are also trending this year, Gaby notes. Given the popularity of TV shows like "Game of Thrones," it's easy to see why dragons are hot commodities.
One of Gaby's favorite costumes is the dragon (modeled below by Pepper), which comes with shiny, iridescent wings and a horned hood. "I love that it's gender-neutral and looks good on pets of all sizes," she adds.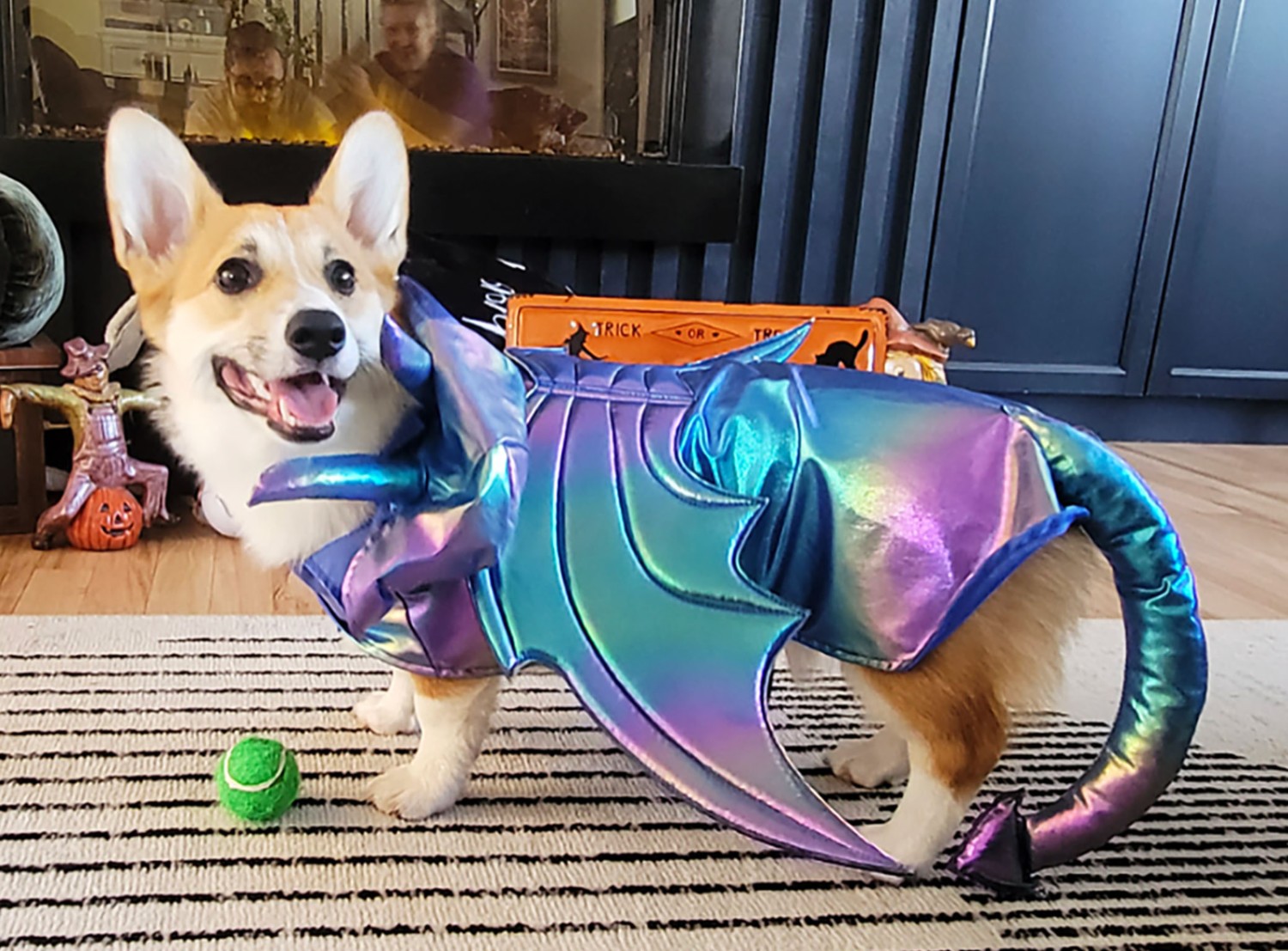 Being inclusive isn't only a priority for human apparel merchants; it's also important for pet merchants.
"The costumes aren't just for dogs, but customers might not know that if they only see dogs wearing them," she says. "We wanted to be more inclusive, so we put cats on the packaging, too."
Proving Gaby's point, check out Jack the cat, flaunting his spidey sense.
And the spider set looks just as good on our puppy pair.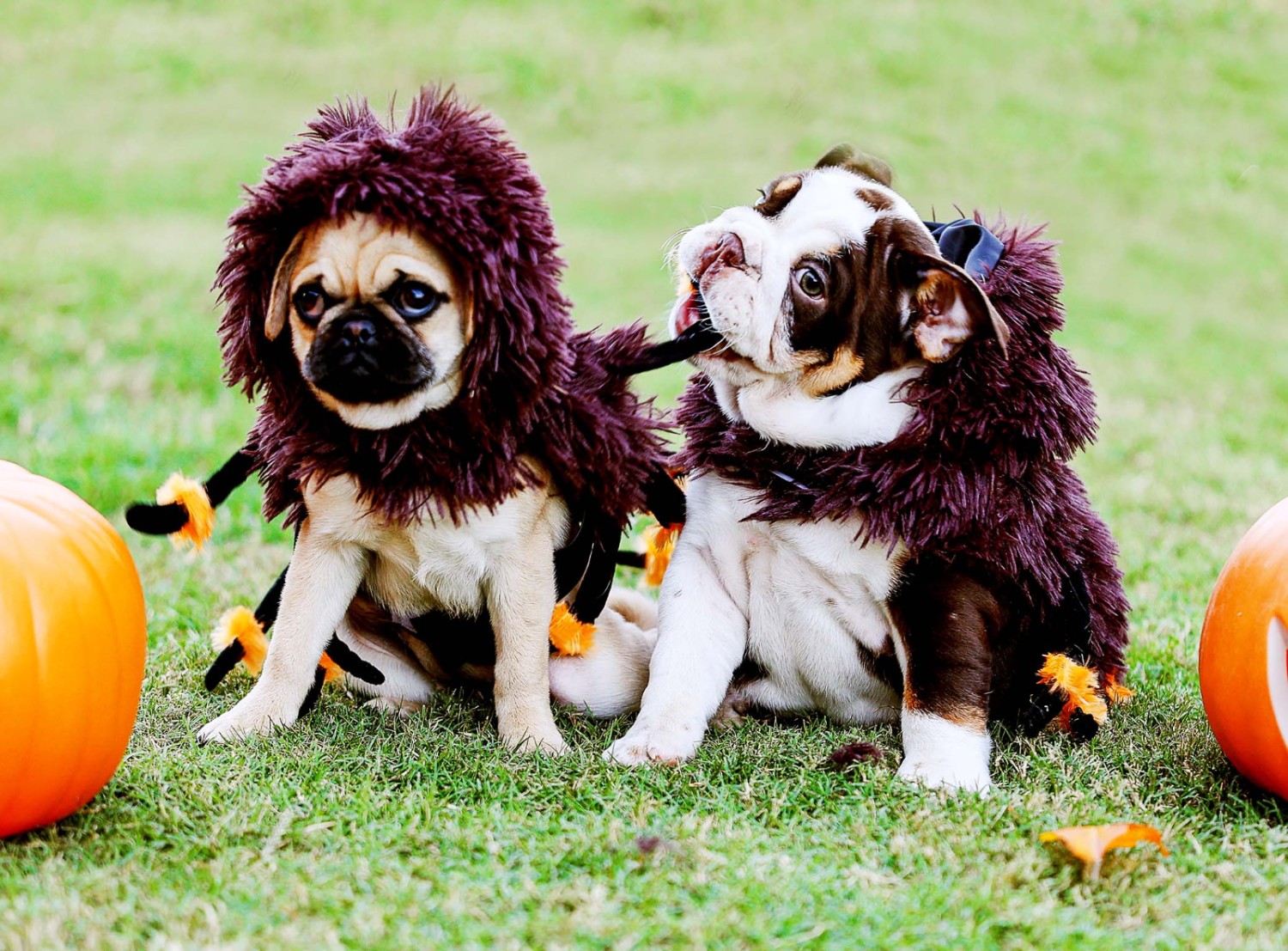 The costumes range in size from extra-small to large, so every furry friend can fit—canine, feline or otherwise. "We have customers who dress up their gerbils and bunnies in costumes," Gaby says.
For tiny pets—or pets who simply don't wish to play dress-up—Walmart also offers a line of Halloween accessories, such as capes, tutus and head pieces. Starting at just $2.47, these items are inexpensive, easy ways to include your pet in the spooky festivities without getting them too spooked. Plus, many of the accessories can be reused throughout the year. 
If buying Halloween costumes for pets sounds like a dream job, "you're absolutely right," Gaby laughs. Seven years ago, she began her Walmart career as a fine jewelry buyer for Walmart U.S. While the transition from jewelry to pet accessories might seem like a dramatic shift, Gaby says the two departments are actually more similar than you'd think.
"Both sets of customers are buying things for their loved ones," she says. "The customers are putting a lot of trust in you, whether they're buying a bracelet or a dog costume."
In her current role, Gaby and her team are responsible for merchandizing most of what customers see in the pet aisles: water and food bowls, dog and cat toys, collars, leashes, harnesses, grooming tools and obviously, apparel. They pick their products based on trends and shopping data, as well as feedback from customers and associates.
It also helps to test the products first-hand. This year, Gaby is dressing up her two French bulldogs, Rocco and Rosie, as a taco and a burrito. She's still debating what to put on her Boston terrier, Einstein—also known as "our little gentleman."
Ultimately, Gaby reminds us, "There are so many reasons to put your dog in a sombrero!"