Paternity leave helped David Ellis and his husband start parenthood on the right foot.
David Ellis was told he'd be in the first seven seconds of a 30-second Walmart commercial. Instead, he had a starring role in a spot highlighting his family.
David, a director of realty execution for Walmart, was showing some of his on-site tasks for the cameras. "They said, 'we're just gonna have you walking this associate through like what you would do in a remodel project,'" David explains.
"Then they gave me a clipboard. I turned the page. And there was a fixture drawing. And then they said, 'turn the page again,' and it started in with pictures of my family, like our vacation this year and a family picture when my daughter Maddie was a baby. I was like 'What is going on?'"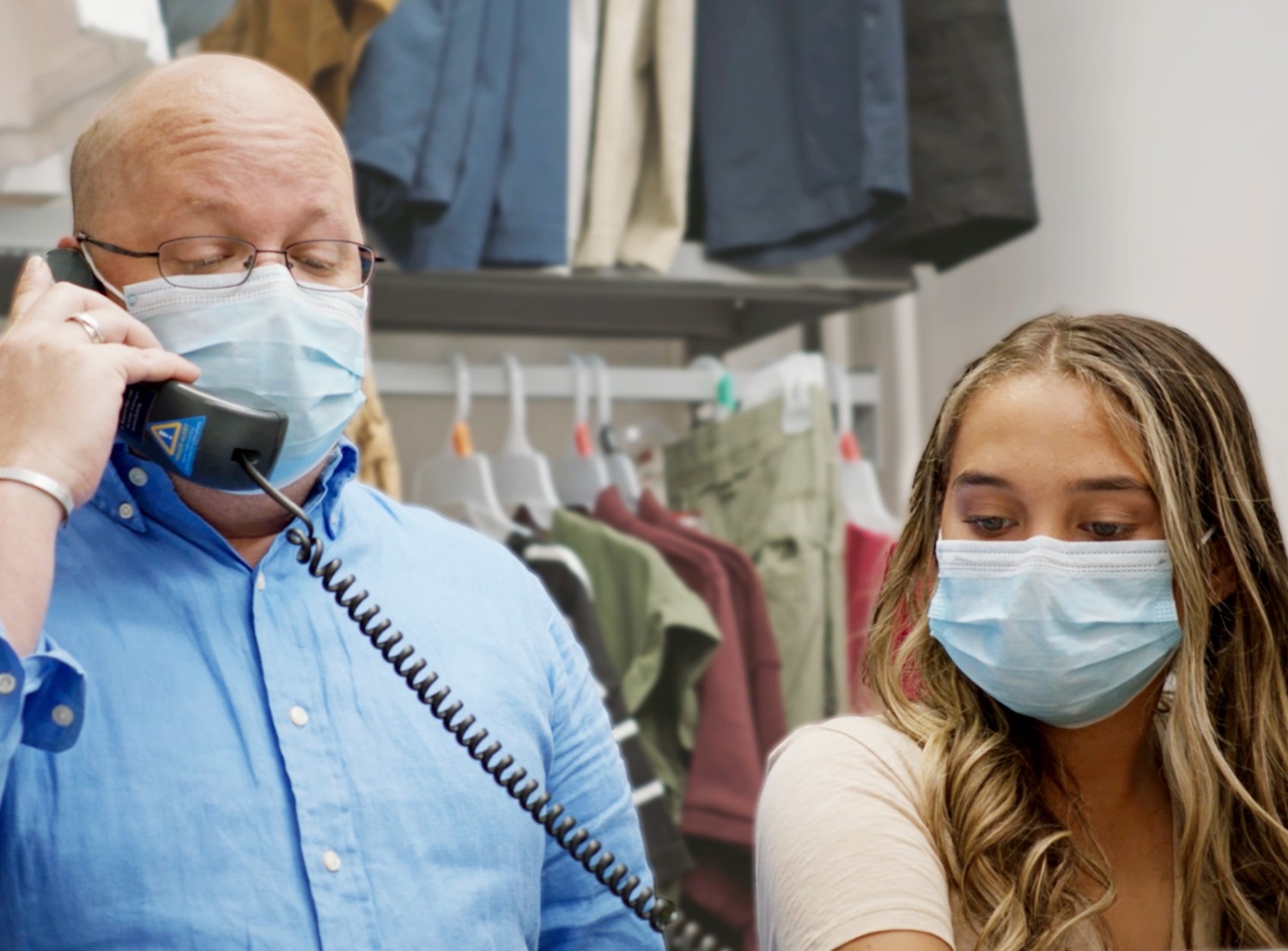 Then a familiar voice came over the intercom. His husband, Mark (pictured above), was in the store with their daughter, Maddie, 15. Mark started reading a letter thanking David for his dedication to their partnership and their daughter.
"Because of Walmart, you were able to take paternal leave. Her first days were shared with both of us at home," Mark says. "You've given us everything we were told we shouldn't have a right to—a marriage, a daughter, a normal everyday family life."
After the initial shock of the first take, the filming crew asked David to "reset" his emotions so they could shoot it all again. In all, filming for the 30-second commercial took more than five hours to film!
13 Stores, 27 Years
David has been with Walmart for 27 years. He started out as a cart pusher in Olney, Illinois, in 1994 when he was in junior college. He would go on to work as a customer service manager and then as an assistant manager. "From 1998 to 2014, when I came into Realty, I was in 13 different stores in four states as co- or store manager," he says.
Just before the pandemic, David and Mark moved to Omaha, Nebraska, so David could take a position as a field manager. Which led to his current position as a director.
David and Mark met in 2000 and adopted Maddie in 2006. "We both turned 30 the year we adopted her. Most people go into shock over turning 30. I was in full-on shock at becoming a parent! I had no idea I even turned 30," he jokes.
When civil unions were legalized by Illinois in 2011, they were the first couple in their county to take the leap. In 2014, when gay marriage became allowed at the federal level, David and Mark's civil union was retroactively made a marriage.
Making Strides
David believes Walmart has made big strides in becoming more inclusive. "I feel a lot more free to just come to work and be myself and bring my true self to work," he shares.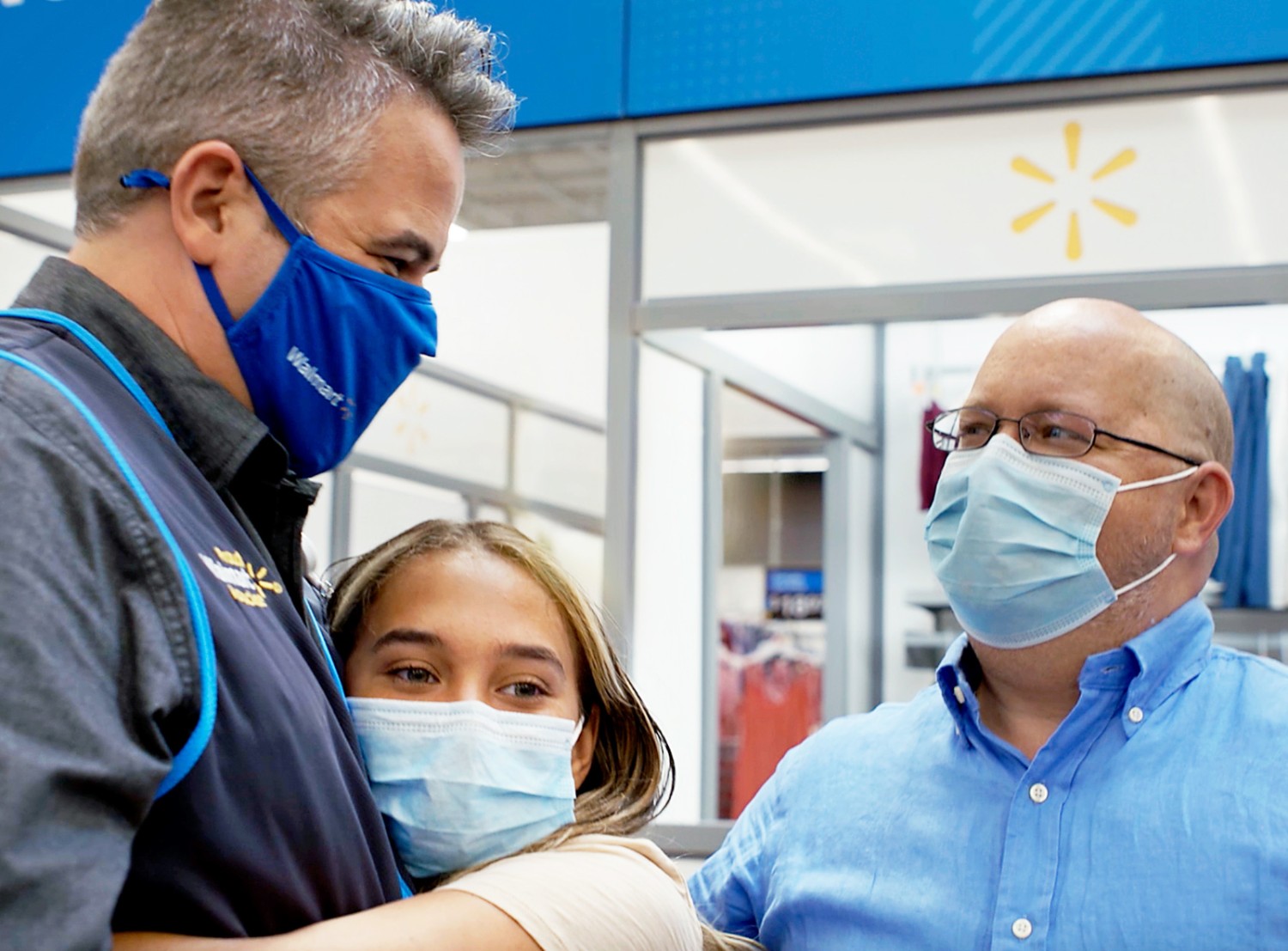 "For years, even after I started sharing with people that I had a husband and we had a daughter together, I didn't talk about it a lot. But I think now I kind of lead with it. I don't think there are too many people who meet me that don't know that now."
As part of Walmart's Pride Associate Resource Group (ARG), David has connected with other gay Walmart associates. "I feel like back when I came out of college, I maybe didn't feel like there were so many people like me out there," he says. "So, it's kind of neat to let people see that there's opportunity no matter who you are, and where you want to go."
Walmart's culture and family values, along with his coworkers, are why David remains at the company. "It's the people I've worked with that kept me here," he says. "That goes a long way in your career—just enjoying what you do and who you work with makes more difference than anything."

To learn more about Walmart's parental leave options and adoption benefit, log in to OneWalmart or visit walmart.com/spark.