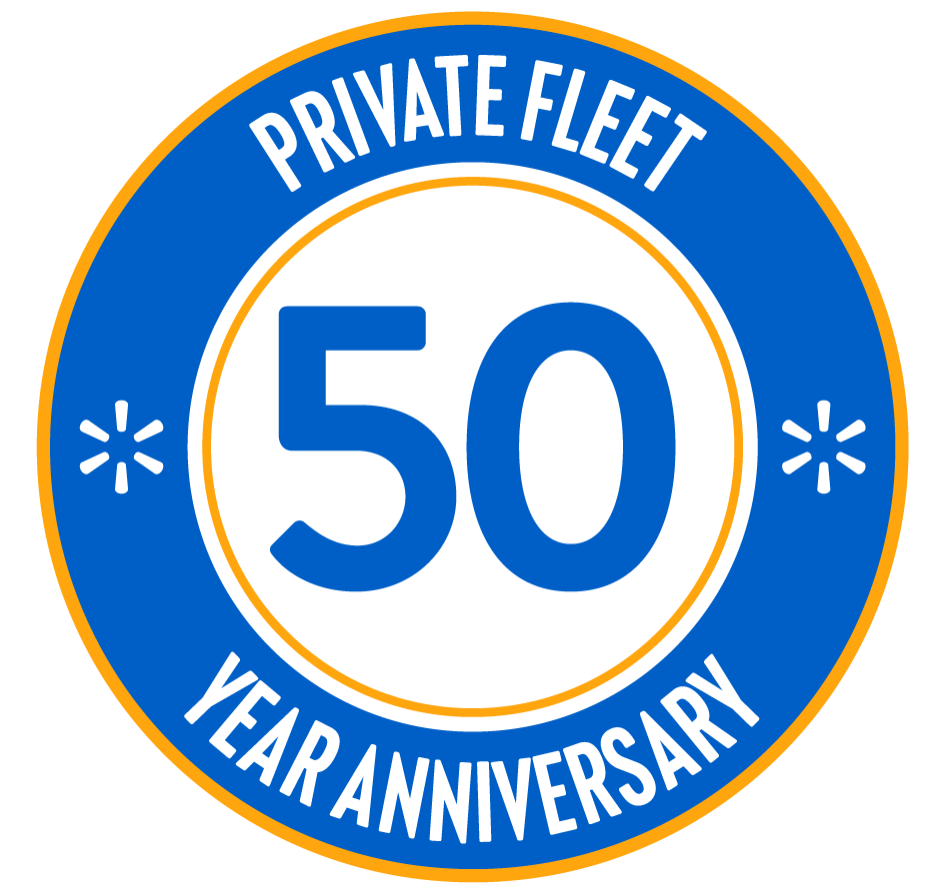 Meet two associates who set their sights on driving among "the best of the best."
Not every Walmart driver joins the company in that role. Some, like Anita Asbury and Rodney Obenshain, start in other positions and are inspired by what they see to pursue a career in driving. For these folks, it can be a long-term career goal that requires leaving the company you want to work for, so you can gain the experience needed to get hired back.
Robert Kelley, a Road Team Captain in Searcy, Arkansas, says it's not uncommon to see new drivers for Walmart who previously worked for the company in other roles. "We always say, welcome back to the family," he says with a smile.
Back to the Best
We talked to Anita and Rodney about their journeys with Walmart.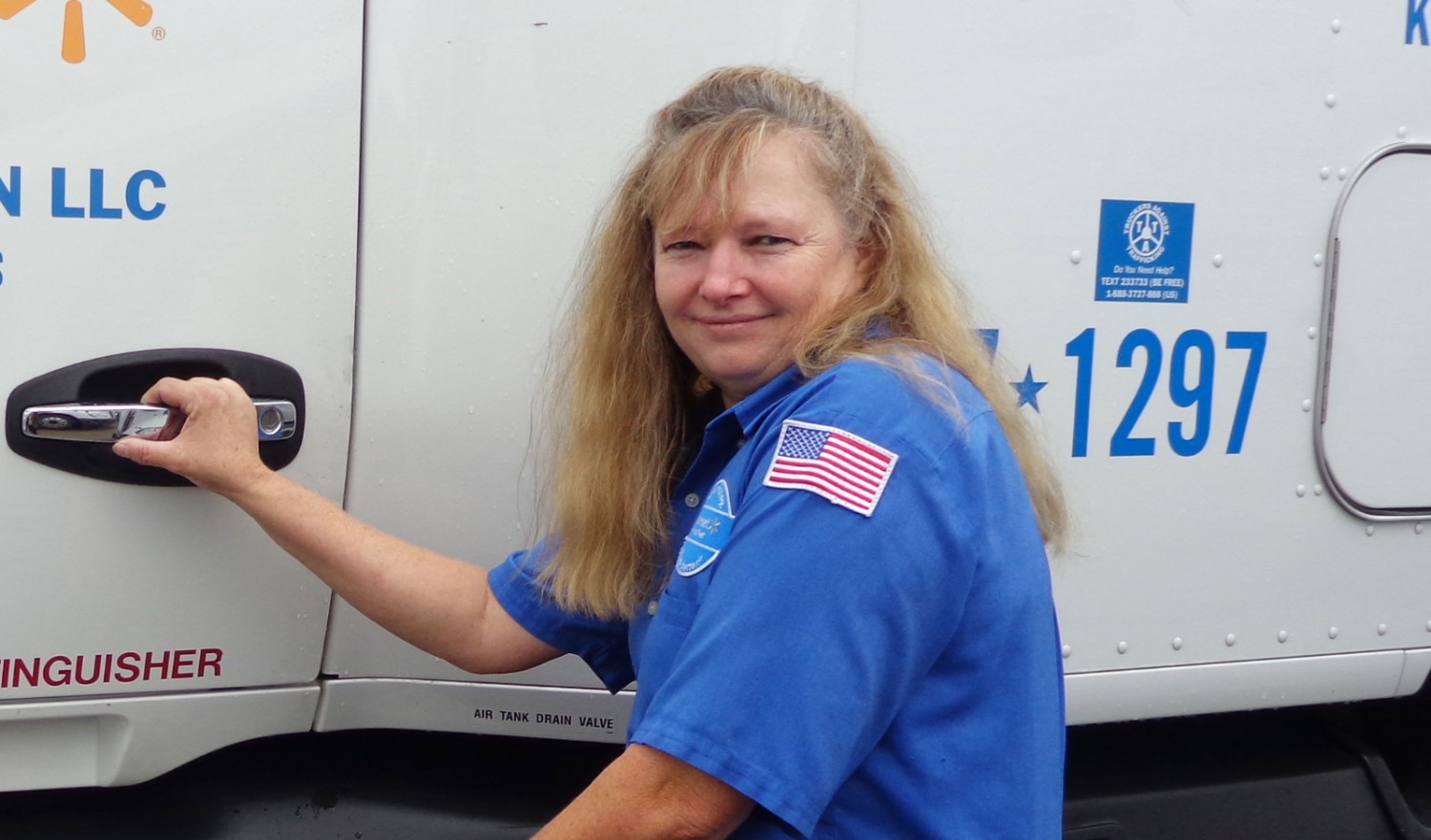 Anita (pictured above) worked for Walmart starting in 1996, first as an order filler in the warehouse and later as a driver coordinator. She left Walmart in 2010 after completing truck driving school. It would take her 10 years to rack up the miles and experience she needed to get hired at Walmart as a driver, but Anita says she kept her eyes on that goal.
"That was my intention, even if it took me 10 years," she says. "And sure enough!" Anita just rejoined Walmart in 2021 and now drives out of DC 6801 in Bentonville, Arkansas.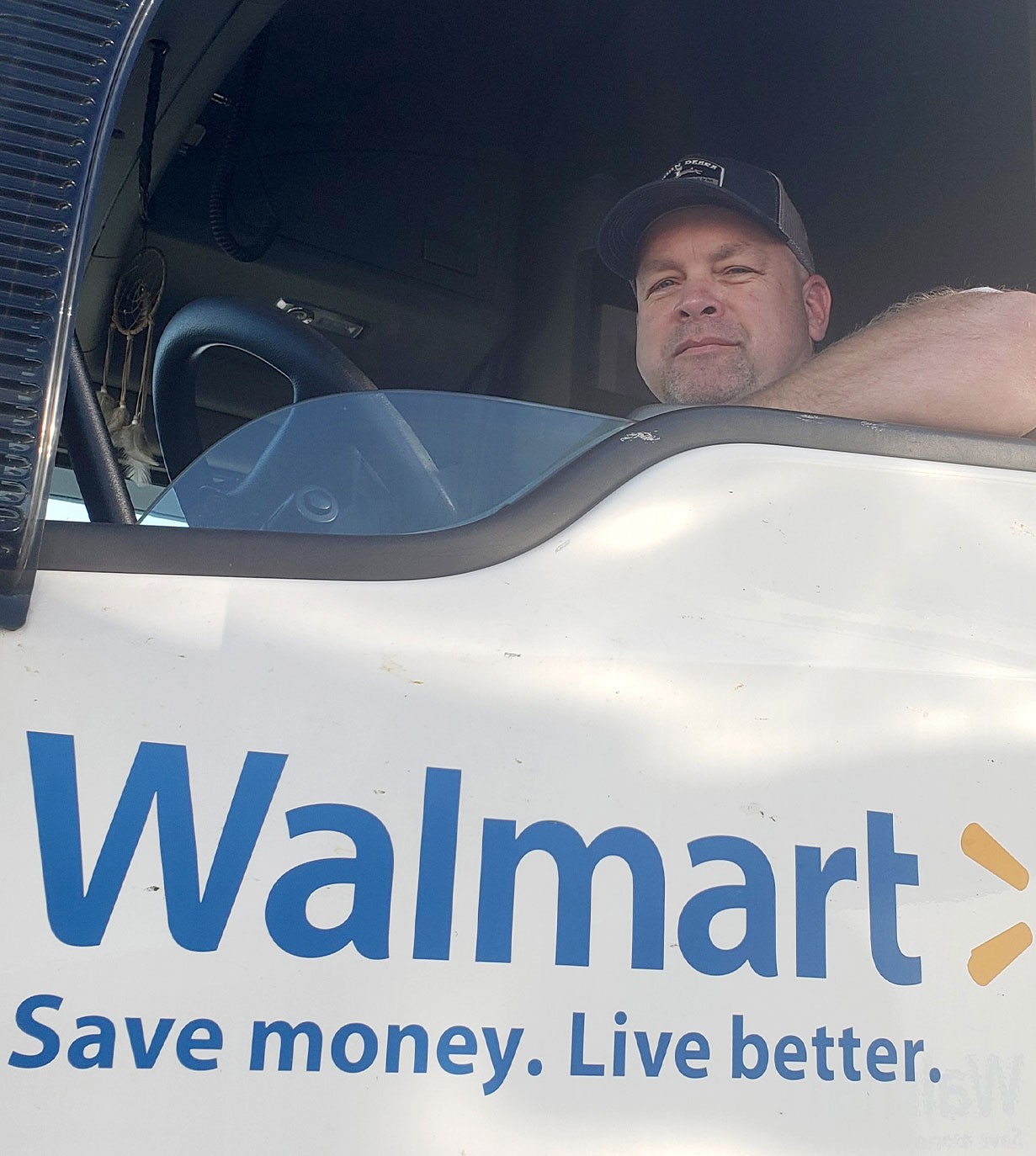 Rodney (pictured above) started working for Walmart in 1992, putting in time in the warehouse and the truck shop. In 2003, he bought his own truck and trailer and went out on the road. "I needed to get my miles before Walmart would hire me as a driver, and that's what I did," he explains.
He returned to Walmart in January of 2019 and is driving out of Ocheleta, Oklahoma. "I wanted to drive for one of the best truck driving companies," Rodney says. "They pay good, and they treat their drivers good."
3 Questions
Do you have a favorite destination on the road?

Anita: I just like the countryside on the back roads... like the hay bales in the summertime and frost in the fall. I like to get up and watch the sun come up as I'm driving. So, I usually get up pretty early and go.
Rodney: I like to run to Wichita, Kansas. It's all open. During the daytime it's pretty. And it's easy running and no traffic.
What do you do to unwind after a long day driving?
Anita: I do a lot of research on the phone, and I've got a couple of games that I play.
Rodney: I like watching racing videos and farming videos on YouTube. I'm pretty boring.
What do you do to stay healthy when you're on the road?
Anita: You don't have to eat right all the time, but you need to eat right at least 50% of the time. I drink a lot of fluids. And I usually get out and take a little walk, whether it's into the Walmart store that I'm parked at and walking around looking at stuff, or sometimes when I go get something to eat.
Rodney: I usually walk the parking lot some. On the weekends, I have some acres and cows, so that keeps me busy.
Between September 11—17, 2022, we're celebrating our Drivers and Techs. Watch for more stories about the amazing associates who do more than deliver every day!