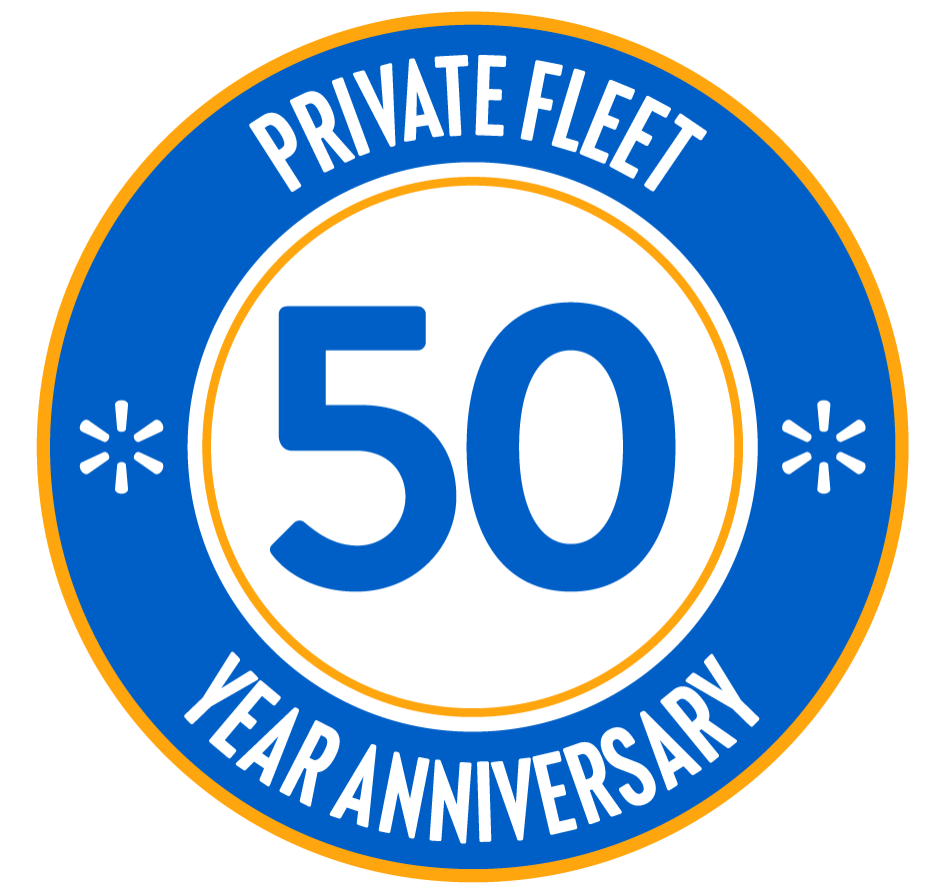 Walmart's technicians work behind the scenes to keep the wheels turning and products moving. 
Behind the fleet of drivers and trucks that keep Walmart and Sam's Club stocked with merchandise is a fleet of technicians that keep those trucks in tip-top shape.
Jacob Gernetzke (pictured below) is a shop area manager at Truck Maintenance Garage (TMG) 7755 in Gas City, Indiana. He started off as a technician in Beaver Dam, Wisconsin, at TMG 7739 about eight years ago.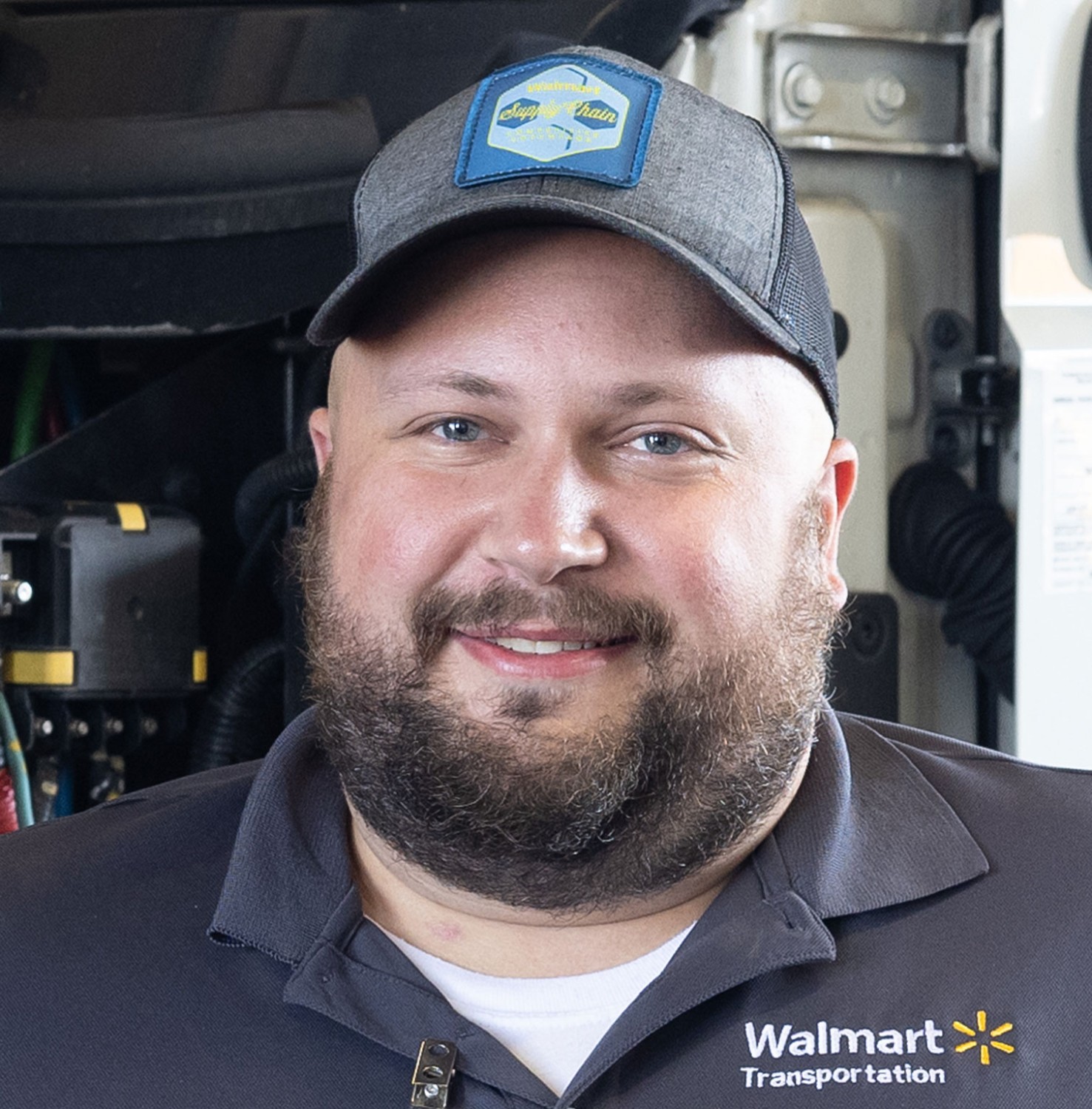 Today, Jake manages four to six technicians who service 20 to 25 trucks and 20 to 25 trailers every day. "I try to look at it like they're our customers," Jake says. "The drivers, the warehouse and the stores are all our customers, and we need to service the customer. So we try to take care of them the best we can. Anything we can do to make their day go a little smoother, or make their job a little easier, we try to do."
He and his techs call themselves the Gas City Gearheads, and they pride themselves on being, well, gearheads! They focus on preventive maintenance—doing that regular upkeep that keeps a truck or trailer in good condition. Pictured at the top of this page are a few of the Gearheads (from left to right): Korie Corson, Shaun Dmyszewicz, Michael Elliott, and Jacob.
"In a perfect world, we don't want to bring it back into the shop until it's due for the next service," he explains. "We try to make sure anything that could be an issue down the road is taken care of. That way it doesn't break down on the road for the driver."
Jake got his start working on engines long before he joined Walmart. In fact, he says he's a "third-generation mechanic."
"My grandpa on my mom's side was a heavy-truck mechanic, and then my grandpa on my dad's side was a mostly small-engine and automotive mechanic," Jake says. "And then my dad is also a small-engine automotive mechanic. So it's been something I've grown up with my whole life."
Jake did not originally plan to become a technician, though. After graduating high school, he got a commercial driver's license. But because of regulations, he couldn't take jobs that took him out of the state of Wisconsin, where he lived then, until he turned 21. There wasn't much work driving in-state, so he got a job working in the shop of a private trucking company.
His plan was to transition back to driving when he got older, but he ended up "falling in love" with this side of the industry. Since starting his career, Jake has received a master tech certification from National Institute for Automotive Service Excellence, as well as an L2 (Electronic Diesel Engine Diagnosis Specialist) Advanced certification.
Jake is now pursuing a bachelor's degree in business management and leadership, using Walmart's Live Better U program, and expects to graduate in 2023.
"I had thoughts about going to school after high school, but I didn't really have a way to pay for it and didn't want to take on the debt," Jake explains. "I knew when this program came out that it was my chance, and it was too good to pass up."
As a shop manager, he works less on trucks and trailers now, pitching in only when things get hectic. He spends more time managing, which has its own benefits. "It's rewarding getting to help others and mentor our techs, and my management position has given me a really good opportunity to do that," he says.
"I like the leadership aspect of it. I think the mentorship and the leadership I received when I came here is just extraordinary, and I feel with this role that I get to give that back."
Between September 11—17, 2022, we're celebrating our Drivers and Techs. Watch for more stories about the amazing associates who do more than deliver every day!