Undies Made with the Earth In Mind
Somewhere in Brazil, a farmer is growing pieces of your next bra.
Kindly is the newest line of sustainable intimates available exclusively at Walmart. Created in partnership with Gelmart International, the brand uses recycled and plant-based materials to create cute, comfortable styles at accessible price points.
Undies made with plant-based materials might not sound like a huge deal, but lingerie typically relies on a lot of synthetic fibers. When not recycled, synthetics can have a poor environmental footprint, in part because it takes a lot of energy, water and chemicals to produce them. Plus, materials like polyurethane don't biodegrade the way natural fibers (cotton, wool, etc.) do, leading to tons of waste.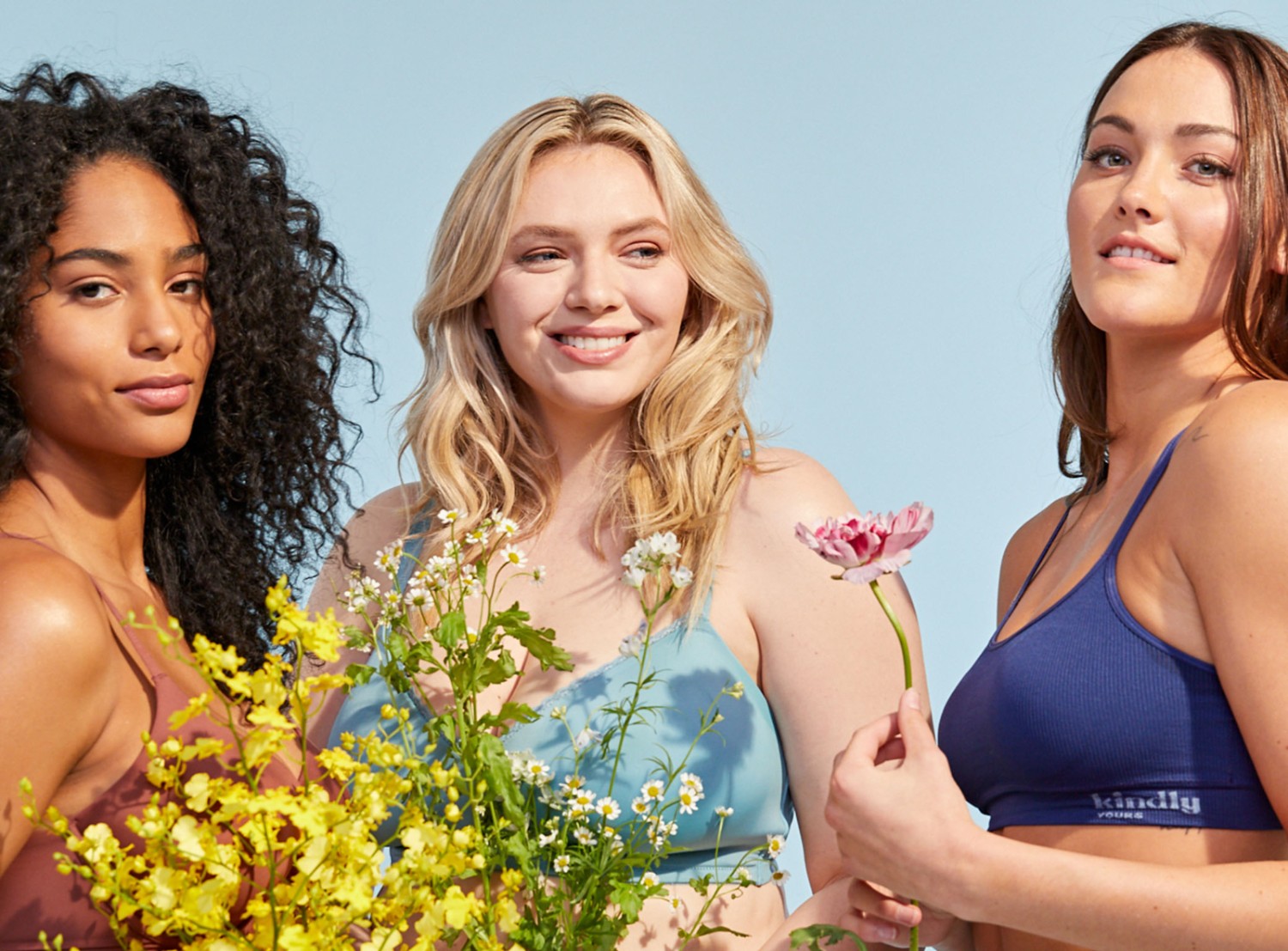 "We wanted to offer a line of intimates made with the planet in mind," says Berch Schultz, vice president of Merchandising. "But we also wanted it to be good for the customer and her wallet."
But here's the coolest part: Gelmart pioneered technology for a bra cup made of 80% Brazilian sugarcane. With nearly 90% of the remaining bra made from recycled fabrics, this more sustainable bra cup is an innovative product you won't find anywhere else.
"Gelmart worked tirelessly to engineer a game-changing innovation for the intimates category that provides our customers a groundbreaking bra cup made from sugarcane," says Denise Incandela, executive vice president, Apparel and Private Brands.
What's more, the items are available at affordable price points—under $15. The line includes bras, bralettes, thongs, briefs and boyshorts. The line offers sizes 34A to 40DD and up to 3X. By the end of September, the line will be available in 3,100 stores and on Walmart.com.
Walmart will continue to innovate in the intimates category and across apparel, so customers can choose clothing they feel good in and good about.