After 50 years in the jewelry department, Charlene Wartchow retires from Walmart.
For 50 years, Charlene Wartchow has been watching over the jewelry department at Walmart Store 231 in Ada, Oklahoma. She says she's seen her share of proposals—sometimes people get down on one knee right there in her department.
"I like to see the couples together, and the older people buying their 50th wedding anniversary ring." Recently a couple came in to pick out anniversary rings for each other and asked Charlene to take a photo of them together. "They bought quite a few rings over the years."
Charlene has been at the store ever since Walmart came to Ada in 1971. She had been working at the Gibson's in town when Walmart bought it, and she quickly found a new job in the jewelry department. At the time, Charlene was a 33-year-old mother of three. She and her husband had just bought 350 acres of land in Ada, where they planned to live and keep cattle.
Over the years, the store has relocated twice in Ada, becoming bigger each time. Charlene says she's been through several remodels as well, and served as department manager for about 10 years. "I've opened up about four different jewelry departments," she explains.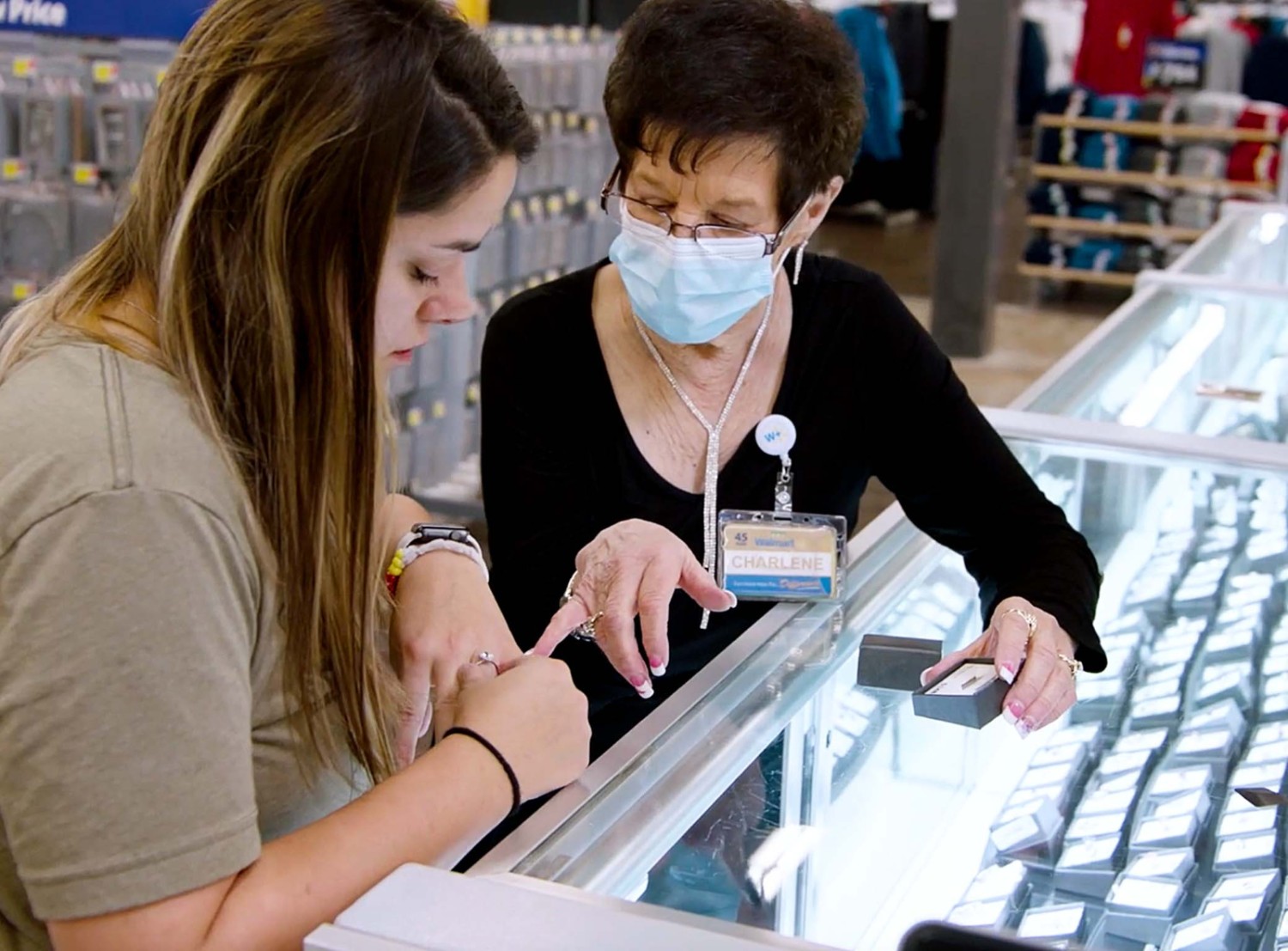 One career highlight was a grand re-opening ceremony for the current superstore in 2018.
"We had a DJ, and all these people came," Charlene recalls. Everyone got to watch Charlene, the store's longest-serving employee, cut the ribbon with a giant pair of scissors.
Charlene says she's enjoyed her decades in the jewelry department, putting away the jewelry, helping customers and watching the different styles come and go. Up until just a few months ago, she was working full time.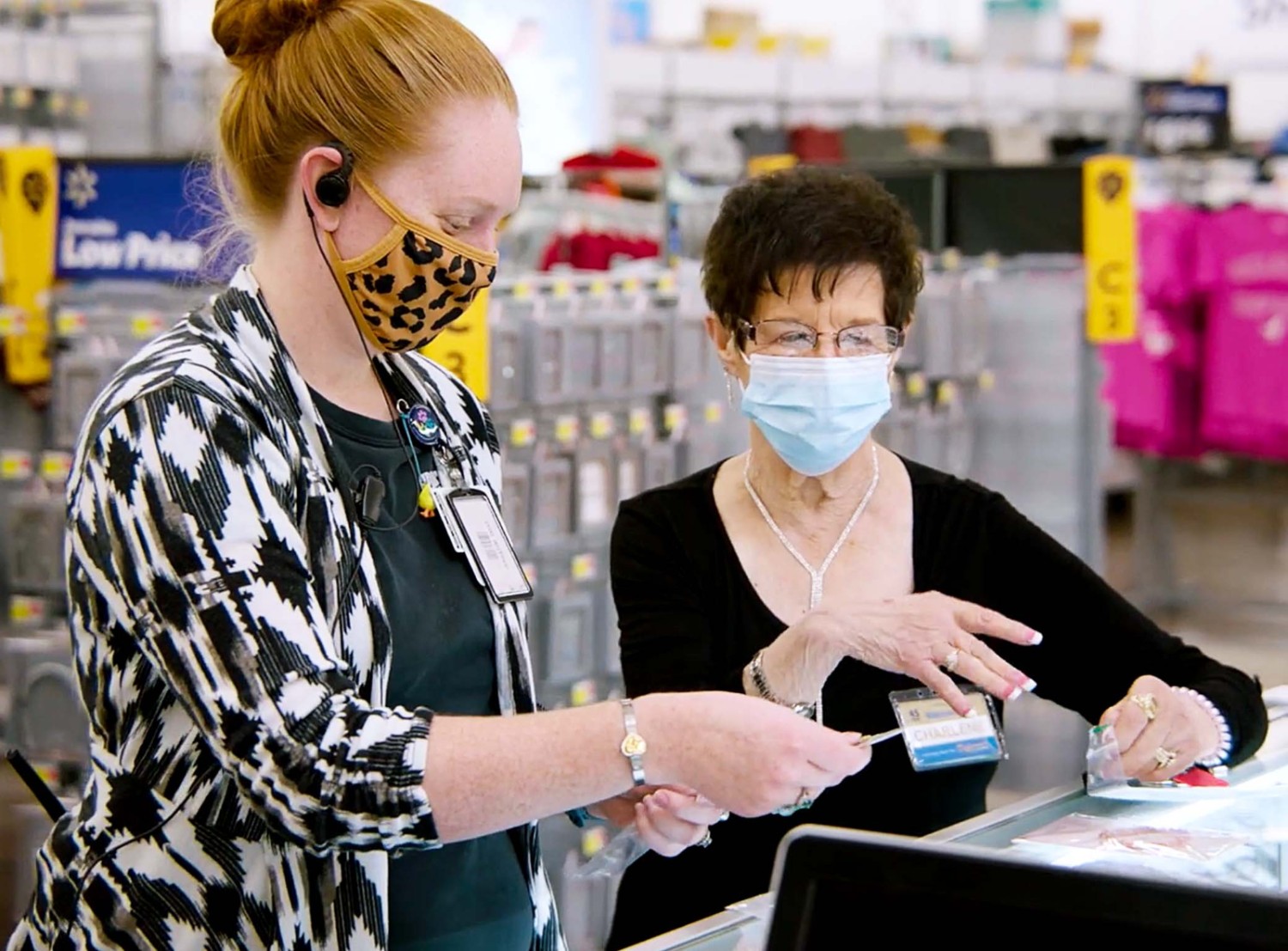 At age 83, Charlene admits she's worked longer than many. But Walmart kept her busy and fellow associates feel like family. 
"She has taught me so much—about jewelry and about life!" says Tammy Willis.
On Oct. 4, her 50th anniversary, Charlene plans to retire. "That will be my last day," she says. "My sisters have been at me to retire for about five years. I made up my mind I would, but I wanted to make it to 50."
"She is an inspiration. She exemplifies what Walmart associates strive to be like. She's retiring at the top of her game," says Store Manager Jason Melton. 
Charlene says she's looking forward to doing some trips with her sisters—they already have a trip planned to Branson, Missouri—and spending more time with her grandchildren and great-grandchildren.
In the words of Ada associate Tina Davis, "Charlene, you have our hearts, and we will miss you!"
Listen for some of Charlene's favorite songs on Walmart and Sam's Club Radio on Monday, Oct. 4. And be sure to check out Charlene's playlist!