Tips for supporting students as a new school year begins.
Going back to school can be hard for some kids even in the best of years. At the start of the 2021/2022 school year—more than 18 months into the COVID-19 pandemic—it's an even bigger challenge for many.
Some children haven't been in in-person classes for over a year. Others are going back to new or different rules. Any of those circumstances can make kids anxious.
Parents and caregivers "have a complicated mission dealing with all this anxiety and uncertainty: reassuring children that it's safe to be away from them, while also encouraging them to be careful and preparing them to be flexible in case the situation changes," says the Child Mind Institute, an independent, national nonprofit dedicated to supporting the mental health of children and families.
Looking for tips to help the students in your life? We've gathered three ways to support children during back-to-school season.
1. Talk it out.
The American Academy of Pediatrics (AAP) says kids are often unsettled or frightened by new experiences, whether it's a new school, a new classroom, a new teacher or new situations.
"If your child seems nervous, it can be helpful to rehearse entry into the new situation," the academy says.
The Child Mind Institute says parents can remind kids that lots of people are anxious on the first day of school. "The knowledge that he is not alone in this experience will help your child feel he's being heard and understood," the institute suggests.
The AAP explains that asking kids to talk about what they're worried about can help them problem-solve ways to make the situation more comfortable.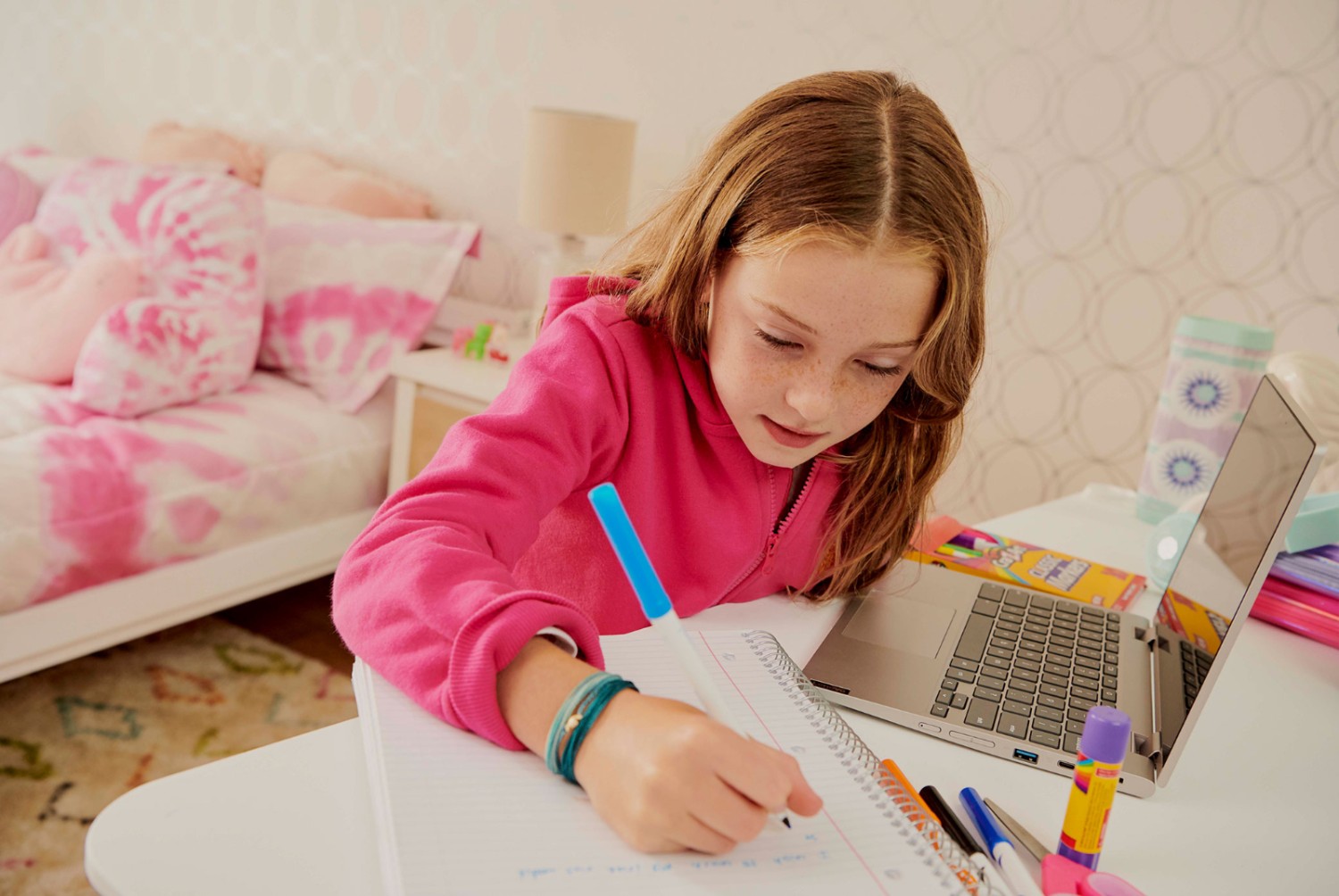 2. Stay calm and positive.
It's natural that kids might be anxious about going back to school because of the pandemic.
"If your child is telling you that they're worried or having those negative feelings, you want to validate that and let them have some space to express that. But you don't want to feed it too much and you want to help them think of something they can do about it," shares Jennifer Louie, PhD, a clinical psychologist at the Child Mind Institute.
It can also help to talk up the positive aspects of their new situation, says the AAP. If kids are going back to school, remind them of things they've enjoyed about school in the past.
If kids are worried about being away from their parents, Dr. Louie says transitional objects—something small from home that they can slip into their pocket—can provide reassurance. This approach can help younger kids feel connected to home when they're away.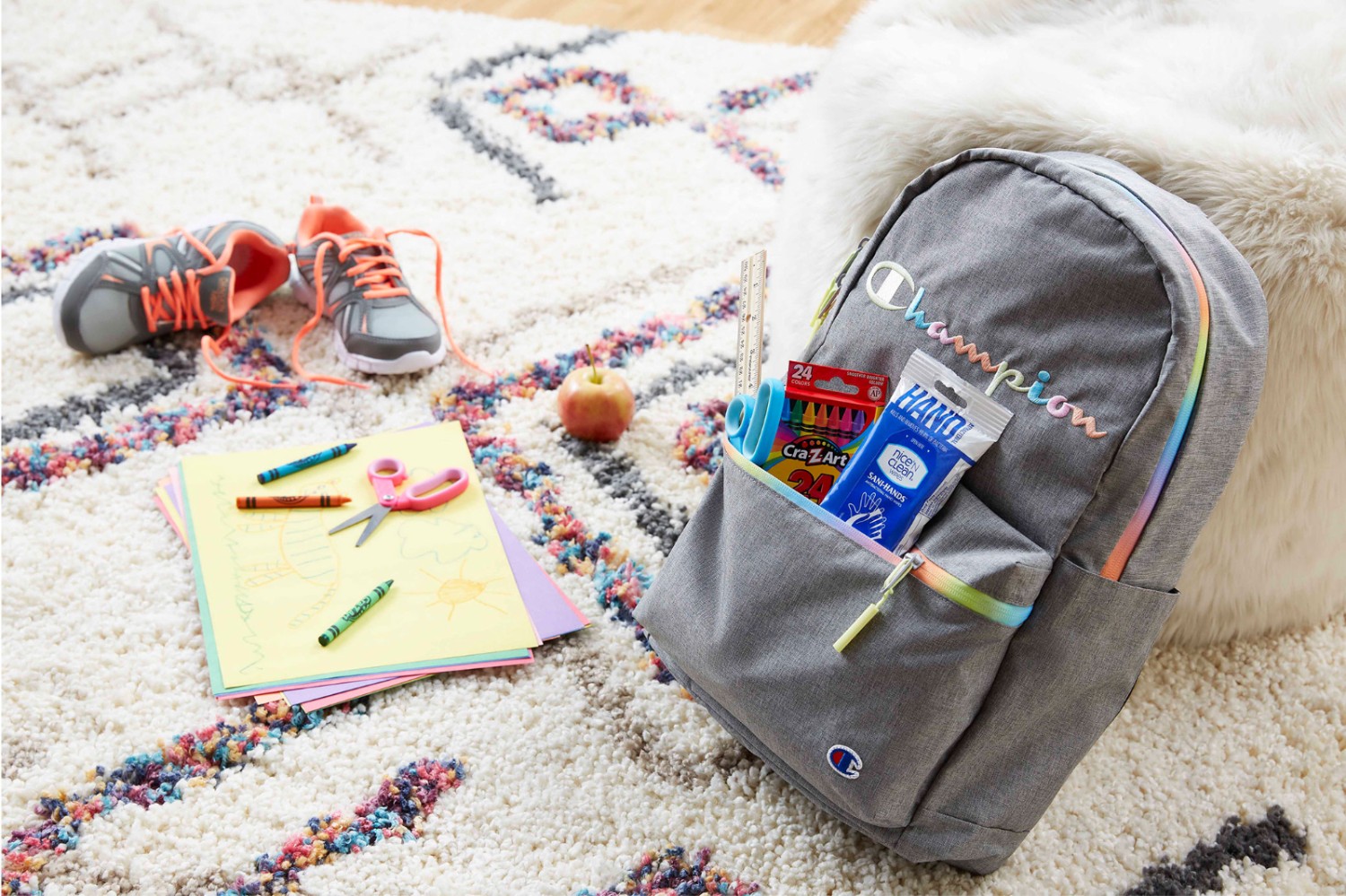 3. Establish a new routine.
The AAP recommends caregivers get kids physically ready for a new school year by transitioning to the school schedule early. That way, your household won't be adjusting to a new bedtime or wake-up time right when school starts.
"Insufficient sleep is associated with lower academic achievement in middle school, high school and college, as well as higher rates of absenteeism and tardiness," the academy reports. The best amount of sleep for most younger children is 10 to 12 hours per night, and for adolescents (13 to 18 years of age) is 8 to 10 hours per night, according to the AAP.
The Child Mind Institute suggests discussing the new routine ahead of time. "Provide your child with simple, well-defined and easy steps for her routine so that she has a clear idea of what you expect and so that it's easy to follow along with you," says the institute.
No matter how your school year starts, caregivers may want to prepare their kids for the idea that changes happen, says the institute.
"Since there is a possibility that children who start school in person may be expected to switch back to remote learning, at least for some periods of time, it's helpful for kids to know that you're prepared for changes that may occur," says the institute.
If kids are struggling long-term—for weeks, not days—with the transition back to school, consider talking with your child's teacher, school counselor, or nurse. Or check in with your child's doctor.
Walmart and Sam's Club associates can get ideas for prioritizing the well-being of themselves and their families here.
SOURCES:
» Safe Schools During the COVID-19 Pandemic [Healthy Children]

» Mask Mythbusters: Common Questions about Kids & Face Masks [Healthy Children]

» Back-to-School Anxiety During COVID [Child Mind]