Now you can recharge and refresh the sustainable way.
For many associates, the break room is an oasis inside a busy day. "The break room provides an escape for 15 minutes to an hour," says Matt Tracy, a people lead at Store 2745, a Neighborhood Market in Fayetteville, Arkansas. "It's a time for associates to recharge, and it's a place for conversations that wouldn't happen on the sales floor."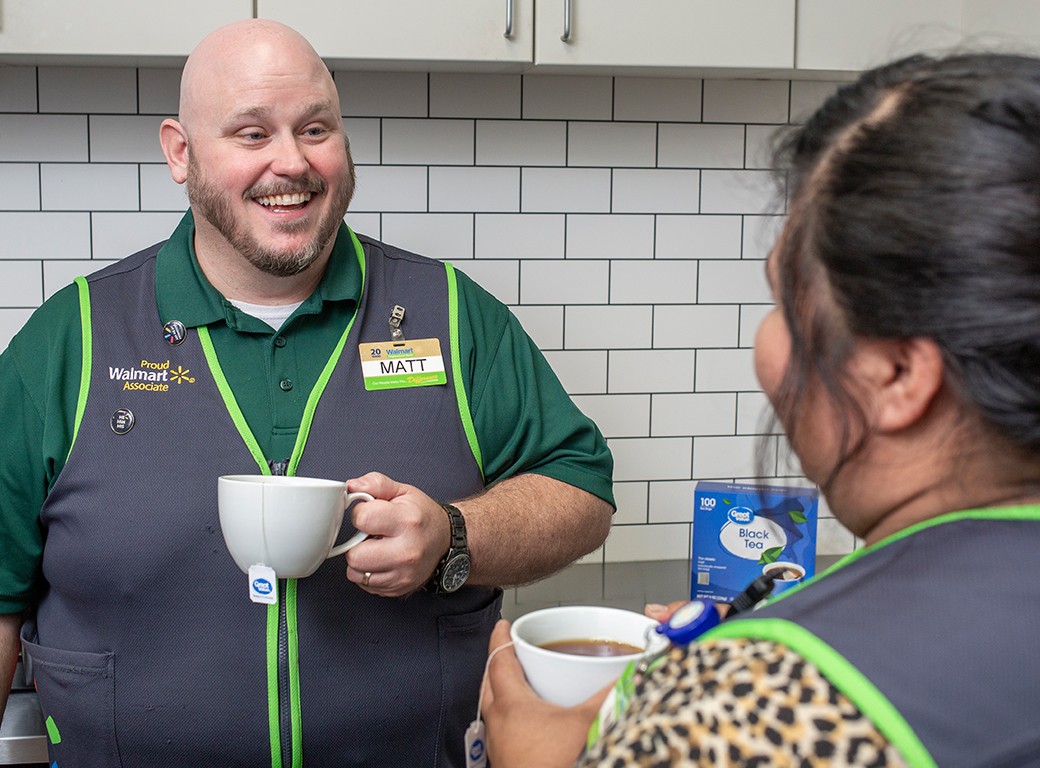 Matt has been with Walmart 21 years, and he says his goal is to "leave the company better than I found it." He wants to have a positive impact on every associate he meets and every facility he supports. "You get to know associates and their families, listen to them talk about the good and the bad."
Matt's colleagues have also had a positive impact on him. For example, in a previous role, one of Matt's colleagues was the dad of a child featured in Children's Miracle Network (CMN) Hospitals campaign. Matt learned so much about the joy CMN Hospitals bring to children undergoing medical treatment. Enriching relationships like the one Matt describes are what the break room is all about.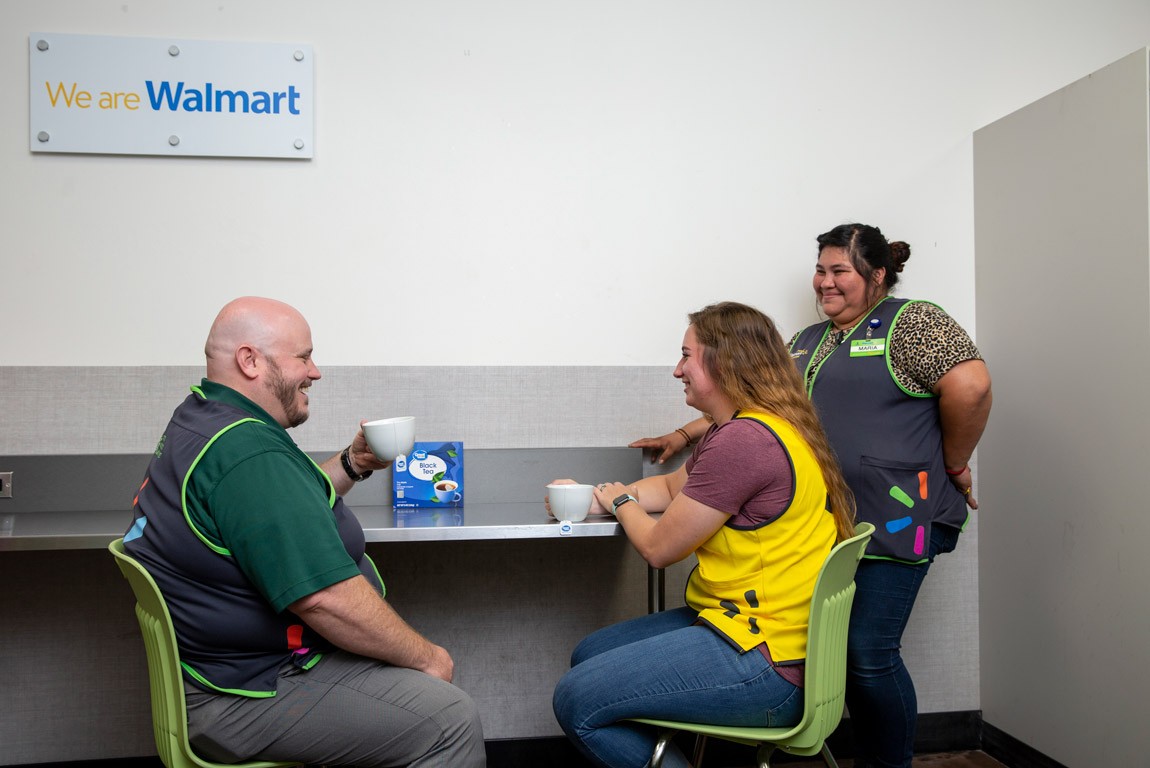 Of course, the break room is also a great place to indulge in a cup of tea.
Matt and his wife, Rachel Tracy, also a Walmart associate, are big tea drinkers. Matt prefers his Great Value black tea iced, while Rachel drinks green tea and sometimes herbal tea as well. "Great Value teas have a really developed flavor, and of course you can't beat the price."
What's more, Great Value's traditional black and green teas are now certified sustainable through the Rainforest Alliance. This means that three pillars of sustainability are being met: social, environmental and economic. The Rainforest Alliance evaluates farms based on these pillars and provides training to farmers so they can continue growing their skillset.
Matt and Rachel are parents of a one-year-old son, Hank. Matt says since Hank was born, things like farming conditions and concern for the environment have a renewed importance to him. "It makes me feel good to know that the company is doing the right thing for the earth and the next generation."
Just like Matt, we want to continue to make a positive impact and leave the planet better than we found it.