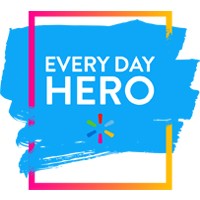 Kevin Gaines, who rose from overnight stocker to store manager, says associates should "never give up."
Kevin Gaines, store manager at Store 6323 in Gulfport, Mississippi, is so passionate about his Walmart career that he wrote a book about it: Ext. 170: My Journey of Sacrifice, Heartbreak and Triumph from Stocker to Store Manager!
Kevin got his start as an overnight stocker as he worked his way through college. He gradually climbed the ranks, landing in his current position in 2015. As he approaches his 20th anniversary with Walmart in September, Kevin shares how his team weathered the pandemic, how he helps Walmart connect with the local community and his advice for up-and-coming associates. Here's what the Waynesboro, Mississippi, native had to say.
Q: Tell us about your philosophy on life and work.
A: Regardless of where you come from or what you look like, any current or future associate can achieve their dreams right here at Walmart.
Q: How did you help spread joy to your team during the COVID-19 pandemic?
A: The COVID-19 pandemic opened a new set of challenges for our community, our store, our nation, along with the rest of the world. My team weathered the storm, rose to the occasion, and delivered outstanding results. Spreading joy during a COVID year also posed a new set of challenges. In order to ensure my team delivered, I took every opportunity that I had to recognize their contributions to both our store and our company. Whether it was a simple thank-you note or a social media post, I made sure my associates knew how much they were appreciated. We celebrated store achievements and milestones during Thank You Thursdays.
Q: You've talked about encouraging associates to have a "Mamba Mentality," referring to athlete Kobe Bryant's book about his life and career. What does that mentality look like for Walmart associates?
A: I encourage my associates to become the best version of themselves. I encourage them to learn new tasks and to garner constructive feedback from their supervisors. My associates are very competitive, so I challenge them and they challenge me! Ultimately, in the end, the customers win!
Q: You've been an active member of the community, including by serving on the board of directors for the Rotary Club of Gulfport-Orange Grove. How do you integrate yourself and your team into the communities you serve?
A: Serving our community has been one of the most rewarding things I have had the privilege of doing during my time with Walmart. When I became store manager, I wanted to establish and maintain a culture of serving along with my associates.
Prior to the pandemic, my team and I took every opportunity we could to go out and serve, including serving lunch for those in need at our local food pantry, Feed My Sheep, and participating in the annual Kids with Disabilities 5K Run. We serve seniors from all over the Gulf Coast during Mardi Gras Mamba. What I enjoy about serving as store manager is that my associates want to serve with me!
You can learn more about Kevin's journey from his book, available at Walmart.com.
Between July 22 and August 18, look out for more stories about growth, giving and getting it done!