ESG IRL: What the Environmental, Social and Governance Report actually means to you.
Our environmental, social and governance (ESG) reporting outlines how Walmart creates value for business and society by supporting our customers, associates, communities and the planet. Walmart has reported on a wide range of ESG issues since 2005.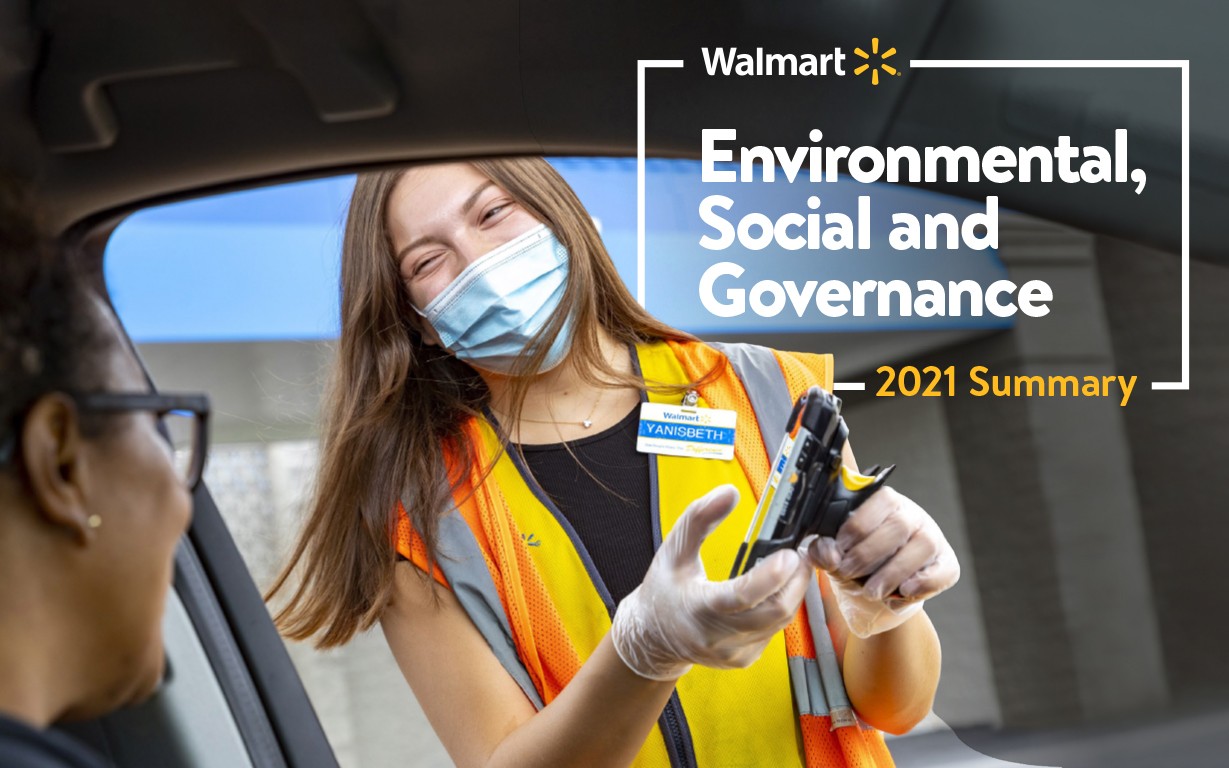 It's not light reading. But the ESG Report is an important outline of the things Walmart does to create opportunities and tackle challenges, large and small. We asked some of our associates to help break it down and explain what ESG means, IRL.
 
You did amazing things during the COVID-19 pandemic. Walmart associates not only grew during COVID-19—they shined. You worked to grow Pickup in a matter of months, facilitated COVID testing and vaccinations, and kept serving our customers despite everything else.

We hired 500,000 new associates during COVID, like Shelby Minor (pictured below) from Store 1370 in Bullhead City, Arizona. Shelby started in March 2020 as a temporary associate, but was moved to full time after her store manager recognized her work ethic and willingness to learn. She's since been promoted, twice, first to a team lead and now a digital coach. Careers can start when you least expect them.
You're taking advantage of the opportunities all around you. Last year, 300,000 associates were promoted to roles of greater responsibility and higher pay. Why? Because you're taking the time to learn the business, learn about yourselves and grow at each opportunity.

Take Roshan Budhathoki (pictured below), for example. He used Live Better U to further his own education, and it payed off. "On the career side, I've become better at handling projects now, thinking about risk mitigation, planning ahead, using different techniques to make projects more efficient and effective," Roshan says. "Learning and implementing what I've learned in my day-to-day responsibilities at Store 1185, I was able to get promoted as a coach in October."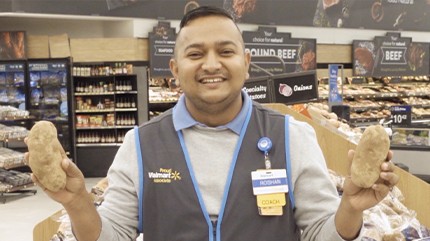 You're helping to prioritize diversity and build more diverse stores. We're working to build a Walmart that looks more like the communities we serve, and this past year, 55% of new hires in the U.S. were people of color and 49% were women. Our associates are at the core of that effort.

Consider Naomi Bryan, from Store 2920 in Orange Park, Florida. From her start seven years ago as an overnight stocker, to her recent promotion to an overnight coach (congratulations, Naomi!), she's always believed more diverse stores make a better Walmart.

"Being from Hawaii, I'm very familiar with not only living in a highly diverse and multicultural environment, but working in one as well," Naomi says. "As Walmart works to create more diverse teams of leaders in our communities, it plays a key role in strengthening the well-being and morale of our associates, heightening productivity and enhancing our customers' experiences as well."


You're working in stores that help pave the way to a cleaner future. Our stores are moving toward a regenerative future, and you're a part of that. Did you know we have more than 550 onsite and offsite renewable energy projects, across eight countries, that are actually helping add renewable power to the grid? And 36% of our own energy needs are now being met by renewable energy.

Joby Carlson is a Director of Global Sustainability, who understands how small changes can have huge impacts.  "Our associates do their part by helping to use energy wisely," Joby says. "A bunch of small things, like turning off lights when not needed or closing dock doors and cold storage doors adds up to huge energy savings."


Products you care about are being sourced more sustainably. 
We're working toward sustainably sourcing key products, like coffee, which benefits not just our customers, but the planet. AJ Craddock (pictured below) is a store manager at Store 5820 in Middleburg, Florida, and an avid coffee drinker. She understands that sustainable sourcing is important not just for our stores now, but in the future, too.

"As leaders in the retail industry, it's important to me that Walmart and its subsidiaries focus on longevity to meet the needs of our customers without compromising our future generations," AJ says. And we agree.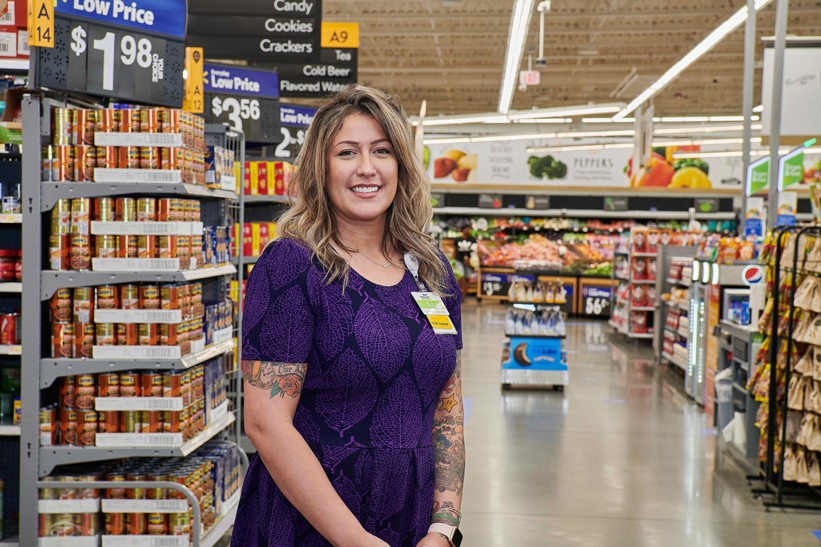 Each year, each day, the success of our business comes down to the work our associates do. The annual ESG Report represents the work we all do, together, to create value and make a difference for people, communities and the planet.