Congratulations to the team in Barbourville, Kentucky: 2020 Division 1 Store of the Year!
When store manager Toshua Harrell learned her Walmart Store 1189 in Barbourville, Kentucky, had won Division 1 Hometown Store of the Year for 2020, she burst into tears. Then, she and senior vice president of Southeast Operations David Redfield went to tell the team of associates the news, and she cried more.
"I was just astonished," Toshua says. She knew they were in the running for Hometown Store of the Year for the region, but then Store 1189 won best Division 1 store for the entire South Business Unit…and for the whole company! "I didn't even know there was such a thing!"
The award feels particularly sweet coming after a challenging year, when the pandemic made life at work and at home a little harder for everyone.
Toshua says communication was key in helping associates cope with changing rules and customer needs. "We told them, we're all in this together. We're going to get through it." Now, she says, "We got through it, and we got Hometown Store of the Year!"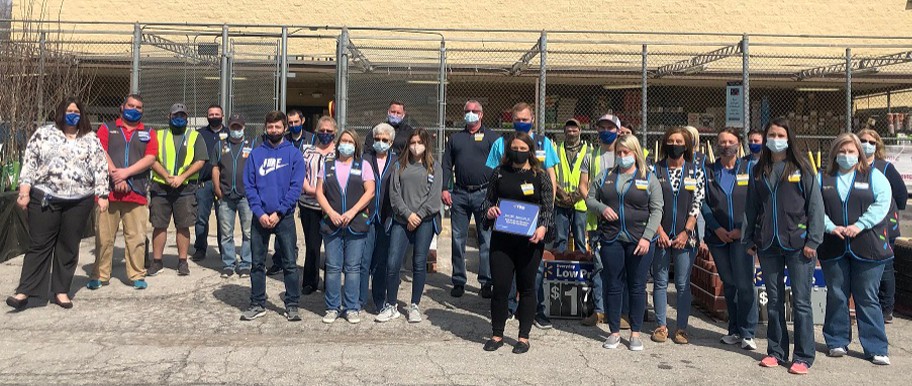 Besides two plaques—one for the South Business Unit win and one for the company-wide win—Store 1189 also has a big banner on the front of the store proclaiming their status and a new watercolor painting of the store to hang inside.
Associates were rewarded with a steak dinner and special pins. Team members also received cards signed by Toshua thanking them for their service.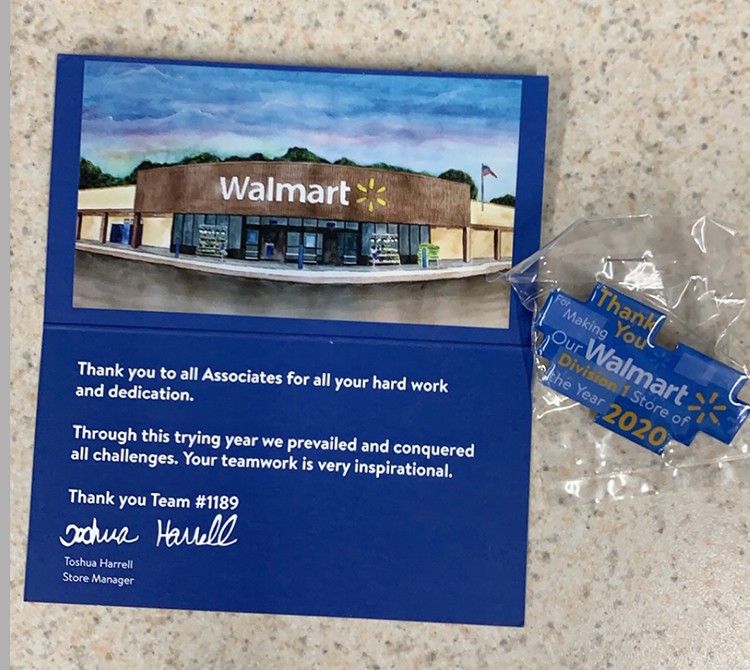 Toshua says the associates at Store 1189 are known for being close-knit, friendly and helpful.
"A lot of our customer surveys state how friendly our associates are," she says.
As store manager, Toshua makes sure associates know when a customer compliments them. She believes that kind of acknowledgment builds up the team and encourages good customer service.
"If we have happy associates, we have happy customers," she believes. Employee satisfaction "bleeds out into the way they treat their customers."
Toshua, a Walmart associate for 22 years, has been the store manager for Store 1189 for 19 months. She says Barbourville is a small community, with just the Walmart, a Save-a-Lot and an IGA. Associates are often neighbors with their customers and treat each other like family.
"It's a great store, with great associates, and I feel like we've accomplished a ton in 19 months," she says. "It's been awesome."
It seems others agree, Toshua! Congratulations to the entire team at Store 1189 for your  accomplishment!