Training paid off for the team that delivered life-saving care to associate Larry Gevert
Shannon Jaramillo is the assistant to the general manager at Distribution Center 6084 in Los Lunas, New Mexico. She is also on the Serious Injury Response Team (SIRT), a group of volunteers who are trained to provide first aid, CPR and life-saving care to associates.
"When you train for SIRT, you fully expect not to ever have to use it," Shannon says.
That changed on March 15, 2021. Dave Griego, an Environmental Health and Safety (EHS) area manager and SIRT member, got a call saying an associate had passed out in the warehouse. That associate was Larry Gevert. "When we met at the door, Larry actually collapsed into my arms," Dave explains.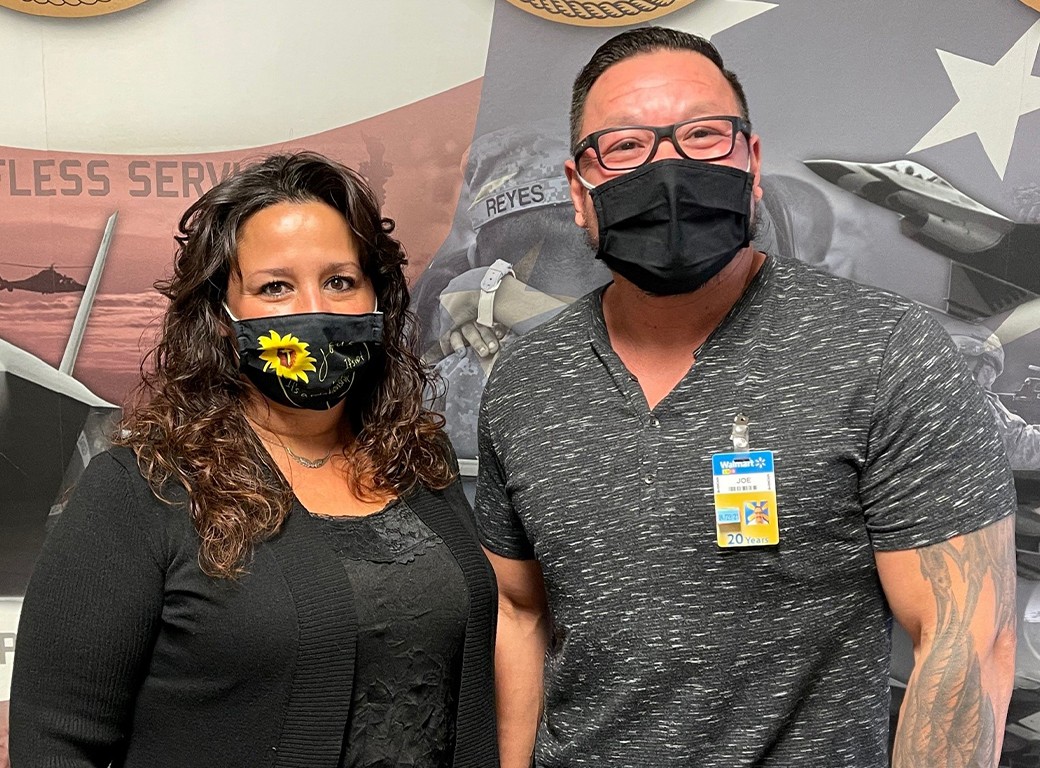 Dave called for other SIRT members—Shannon was already there—and requested somebody call 911. Joe Lucero (pictured above, right, with Shannon), EHS operations manager and SIRT lead, was also called.
Larry was unable to respond verbally. Joe checked for breathing. He noticed Larry's last two gasps as he struggled for air. Quickly, he located Larry's pulse, but then lost it. Larry's face started turning blue.
Joe's training kicked in: He sent Dave with his long legs, to run for the defibrillator and instructed Shannon to begin chest compressions. When Dave returned with the defibrillator, the team administered the shock, and kept up with their breathing and compressions.
The fire department arrived quickly, and for the next few excruciating minutes, they rotated in with compressions, breathing and monitoring.
But the monitor was silent—no heartbeat.
"We worked on Larry for about 15 minutes," Joe says. "The firefighter had just finished his chest compressions. I gave two rescue breaths—boom boom. And then I hear on the monitor beep. And then the firefighter continues with chest compressions and I hear beep. And another EMT tech there watching the monitor says, 'We got him. He's coming back.'"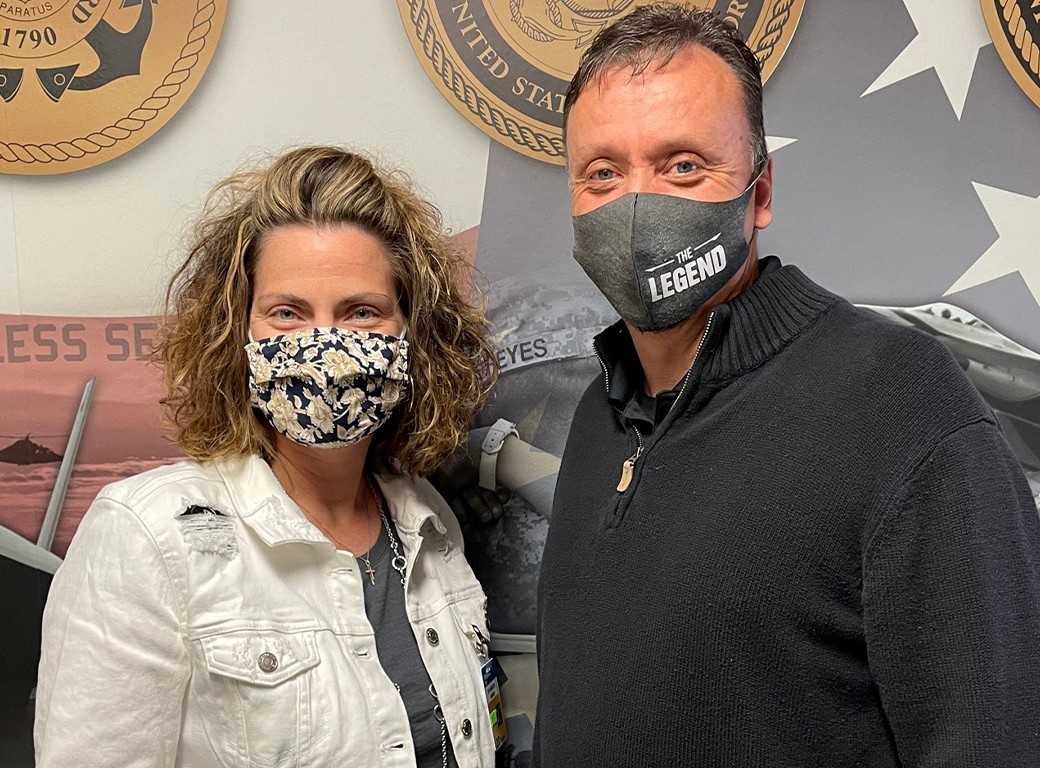 But there was no time to celebrate those beeps. The journey wasn't over: General manager Shannon Messer (pictured above, left, with David) followed the ambulance, but when calls found the associate's wife stranded at home, Shannon M. detoured to pick her up and bring her to the hospital.
That night was tough on everyone: Larry and his family, of course. The SIRT team. Everyone at DC 6084. But the next morning, they got the good news: Larry was doing OK.
When asked what they're grateful for, Joe, David and Shannon say: The other associates clearing the area to give privacy for the associate. Their SIRT training. And that God was present.
"At that point we needed everything," Joe agrees. "We needed God to be present, to help us not only help that associate but to help those of us trying to respond and stay calm and do the right things and make the right calls—to follow our training."
Since then, Larry has been recovering well. Larry's father came to the facility to pick up his truck and to thank everyone.
"This man hugged me for so hard and so long!" Joe says. "He said, 'Larry wants to meet you.'"
So after a few weeks, Joe and his wife went to meet Larry and his wife. "He's doing great," Joe marvels. "His wife said, 'Joe, the doctors specifically told me that the only reason he is still here is because he was able to get help so fast.' She said that the treatment that he got so quickly is what saved him."
Here's to SIRT members everywhere, and all they do! We hope Larry, and family, and everyone at DC 6084 continue to do great.