Get your degree for a $1 a day?! Yes, really!

KeyShaun Simkins remembers the first time he heard about Live Better University offering college for $1 a day. "I was a little skeptical," KeyShaun admits. "I've never heard of anything being $1 a day, especially college!" Think that sounds affordable? Now, the program is completely free!
Over time, the front-end team lead at Store 4206 in Augusta, Georgia, heard more about the program. "I really started to look into it," KeyShaun says. "I just told myself if not now, then when? Where would I get this opportunity ever again?"
He entered his information and got connected with a coach. And he learned that it really was exactly what it seemed: Walmart and Sam's Club associates can earn their high school diploma or college degree for only $1 a day through a partnership with Guild Education. No strings attached.
So KeyShaun got started. He signed on for three courses per session, though two courses are considered "full-time." Pretty soon, though, the pandemic caused many changes. Suddenly, he was not only restarting college, he was also working in a dramatically different environment.
But KeyShaun kept going. "A few people within my store took advantage of the opportunity, so I connected with them," he says. "We talked a lot, just to motivate each other."
The support of his teammates at Walmart has been tremendous, and the bond they forged is strong.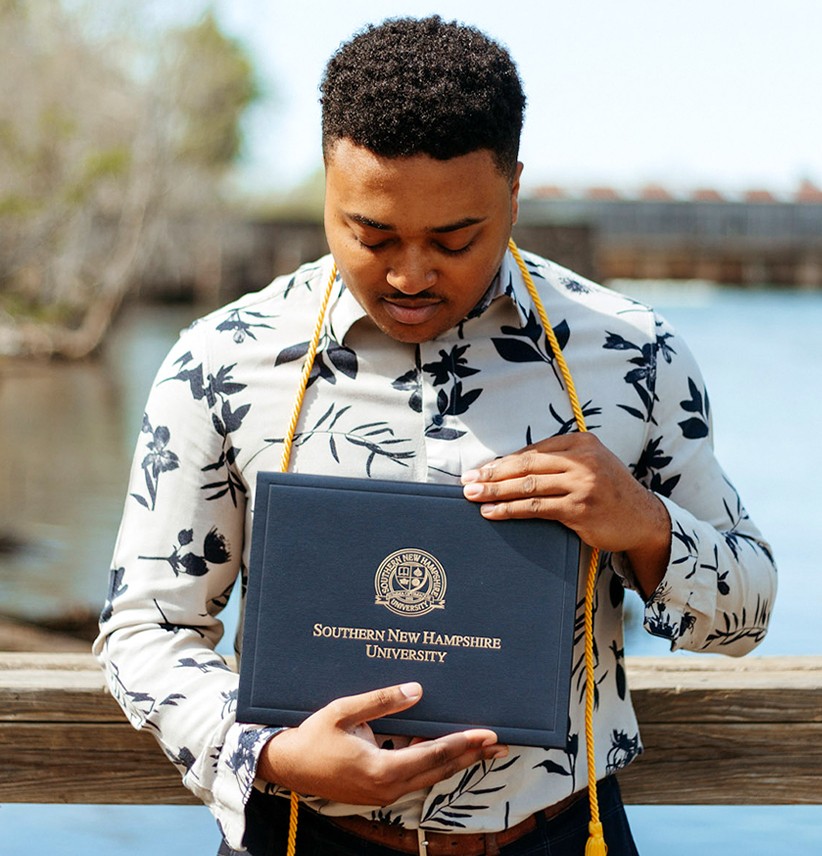 Today, KeyShaun's only regret is that he didn't start the program earlier. His advice for those interested in the program is to stay strong and don't give up.
"You can always get back up, keep going!" The whole experience has made him a very big fan of Walmart. "They invested in me and continuing my education," KeyShaun explains, "so I want to reinvest that into the company as well."
For KeyShaun, the hard work and learning have definitely paid off: He graduated on May 8, 2021 with a degree in Business Administration. Congratulations, KeyShaun!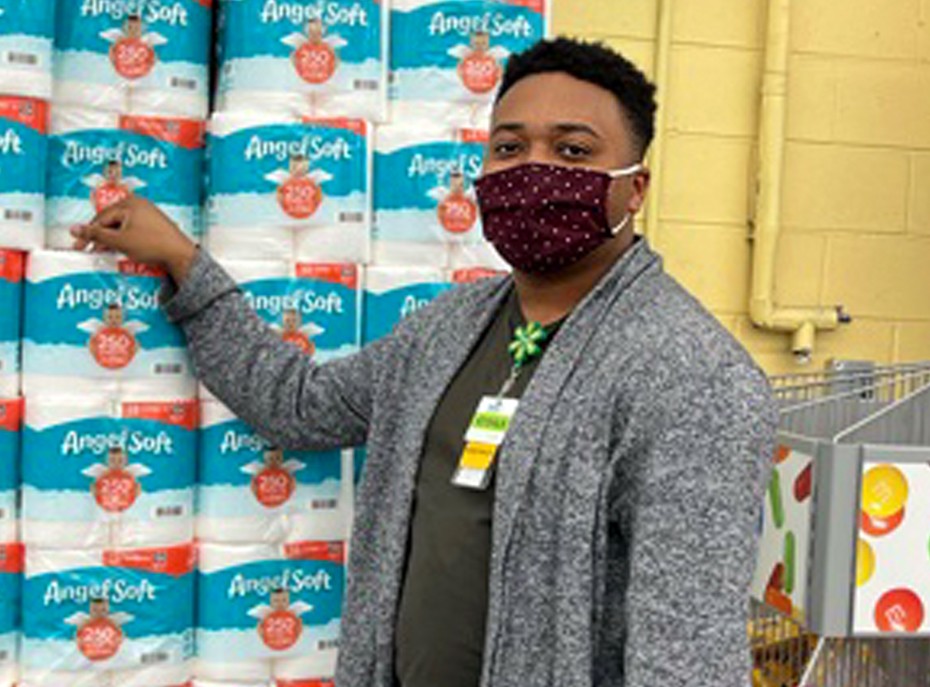 Ready to go back to school? You can apply for Live Better U programs online through the Guild Education website which can be accessed from OneWalmart > Me > My Career > Education Programs or LiveBetterU.com. Guild Education is our third-party partner providing all education benefits under the Live Better U brand.