For Roshan Budhathoki, learning never stops.
One of the most profound lessons Roshan Budhathoki ever learned was packaged as a metaphor about potatoes.
The five-year Walmart associate, now a stocking coach at Store 1185 in Austin, Texas, smiles when he talks about the memory. It has a lot to do with the career he's built for himself and the path he took in his life and education.
Roshan, who is originally from Nepal, didn't always have his goals so clearly set.
"When I was in school, a typical teenager, I told my mom I wasn't going to go back to school," Roshan says. "I was going to drop out and help my family financially."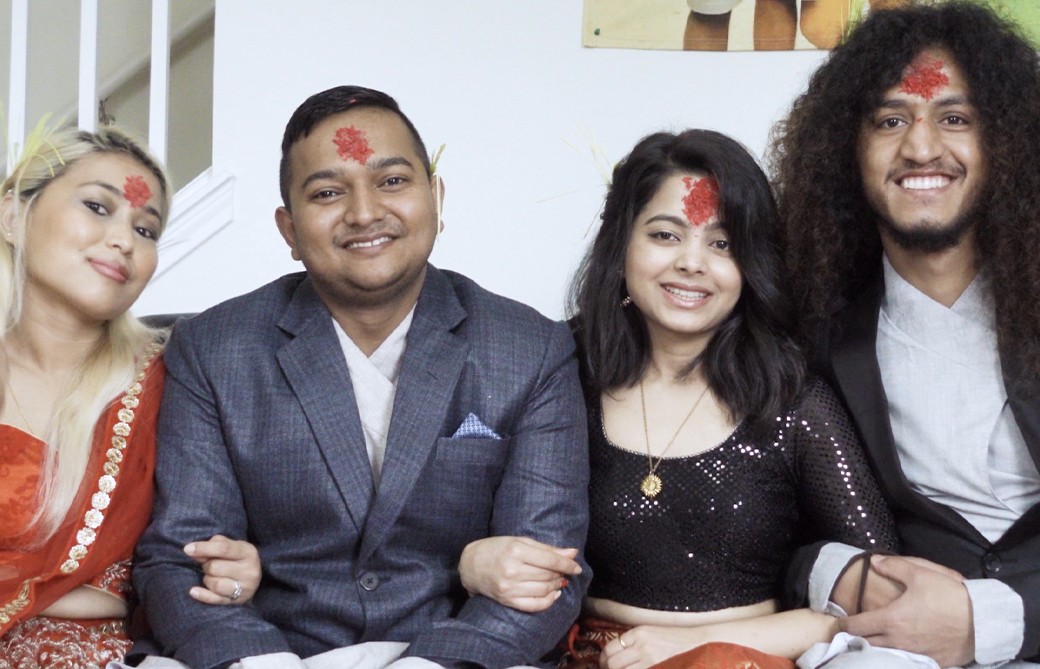 But for Roshan, that future wasn't in the cards. His parents, who had to begin working at a very early age, had never learned to read. And it was an option they weren't allowing their son.
"I will never forget this moment," Roshan says. "My mom stopped me and said, 'I need you to understand this: I know you're thinking of the money, but let's say that one day you become a street vendor selling potatoes.
"If you have to work as a street vendor with an education, you will be the absolute best street vendor out there. You could be selling the same potatoes as the vendor across the street from you, and you'll sell them better.'"
That moment stands out in Roshan's mind. It informed his earliest attitude toward education, but it's advice that continued to change his life after he moved to America and began working at Walmart.
"My wife and I started at Walmart in June of 2016," Roshan says. "We had just moved from Nepal, and Walmart was our very first job. I had worked on programs with the United Nations back at home, and I remember seeing similarities and thinking, 'Okay, this is where I want to be. This is where I can grow.'"
Early in his Walmart career, Roshan's love of learning manifested new opportunities. He took each chance to learn a new area of the store, growing his knowledge base in parallel with his career. But it wasn't until he heard about Live Better U, Walmart's associate education benefit, that he knew he had a chance to take his career even further.
Roshan decided to pursue a certificate in project management from Cornell University. The experience, and the learning that came with it, bolstered his confidence and changed how he approached his job.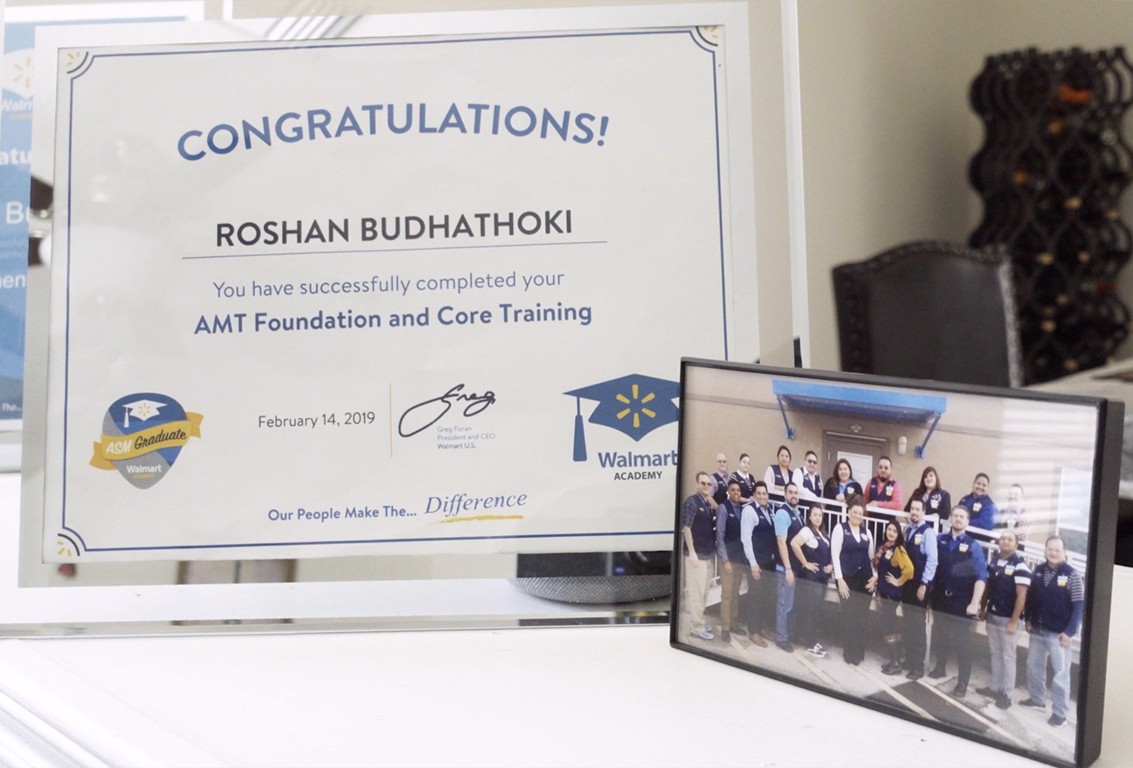 "Getting that project management certificate really brought a change in me," Roshan says. "I learned so much, from how to read a Gantt chart, to risk mitigation, planning—really understanding how to deal with so many situations."
Roshan says the choice to pursue that particular course was due to something simple: It was really, really useful.
"For me, this course was so interesting because we do so many projects in the store," Roshan says. "We do small projects, big projects, and now I'm able to look at that course and take what I learned into the business of retail every single day."
When it comes to continued learning, Roshan has no plans to slow down. He just got his real estate license and is always working on whatever's coming next. So whether it's vending potatoes, selling homes or coaching the next generation of associates, Roshan won't forget what his mom told him. 
"Being happy is one thing, but you can never be satisfied," Roshan says. "Learning can never stop, because the world will keep moving. I want that philosophy in me, and I'll always keep it."
If you'd like to expand your education, you can apply for Live Better U programs online through the Guild Education website. Go to OneWalmart > Me > My Career > Education Programs or LiveBetterU.com. Guild Education is our third-party partner providing all education benefits under the Live Better U brand.