Yi Liu realized new ways to help her community (and even the world!) during the pandemic.
Though it's not often talked about alongside natural gas, time is a nonrenewable resource. We can't get our time back, so how we choose to spend it says a lot about what we value.
In Maryland, Yi Liu has spent the past year giving her time to causes that matter to her—merging love of helping others with a passion for sustainability—and proving in the process that all of us have a part to play in our own communities, and in the world at large.
As COVID-19 continues to impact people, and vaccines continue to become available, so too do chances to give back. Yi is an associate on the InfoSec tech team who speaks three languages. She saw how her own experience could make a difference.
"I learned about this vaccination event, a one-time effort happening at a seniors apartment complex nearby," Yi says. "And I speak fluent Chinese, so I actually signed up to help translate, but ended up helping with so much more."
Not only was Yi able to help translate during the event, but she was also able to help with something else she knows a lot about: technology.
"Going to this complex to help out and learning some seniors don't know how to use a computer, it reminded me again that technology isn't as common as some of us believe," Yi said. "So to be able to help people receive the vaccine however I could, it was super gratifying."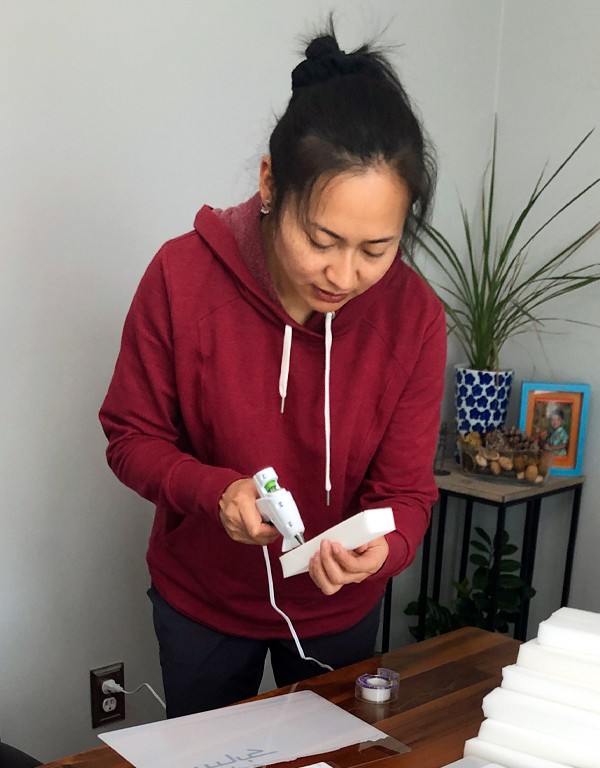 But Yi's work in helping her community adapt to COVID-19 didn't begin recently. It started as a joint effort with her 11-year-old son (pictured above), whom she credits as a large part of the reason volunteerism is so important to her.
"At the height of the pandemic, we joined a local group of students and parents to help make face shields for frontline workers, and just immediately knew it was something we needed to be a part of," Yi explains. "Doing this work with my son is to set a good example for him, so he knows that the world out there is a lot bigger than just him."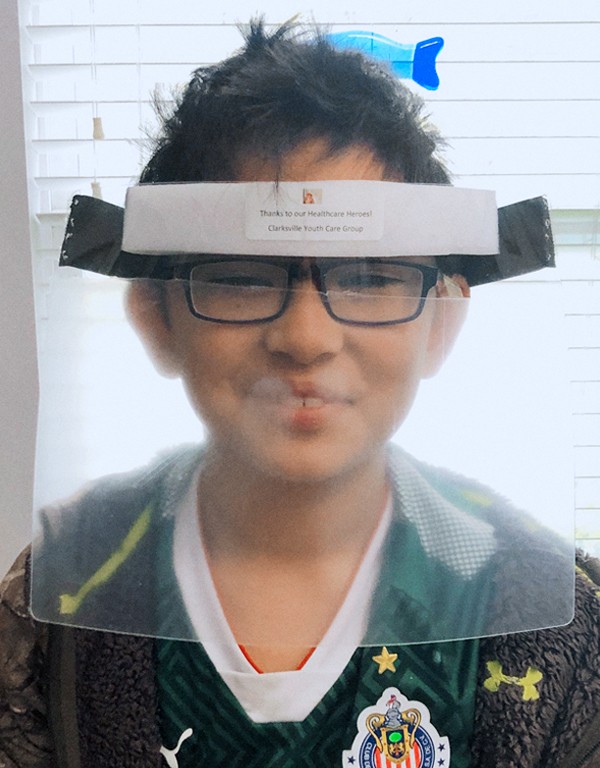 In imparting lessons about the world on her son, Yi has also encouraged him to take a closer look at it. For an 11-year-old, he has a keen awareness, which has translated into a passion for sustainability.
In one of their recent volunteer projects, Yi and her son spent a day planting trees in local parks. It was important to them both, because it was a real one-two punch of volunteerism: not only did it give back to the community immediately, but it has the chance to give back to the world indefinitely.
"There's only one earth," Yi says. "And it's facing so many obstacles, with plastic pollution, deforestation, and now the various impacts of the pandemic. Once it's gone, it's gone."
She says that helping drive a more sustainable world is paramount right now, because of the future she wants for her son. Ultimately, Yi believes that giving back to your community, the world and those closest to you just takes an investment of time, and a willingness to help.
"I love spending this kind of quality time with my son," Yi says. "We're doing something together that benefits our community and the earth. Volunteering, really, it opens doors for your children to take a peek at the real world."