March Madness athlete and Walmart associate is an example of excellence.
Dee Mitchell was attending Oklahoma State University and playing on its highly ranked basketball team when he decided to take more courses. Which meant more money. Which meant, for Dee, that it was time to help his mother with tuition.
So, Dee did what he does best: He stepped up to the challenge. He became an hourly associate at Walmart Store 4241 in Stillwater, Oklahoma.
One concern for Dee and his mother was what this new job might mean for his basketball. Because Dee doesn't do anything halfway. He was fully committed to his academics, his job and his team!
Dee talked to his basketball coaches. Luckily, they weren't all that different from his team at Walmart: They appreciate hard work, great team players, and they'll do what they need to do to support their people.
His coaches worked with Dee to help him keep up with all his roles—student, associate and athlete.
Dee started putting in 20 hours of school and started working more hours at Walmart each week—not counting basketball practices and weight training.
It was a grueling schedule, but Dee made it work. Because Dee knows what it means to be a great team member. And he brought that attitude and work ethic to Walmart.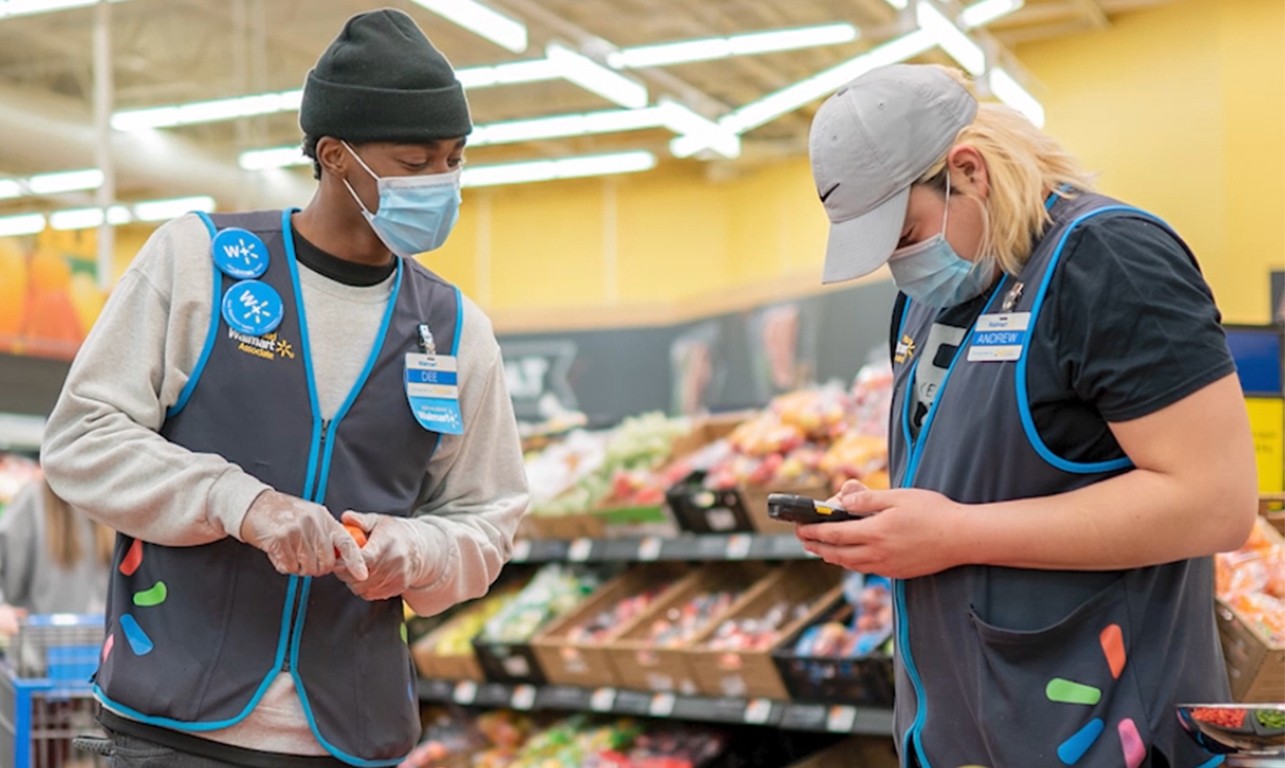 As Dee says, "Walmart is pretty much like a basketball team, honestly. Working with a bunch of people, a bunch of different personalities. The commitment it takes to show up every day. I felt included in something."
And just like it does for countless team players at Walmart, Dee's hard work paid off. His basketball coach, impressed by his commitment and skill, awarded him a full scholarship, saying to Dee, "Nobody has exemplified what our program can be more than you have."
In true team-player style, Dee's response was about his team: "It has a lot to do with the people around me. It's really unbelievable to have a team like this."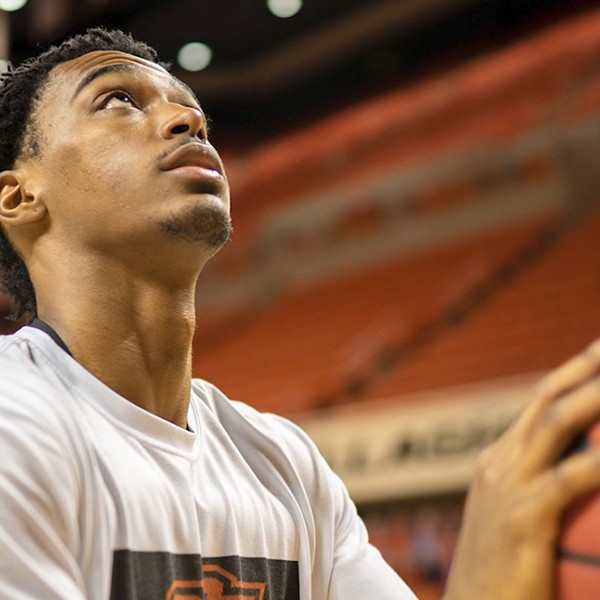 In spring 2021, you probably caught Dee's basketball team in the NCAA's March Madness. The team bowed out in the second round, but they won big in another way: Five players—the most-ever for OSU—were named to the Academic All-Big Basketball First Team, a coveted honor for student athletes who have maintained a 3.20 or better GPA while participating in 20 percent or more of a team's scheduled contests!
And if you've been paying attention, you won't be surprised to learn that Dee Mitchell was one of those five players.
Got an MVP on your team at Walmart or Sam's Club? Share their story here!